An Introduction To Email Archiving
There are many ways to clean out your inbox to see only current messages and messages that need your immediate attention. One way is to delete unwanted messages. But what if you'll need those messages sometime in the future? For important messages that you want to keep filed away, use the archive feature of your email client.
What does it mean to archive an email? Archiving mail messages is one way to organize your inbox by moving unneeded but essential messages to a special folder called an archive. When you store messages, those emails no longer appear in your inbox. Still, those messages are easy to find and simple to move back to your inbox when you need them.
What is an archive in email? An email archive is a separate folder that's listed in an email client along with other folders, such as the Inbox, Sent, Drafts, and Spam folders. This folder is like a file cabinet where you store messages for safekeeping and future reference.
Why archive email? There are several reasons to archive email. One is to reduce the clutter in your inbox without deleting messages. Archived messages can be accessed at any time but aren't stored with your other mail. Another reason is that some emails are important and removing them from your inbox doesn't make sense. Or you may have important emails that might be of use in the future, but you may not need them two or three years from now.
How To Archive Email In Gmail
Your Google email archive is only one part of your free 15 GB of Google storage space. This storage space is shared among all Google apps, including Google Drive, Google Keep, Google Hangouts, and Google Photos. So, it's a good idea to learn how to archive email in Gmail so you can later bulk delete them without accidentally deleting anything vital as you might if they were mixed with the other emails in your inbox.
What happens when you archive an email in Gmail? Google archive email messages are hidden from your Inbox view, effectively hiding your Gmail archive email without deleting mail. When you want to view your stored messages, go to the All Mail folder. Also, if you receive a reply to an archived message, that message is returned to your inbox.
What does archive mean in Gmail? Don't confuse Gmail archive vs. delete. When you store messages, those messages stay in your All Mail folder until you move or delete them. When you delete messages, those messages move to the Trash folder and are deleted automatically after 30 days.
To archive a message in Gmail in a web browser, pause the cursor over a message to display a set of icons to the right of the subject and select the Archive icon. In the Gmail mobile app, tap and hold the message to display icons at the top of the message list and then tap the Archive icon.

Here's how to find archived emails in Gmail in a web browser:
Go to the left pane and open the All Mail label.
Go to the Search bar and enter keywords that describe the message you're looking for.

If the list is too long and you have difficulty finding the message, go to the Search bar and enter has:nouserlabels -in:Sent -in:Chat -in:Draft -in:Inbox.
You can always move emails out of the archive when they become essential to the work you're doing, or you need to reply to those messages. Learn how to unarchive Gmail and move messages back to your inbox.
How To Archive Emails In Outlook
When you archive email, Outlook sends those messages to the Archive folder. Messages in this folder count toward your storage allotment, so you can use up your space if you have too many messages with attachments.
The Archive folder is set up by default, in the same way as the Inbox and Sent Items folders. You can't delete or make any changes to this folder. The exception is with POP and IMAP accounts. With these types of accounts, you can create an archiving folder or make an existing folder the archive.
Here's how to archive email in Outlook for the desktop:
Open Outlook and go to your Inbox.
Select a message that you want to store.
Go to the Home tab and select Archive.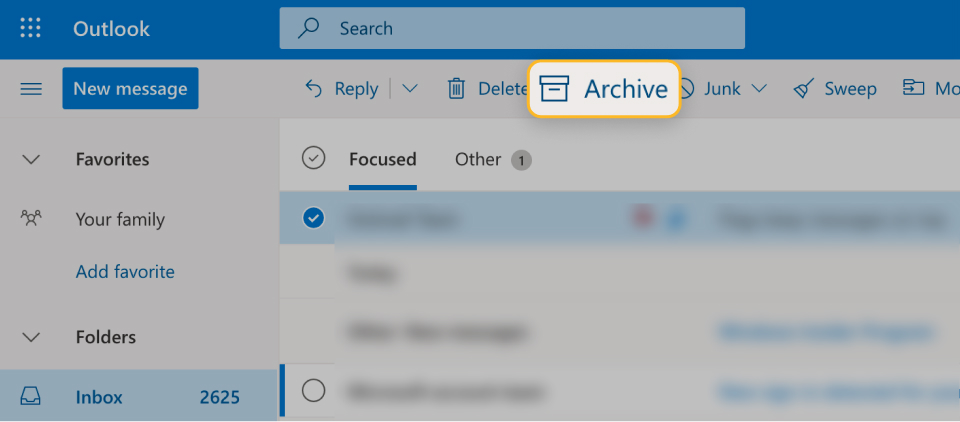 To access your Outlook email archive, open the Archive folder located in the left pane.
To archive emails in Outlook Online and the Outlook mobile apps, choose the message you want to store and select Archive in the top toolbar. To retrieve an archived message, simply move it back to your inbox.
How To Archive Yahoo Emails
Yahoo Mail offers 1 TB (1,000 GB) of storage for your emails and attachments. With this amount of storage space, it's easy to let your inbox fill up with messages. Instead of cluttering your inbox with all the messages you want to keep or think you'll need later, consider moving some of those messages to your archive.
Here's how to archive Yahoo mail quickly:
Go to https://mail.yahoo.com and sign in to your account.
Choose one or more messages.
Select the Archive icon at the top of your inbox list (in the mobile app, the icon is in the bottom toolbar).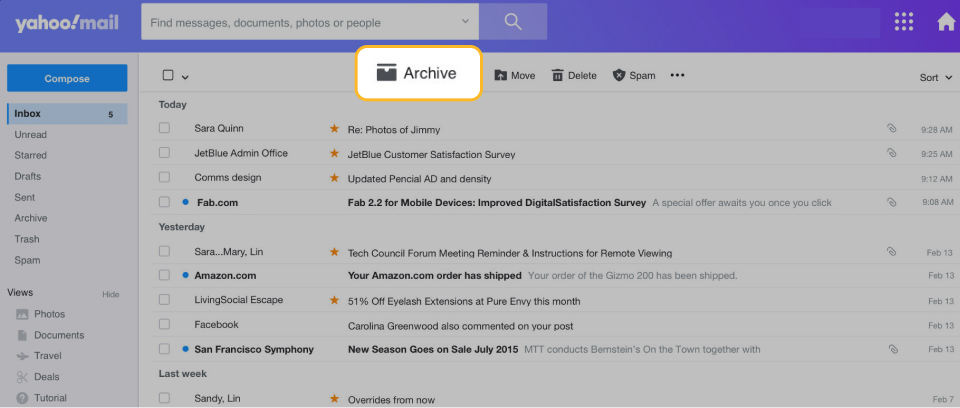 You can also archive all the messages in your Yahoo inbox. Here's how:
Pause the pointer over the Inbox.
Select the More options icon and choose Clean your inbox.
Select Archive emails.
You'll find your Yahoo mail archive in the respective folder. If you want to unarchive a message and restore it to your Yahoo Inbox, follow these steps:
Open the Archive folder.
Choose the message you want to retrieve. If you can't find the message, enter some information about the message in the Search bar.
Select Restore to Inbox.
Archive Emails In Mail On iCloud.com
The archive feature in Mail on iCloud works like the archive feature of other mail service providers. With only a click of a button, the messages you want to store safely are filed in your Archive folder.
Here's the quickest way to archive emails on iCloud when using Mail:
Display the Archive folder in the sidebar.
Select a message and drag it to this folder.
If you don't see this folder or want a different way to store emails, look for the Archive icon. Another option is to select the Folder icon and choose Archive.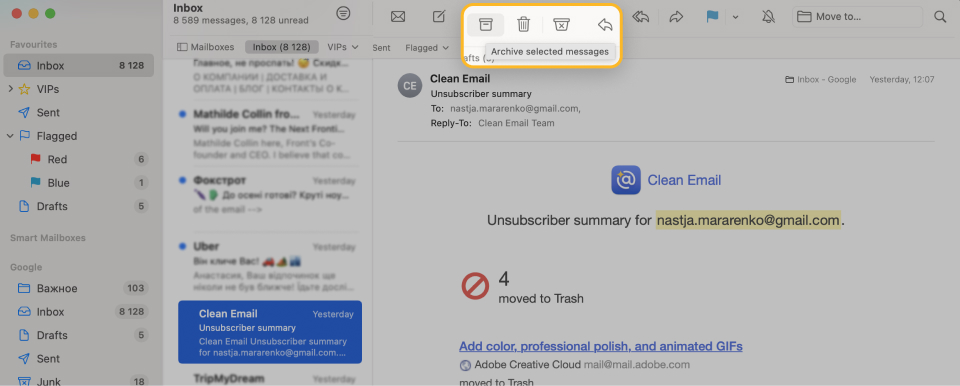 When you want to view an archived message and move it to your inbox, follow these steps:
Display the Archive folder in the sidebar.
Select the message you want to move.
Drag the message to your inbox.
In addition to moving archived mail to your inbox, you can also move messages to a different folder, mark them as junk, or delete them.
Archive Emails On Your iPhone
When you archive messages in iOS Mail on your iPhone, those messages move to your mail account's All Mail folder. With a quick swipe across a message, you can move mail to this folder. However, you may need to set up a swipe action to move those emails.
Here's how to archive email on iPhone:
Open the Mail app and go to your inbox or another folder that contains messages you want to store.
Swipe left on a message.
Tap Archive. If you don't see the Archive icon, tap the More icon to display more options that include the Archive option.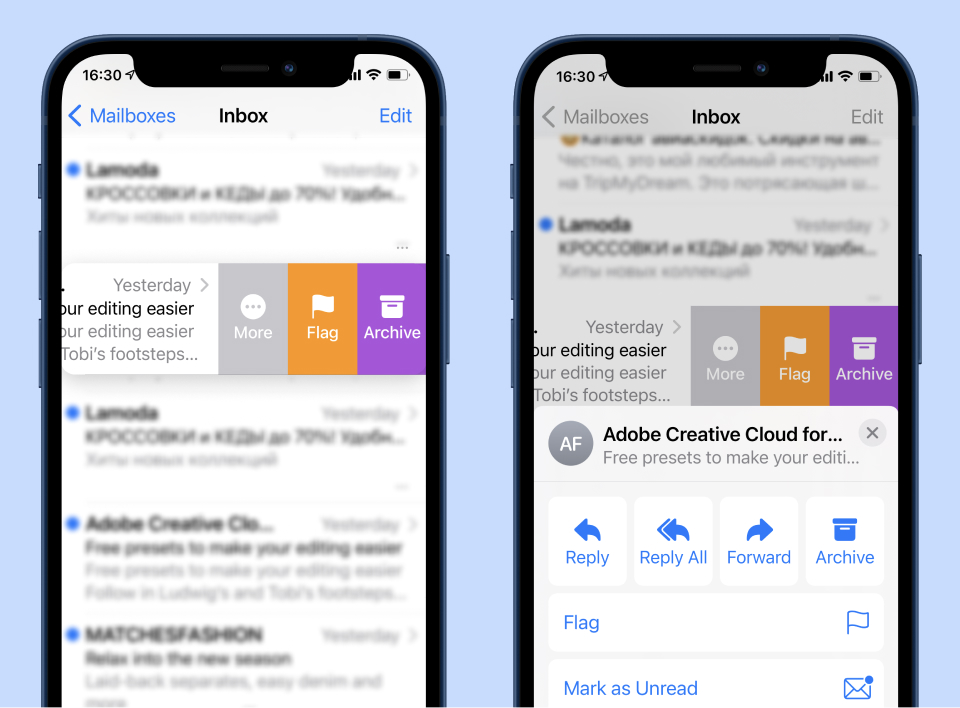 When you want to view messages in your iPhone email archive, open Mail and go to mailboxes. Then, look for the All Mail folder, which holds all your archived mail. These messages can be deleted or moved to any folder in Mail.
Archive Emails On Your Mac
The Mail app on a Mac also contains an Archive mailbox where you can store messages. You'll find it in the Mail sidebar. Messages in this mailbox stay in the mailbox until you delete or move them.
Mac mail archiving is as simple as clicking a button. Here's how:
Open the Mail app.
Select a message. If you select a conversation, every message in that conversation moves to the archive.
Go to the Mail toolbar and select the Archive button.
To view archived messages, open the Archive mailbox.
You can also move messages to the Archive mailbox from your Mail notifications. Go to Viewing preferences in Mail and look for the Move discarded messages option. Change this option to Archive. Then, when you want to store a message, move the pointer to the Mail notification and choose Archive.
Is It Better to Archive Or Delete Emails?
You may wonder if it's better to archive emails or delete emails. The answer depends on whether you'll need those emails in the future.
When you delete emails, you remove the option to recover them in the future. When it comes to marketing emails, the decision can be easy to make. However, what about purchase confirmations or long email chains from work? That's where things get complicated, and that's also where email archiving starts to shine.
In Gmail, Yahoo, or Outlook, the email archive is a junk drawer. This digital junk drawer stores emails that you don't want to delete but also don't want in your inbox.
As in real life, your digital junk drawer may become full, which is when you know you must delete some emails. However, if you're smart about email archiving and understand what happens when you store a message, you can keep your inbox clutter-free without turning your email archive into a mess.
Email Archiving Solutions
Archival solutions aren't only available from the popular mail services. Several third-party email archiving solutions allow you to archive emails and perform other mail organization tasks.
When looking for third-party email archive solutions, make sure you can import mail from your email service. Also, determine how well the service archives mailboxes that contain thousands of emails and how easy it is to use the service's software. Finally, make sure your emails are kept private and that the service doesn't read your mail content. Clean Email fills all these requirements.
You may have other requirements for your archived mail. For example, you may need a quick way to store large batches of emails based on some criteria. In this case, look for a service with automation features. Or you may need a service that offers additional features to manage and organize your inbox.
Save Time With Automatic Email Archiving
Most mail services support automatic email archiving to some extent, typically requiring users to create detailed filters that are hard to manage. A better approach is to use an intelligent email organizer that separates different types of emails and applies actions to them automatically.
Clean Email is an online inbox organizer that can archive, delete, or label emails in bulk and automate parts of your email management. It relies on smart algorithms to analyze email headers and group emails into bundles based on their type. The app never looks at your message content or attachments, only the headers.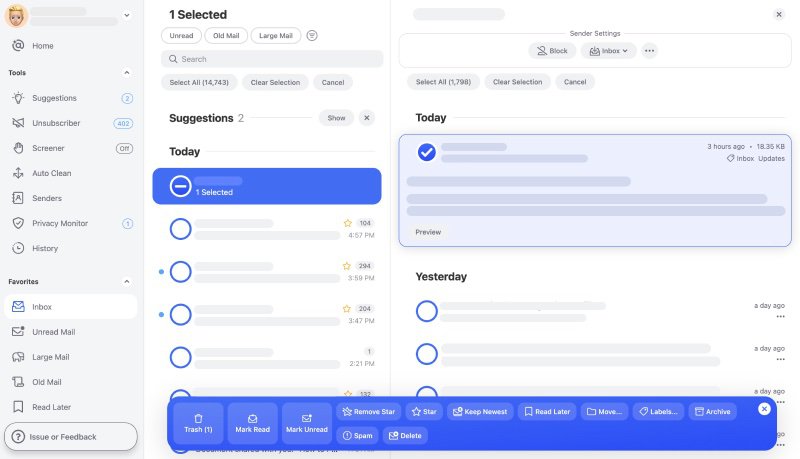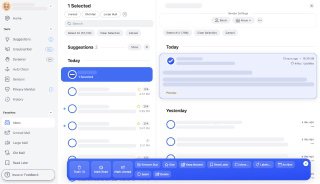 You can then apply actions to groups of emails instead of selecting them one by one. When you apply an action to a group of emails, Clean Email gives you the option to use the same action automatically in the future, so you can set it once and forget about it.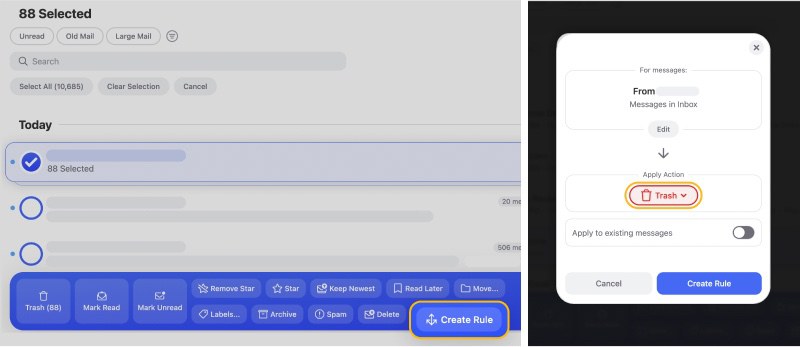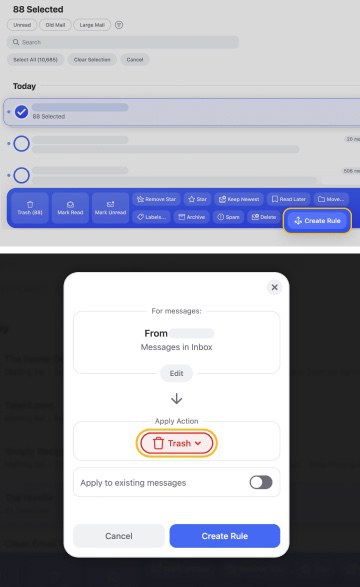 For example, you can tell Clean Email to automatically archive all social media emails as soon as they arrive in your inbox to prevent them from appearing on your smartphone. Or you can archive emails from your bank but delete all emails from PayPal. The options are limitless, and so is the time-saving potential of Clean Email.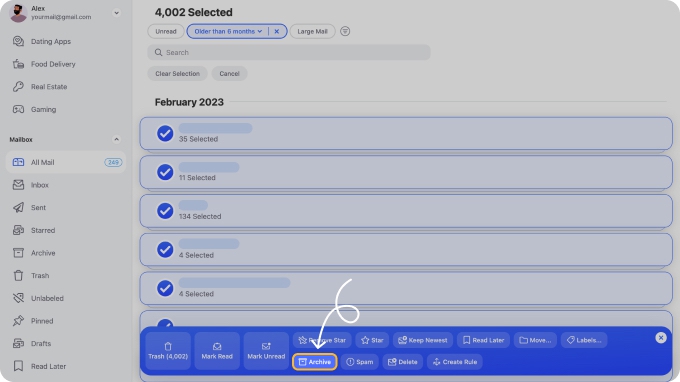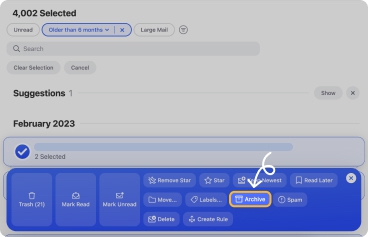 Unlike email filters present in email services like Gmail or Yahoo Mail, Clean Email is highly intuitive and easy to use. Any action performed in this app can be automated with the tick of a checkbox. Plus, all automatically applied actions are conveniently displayed in the Auto Clean tab.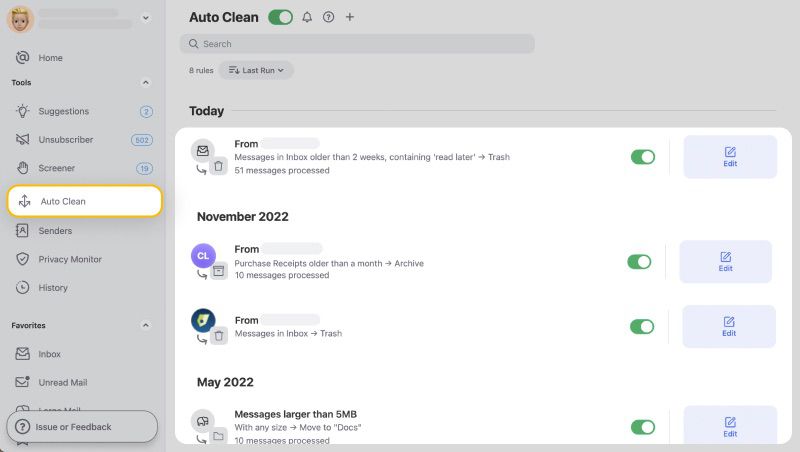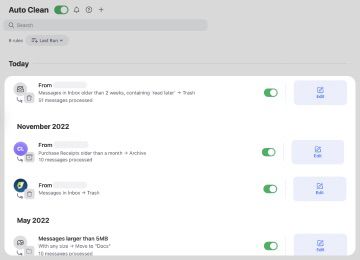 You can try Clean Email for free, and it works with all major free and paid email services, including Gmail, Outlook, and Yahoo. It also works on every device. The premium version of the app includes unlimited use of Unsubscriber and Auto Clean features to ensure that your mailbox stays clean.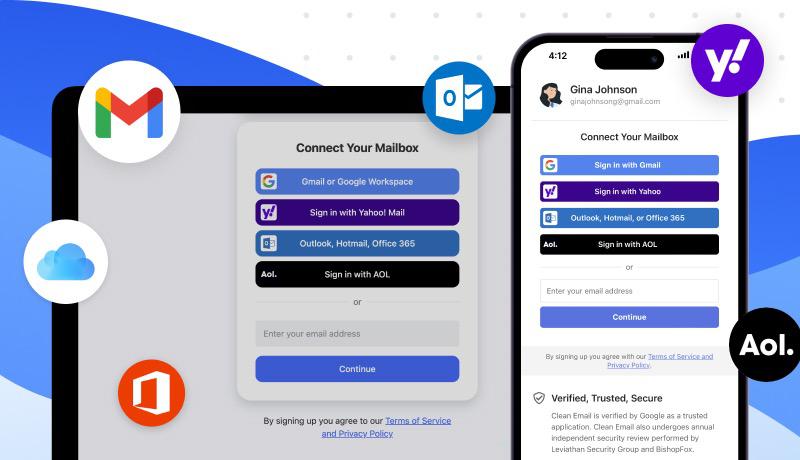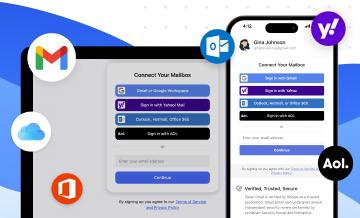 ---
What Does It Mean To Archive An Email? - FAQs
What happens when you archive email?
When you archive an email, it moves to a special folder where it stays indefinitely or until you move or delete it. Email clients do not delete these stored emails after a specified period, unlike mail in the trash folder that is deleted automatically after 30 days.
How do I find archived emails?
Your archived emails are found in the archive folder of your email client. This folder is usually labeled as Archive, but some email clients may use a different name. In Gmail, it's the All Mail folder.
How do I retrieve archived emails?
Most email clients provide a way to move archived emails out of the archival folder and into your inbox folder. When you want to retrieve a message, go to the archive folder, select the message, and then find the option that unarchives the message and moves it to the inbox.
What is the best email archive solution?
The best email archiving solution is the one that makes it easy to store archived mail and manage the rest of your inbox. Clean Email can do all this and more, making your inbox organized and your work more productive.