What Is the Gmail Important Folder?
If your inbox is overflowing with emails begging for your attention, not all messages are created equal. Some should be moved to the Gmail important folder and handled first, while others can wait much longer (or forever).
The Gmail important folder is a special folder that lets you conveniently see all top-priority messages. When you select this folder in the left pane, you enable the "is:important" email filter, telling Gmail to display only messages with the "important" label. That means the important folder in Gmail is technically not a folder but an inbox filter option.
The difference between Gmail starred vs important messages is that stars are assigned to messages primarily by clicking on the star icon next to the message, whereas the yellow arrows that indicate importance are typically assigned automatically by Google's algorithms (but you can also assign them manually if you want to).
We recommend you star emails in Gmail to make them temporarily stand out in your inbox. This can be useful when doing inbox cleanup, jugging multiple message threads at once, and so on. Importance markers, on the other hand, work best when used for senders whose messages are always noteworthy.
How Does Gmail Decide Which Emails Are Important?
According to Google's support page, the following factors determine if messages go to the important folder:
Previous interactions with senders: If you frequently read and respond to emails from a particular sender, then the sender's messages will be considered to be more significant than other messages.
Keywords in emails you read: Gmail's algorithms look for keywords and phrases that are typically associated with messages you tend to open. If the same keywords are then found in a newly received message, the likelihood of the message being marked as important becomes higher.
Your inbox management actions: If you consistently mark as important or star certain messages and delete or archive others, then you can expect the priority of other messages from the same senders to increase or decrease accordingly.
Unfortunately, there are no Gmail important folder settings that would let you customize these factors. You can, however, use Clean Email, a capable inbox organizer that can effortlessly clean up thousands of unnecessary emails, and its Auto Clean feature to automatically label, star, archive, delete, mark as spam, and otherwise organize Gmail inbox to naturally nudge Gmail's algorithms to prioritize or deprioritize messages. Here's how easy that is:
Go to: https://app.clean.email/
Sign in with your email account.
Select the Inbox folder.
Click the sender or senders whose messages you want to manage.
Click Create Rule from the blue toolbar at the bottom.

In the pop-up window, tap Edit.

Customize the rule to automatically perform the desired action and click Create Rule again.
Now the rule is set and you can easily manage it when needed from the Auto Clean tab.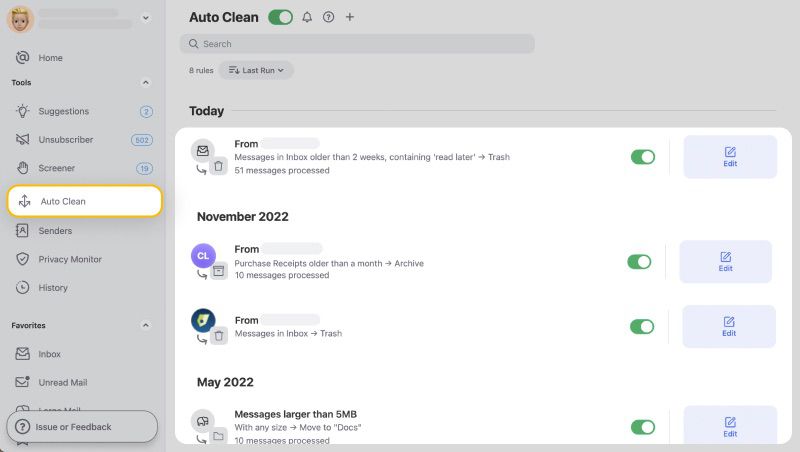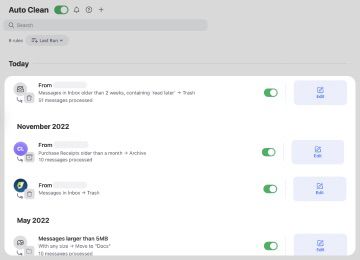 Clean Email can also help you mark all messages as read in Gmail, stop unwanted subscription messages with the Unsubscriber feature, stay on top of third-party data breaches, or give you a few moments of peace by holding messages from new senders outside of your inbox.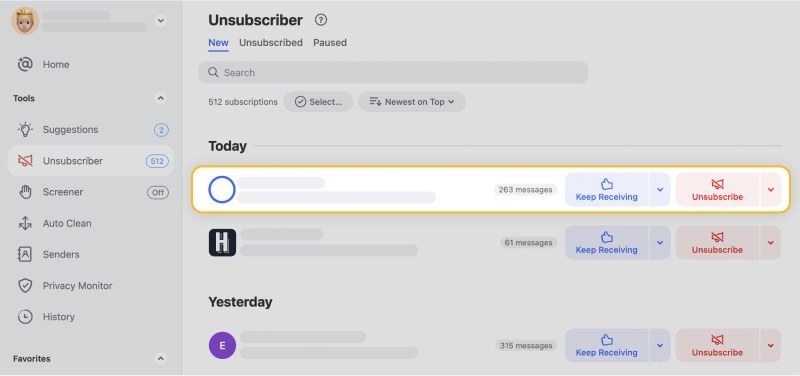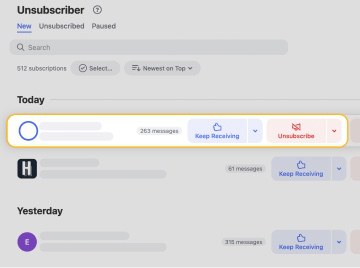 This mailbox organizer provides multiple useful inbox filtering options, allowing you to instantly see, for example, unread messages or messages older than a certain age. The filtered messages are then further organized into customizable groups, making it easy to perform bulk inbox management actions.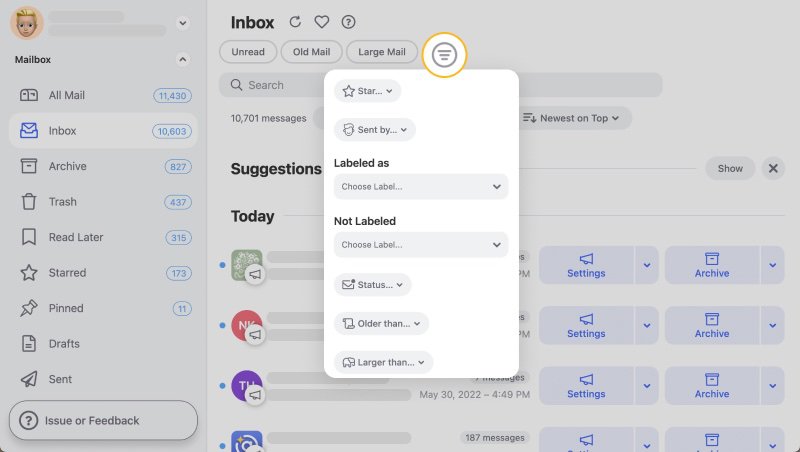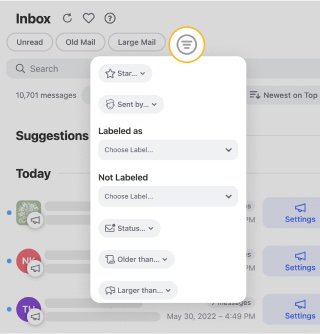 How to Mark Email as Important in Gmail
Now that you know which factors influence the algorithms that decide how to mark emails as important in Gmail, it's time to learn how to mark a sender as important in Gmail manually. Ideally, you shouldn't need to resort to the manual approach much at all, but it's a quick and easy way to prioritize certain messages or senders.
Web Client
Open Gmail in your web browser.
Find the message that you want to mark.
Hover your cursor over the message until you see the gray marker to the left of the sender's name.
Click the marker to turn it yellow. Gmail will automatically mark similar messages as important in the future.
iPhone/Android
Open the Gmail app on your mobile device.
Find the message that you want to mark.
Open the message and tap the three horizontal dots in the top-left corner.
Tap the Mark as important option.
It's also possible to highlight an email's importance by adding an appropriate phrase in the subject field, such as [URGENT], [TIME-SENSITIVE], or [TOP PRIORITY]. The brackets are not strictly needed because Gmail is smart enough to understand the difference between an urgent subject and a regular one even without them, but they do add some visual distinction for the human on the other side.
💡 Final tip: You can pin important emails in Gmail to the top of your inbox by clicking the Settings gear icon and choosing the Important first option in the Inbox type section.
---
Gmail Important Folder - FAQs
What is the important folder in Gmail?
The important folder in Gmail is a special folder that filters and displays messages that the provider's algorithms have determined to be crucial.
Why do my Gmail emails go to important?
Gmail's algorithms are designed to automatically determine which emails are significant based on several factors, such as your previous interactions with senders, keywords associated with their messages, and your inbox management actions.
How do I stop emails going to the important folder in Gmail?
If you don't want certain emails to go to the important folder, you can simply remove the "important" label from those messages. Just know that you might do this multiple times before Gmail starts treating the emails differently.
How do I stop missing important emails with the help of Clean Email?
Clean Email can help you organize your inbox and make it easier for Gmail to properly evaluate the importance of your messages. For example, you can use the app's Auto Clean feature to automatically star, delete, archive certain messages, and more.
How to delete important folder in Gmail?
You can't delete the important folder in Gmail, as it is a default label folder created by Google. However, you can go to Settings → Labels and hide it from the label list.
How to change Gmail important folder settings?
Unfortunately, there are no Gmail important folder settings that allow you to customize the factors that determine which messages are considered essential and automatically marked with Gmail's importance markers.