Why Automate Email Tasks?
Did you know that spam emails take up 45% of email traffic? That's a whole lot of storage used up within your Gmail account over time!
You can automate email tasks to save you the hassle of manually deleting spam mail, moving messages to different folders, and more. By deleting spam, you will win back some storage, and tidy up your inbox.
Opening spam emails may be harmful to your device. These messages can contain misleading links, prompting you to provide information that may harm your privacy and security. To avoid having to open spam emails, set Gmail to delete spam automatically instead.
Auto-deletion doesn't just apply to spam, you can auto-delete anything from certain senders too.
Ever wondered how to delete spam in Gmail automatically? Keep reading.
How To Automatically Delete Spam In Gmail
Gmail allows you to create filters to complete automated email tasks. Learn how to set auto-delete spam in Gmail by following these simple steps, either in your web browser or on your mobile.
Creating filters in Gmail is easy enough for everyone to do. Read more about how to create a Gmail spam filter.
How to Auto-Delete Spam in Gmail: Web Browser Version
Open Gmail and log in.
Click the gear icon in the top right corner.
Choose See all settings from the drop-down menu.

Go into the Filters and Blocked Addresses tab.
Click Create a new filter.

Fill out the details and click Create filter.
Check the Delete it option and Also apply filter to x matching conversations to delete already existing emails.
To complete, click Create filter again.
How to Auto-Delete Spam in Gmail: Mobile Version
💡 Note: Unfortunately, there is no way to create filters in Gmail mobile app. Instead, you need to use the Gmail web version or a third-party solution like Clean Email.
Here is how easy it is to create filters (Auto Clean rules) in Clean Email:
Connect your Gmail account and wait until your data is synced.
Choose the Auto Clean tool from the left-side dashboard.

Click the + icon on the top of the screen to add a new automated rule.

Specify criteria of the new rule (choose a specific sender or a sender domain, select the age and/or size of the messages, etc.). Then, name the new rule and choose the Trash action.

⚠️ Warning: Trash action in Clean Email will send your messages to the Trash folder, while the Delete action will permanently delete them right away. Be cautious using the Delete action.

Click Create Rule. Now, the junk messages your new filter is applied to will be deleted automatically.
If Setting Auto Filters Isn't Enough
Sometimes creating filters to delete spam isn't enough, those who send spam emails are learning new ways to dodge spam filters email providers put in place. Check out how spammers can get your email address.
Here are a couple of ways you can also get rid of spam emails when those sneaky messages begin creeping into your inbox.
1. Block Senders
Blocking senders stop them from sending a message that reaches your inbox in the first place. You can block senders by opening the message, clicking on the More option (three buttons) at the top right corner, and choosing to Block.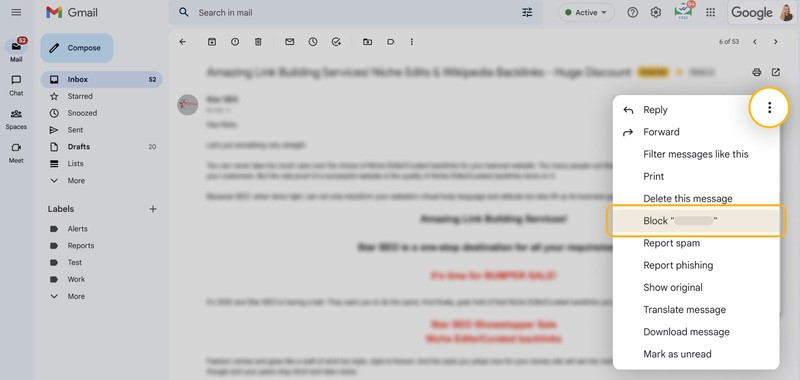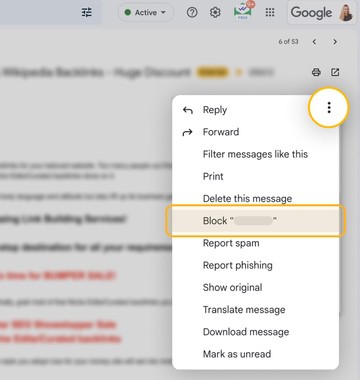 You can also copy and paste unwanted email addresses into 'blocked addresses' within Gmail settings.
2. Report the Spam
Sometimes, Gmail cannot always identify spam. If something suspicious ends up directly in your inbox be sure to report spam. To do this, click on the Report icon at the top of the message.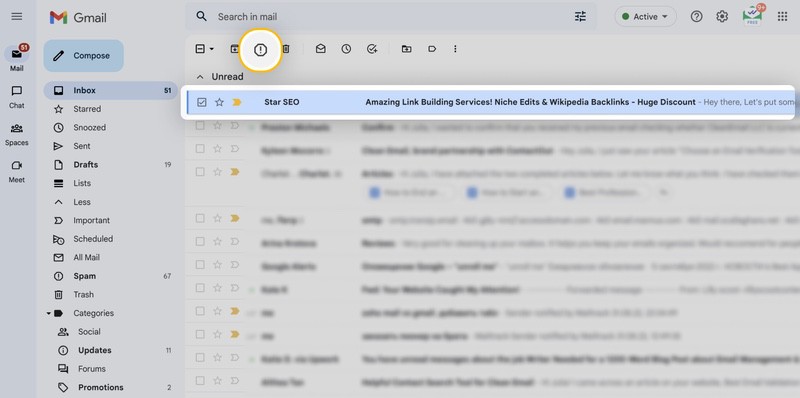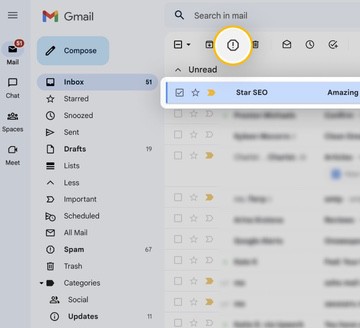 This will help Gmail identify further similar emails in the future.
3. Use Third-Party Spam Filters
Examples of good third-party spam filtering apps are:
A third-party spam filtering app will help you stop junk messages that your Gmail spam filter doesn't identify and will enhance the protection of your account from malicious activity.
4. Hide Your Email Address
Think about where you publicly share your email address to avoid people using it to create spammy mailing lists.
You may have your email address on your social media accounts, where anybody can subscribe to mailing lists with it.
5. Unsubscribe
Finally, unsubscribe from any reoccurring emails or subscriptions. By unsubscribing you are removing yourself from that mailing list, hopefully meaning no more emails come from that sender. Check out our full guide on how to unsubscribe from emails in Gmail.

💡 Note: If you don't want to manually unsubscribe from every unwanted newsletter, try the Clean Email app. Its Unsubscriber feature shows all available subscriptions in one place and allows selecting multiple newsletters at one time. Then, you just need to click Unsubscribe and you are done!
Clean Up Your Mailbox with Auto Clean
Clean Email makes a variety of emailing tasks so much easier, with just a few clicks your mailbox will be clean and free of spam in no time.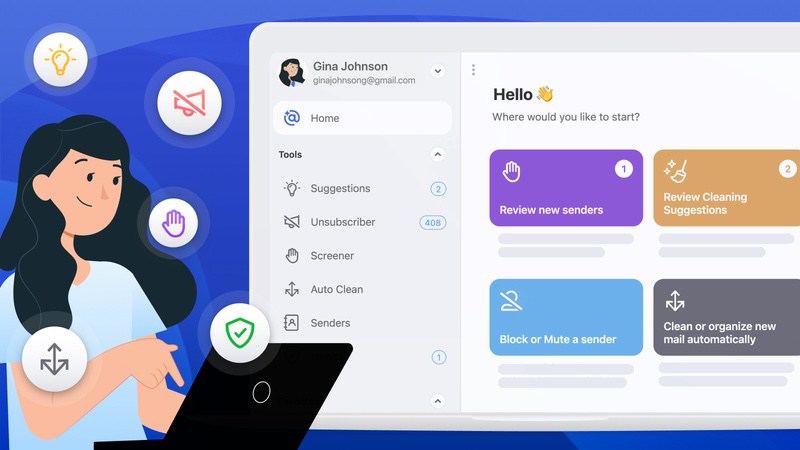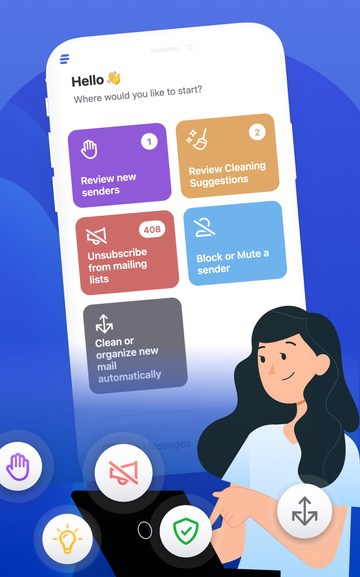 If you are wanting to auto-delete spam in Gmail and generally streamline your inbox, you can make use of Clean Email's amazingly easy features.
Create automatic filters using Auto Clean.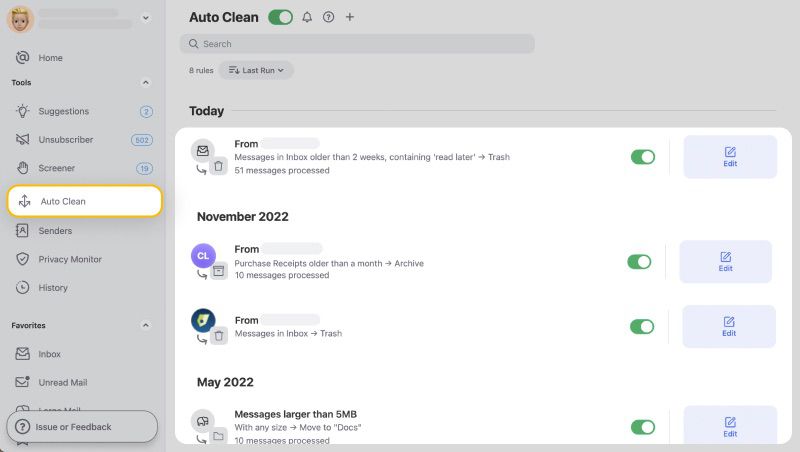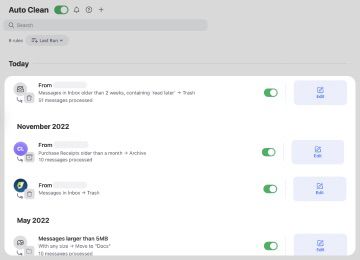 This feature allows you to automate any manual action with very simple steps. You can customise your Auto Clean rules to work for you and change them any time you wish. You can also add as many rules as you'd like until you achieve the inbox you desire.
Organise your emails using Smart Folders feature.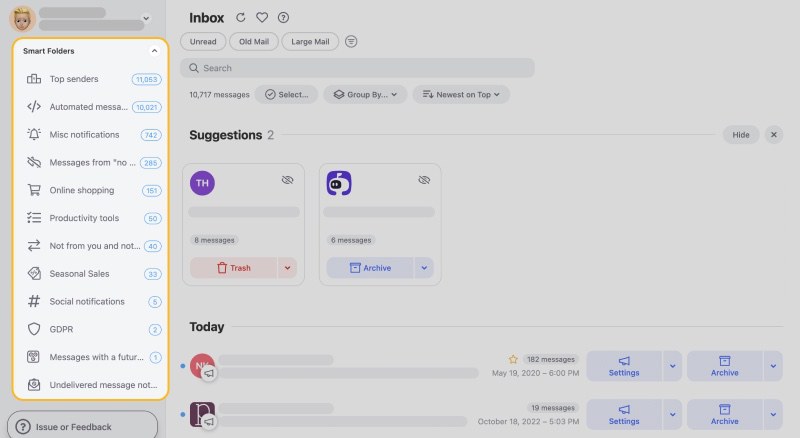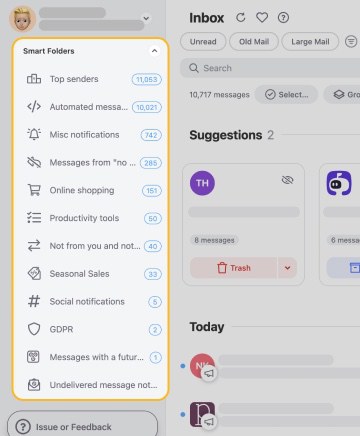 This feature automatically bundles similar emails into relevant categories (serve like Gmail labels), for example, "Top senders" or "Social notifications", etc. This tool is handy since you can easily find a message you are searching for or create Auto Clean rules for similar emails quickly.
If spam keeps finding its way into your inbox, you can utilise the Unsubscriber tool.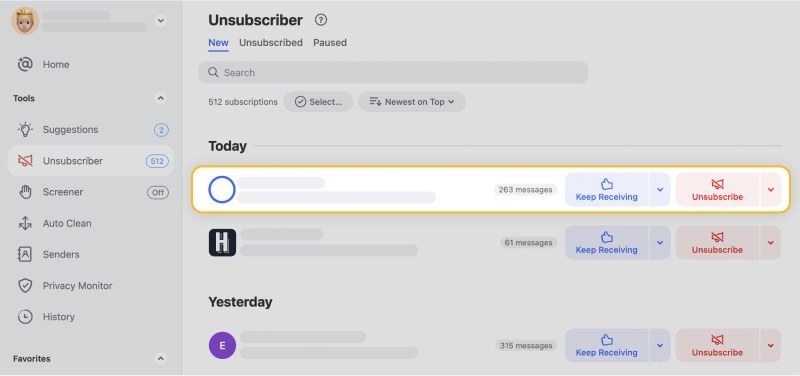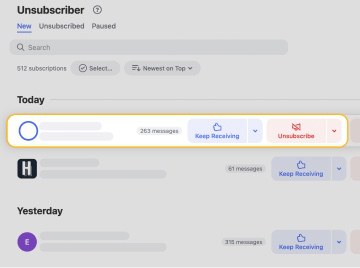 As mentioned above, the Unsubscriber feature enables you to unsubscribe from unwanted newsletters or subscriptions quickly and easily with just one click.
💡 Note: Clean Email always works hard to ensure your information is secure, and your emails are private. We never sell or share user data with any third parties.
Hopefully, you have learnt how to set auto-delete spam in Gmail throughout this article. If you would like to get more Gmail tips and tricks, be sure to check out more articles on our blog:
---
Auto Deleting Spam in Gmail - FAQs
Is there a way to automatically delete spam in Gmail?
Yes, you can set a filter to automatically delete spam in Gmail. Head into your Settings and create a new filter under the 'Filters and Blocked Addresses' tab.
How do I stop spam emails permanently in Gmail?
To permanently stop spam emails in Gmail, you can do several things. Create a filter to automatically delete spam, block unwelcome senders, and unsubscribe from unwanted mailing lists.
How do I block spam in Gmail without opening them?
You can block senders within the Clean Email app by going into the Auto Clean tab and setting the automated email rule to block individual senders or the whole domain.
How often does Gmail empty spam?
Spam emails are automatically deleted after 30 days in Gmail.