If you're looking for a modern email program for Windows 10, you've just found it. Postbox was created to simplified email management and make email more enjoyable to use. Its secret weapon? A beautiful user interface that doesn't overwhelm the user with a ton of features yet makes it easy to access all important functions.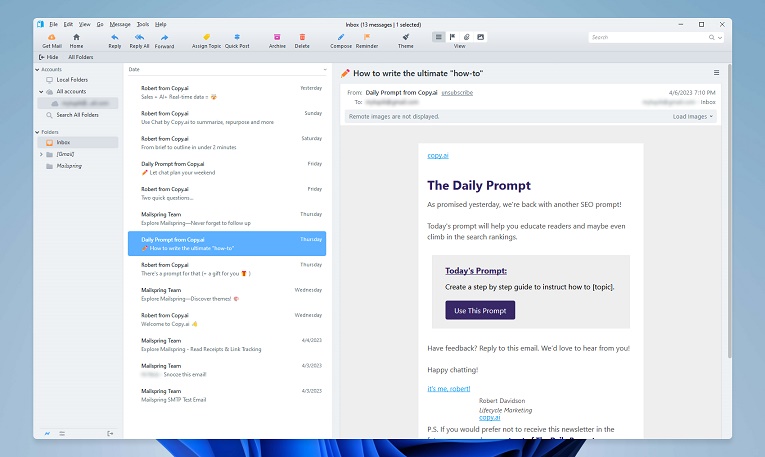 Postbox works with Gmail, iCloud, Yahoo, AOL, Office 365, Outlook, Fastmail, ProtonMail, and other IMAP or POP email accounts. Regardless of if you use it to manage a single email account or twelve, you can always view all unread emails at the same time or find a specific old email with a single search query.
Reading new email messages is just one part of the overall email experience, and the people behind Postbox know this. To help you write emails more efficiently, Postbox features support for pre-canned responses, and it also comes with over 300 pre-formatted clips that let you add pro-styling to your email messages without any HTML or CSS. You can try Postbox for free, and its pricing starts at $19 per user.
Pros: Modern user interface, powerful search functionality, pre-canned responses, multiple free themes to choose from
Cons: No native support for Microsoft Exchange