Dropbox is a popular cloud storage service that started in 2008 as a modern alternative to transferring files on USB flash drives. Since then, Dropbox has been translated into 17 languages, and the service is available for all major operating systems, including Windows, macOS, Linux, Android, and iOS.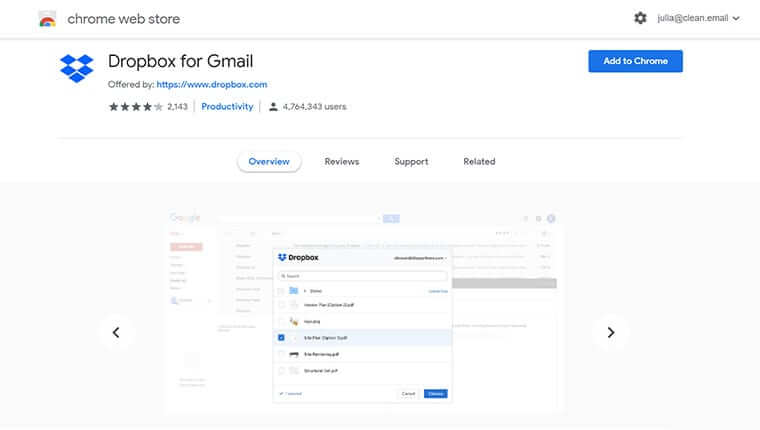 What's beautiful about Dropbox is that the service allows you to access your files from anywhere. Let's say you're visiting your parents for Christmas and suddenly remember that you haven't yet sent an important email with a PDF attachment to your boss. With this Gmail add-on, you can simply retrieve the file from your Dropbox cloud storage without leaving Gmail and send it with a single click.
Yes, you could also just open Dropbox in a web browser, download the file to your device, and include it as an attachment, but that would take an unnecessarily long time. Considering that it takes just a few seconds to install the Dropbox add-on, using it is a no-brainer.