Pros: Lightweight and easy-to-use Kanban app with all the essential features. Works on mobile devices and desktop computers alike.
Cons: Not suitable for large teams with many projects.
Trello is not only one of the best project management apps currently available but it's also one of the best apps for productivity in general you can download. First released in 2011, Trello is a flexible project management software with boards, lists, cards, progress tracking, and many other useful features. It's designed with small teams in mind, but you can also use it for your personal projects and daily tasks.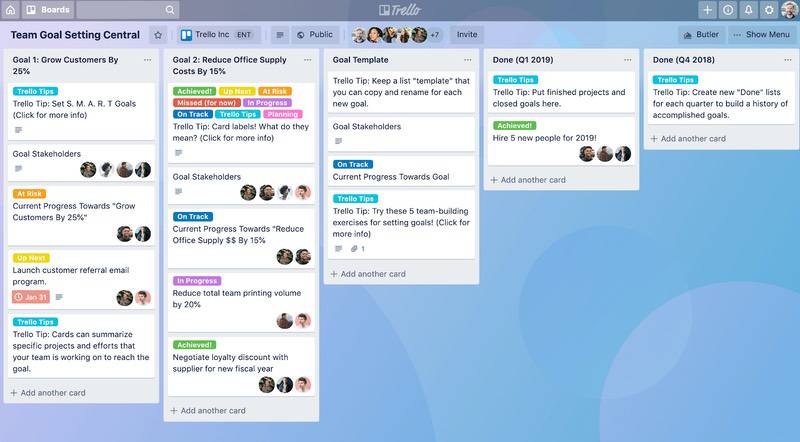 The free version of Trello comes with unlimited boards, lists, cards, members, checklists, and attachments. You can, however, add only one Power-Up, which is how Trello calls integrations with third-party apps, such as Butler, Notejoy, Jira, Zendesk, and others. The cheapest paid version of Trello costs $9.99 a month per user when paid annually.