What Is Clean Email?
Just like Unroll.Me, Clean Email can show you a list of all your active subscriptions so you can unsubscribe from those you no longer want to receive with a simple click. However, Clean Email can do much more than this.
For starters, Clean Email is able to automatically organize emails by their type, grouping all bounced email notifications, subscriptions and newsletters, junk emails and spam, large emails, social network notifications, travel emails, etc., together and making it possible to act on entire groups of emails at the same time instead of having to organize each and every email manually, which is an incredibly time-consuming task.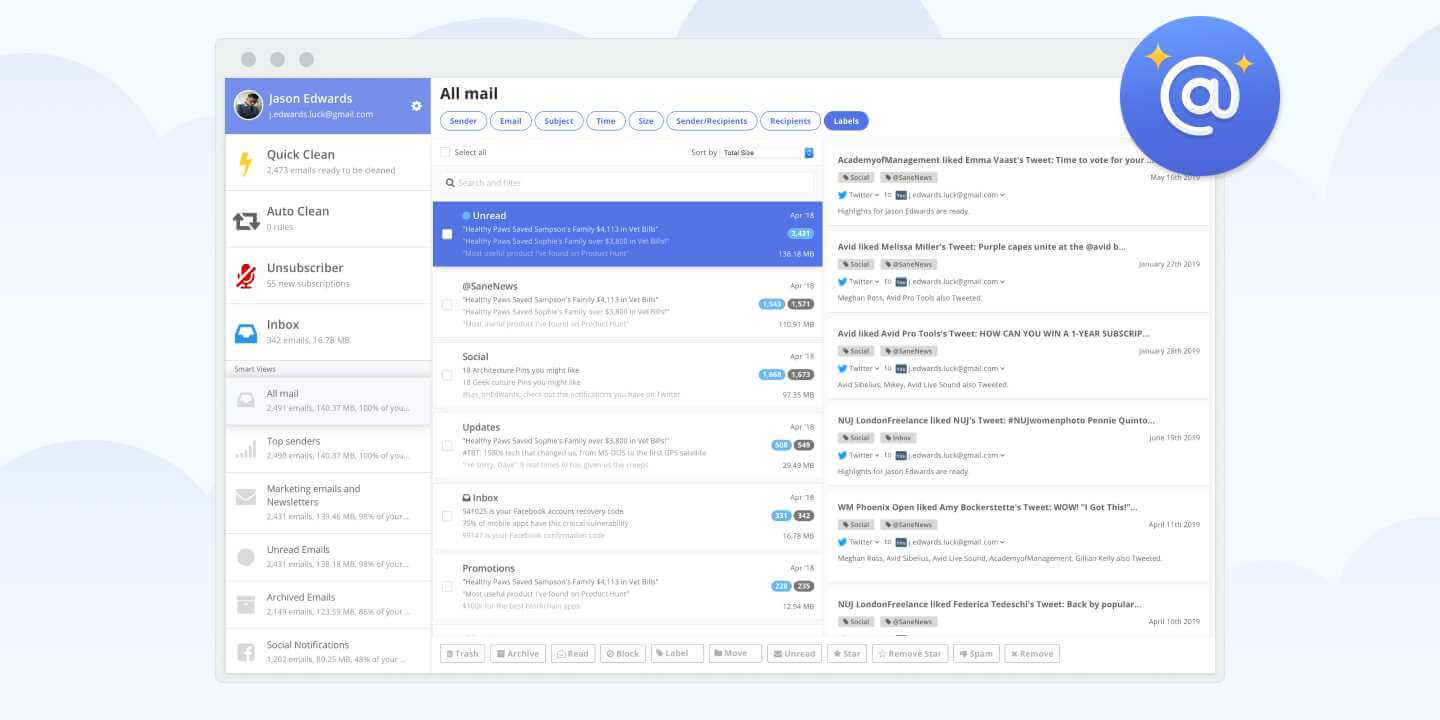 Clean Email works with all IMAP email services, including Gmail, Yahoo! Mail, Outlook, iCloud, Fastmail, AOL, Office 365, and others. Clean Email is available as a web and mobile app, and it takes just a few seconds to get started with it.