The Best 10 Email Apps for iPhone
Apple Mail

: Best Overall

Outlook

: Best for Microsoft Office Users

Gmail

: Best for Google Drive Users

Edison Mail

: Best for Search

Yahoo

: Best for Organization

Clean Email

: Best Mailbox Management

Spark

: Best for Collaborative Emails

Airmail

: Best for Workflow Customization

Spike

: Best for Chat-Like Emailing

MyMail

: Best Notification Management
What Makes a Great Email App?
When you check your email, what features help you the most? Which issues cause you the most frustration? In many cases, these very things make a great iOS email app.
In our opinion, the best email apps include some or all of these features:
Support for multiple email services
An easy-to-navigate interface that makes sense for users
Notable mail organization features, such as folders, labels, etc.
A sophisticated spam filter
Methods to program automations or "inbox rules"
A free or affordable pricepoint
With these considerations in mind, we tested dozens of iOS email apps to see how they stacked up against each other in terms of the following criteria:
Features
Usability
Price
Compatibility
Once we compiled a spreadsheet with these considerations, we looked for the best iPhone email app based on its design and beneficial features. We also looked at which apps offered the best email tools and unique features that their competitors haven't thought of. We used these unique features to determine why each of the selected email apps for iPhone stood out as the best of the best and added them to our list. As you'll see below, each app includes a mixture of must-have features and innovative tools so that each user can find an app that uniquely meets their needs.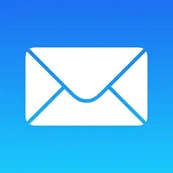 1. Apple Mail
Best Email App for iPhone Overall
Apple Mail price: Free (+$2.99/month for 200GB of extra storage)
Apple Mail's simplistic design and the fact that it comes pre-installed on all iPhones makes it the best email app for iPhone by default. Also, if you are committed to the Apple ecosystem, you can access Apple Mail with your same accounts and settings from your Mac or iPad.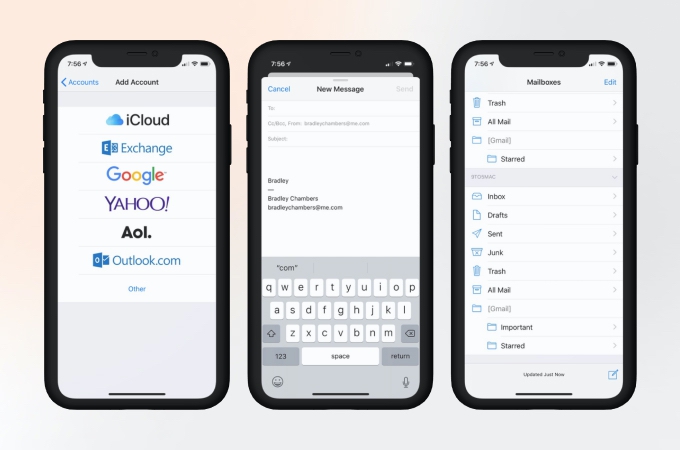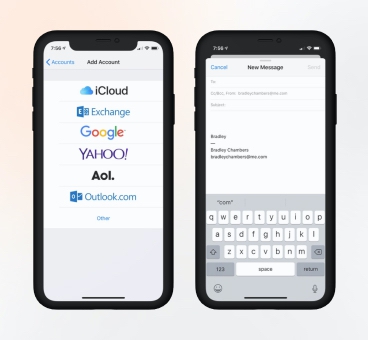 Apple Mail offers many great features as any other iPhone email app. That being said, a few recently added features help distinguish Apple Mail from its competitors.
For example, the VIP Inbox will filter messages so that you only see those from contacts you've marked as important, and you will still receive push notifications for these messages even if you've disabled other notification options. You can also mark specific email threads as VIP so you also don't miss messages you're specifically waiting on.
Other standout features offered by Apple Mail include:
Ability to schedule emails
Undo Send
Protect Mail Activity
Impressive search functionality
Customized Fonts & Formatting
Block Sender
When it comes to compatibility, you can't beat Apple Mail. It supports all IMAP and SMTP email providers, including Outlook, Gmail, Yahoo, AOL, and many more. Unfortunately, Apple Mail does not support POP email providers.
👍🏼 Pros:
Pre-installed on iPhones
VIP Inbox
Undo Send
Protects personal data from companies and advertisers
Compatible with most email services
👎🏼 Cons:
No integrations for calendar or reminders
Very basic app compared to other options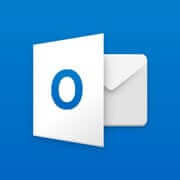 2. Outlook
Best iPhone Email App for Microsoft Office Users
Outlook price: Free (+ $6.99 per month for extra 1 TB of email storage space)
Most people think of Microsoft Outlook as an outdated, difficult-to-manage email application. However, the modern Outlook iOS app is sleek, gesture-friendly, fast, and packed with many surprisingly valuable features you won't find anywhere else.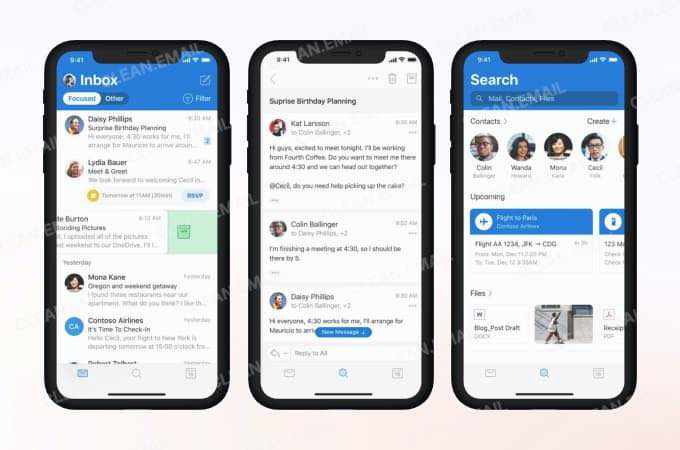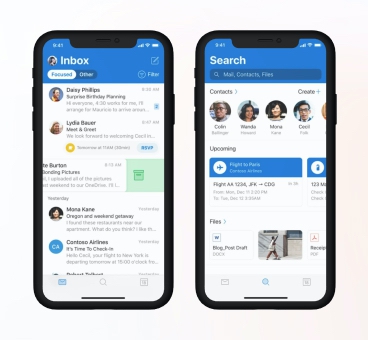 Outlook offers several great ways to organize your messages so you can quickly check email on the go. These handy features include the Focused Inbox, which separates out important messages from the rest of your incoming mail. Also, you can go to the Contacts section of the app to view all messages from a specific sender in a single bundle.
However, what really makes Outlook one of the best email apps is its natural compatibility with all things Microsoft. You can easily open, edit, and documents from your OneDrive without fighting compatibility issues. You can also save new attachments and open them without any problems or downloads required. And, if you use Outlook Calendar, you can sync that to your phone. All of this makes Outlook just as much a productivity app for iPhone as it does an email client.
Outlook for iOS supports Microsoft Exchange, Office 365, Gmail, Yahoo Mail, and iCloud, but it works best with Outlook.com (including Hotmail and MSN).
👍🏼 Pros:
Focused inbox
Integrated calendar
Support for Office document attachments
Lets you view files stored in the cloud without downloading them
👎🏼 Cons:
Search function not as great as other apps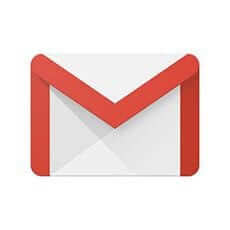 3. Gmail
Best iPhone Email App for Google Drive Users
Gmail price: Free (+ $1.99 per month for 100 GB of extra storage space or $9.99 a month per month for 2 TB of extra storage space)
Gmail is a free email service developed by Google and launched in 2004. While it's possible to access Gmail from the web, you will do yourself a huge favor if you download and use the official Gmail app for iOS instead.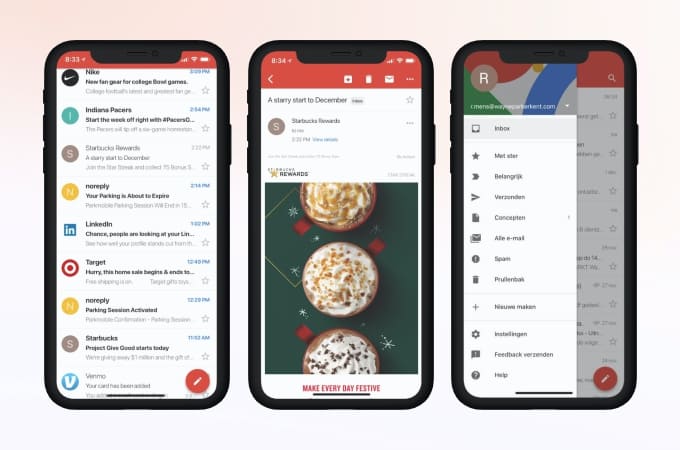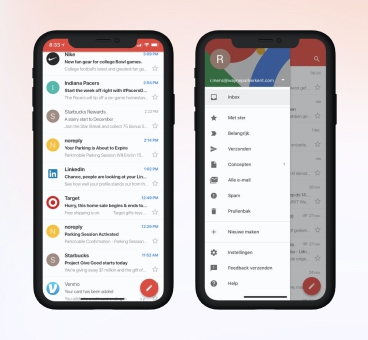 Gmail offers many intuitive features that can save users time. One tool that makes Gmail stand out from its competitors is the Smart Compose feature. This tool analyzes your writing with computer learning, then provides personalized suggestions when you compose a new message. Smart Reply operates similarly but also scans the full context of your email chain to provide a response that sounds like you and fully fits into the conversation.
We also really like that Gmail is seamlessly compatible with Google Drive. You can quickly attach, open, and save Google Drive files using your Gmail account, which you can't do with most of the other best email apps. Additionally, the Gmail app provides real-time notifications, allows you to easily switch between multiple accounts, search your mail faster with instant results, and respond to Google Calendar invites right from the app.
With Gmail, you get 15 GB of free storage space, which is shared across all Google services, including Google Drive and Google Photos. It is also compatible with virtually all email clients.
👍🏼 Pros:
Support for non-Google email accounts
Automatic email filtering
Smart compose features save time with email writing
Seamless integration with other Google apps and services
👎🏼 Cons:
No text customization
Doesn't offer the best security features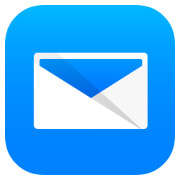 4. Edison Mail
Best iPhone Email App for Search
Edison Mail price: Free (+$14.99/month for premium features)
Edison Mail is the more recent best email app iOS users can access. The platform launched in 2016. However, that lack of "experience" doesn't mean Edison Mail is any less capable than the competition — it's actually quite the opposite.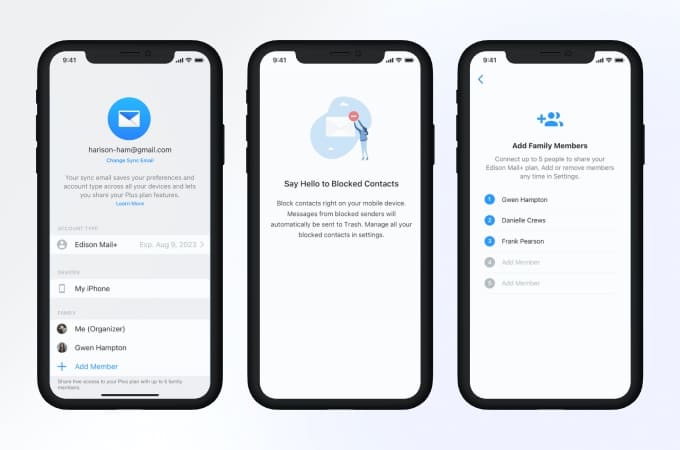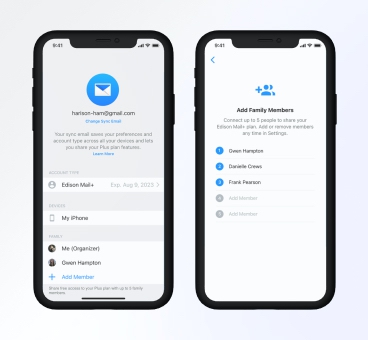 One impressive upside of Edison Mail we noticed is its powerful AI search tools. The AI can automatically extract useful information from your messages and show you upcoming meetings, travel itineraries, bills due, and more at a glance. The app will also sort your messages based on criteria like Bills & Receipts, Deals, Entertainment, Packages, Subscriptions, or Travel. With all of this help from AI, you can easily search and find messages no matter when they arrive.
In addition to its impressive search capabilities, these features stood out to us during our testing:
Sleek dark mode to protect your eyesight from blue light
Touch ID email account protection
Customizable HTML signatures for each email account
One-tap unsubscribe
Edison Mail works with all major email services, including Gmail, Outlook, Yahoo, iCloud, and Microsoft Exchange.
👍🏼 Pros:
Well-designed unified inbox
AI-supported search functions
Impressive email sorting options
👎🏼 Cons:
Shares user data with third parties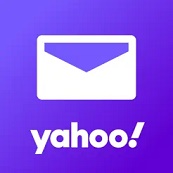 5. Yahoo
Best iPhone Email App for Organization
Yahoo price: Free (+$5.00/month for Plus Plan)
Yahoo is another iPhone email app that commonly gets overlooked or discarded. However, our research found that it is just as worthy of the title of "best iPhone email app" as any other option on this list.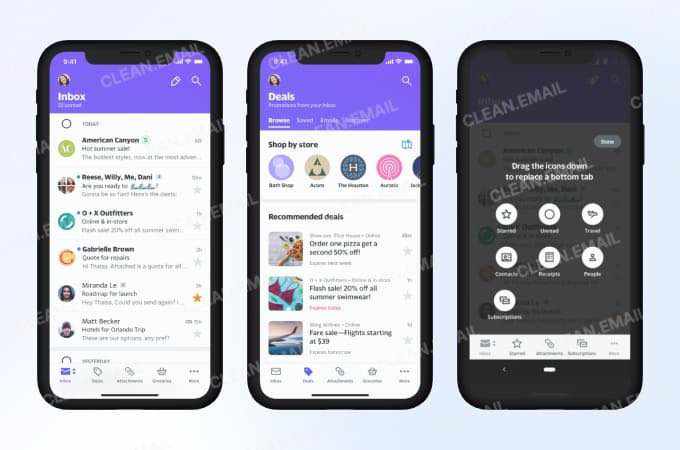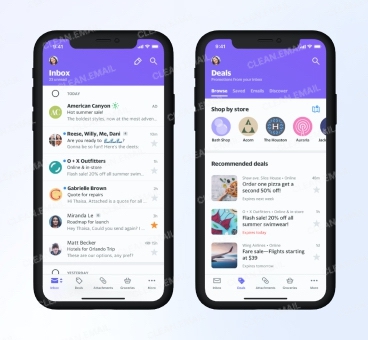 One reason why Yahoo Mail shines is because of its organization features. The app provides users with unique sorting options called Views. These views don't just sort based on date or sender; they give you categories like Receipts, Shopping, or Subscriptions. With these views, you can sit down and comb through all of your emails in a single category quickly and clear out the clutter in your inbox.
Also, Yahoo provides an impressive 1TB of free storage, which beats all of the other providers on this list. However, that free storage doesn't come with other handy features like a drive to store documents and downloads or a calendar feature. That being said, Yahoo does support virtually all IMAP email services, meaning even non-Yahoo addresses can use the inbox.
👍🏼 Pros:
Impressive views for sorting messages
1TB of free storage
Supports most IMAP addresses
👎🏼 Cons:
No calendar
No options to store documents or files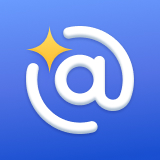 6. Clean Email
Best for Mailbox Management
Clean Email price: Free (+$9.99/month for premium features)
Clean Email isn't an email client, which means it can't send messages. However, it is a mailbox management app that offers enough features to make it the best email cleaner app for iPhone.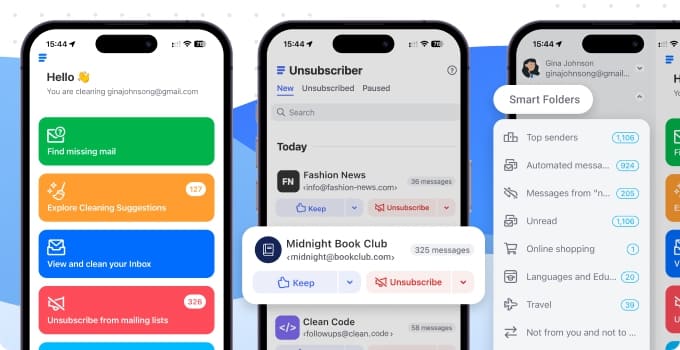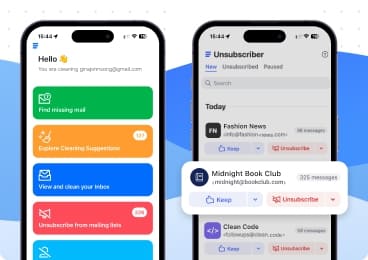 Clean Email stands out as the top choice for iPhone users due to its exceptional range of view options. One notable feature is the ability to apply flexible filters for message selection based on specific criteria. These filters include message age (measured in weeks) and sender type (individuals, automated systems, or mailing lists). Additionally, Clean Email provides pre-formatted Smart Folders that enable users to organize messages using more than a dozen distinct criteria.
Another particularly beneficial feature is Auto Clean. While other email apps like Outlook offer some automation rules, Clean Email surpasses them by providing users with complete and unrestricted control over message automation. This empowers users to spend less time sorting through messages and more time focusing on what truly matters to them.
You can download Clean Email for free, and it supports most email providers, such as AOL, Gmail, Hotmail, Yahoo, and more. You can use it with any email app and enjoy the benefits of a clean inbox.
👍🏼 Pros:
Ability to program inbox automation tasks
Variety of ways to sort messages
One-click unsubscribe
👎🏼 Cons:
Is not an email client, so it can't send messages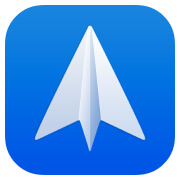 7. Spark
Best iPhone Email App for Collaborative Emails
Spark price: Free (optional Premium subscription that costs $7.99/month per active user) month
We recommend Spark to anyone using an iPhone and an Android device and would like to manage email with the same app on both platforms. All versions of Spark are packed with useful productivity-enhancing features that aim to help users achieve and maintain Inbox Zero. Spark can intelligently prioritize email messages to reduce noise, schedule emails to be sent later, snooze emails for a more convenient time, or find older emails instantly.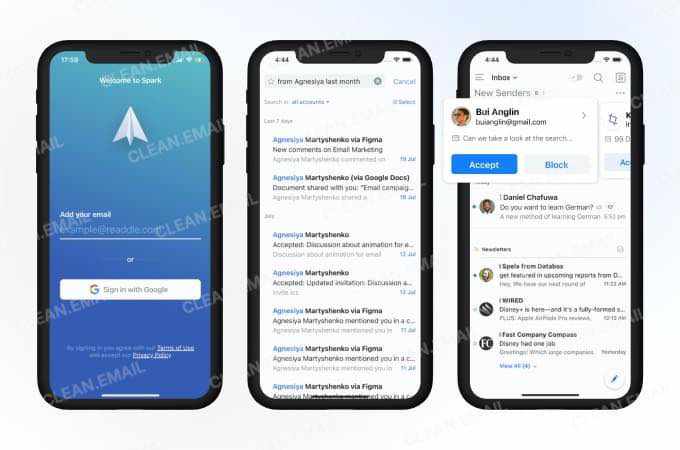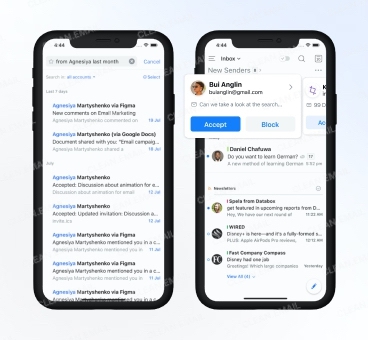 Teams can appreciate its collaborative features, which make it easy for multiple team members to create, discuss, and share emails straight from the app. For example, you can write a catchy sales pitch and invite your colleague to add more information about your product or service.
Like all of the other options on this list, Spark supports most IMAP email providers. However, our testing uncovered that it doesn't always work well with Exchange email accounts.
👍🏼 Pros:
Advanced integration with cloud storage providers
Smart notifications
Polished user interface
Support for dark mode
👎🏼 Cons:
Users report problems with Exchange email accounts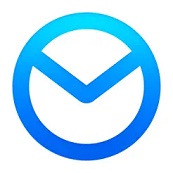 8. Airmail
Best iPhone Email App for Workflow Customization
Airmail price: Free (+9.99/month for Pro plan)
If you haven't heard of Airmail, that's okay. It's a relatively new option that is slowly gaining traction. However, we think you'll quickly see why it's one of the best ios email app options once you try it out for a bit.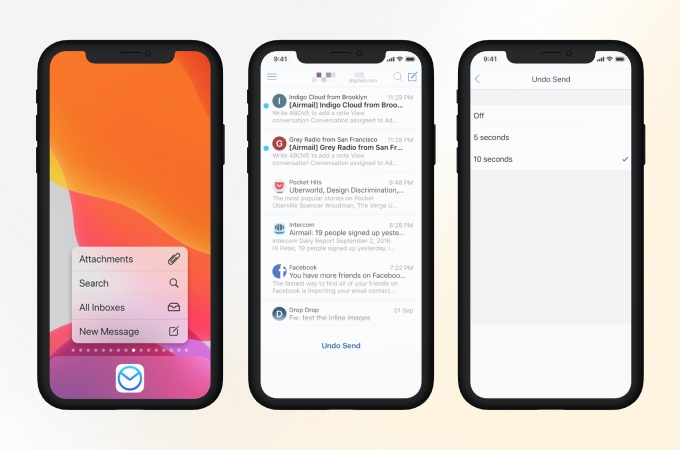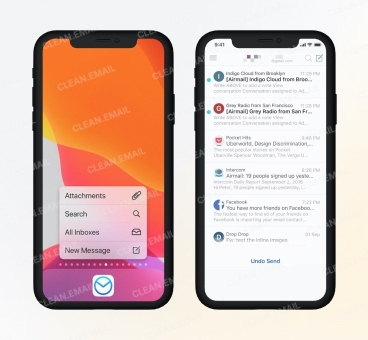 One of Airmail's more recent amazing additions that we find to be especially impressive is its workflow customization tool. This Custom Actions feature lets you program an automated sequence for messages based on the criteria you specify, much like the Auto Clean feature offered by Clean Email. You can use this feature to move messages, mute notifications, or even send a canned response.
Airmail also makes it easy to turn messages into to-do list items, add events to your calendar, and attach items from your cloud storage drives. However, one potential downside of the app is its less-than-impressive filtered inbox feature. We recommend another option if you enjoy custom views or filtering your messages
Airmail works with most email clients who use Exchange, IMAP, POP, and Gmail.
👍🏼 Pros:
Custom Actions make automation easy
Integrations with to-do lists and calendar
👎🏼 Cons:
Less-than-impressive filtering options
9. Spike
Best iPhone Email App for Chat-Like Emailing
Spike price: Free (+ $5 per month for a single Pro account)
The people behind Spike think that the answer to the best free email app for iPhone should come with instant messaging. So, that's exactly what this app offers, which is something refreshing and like no other.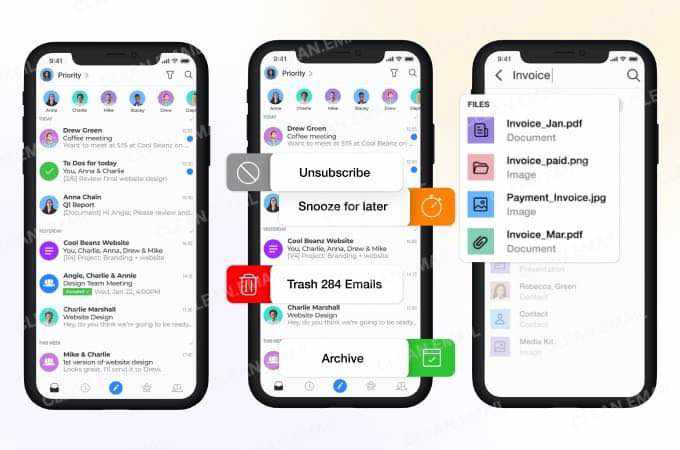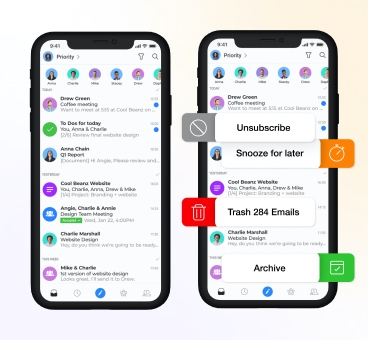 Instead of grouping emails into endless threads that are difficult to follow because they contain useless information such as headers and signatures, it streamlines the email experience and makes it more conversational by allowing you to communicate with others just like you would with an instant messenger.
Because words don't always cut it, Spike makes it easy to make voice or video calls right from the app. Thanks to Spike's collaboration features and intelligent file attachment management, you can streamline your workflow and reduce the number of apps needed to get things done. Spike is free for individuals who want to use it with a personal email address, but employees are required to pay $5.99 per account per month for a Pro account.
Spike works with virtually all email services, including AOL, iCloud, Office 365, Hotmail, MS Exchange, Outlook, Gmail, Yahoo, IMAP, Alto, GoDaddy, IONOS, Comcast, AT&T, and Verizon.
👍🏼 Pros:
Conversational approach to email
Handy collaboration features
Previews all common file types
👎🏼 Cons:
The user interface can be somewhat laggy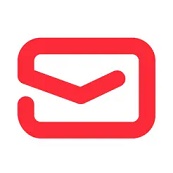 10. MyMail
Best iPhone Email App for Notification Management
MyMail is an entirely free email client. With the app, you can add multiple accounts from different domains and check them all at once. It offers many of the same features as the other options on this list, and it comes with no subscription fees.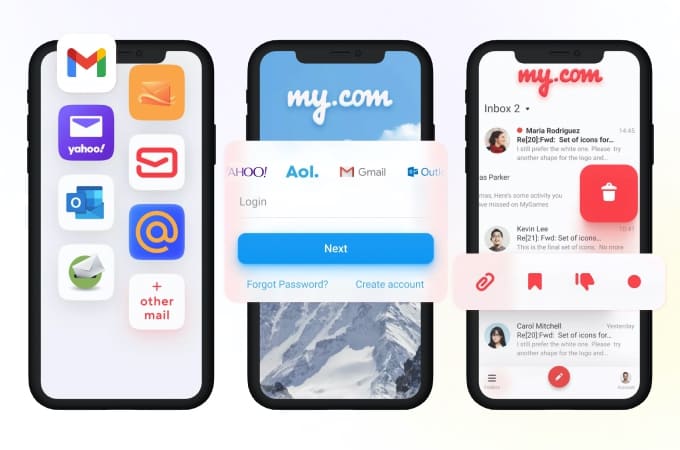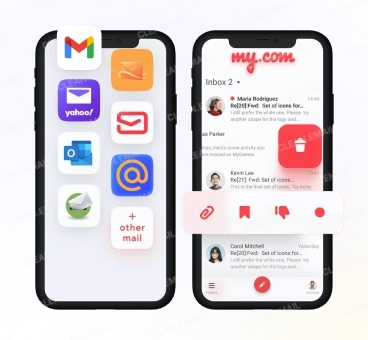 A defining characteristic that makes MyMail stand out from the crowd is the amount of customization you get with notifications themselves. Not only can you turn off notifications for certain types of messages or messages from certain senders, but you can customize the quiet times for each individual email account you have set up in the app. This means you can turn off your personal email notifications during the work day, then silence your work email address once you leave the office for the day.
The app also makes it easy to scan for certain messages by providing icons or profile pictures for senders. This means you can look for a specific logo to find the message you want, then leave the rest for later. You can also schedule messages, send large attachments, and more.
MyMail supports most email addresses, including AOL, Gmail, Outlook, and Yahoo.
👍🏼 Pros:
Options to turn on/off notifications based on sender, type of email, and account
Can schedule emails to send at a later time
Completely free
👎🏼 Cons:
Not as many premium features
What Email Apps for iPhone Do You Think Are The Best?
Whether you select a paid email service or a free option, you want to make sure that you have the best email app for iPhone installed on your phone. The right email app can help you handle emails more efficiently, allowing you to use your time for more exciting and fulfilling pursuits. But regardless of which email client you decide to use, it's always a good idea to automate email management with Clean Email, as its features go far beyond those of mobile email clients.
All the links to the solutions reviewed
We suggest you test and review the following: