Elevate Your Gmail Experience to the Next Level
Around 2 billion people worldwide use Gmail on a regular basis. Some are perfectly happy with the official Gmail apps, available for modern web browsers, iOS devices, and Android devices. Some, however, crave more functionality, better performance, and advanced email tools.
These Gmail power users can elevate their email experience to the next level by using the best Gmail desktop apps for Mac, such as those described in detail in this article. With these apps, you can use Gmail to its full potential and get more done in less time.
Best Apps for Gmail on Mac
Quick comparison of the best Gmail apps for Mac:
Price
Desktop app
Compatibility
Multiple inboxes
| Mimestream | Boxy Suite | Kiwi for Gmail | Mail for Gmail | MailMate |
| --- | --- | --- | --- | --- |
| Free during beta | $39 a year | Free for personal user | Free | $49.99 |
| Yes | Yes | Yes | Yes | Yes |
| macOS 10.15 Catalina or later | macOS High Sierra (10.13) or newer | Mac OS X 10.10 Yosemite or newer | Mac OS X 10.11 El Capitan or newer | Mac OS X 10.10 Yosemite or newer |
| Yes | Yes | Yes (paid versions only) | No | Yes |
The top 5 best apps described below can be installed on any modern Mac and used as alternatives to the default Gmail experience. Each Mac Gmail app has its own strengths and weaknesses, so we recommend you check out all of them and decide which one meets your needs the best.
Price: free during beta
Mimestream is the best Gmail app for Mac because it combines everything you love about this service provider with the convenience and power of a native Mac app.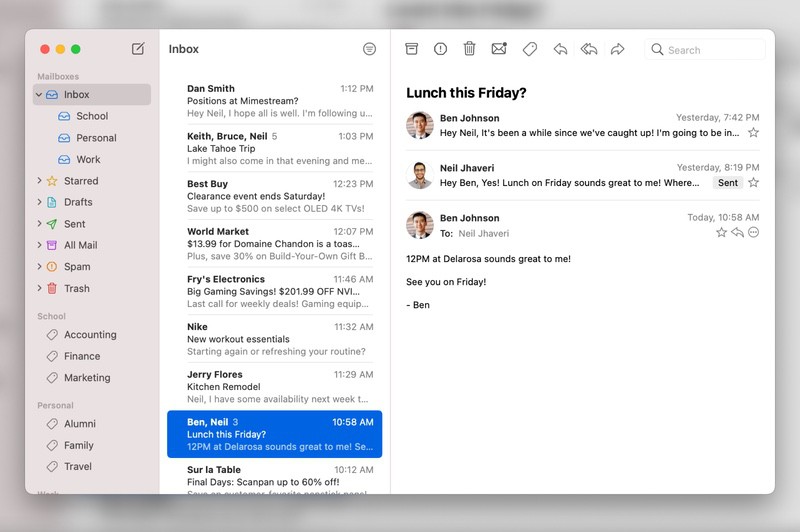 Unlike regular email clients, Mimestream supports only one email service: Gmail. Because this Gmail app for Mac doesn't attempt to be a Jack of all trades, it leverages the full power of both Gmail and macOS to deliver an instantly familiar experience and a wealth of extra features to boot.
For example, Mimestream lets you easily work with multiple Gmail inboxes, set up email signatures, work with aliases, use keyboard shortcuts, create server-side filters, quickly unsubscribe from unwanted subscriptions, and more.
When you also take into consideration its ease of use, it's not difficult to see why it's the best way to use Gmail on Mac computers.
👍🏼 Pros:
Highly intuitive
Optimized for latest versions of macOS
Apple Silicon ready
Familiar keyboard shortcuts
Blocks common tracking
Price: $39 a year
Gmail shines the most when you use it in conjunction with other apps from Google, such as Calendar, Keep, and Contacts. Boxy Suite recognizes this and provides a dedicated, focused environment where for the aforementioned Google apps.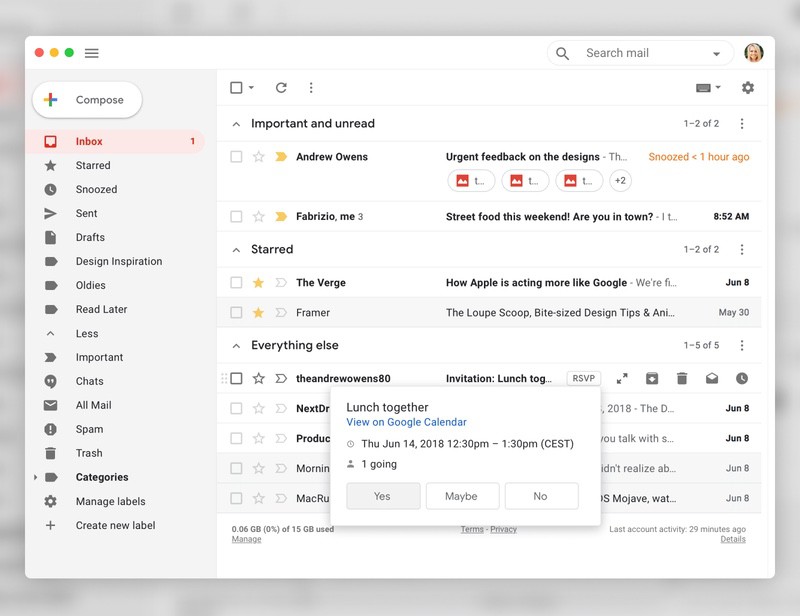 Boxy Suite is designed to be as beautiful and pixel perfect as Apple's own apps, and it integrates with macOS just as well. This Gmail app for Mac can intelligently pre-load your mail accounts in the background to ensure that emails always load in the blink of an eye.
👍🏼 Pros:
Integrates multiple popular Google apps
Great user interface design
Minimal mode
macOS integrations
👎🏼 Cons:
Free trial requires your payment information
Check out our comparison of Gmail vs Apple Mail app to learn the differences between these products.
Price: free for personal use
If you love Google's app ecosystem but don't like that all the best apps, such as Google Mail, Docs, Sheets, and Slides, are available only in the web browser, then Kiwi can be the solution you've been looking for.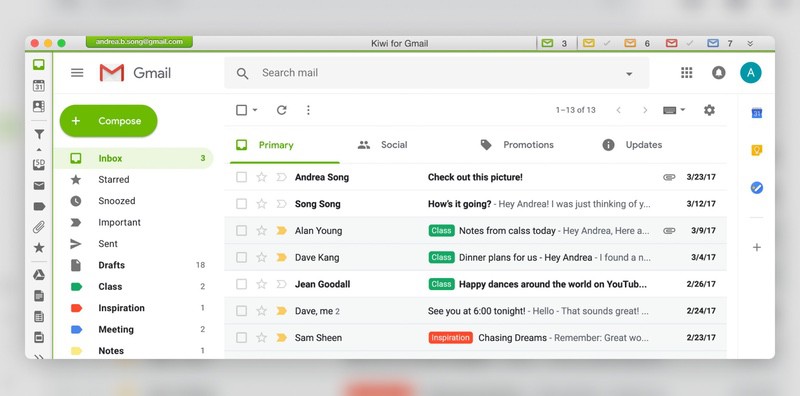 This Gmail app for Mac is basically a standalone interface for Google Mail and Google's Office Suite. It comes with a powerful engine that makes it easily possible to use multiple accounts without any conflicts. Unfortunately, this and many other features are available only in business versions of the app, which can cost up to 58.99 a year.
👍🏼 Pros:
Free for personal use
Supports third-party plugins
Integrates many Google apps
Seamless support for multiple accounts
👎🏼 Cons:
The personal version is limited
Expensive business versions
Price: Free
Mail for Gmail is just like some of the best email apps for Android because it's straightforward, easy to learn, and well-integrated. In fact, it's basically the Gmail web app you know in the form of a desktop app.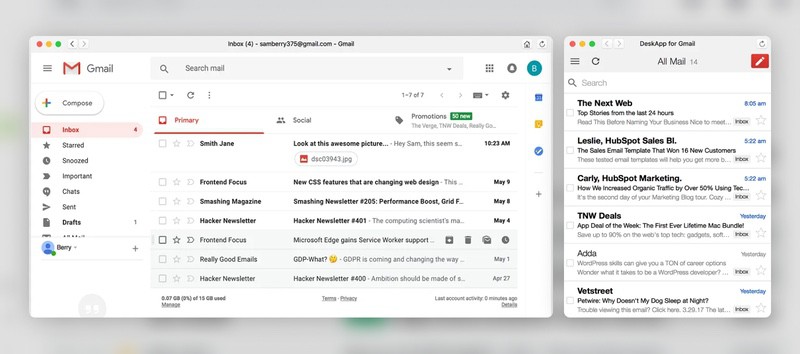 Just like all well-made macOS desktop email clients, this app can display native system notifications when you receive a new message or add a badge dock icon with an unread email counter. Not many other noteworthy extra features are supported, however, because the developer wants to keep things simple. It's hard to complain, though, considering that Mail for Gmail doesn't cost anything at all.
👍🏼 Pros:
Straightforward
Familiar Gmail experience
Integrates with macOS
👎🏼 Cons:
Doesn't provide much added value
Price: $49.99
When advanced Mac users are asked how to get a Gmail app on Mac, they often recommend MailMate, a sophisticated email client for macOS whose long list of features includes everything from cryptographic encryption/signing (OpenPGP and S/MIME) to automatic signature handling to flexible integration with third party applications.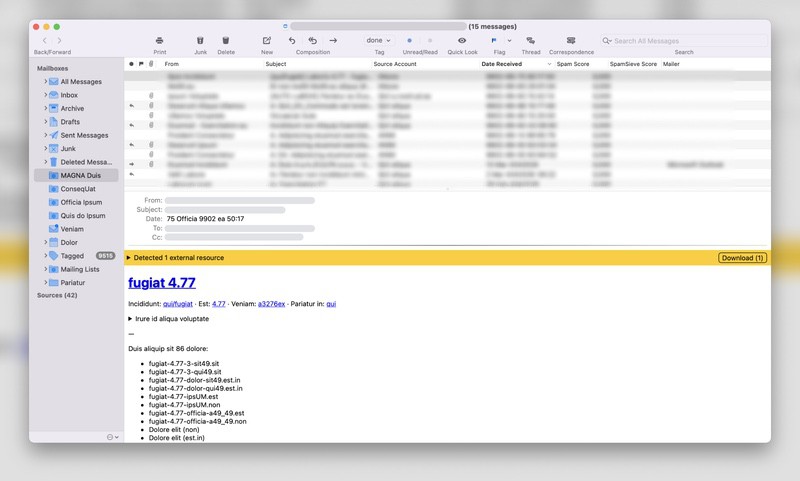 MailMate supports all IMAP-based email services, so you can use it not just with Gmail but also with Outlook, Yahoo Mail, Yandex, and others. Just know that it takes some time to learn its ins and outs, so don't let the steep learning curve discourage you.
👍🏼 Pros:
Advanced features
One-time payment
How to Choose the Right Gmail App for Mac
Choosing the best app for Gmail on Mac can be an enjoyable activity, but it can also be a major time sink. To ensure that it's the former and not the latter, you should keep in mind the following selection criteria and disregard all Gmail Mac apps that don't meet them:
Price: There's no shortage of the best Gmail apps for Mac, but just because an app is great doesn't necessarily mean that it's affordable. Of course, price is one of the most important criteria when choosing any product, including software applications. We recommend you set a concrete budget and avoid exceeding it.
Compatibility: Even the best email client for Mac can't help you enjoy a better Gmail experience if it isn't compatible with your Mac. That's why you should always check if your version of macOS is officially supported, and the same goes for your system architecture (Intel versus M1). The only exception is web-based Gmail apps for Mac because they can run fine on any Mac with a modern web browser.
Features: The best email clients for Gmail on Mac are packed with useful features whose purpose is to help users manage their inboxes better. In some cases, their features overlap with the best Gmail cleanup tools, such as Clean Email (more about it later in this article), which are designed to make it easier for users to achieve and maintain clean inboxes.
Ease of use: Your Gmail app for Mac should make your life easier, and that's possible only if it's easy to use. The last thing you want is to spend money on an app that's so unintuitive that you end up making a mistake because of it, resulting in the loss of important email messages.
Target audience: The best Gmail client for Mac doesn't necessarily have to be the best client for you. Some client applications are aimed at advanced users who regularly rely on advanced features, such as email filters, while others are geared toward regular email users who are looking for a Gmail desktop app for Mac that would make it easier to read and reply to email messages.
There are many excellent Gmail Mac desktop apps, so there's no reason to waste your time with those that don't meet your needs well.
Bonus: Streamline Your Inbox Management With Clean Email
We couldn't include Clean Email as one of the best Gmail clients for Mac because it's not an email client—it's actually a fantastic email management app that you can use to clean Gmail inbox with a few simple clicks.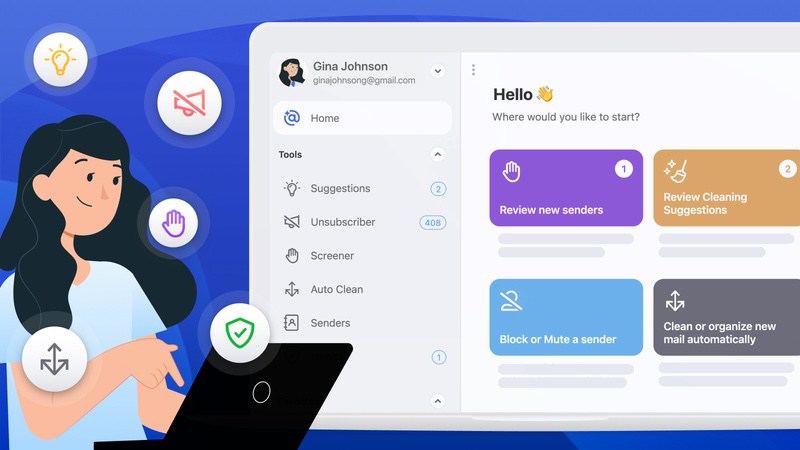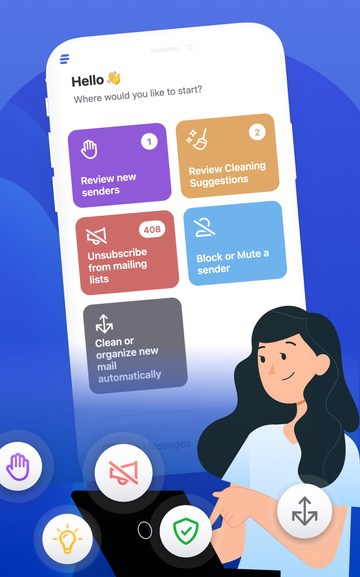 Clean Email is so effective at what it does because it can intelligently categorize emails based on their content and metadata into the so-called Smart Views, grouping similar emails together to create email bundles such as "Social media notifications", "Finance", "Emails older than 6 months", and more.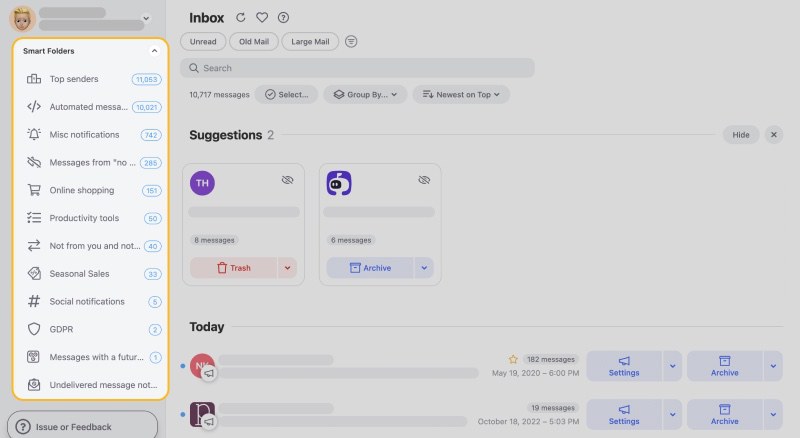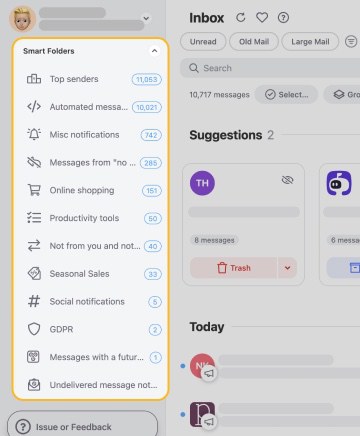 Thanks to Smart Views, deleting, for example, all emails that are older than 6 months is straightforward and quick.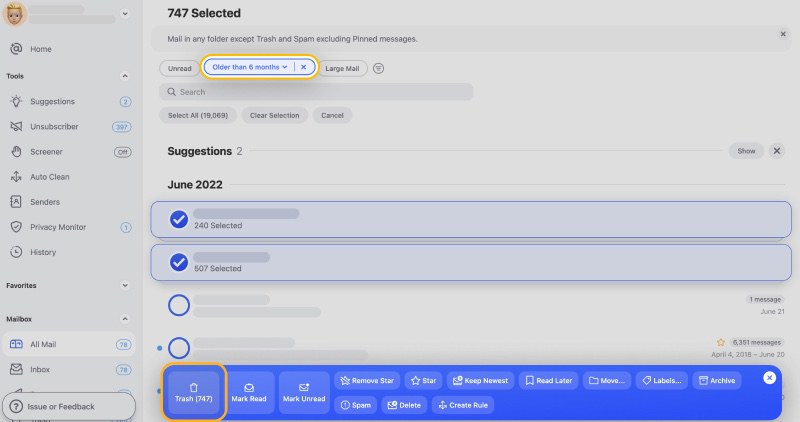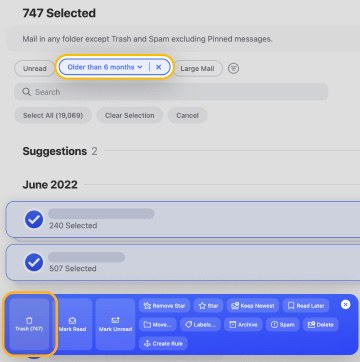 What's more, you can use the Auto Clean feature to automate any action you take, which means less work in the future.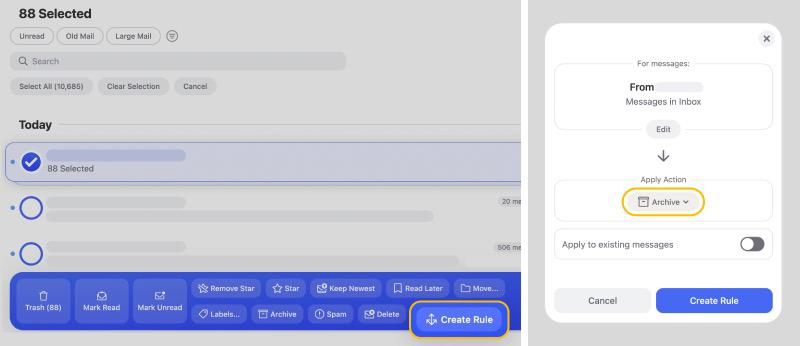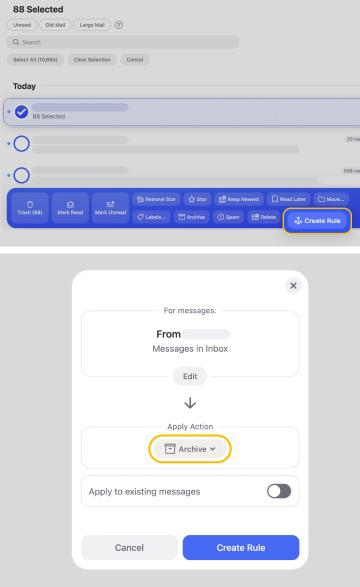 If you're like most people and are constantly receiving unwanted subscriptions, then Clean Email's Unsubscriber feature is just what you need to get rid of them or send them to the 'Read Later' folder, so you can go through them when you actually have time to do so.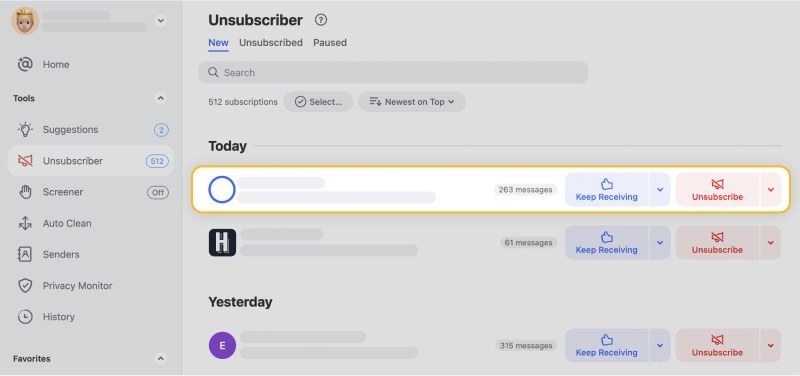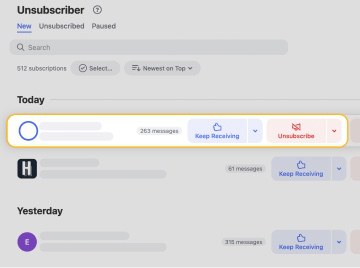 Clean Email works in web and has dedicated apps for Mac, iPhone, and Android. It also cares about your privacy and security and is fully compliant with Gmail privacy policy requirements.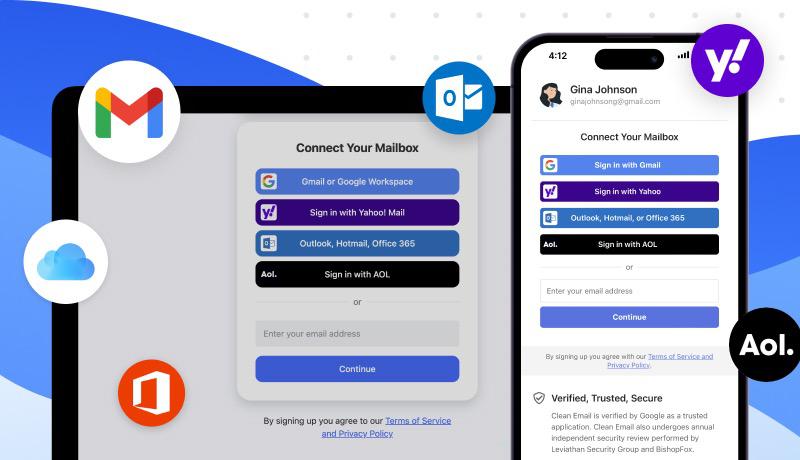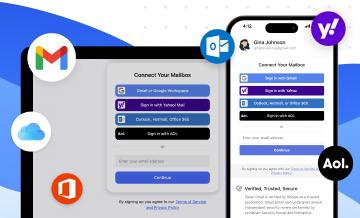 ---
Best Gmail App for Mac - FAQs
Is there an official Gmail app for Mac?
No, Google hasn't released an official desktop Gmail app for Mac, and the company hasn't expressed any desire to do so. Fortunately, there are numerous third-party Gmail apps for Mac desktop that you can use instead, such as those described in this article.
What is the best Gmail app for Mac?
Based on our testing and the experience of real users, the best Gmail apps for Mac are: Mimestream, Boxy Suite, Kiwi for Gmail, Mail for Gmail, and MailMate.
Which is better: Apple Mail or Gmail?
That depends on your needs and preferences. Gmail certainly gives its users more free storage space for emails than Apple Mail does (15 GB versus 5 GB), but it doesn't provide a native desktop app for macOS.
Why can't I get my Gmail on my Mac?
Google has yet to release an official desktop app for Mac, but there are numerous third-party clients that you can use instead to get this mail provider on your Mac. Alternatively, you can use the official web client, which provides the complete email experience.
Why doesn't Gmail have an app for Mac?
All modern Macs come with a web browser, Safari, so Google doesn't see the development of a native desktop client as a priority, especially since the company already has to support their apps on Android and iOS.