What Is A Proper Business Email Format?
Always make sure you're using the right format when sending business emails. Without using a proper email format for business, you may seem unprofessional and untrustworthy.
When creating your business message format, keep in mind your target audience, your brand's tone and voice, and your key message or call to action.
Without understanding your target audience, it's harder to personalise your emails.
If you're unsure of the tone and voice of your brand, you may find it hard to consistently create likewise email messages that portray your brand's message. For example, you don't want to write a super formal email one week, and a very relaxed informal email the next.
Keep reading to learn more about how to write a professional email.
Key Components Of a Business Email Format
Once you understand the components to create a business email format, you'll be writing and sending professional emails in no time!
1. Craft a Clever Subject Line
The subject line needs to entice your recipient to open the message. It gives a clear insight into what your message is about.
Ensure the subject line is punchy yet inviting to create interest.
Help recipients know when they need to read and respond. Include a date or respond by.
Don't use too many emojis, capital letters, or punctuation.
Keep it short, don't use filler words.
Read more about how to start an email professionally.
2. Correct Salutations
When creating an email format for business, make sure your salutation is a balance between formal and friendly.
Salutations within the workplace can be less formal.
Your company may require you to use a certain greeting.
For an important message, it's safe to use 'Dear' and the recipient's last name.
Just use their full name if you're unsure of marital status and gender.
3. Professional Body Format
The body text needs to be just right for the recipient to understand your message and be able to respond accordingly.
Use an outline to quickly write a message. This can include the introduction, information, and then your call to action.
Always keep emails to the point. You don't need to over-explain or talk about something irrelevant.
Just use simple readable formatting.
Use double spaces between paragraphs to increase readability, you can also bold the important parts.
4. Call to Action
Every business message will have a call to action (CTA), or an expectation from the recipient: this may be just a response, or for them to complete a task.
Your CTA is to request an action from the reader.
Always keep your CTA friendly and easy to understand.
Never use too many pushy words!
5. Friendly Signature
Once you have finished your message, you need to close it correctly.
Sign off your message using a friendly appreciative tone. For example, "All the best" and "Sincerely" always work quite well.
Add a professional email signature to automatically send along with each message. This can be set up within your mail service provider settings. Include your full name, company name, and other forms of contact here.
Learn more about how to end an email professionally.
6. Proofread
Always make sure your message is up to scratch to avoid the embarrassment of mistakes.
Re-read your letter to check the wording flows nicely and is readable.
Make sure you have included any suggested attachments.
Check each component is correct before sending.
Make sure you're sending the letter to the correct address.
Slowly spell-check each word.
Check the punctuation is in the right place, and that you haven't used too much.
Always send a great professional email once you've learnt these email etiquette rules.
How to Format a Business Email
Now you know the components of a proper business email format, here's how to write a formal email and some business email format examples to use.
Your Target Audience

Before you start, think about the type of person you're emailing.

For example, if your letter is going out to young males interested in a new fashion brand, your tone and voice would be different from sending a message to older females looking for a new perfume.

Why You're Sending the Email

There's always a reason for sending an email. If you don't have a reason, don't send it!

If your business letter is a simple question that can be answered with a Google search, or by calling the company directly, do that instead of wasting anyone's time.

Create a Leading Subject Line

Now onto writing the letter. First, you need to create your subject line. Try to explain the purpose and the outcome of your message in this short space.

Some great examples are:

"Approval needed by…"
"Meeting at this place and this time."
"Please confirm your details."
"[Mutual contact] told me to reach out."
"Thanks for signing up!"

The Greeting

Your greeting will depend on who you're sending the letter to. For a business message format, always use something formal. The following examples are always safe to use:

Body Text
Cover the main topic of your letter within the first couple of sentences. Keep your message short and concise to avoid any confusion or waste of time.
Here's a simple business email format example:
Start by introducing yourself, or how you met this person.
Go on to ask your question or explain the main subject of the letter.
Include your CTA here.
Finally, you can begin to give thanks and close your message.
Close the Email

By the end of the message, you want the reader to perform the action you intended. Remind them to respond to any questions, fill out a form, or even click a link.

Re-read and Send
Always proofread your business message before sending it. Once you are confident with your message, hit Send or schedule the Send action.
Be sure to avoid these email mistakes when creating a proper business email format.
Manage Your Mail With Clean Email
Though Clean Email is not a mail client and it cannot help you with creating or sending business emails, this is a handy email management tool with many helpful features to assist you with creating an organised mailbox.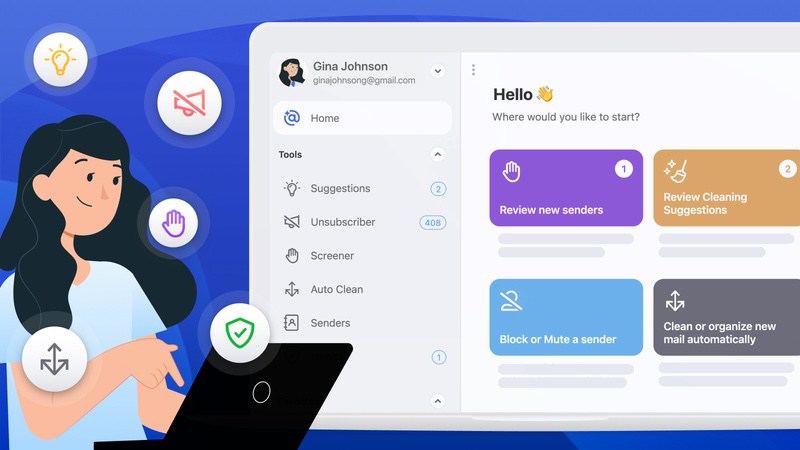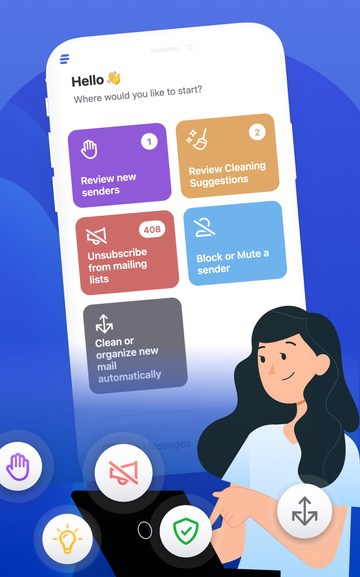 With a declutter mail account, you can boost productivity and focus on things that matter (and not your clogged-up inbox)!
Clean Email will help you to rid of old emails, unsubscribe from unwanted newsletters, create automated rules, and much more.
With its Auto Clean feature, you can create rules to automatically perform actions on your emails as soon as they hit your inbox.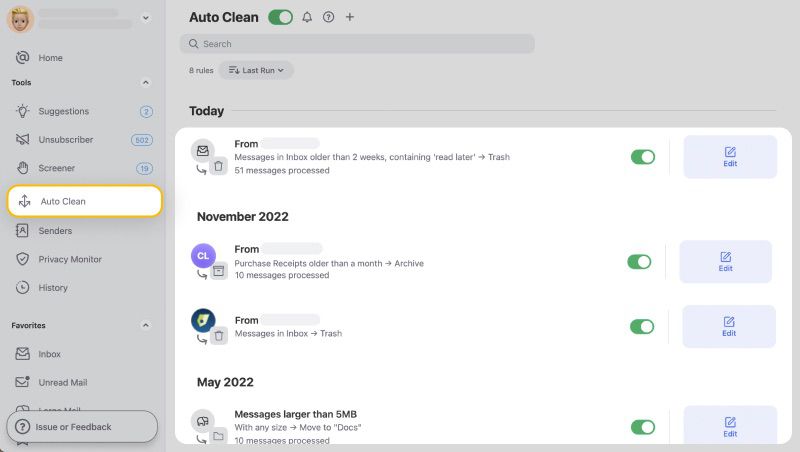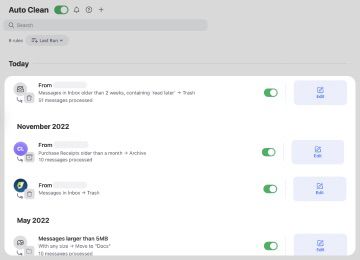 You can automatically send all emails to a certain destination without having to scroll through and manually do it yourself. All you need to do is click the Auto Clean icon on the left-side panel, click Create Rule button, and fill out the criteria for the rule. You can always go back to the Auto Clean dashboard and remove or edit your rules.
Unsubscriber is an amazing tool to help declutter your mailbox and get rid of all unwanted newsletters.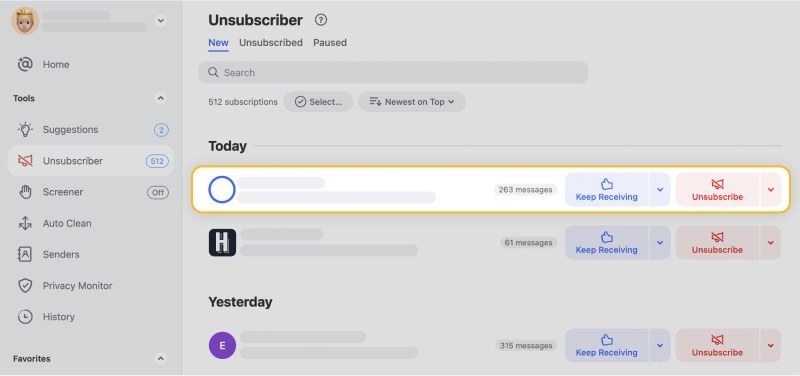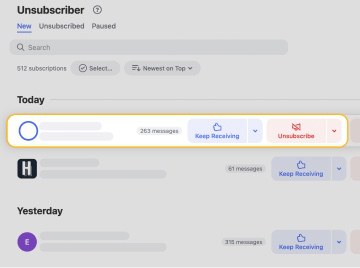 Simply click on Unsubscriber located on the left-side panel to see all your mail subscriptions. From here, you can choose from a few options. For example, you can send emails to the Read Later folder, keep only the newest version of the subscription, or unsubscribe.
Be assured Clean Email always keeps your privacy and security in mind, you can read more about our security here. The app works with all IMAP-based mail service providers, including Gmail, Yahoo, Outlook, AOL, and more.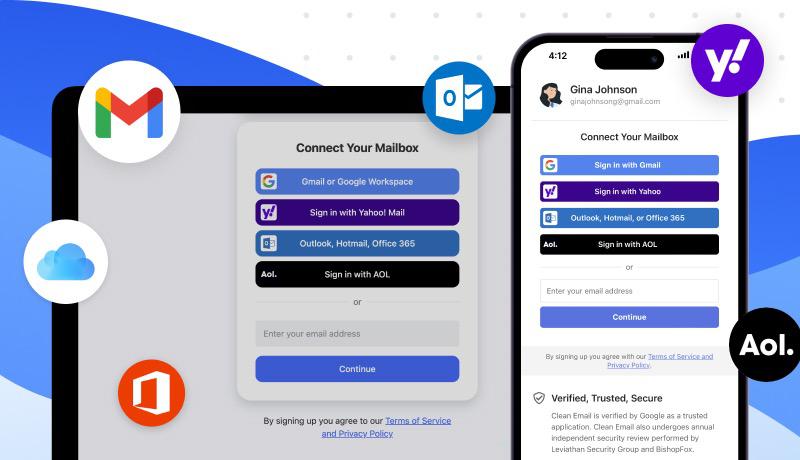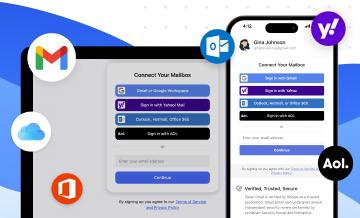 ---
Business Email Format - FAQs
What is the format of a business email?
To format a business email, you need to include the following: a subject line, greeting, body text, call to action, and closing. Read this article to learn more about business email components and how to format them.
How do you write a professional email format?
A professional email format is used for communicating between businesses or potential clients. Keep your language formal but friendly and follow a proper email structure.
What is the proper email format?
The proper email format is to include a subject line, greeting, body text, and a signature. Don't just write a load of words on the page and hit send!
What is a good formatting choice for email?
Keep your email concise and use lots of spaces and bullet points to increase readability.