Why Use Confirmation Email Templates
Email confirmations can serve as a valuable marketing tool. Simply put, a confirmation email is a transactional email automatically sent once an action has been implemented, like a sale or the end of a meeting. This helps the receiver with the next step or the finalisation of a process.
Email confirmation templates can be used to hook a new customer or potential client further. They're a great instrument for expanding your relationship with customers and building trust.
Throughout the rest of this article, we will go through the different types of confirmation emails, how to use them efficiently and ultimately create a better experience for those in business.
Reasons To Use Email Confirmation
Keep trust between the brand and the customer. With a confirmation email, they will trust you have their order and can follow the next steps of payment and shipping.
Promote more! When sending any email you can cross-promote and take advantage of the huge email open rate of a confirmation message. Keep it simple by sharing social media profiles or even something else the customer may be interested in.
We all need reminders. A confirmation letter can remind someone of a meeting, appointment, and much more. With so much going on it's easy to forget!
The wrong email. Now and then a confirmation email is sent to the wrong person. This can indicate an account being hacked, or simply the wrong email being inputted. A confirmation email can trigger the recipient to either take action or be pleased with their new subscription or purchase.
Share canned responses. Your confirmation emails can answer common FAQs depending on the type of message.
Increase engagement. Around 70% of customers open their confirmation emails. Someone who is on your mailing list may never read your messages, but they will open their confirmation, so, add a little extra in there.
Best Email Confirmation Templates
Here are the most common types of confirmation emails and when to use them. We have also included some suggested subject lines to hook your readers in.
Confirmation emails are the most opened emails a business can send, so be sure to add in some extra reading material to boost your product or service.
1. An order confirmation email template
Most businesses selling a product or service will send an order confirmation.
This ensures the customer of their purchase and gives them any other information they need, including the order number, purchased product, contact details, and more.
Suggested subject line: "Hey, thanks for your order!"
2. A shipping confirmation email template
A shipping confirmation email will simply contain the information the customer needs to know to track their order, or at least know it has been posted.
This gives the customer peace of mind, builds excitement, and gives them another opportunity to open an email.
Suggested subject line: "Your order is on its way!"
3. An event confirmation email template
You can send a confirmation email for online and in-person events. This letter will contain necessary information about timings, dress code, parking availability and much more.
If you're sending a message to multiple people, learn how to use the correct Reply All email etiquette. It's also a great way for people to add the event to their calendars to remind them.
Suggested subject line: "You're attending X event, here's what you need."
4. Appointment/meeting confirmation email templates
Whether you're booking an appointment with a service or joining a meeting, you're going to want an email confirmation to remind you of the time and to be aware of any extra information (learn more about what email templates to schedule a meeting should include).
So, send out a message to make sure they attend! This letter can also include cancellation details and contact details.
Suggested subject line: "Appointment/meeting @ x time is booked!"
4. Interview confirmation email template
Interviews are a stressful time, but what's even more stressful is not knowing you have secured the interview. Always send a simple interview confirmation to let someone know the time, what they need, and where to go.
Optional subject line: "Congrats! Interview with (company)."
5. RSVP confirmation email template.
An RSVP email initiates a response from the receiver of the email.
If you are organising an event or need some information, always be sure to state the reader needs to respond. You can do this by adding RSVP in the subject line.
Optional subject line: "RSVP – (company event, etc.)"
6. Booking confirmation email templates
When booking something online, like a holiday, or even a phone call, you're going to need a confirmation message to remind you of the important details.
This email also lets you know your booking has been confirmed and if there are any extra steps to take.
Suggested subject line: "Woo! Booking confirmation for X!"
7. Subscription confirmation templates
When someone subscribes to your newsletter or mailing list be sure to send them a confirmation of their subscription. Take a look at these welcome email templates to help.
Unfortunately, not everyone wants to stay on a mailing list, and you must give them the option to unsubscribe, you can do this with the confirmation email. You can also use subscription confirmations to share exciting news or featured products to hook the reader.
Optional subject line: "Welcome! Subscription confirmation for X."
If you want to know what NOT to do, read more about bad email examples.
How Clean Email Helps Manage Your Mail
While Clean Email cannot help with creating confirmation email templates or writing emails, this app does hold a range of useful features to manage your emails and reduce email stress.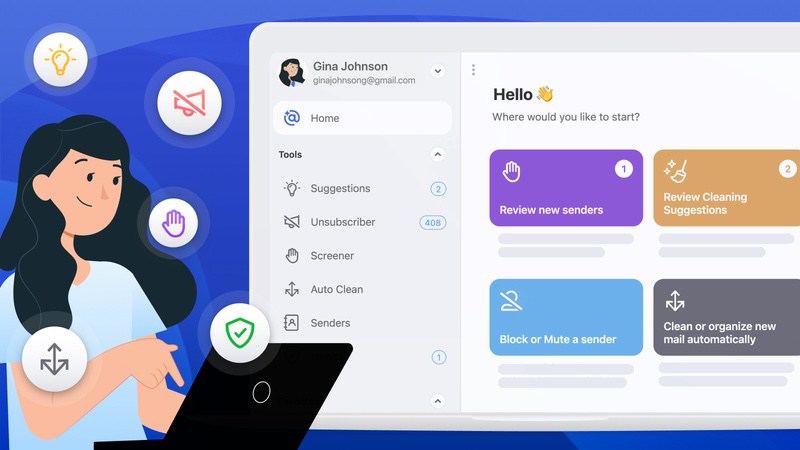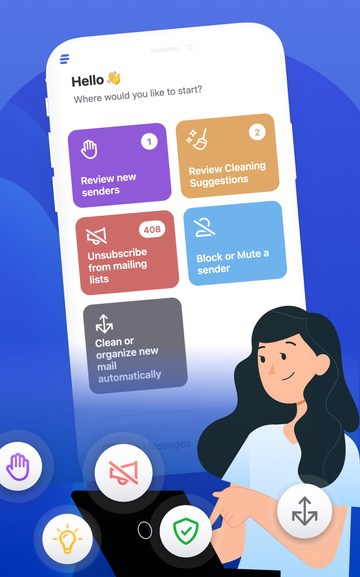 The Clean Email app can declutter your inbox, get rid of old emails, unsubscribe from unwanted newsletters, and even create automated tasks to save you time and effort.
With the Auto Clean feature, you can organise your messages to be cleaned depending on the criteria you choose.
Choose to clean emails from a certain domain, from an unwelcome sender, or of a certain mail type. Some of the actions you can use are Trash, Archive, Mark Read, Move to a folder, and more.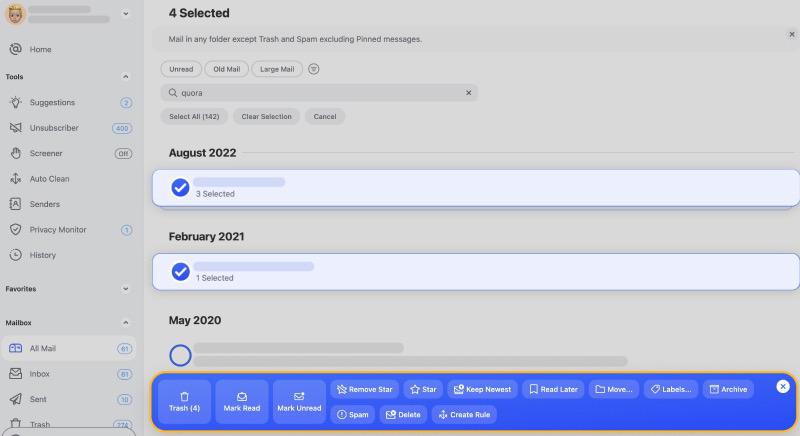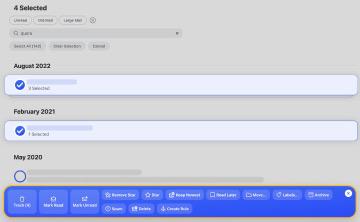 Simply click the Auto Clean icon in the toolbar on the left to get started or select the message first and then click the Create Rule button in the action bar at the bottom.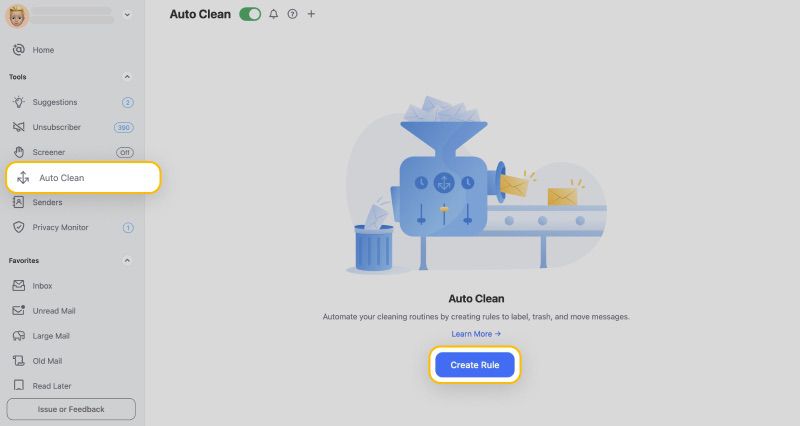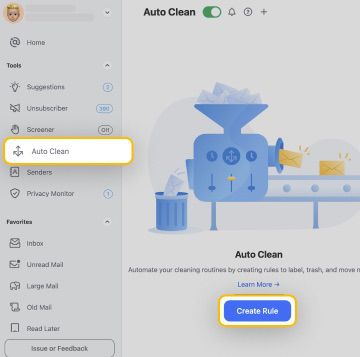 Have tons of unwanted newsletters flooding into your inbox every day? It's time to get rid of them! Easily unsubscribe from unnecessary mailing lists using the Unsubscriber feature.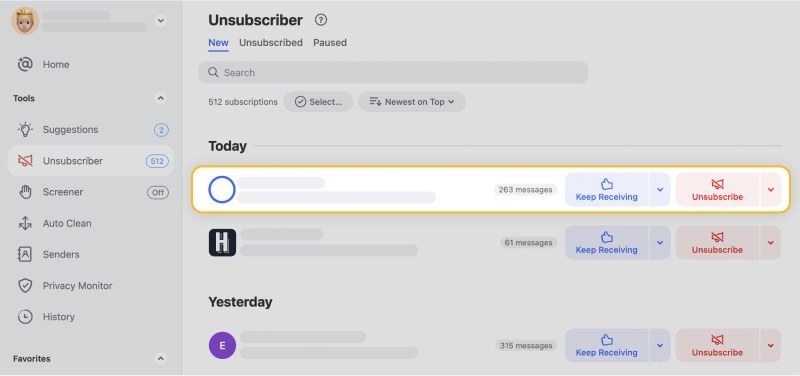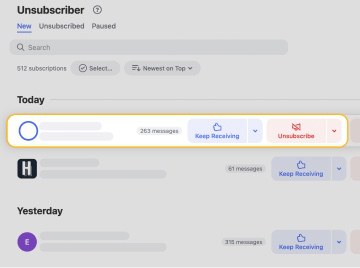 Preview messages to double check you want to remove your subscription first and sort your subscriptions better.
Group all the same senders to unsubscribe from all-in-one click. You can also use the drop-down filter to view all subscriptions differently, from newest to oldest, etc.
Finally, choose to Keep receiving, Unsubscribe, Pause, Deliver to 'Read Later', and more actions. The Keep Newest option keeps only the latest message from the selected newsletter. The Read Later folder will contain messages you'd like to get back to later.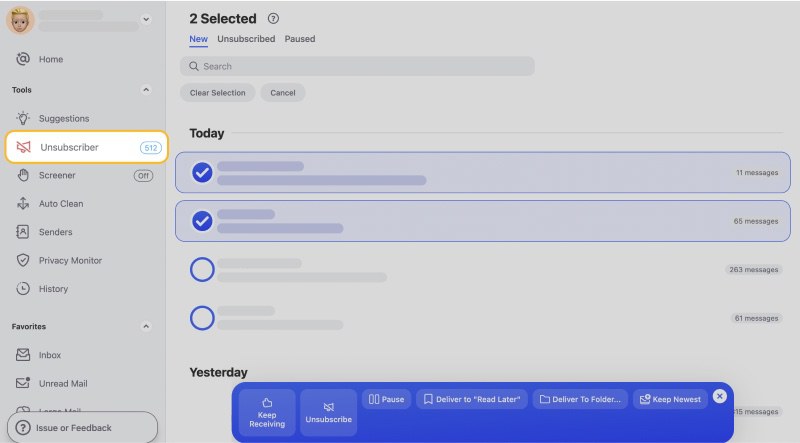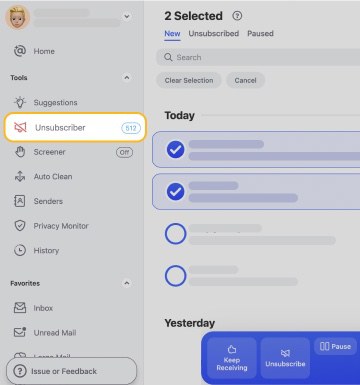 Also, you can quickly clean your mailbox using the Cleaning Suggestions tool. Cleaning Suggestions learn from behaviour based on your own and the community's most cleaned emails and cleaning methods.
Wondering to get more tips and tricks? Check out our other guides on what professional email etiquette is and how to set an out-of-office in Gmail.
---
Confirmation Templates - FAQs
How do you write a confirmation email?
In your confirmation email state what it is you're confirming within the subject line. Once your recipient has opened the message you can give more information regarding the confirmation, add any next steps, and finally give thanks.
How do you politely confirm?
To politely confirm or respond to an RSVP email, either click a link provided or respond to the message with a short and kind confirmation response.
How do you acknowledge a purchase order?
When sending a confirmation message always express gratitude to the customer for purchasing from you. Your letter can express you have the purchase and give the customer information on the next steps within the process.