Why Follow Email Etiquette When Replying to an Email?
First, what is email etiquette? It's a bunch of formal rules you and your business or workplace need to follow when communicating with others via email. It keeps up a good brand name, ensures you have positive relationships, and helps your business progress further by holding a good reputation.
It may sound intense; however, it's simple to follow email reply etiquette rules. You can't follow the rules for writing a message, and then not bother when it comes to your response!
If you suddenly come across as rude and blunt everything may not go to plan, your deal may be lost, or the recipient might not want to respond to you.
By using email etiquette replies, you can avoid any confusion and potential insults. Keep this new relationship moving forward to benefit yourself, your business, or your workplace.
Keep reading to see some email etiquette reply examples and the rules you need to follow.
13 Email Reply Etiquette Rules
Here are 13 email reply etiquette rules you should be following when responding to important emails.
Use a friendly/professional tone
When communicating via email you should always use a friendly and professional tone. Sometimes humour can be taken the wrong way and seen as an insult. So, keep it concise, to the point, and easy to read!
Follow email etiquette reply times
Don't leave them waiting. Respond before the end of the day, or at least within 5 days. Otherwise, they may give up on hearing from you, or forget what your initial message was about.
Use correct grammar and spell check
If you want to be professional, always use the correct grammar within your emails, and spell check at the end. Proofread the whole message before sending it. Sometimes reading an email out loud can help or have someone else check it for you. If you can't notice something wrong, someone else always will!
Remove "sent from iPhone"
It looks rather careless if you leave a little note at the end of a message when sending it from your mobile. Remove this and input your own ending. Read more on how to end an email professionally.
Use their name!
If they have given you their first name or title within their message, be sure to use it when greeting them. It's polite and shows you have fully read and taken notice of their initial message.
Don't use abbreviations or slang words
Never use the shortened version of words, or slang words that may have a different meaning. This is because it can be taken the wrong way, misunderstood, or just cause confusion.
Use a friendly greeting and thank them for the email
Although you are responding to a message, you still need to include a salutation and a friendly greeting. This is to keep your relationship positive and seem like you are thankful for their message. Learn more about what the best email greetings are from our Blog.
Only include relevant or needed attachments
If you need to include a document, image, or other attachment, just include what they have asked for, or what's relevant. Emails with too many attachments can be flagged for spam, meaning your response may go unnoticed.
Acknowledge the email if you can't fully respond just yet
Sometimes you might be too busy! If you cannot respond right away, you can always send a "Thank you for your email, I'll get back to you shortly" response. Then don't forget to send the proper response.
Stay on the subject or start a new thread
When responding to a message, don't start talking about something else on your mind. Keep within the subject of the message or start a new email thread concerning a different topic.
Check you are responding to the correct email address
Make sure you aren't sending a message to either the wrong address that's spelt incorrectly or the wrong person within the email thread.
Don't always use 'reply all'
Your response may not be relevant to everyone within the email thread. Only reply to the relevant person, otherwise, the rest may get annoyed, and you'll be filing other mailboxes for no reason. Read more about what Reply All email etiquette is and how to use CC in email.
Include other forms of contact
An email isn't always the best response, sometimes picking up the phone or meeting face to face may be better. If this is the case, always include other forms of contact when sending your message.
Get more information about email etiquette tips and tricks.
What To Avoid When Responding to Emails
Of course, there are things you should avoid when trying to follow proper email response rules.
Here are some VERY unnecessary email replies:
Not taking any notice of what they have said.
It would be rude to ignore the points they have made in their initial message. Always take notice of what they have said and respond appropriately. Even if you disagree!
Don't be too blunt if they have misunderstood you.
Sometimes information can get lost in translation, if you have been misunderstood in an original message or further up the email thread, don't be rude or blunt about it. Simply change your approach and explain your points differently.
Don't send them through the thread to find missed attachments.
If someone within the email thread says they have missed a certain document or attachment, just resend it. Don't send them back through the thread, this is annoying and unnecessary.
Read more about bad email examples.
Increase Email Productivity with Clean Email
Clean Email can be useful for everyone when it comes to organising your mail and decluttering your inbox. With a decluttered mailbox your most important mail will always be easy to find, hence you will always remember to respond to important emails within time.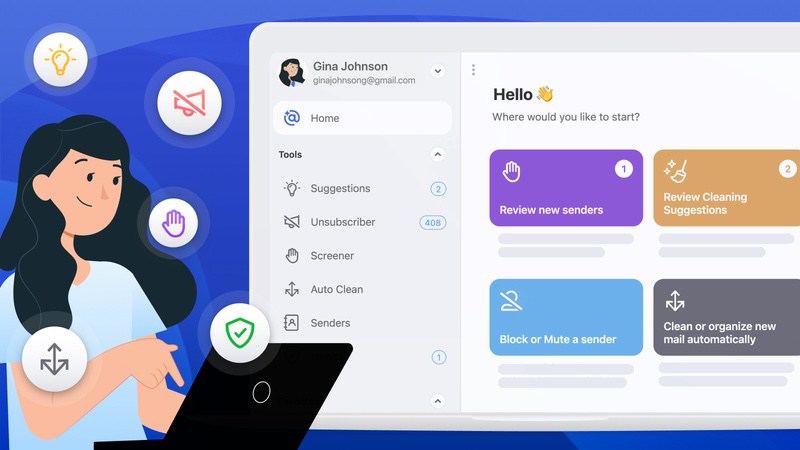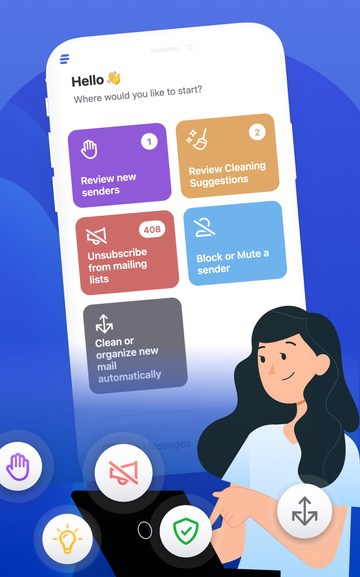 Although Clean Email isn't an email client so you can't respond to emails using it, the app can help you in tons of ways with its handy email management tools.
With Unsubscriber you can get rid of all your unwanted subscriptions that are clogging up your mailbox, causing you to lose or miss important emails.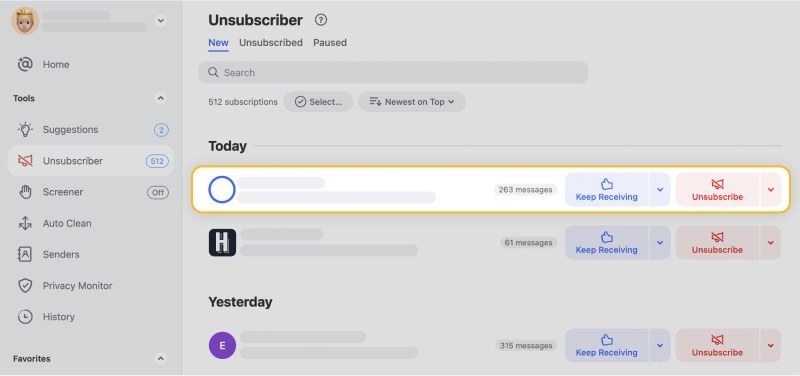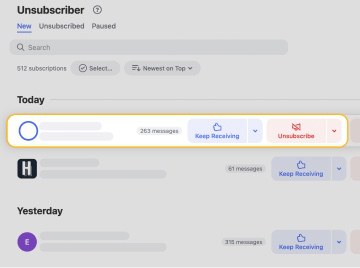 You can either unsubscribe, send newsletters to the Read Later folder, or keep your subscriptions. This works by sending an unsubscribe request on your behalf and automatically moving future emails to Trash even before the sender will unsubscribe you from their mailings.
The Auto Clean feature will help you automate routine email tasks. For example, you can set up rules to automatically clean and organise your mailbox by moving emails to specific folders as soon as they arrive.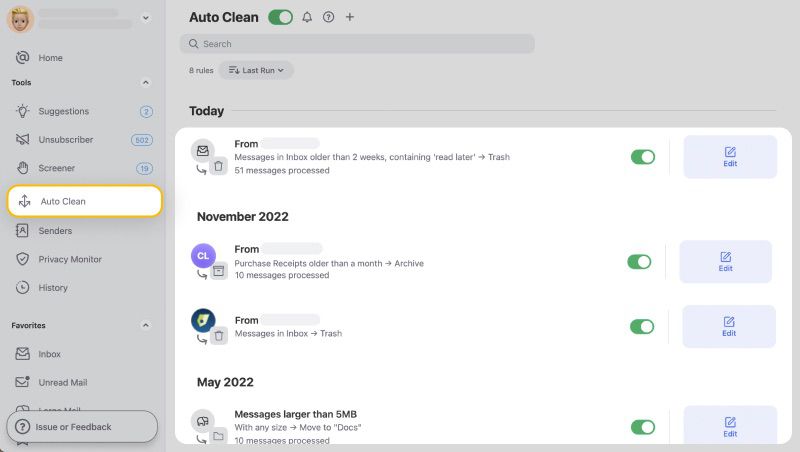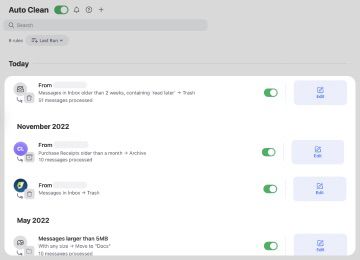 You can modify the existing rules in the Auto Clean dashboard anytime you need. Similarly, you can block emails from all senders within the selected domain and send them to Trash or Archive automatically.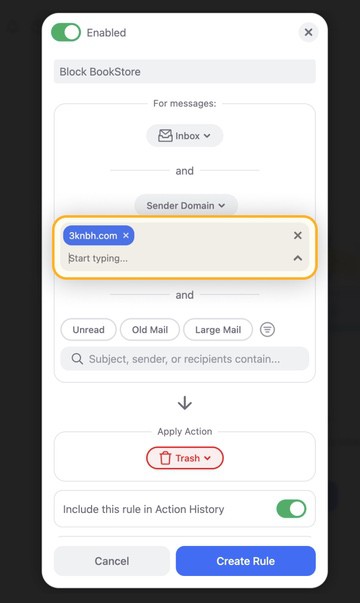 Smart Folders enable you to organise and sort your emails quickly. All similar emails are grouped into their folders (that serve like Gmail labels), making it easier to narrow your search for something specific.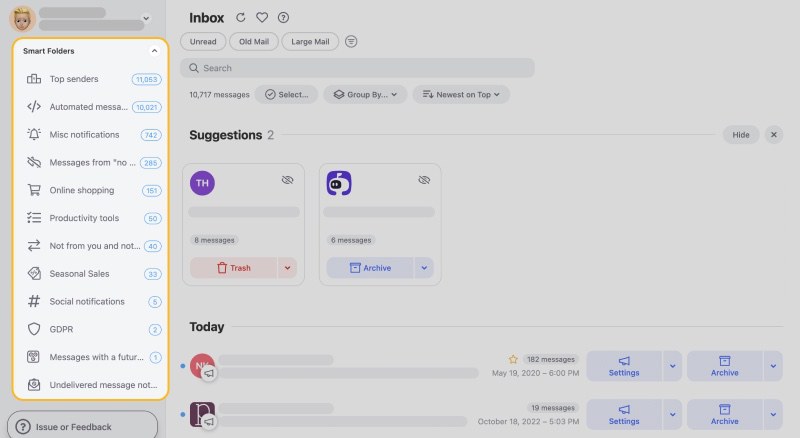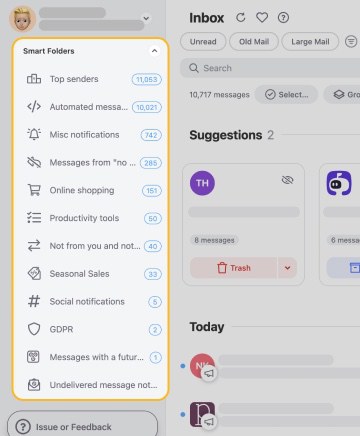 For example, all financial-related emails will be in one folder, and all social media-related emails will be in another. You can then narrow your search further within the folders by sorting by date, sender, size, etc.
💡 Note: We care about your privacy and security, and we will never sell or use your information and data.
The app works with all IMAP-based mail service providers and is available on iOS, Android, Mac, and on the web.
---
Email Reply Etiquette - FAQs
What is the etiquette for replying to an email?
When replying to a message, always use a friendly and professional tone. Try to respond by the end of the day, and always use their name if they give it to you.
How do you respond to a professional email politely?
Make sure your response is easy to read and doesn't contain any abbreviations or humour, sometimes these can be misunderstood and taken as an insult.
Should you reply to emails immediately?
You should always try to respond to emails as soon as you can. Leaving a response for more than 5 days might hinder your potential relationship within your business.
Should I reply just to say thanks?
You can send an email of acknowledgement if you don't have the time to respond fully right now. Be sure to always follow up with your complete reply afterwards.