Why Use Email Templates for Requesting a Meeting
Requesting a meeting via email requires you to craft a message to ask for a meeting with the recipient. You can send this message to one person, or multiple people within a team.
To respond to this letter, the recipient will need to RSVP by either clicking a link or writing a response. Once the meeting request has been confirmed, all parties will know the time and date and location for the meeting.
You should use an email template to schedule a meeting to make sure you follow proper email etiquette rules and don't forget to share any important information. Of course, you can use other forms of communication; however, an email is always a great go-to since you can craft a message with the right words and ensure the right person gets the message.
If you want to know how to schedule a meeting using an email template for a meeting invitation, keep reading!
How to Write an Email to Schedule a Meeting
Include the following criteria when crafting an email template for meeting requests.
1. Start with a clickable subject line
Your recipient needs to open the message first. So, your subject line should be enticing and exciting to do so. If your subject line doesn't give a clue to what's inside or seems boring, you could risk them not opening the message as soon as they should.
With an email meeting invitation, you want the recipient to respond quickly.
Example subject line: 'Schedule meeting with (name or company)'.
2. Introduce yourself professionally
Depending on your relationship with the person, you should craft your introduction professionally and with purpose.
If this is someone you know, you could go down the less formal route, there's no need to introduce who you are since they already know. If it is someone new to the team or from outside the company, be sure to introduce who you are, and what you do.
Keep it short and to the point.
3. State the reason for the meeting
Now is the time to craft the main body of the message. Again, keep this short and to the point but offer enough detail so the reader will want to talk to you.
Explain how you will both benefit from the meeting, and why you'd like to meet with them specifically. Be sure to include a few main points you will be discussing.
If they need to have anything to hand like notes, research, etc., let them know here.
4. Share the details
Now for the details of the meeting.
First, if you are requesting a meeting via email, give the recipient some options for a date and time, and you can discuss availability after this letter.
This allows them to feel as though the choice is in their hands, and well, everyone is busy.
If the meeting will take place online, share the right link for them to click when the time comes. For an in-person meeting state the location of your office, or the desired meeting place.
5. Sign off!
Finally, thank them for their time and express how you're looking forward to meeting with them.
In your email signature give other methods of communication in case email isn't the best route. Before hitting Send, remember you can also schedule an email template to send at a specific time.
Before you dive into writing your letter, here are some bad email examples to check!
Best Email Meeting Request Templates
Here are some great examples of an email template to set up a meeting.
For each of these meeting requests, think about what your relationship with this person is like. Do you already know them? Do you work together in the same team? Are they someone you have never met before?
From here you can cater your introduction accordingly. For the subject line, you can always use: 'Requesting to schedule a meeting.'
The Formal Email
If you haven't met someone yet, or your company leads from a formal and professional view, always go with the formal letter!
Dear [Mr/Mrs Last Name] – Or try to find their full name to avoid misgendering/ writing the wrong martial status.
Introduce yourself here if you need to.
I'm writing this email with the hopes of scheduling a meeting with you to discuss [reason].
If possible, I'd like to arrange the meeting for [state if you want to meet online or in person, the time, date, and place].
Please confirm your availability and preference for [online/time and place].
Kind Regards,
[Sign off with your name]
Learn more about the requirements for business email format and get more email confirmation templates.
The Cold Email
A cold email is written to someone you haven't met. Because of this, you need to cover who you are, why you're emailing, how you can benefit each other, and finally, ask to schedule a meeting.
Dear [Name]
I'm [name] and I work for [company] in the [position]. Here at [company] we [explain what you do and give examples of successes.]
Because of your knowledge and skills as [their position at the company], I would like to chat with you and work together with [main point of meeting].
I'd like to invite you to [online or in-person meeting] to discuss this further. I have these dates available [give options for dates and times].
Let me know your preference.
Kind Regards
[Your name]
If someone hasn't responded to your cold email, use this follow-up email template.
The Informal Email
The informal meeting request is great for someone you already know and work with. These emails can be quick and to the point and leave out any formalities.
You can always informally request a meeting with someone you aren't familiar with, just to give it the personal touch.
Hi [Name]
Can we schedule a meeting to discuss [project you are working on]? I know you're good at [something they can help you with], and it would be great to get your input.
We can meet online or in the office, you choose.
Here's my availability, let me know when you are free.
Thanks!
[Your Name]
If someone is new to the team, you can also use this welcome email template to greet them.
Clear Out Your Mailbox with Clean Email
Though the Clean Email app cannot help you with creating email templates to request a meeting, as it is not an email client, it can bring your email productivity to the next level.
With this app you can completely declutter and organise your emails by creating automated rules, unsubscribing from unwanted newsletters, deleting old emails, and moving important messages into their own folders.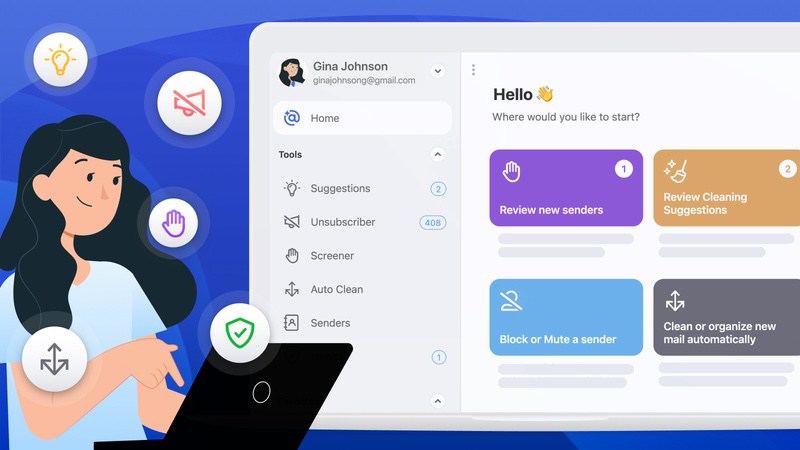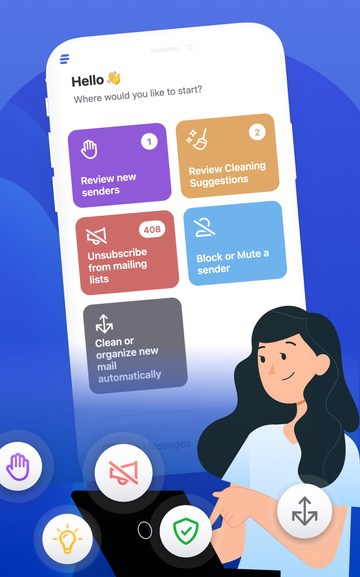 Once you have sorted all your mail, you'll notice email anxiety slip away and you'll have more time to focus on the important tasks. So, here are a few features you'll love to use within the Clean Email application.
With the Auto Clean feature, you can create automated rules to perform a range of actions without you having to manually do anything every day.
For example, you can automate emails to land straight in your Read Later folder if you don't want them to clog up your main inbox, or even send emails from certain senders directly to Trash.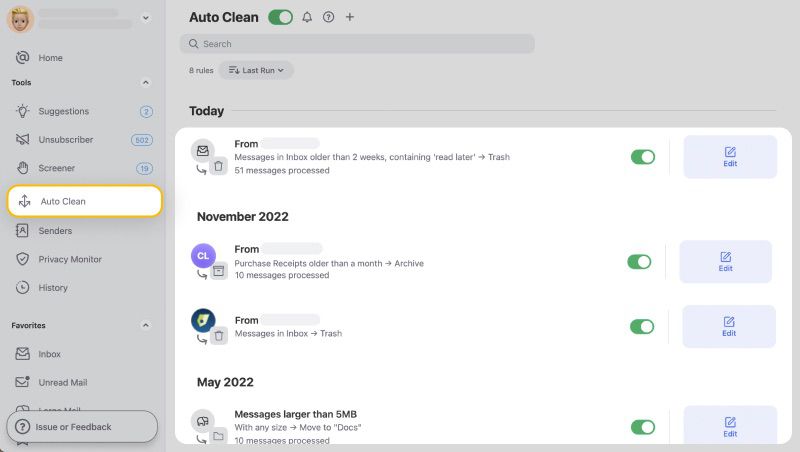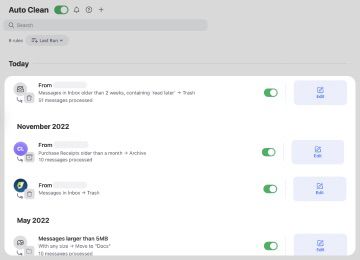 When setting up an automated rule, select the message you'd like to filter, click Create Rule at the action bar on the bottom, and fill out the criteria. For example, here is how to create a rule to send certain emails to Archive automatically when they hit your Inbox.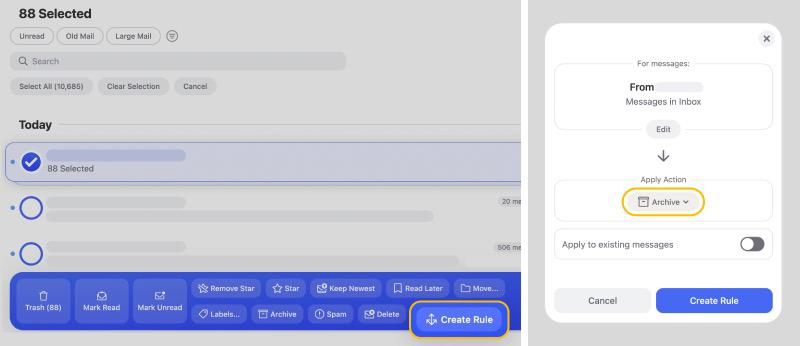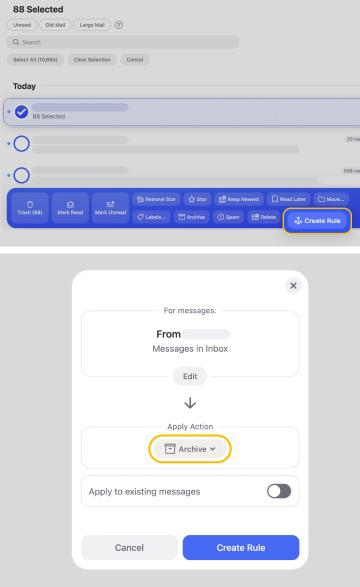 The Unsubscriber feature allows you to remove any unwanted email subscriptions or recurring emails you have. You can view all subscriptions in one place and choose an action to be performed for each of them.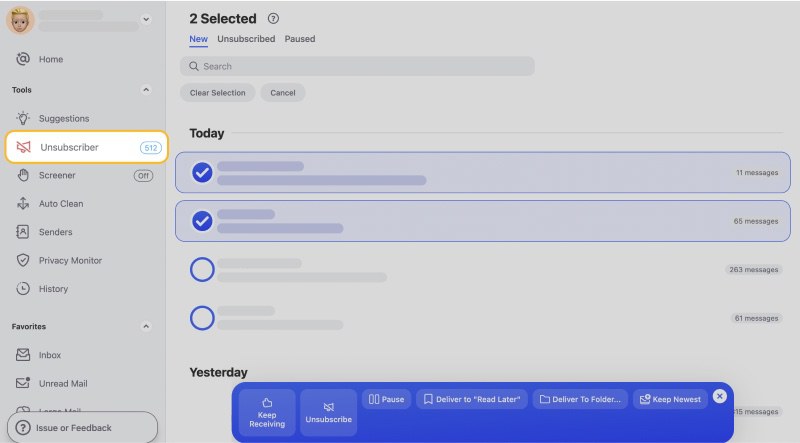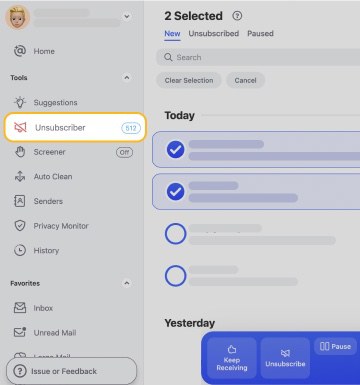 Send some newsletters to your Read Later folder, pause or keep receiving them, keep only the newest message, and more. If you choose to Unsubscribe, the app will send the unsubscribe requests and complete the unsubscribe forms to opt you out.
The Smart Folders feature automatically organise your emails into easy-to-view and manage folders. From here you can choose an action to perform on your emails, or simply find your emails a lot easier.
For example, all shopping-related emails will be in one folder, and all finance-related emails will be in another. Within each folder, you can further filter your results to help locate a missing message.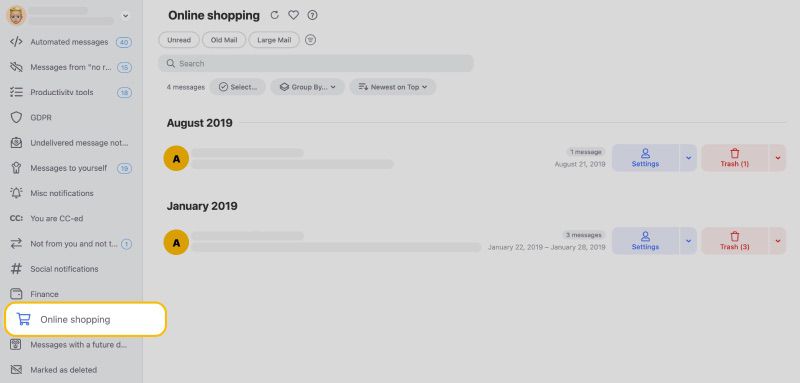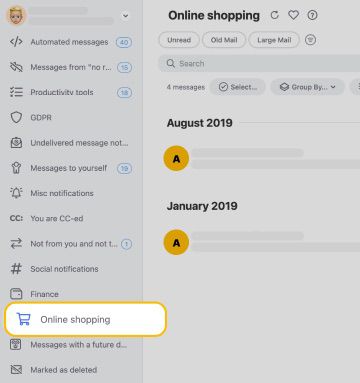 💡 Note: Clean Email cares about your privacy and security. Your personal information is never shared with any third parties.
---
Email Template to Schedule a Meeting - FAQs
How do you write an email for a scheduled meeting?
Be sure to introduce yourself and what you do. Discuss how you can benefit each other and why you would like to chat with them, then choose a time and place to have the meeting.
How do you politely ask for a meeting via email?
Always give the recipient a couple of options for the time and place. Don't be too demanding since they can always decline the request if they want.
Can you schedule a meeting from an email in Outlook?
Yes. From the Calendar folder within Outlook, select New Appointment, enter the details and hit Save.