What Are Email Templates and Why Do I Need Them?
An email template is a pre-defined layout that already includes text and images needed to send the message. These pre-formatted messages are often stored in a dedicated folder inside your inbox so you can edit or use them at any time.
Most people create email templates to boost productivity and save time. They can also help you maintain a consistent look across all of your messages, which is important if you are using business email templates. Pre-created messages can also help you avoid situations where you don't know what to say since it's already right there, ready for you to send out.
Best Email Templates For Business
Most working professionals use business email templates for common messages they send. These messages can be for internal purposes (meaning they are sent between two employees) or external use (meaning they go out to clients or other business connections).
For example, you may need a welcome email template to send for anyone new to your company, organization, or community. Welcome messages make people feel like they matter, and they can be a great way to build lasting connections.
Similarly, you may need a follow up email template for a variety of purposes. These messages work well for anyone job hunting to send after interviews, or anyone in a managerial role who may need to follow up with staff members for various reasons.
Also, a solid canned response that answers common customer questions can help you save time as you respond to a large number of inbound messages each day. These messages can include links or instruction lists, and you can even set up multiple canned responses for different questions you frequently receive.
Of course, anyone who works should have a standard out-of-office email template or other email response templates ready to go. These messages are handy for vacations, but they are sometimes necessary for unexpected family emergencies or other last-minute conflicts that may cause you to be away from your desk for any amount of time.
These are just some examples of formal email template ideas you may want to create and save in your inbox. For more suggestions, check out our entire lineup of professional email templates so you can find an email templates example that meets your needs.
How To Create An Email Template
Most mailbox clients know that people create email templates to save time and work more efficiently. Although you'd think learning how to make an email template is complicated, the process is actually relatively simple.
For example, you can actually save email templates in Outlook by simply starting a new message, then saving it as an Outlook Template. In Outlook web, you do this by selecting More → My Templates → + Template.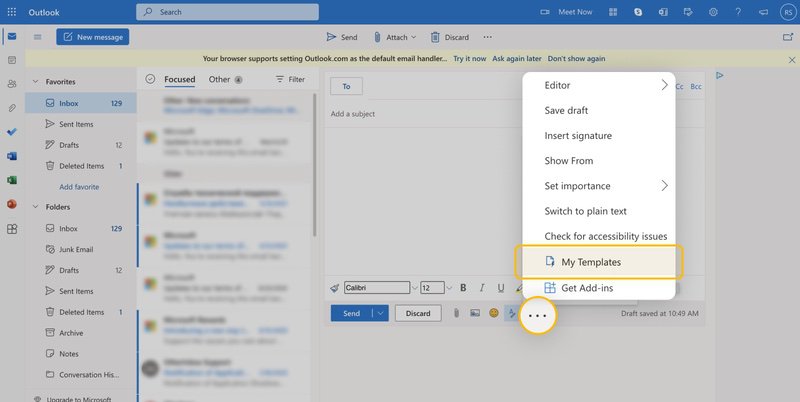 In the Outlook desktop client, you simply choose Save As → Outlook template. Then you can simply go into your templates folder to recall the Outlook templates you've created anytime.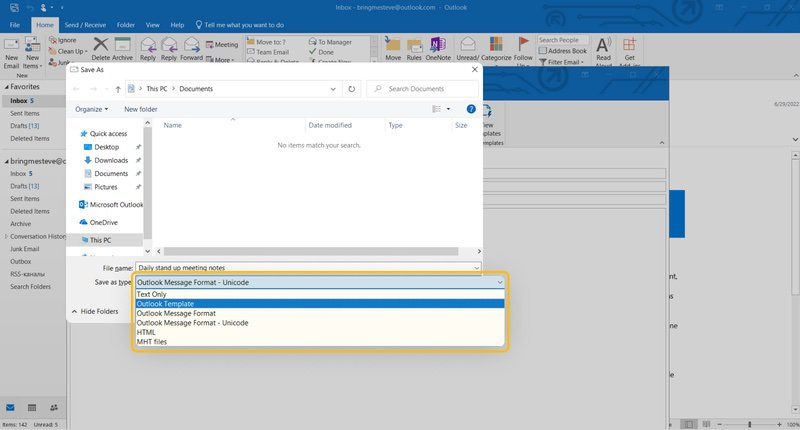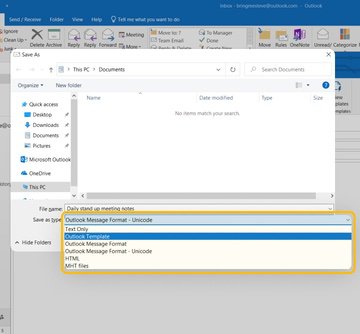 Gmail templates work in a similar way. You compose a new message, then select Templates → Save Draft As Template → Save As New Template. Although you can't access Gmail email templates from the mobile app, you can pull them up on the web from anywhere, even a smartphone.
A lot of people also ask how to make templates in Yahoo. Unfortunately, Yahoo doesn't offer a feature in a dedicated folder. However, you can improvise a bit to create your own Templates folder of saved Yahoo email templates. Then you can access the template you want and copy + paste it into a new message when you want to use it.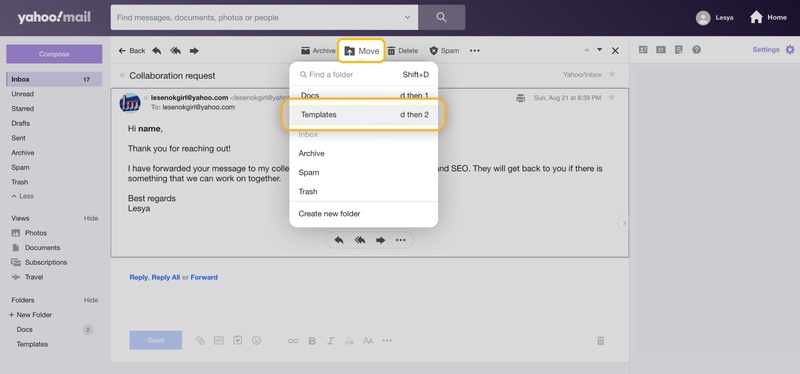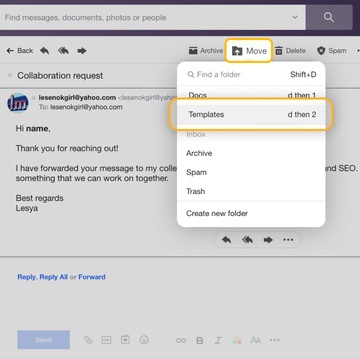 What Should a Great Email Template Example Contain?
Regardless of which mailbox provider you use, the content of great email templates remains the same. You should always consider the information the recipient of your message needs, and format a template that delivers that information well but without wasting their time.
So, when you create email templates, be sure to include each of the following:
A clear subject line that clues the recipient in so they open the message
A warm, friendly greeting
Simple sentences and short paragraphs for easy readability
Easy to identify placeholders for personalization so you can insert information and send quickly (parenthesis or brackets, red text, etc)
A great mail signature with all of your contact information
Just remember, the best templates are simple both for you to use and for the recipient to read.
Keep Your Inbox Organized With Clean Email
Creating email templates for business or personal use will help you reduce the amount of time you spend in your inbox each day. However, it isn't going to make all of the other messages you have to deal with disappear. You still need a solid solution, like Clean Email, to help you manage your mailbox.
Clean Email isn't a mailbox client, so it can't help you write emails or create templates. However, it is an inbox management tool that can help you clean up old messages, make your inbox clean and organized, unsubscribe from unnecessary subscriptions, automate routine mailbox management tasks, and much more.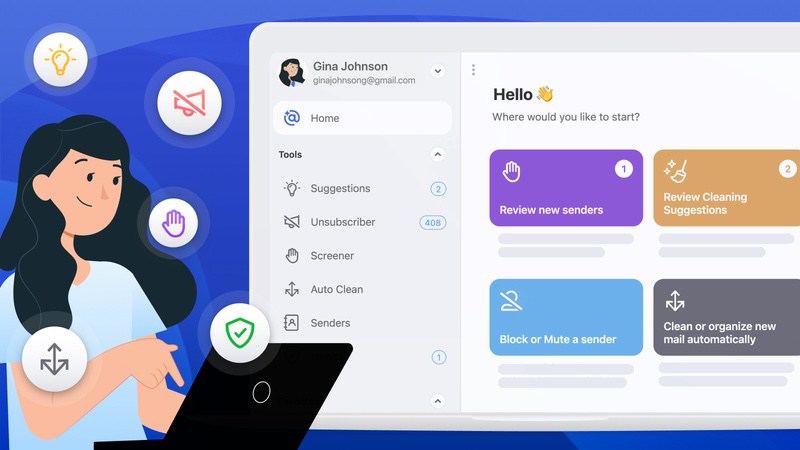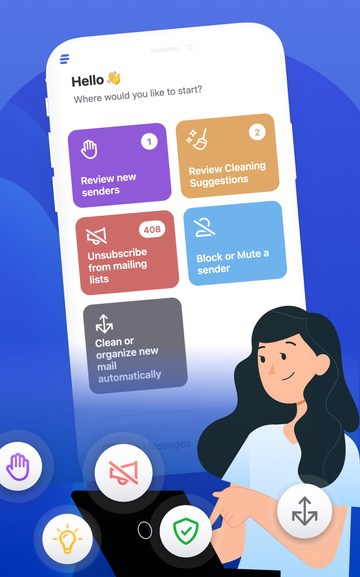 For example, the Unsubscriber tool helps you get off mailing lists you don't wish to be on. You can also use the Block feature to stop messages from entire domains, meaning that even messages from different addresses within that domain won't clutter your inbox anymore.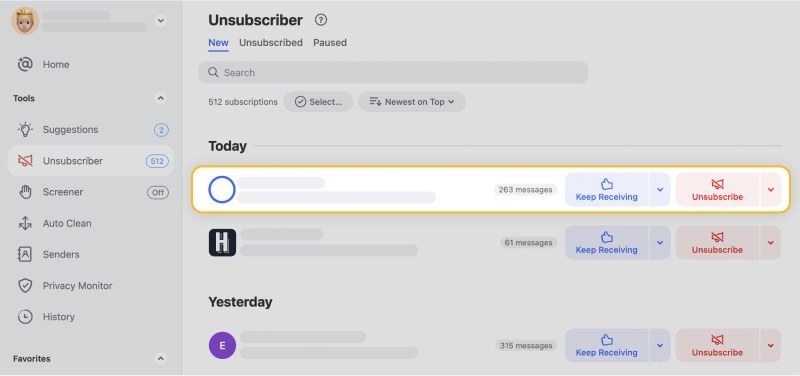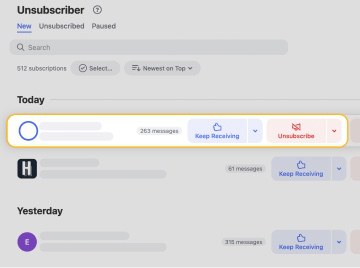 Other features, like Smart Folders and Favorites, let you quickly locate important messages or entire groups of messages that share certain characteristics. This means less scrolling for you and less time wasted on messages you didn't need to read at that time.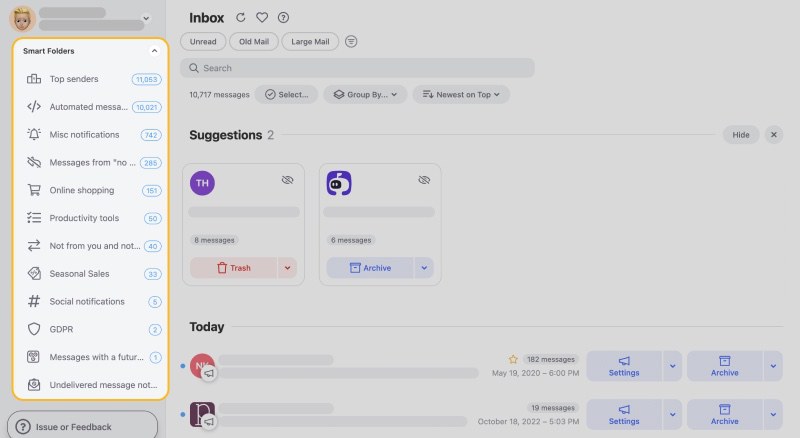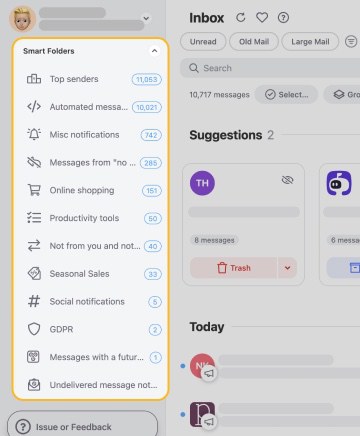 Most importantly, the Auto Clean feature helps save you even more time on your daily mailbox management tasks by automating them. For example, you can program Auto Clean to delete messages based on the criteria you specify, migrate messages into specific folders, or even flag certain emails as spam automatically as soon as they hit your inbox. These rules operate as "set it and forget it" automations, and no further action is required from you once you take the steps to program Auto Clean tasks.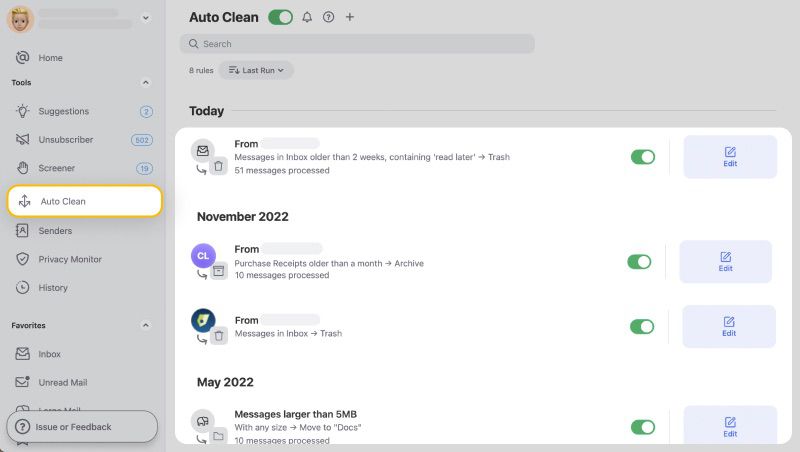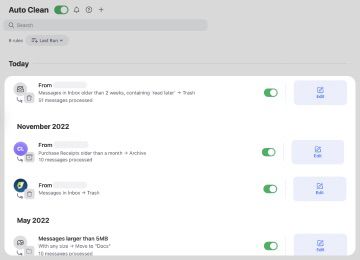 The app works with all IMAP-based providers, including Gmail, iCloud, Outlook, Yahoo, AOL, and more. Also, our privacy policy and strict security measures ensure that all of your personal information stays safe.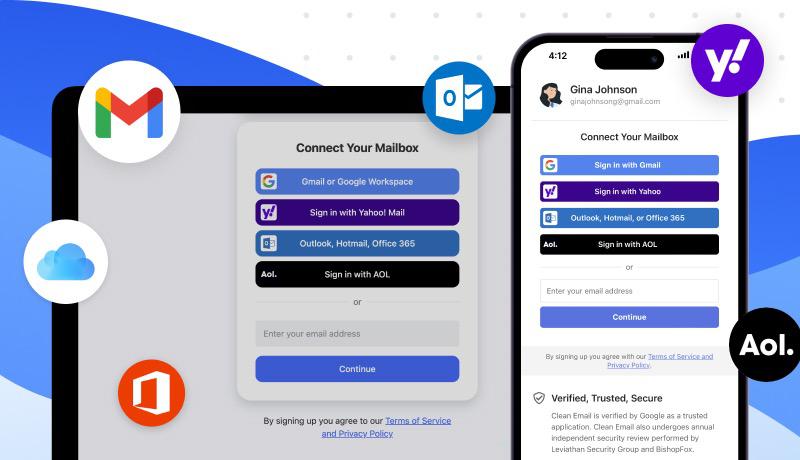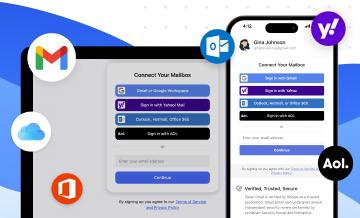 ---
Email Template - FAQs
Why you should use email templates?
Using templates helps save you time, increases productivity, and ensures that messages look uniform.
What are the types of email templates?
There are many different kinds of templates, but they can usually be separated into text and professional categories.
What can an email template contain?
When you create email templates, you can include text, images, and even links.
How do I use an email template?
You can use them in many ways. Business email templates let you save time with work messages, while personal templates ensure that common messages are uniform and streamlined.