When To Use Out of Office In Gmail
It's a good idea to set up out-of-office (OOO) when you're going to be away from work and cannot respond to emails for some time.
It also shows you are using professional email etiquette rules by letting people know you're away and when to expect a response upon your return.
For example, you might be going on holiday, having surgery, or out of the office because you are sick. The fine details don't matter to those who are trying to contact you, it's just important to let them know you will not respond until you are back.
Gmail has something called 'Vacation Responder.' This is what you use to set out of office in Gmail. You can set up Gmail vacation responder on the desktop and the mobile app. Keep on reading to learn how.
How Gmail Vacation Responder Works
Out of office in Gmail (Vacation Responder) allows you to create a message to send whilst you are on vacation. However, you can create an OOO message for any reason.
A vacation message on Gmail works by sending an automated response to anyone who sends you an email during this time.
Gmail will send one vacation response, and another one four days after if the sender tries to contact you again.
If you edit your response, Gmail will send that again too.
You can manually end your out-of-office period, or it will finish itself by midnight on the date set.
Messages that automatically end up in your spam or trash folder will not be sent a vacation response.
You can choose to send your message to just your contacts, or to anyone who messages you.
If your absence isn't particularly important but you'd like others to know you're away, just send this message to your contacts.
If your absence is important, create a helpful vacation response, and keep the details of your time away minimal.
How to Set Up Out of Office in Gmail
It's super easy to set up out of office in Gmail, you can do this on either the desktop or mobile version of the app. Take a look at these Gmail templates and business email format tips to help craft your response.
Follow these steps to set OOO in Gmail on the desktop or mobile.
Desktop
Here is how to set out of office in Gmail using the desktop app:
Log in to the Gmail desktop app.
Click the gear icon to open Settings → See all settings.

Scroll down until you see Vacation Responder.
Click the circle to turn it on.

Now choose the first day and the last day of being OOO using the boxes and drop-down calendar.
Type your vacation message into the text box.
You can choose to only send to Contacts (if you don't want others to know why you are away, keep your privacy!)
Click Save Changes.
Mobile
Here's how to set up out-of-office in the Gmail mobile app:
Open the Gmail app on your mobile.
Tap the three lines at the top to open the menu.
Tap Settings.
Scroll down to the Out of Office AutoReply.
Now tap the toggle to turn the Out of Office AutoReply on.

Set the start and finish date.
Type in your OOO message.
Choose to only send to contacts or not (keep your information private, not everyone needs to know you are out of the office).
Click Save.
💡 Note: Within your vacation response include whom the sender should contact instead if the message is urgent. This ensures business doesn't slow down, customers are not upset, and work should continue smoothly once you get back!
Learn more about canned responses and how to set up an automatic reply in Outlook.
Manage Your Cluttered Mailbox With Clean Email
Clean Email is not an email client, so you cannot create OOO templates or send emails within the application.
However, it does provide you with tons of helpful tools and features to help optimise your mail, eliminating any email stress and boosting productivity.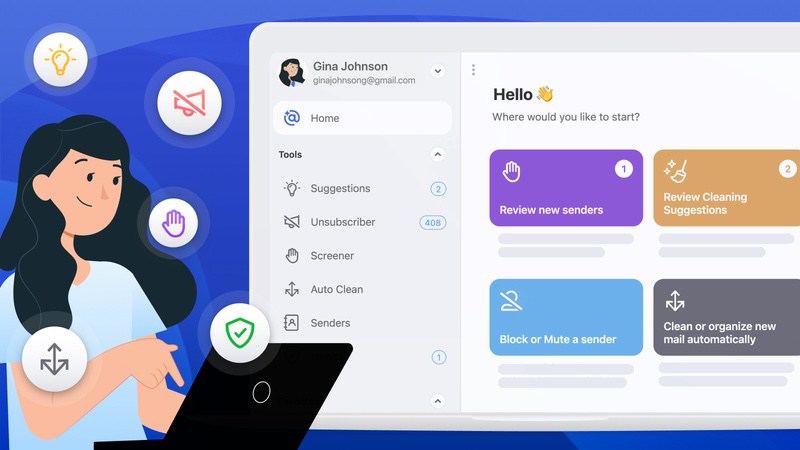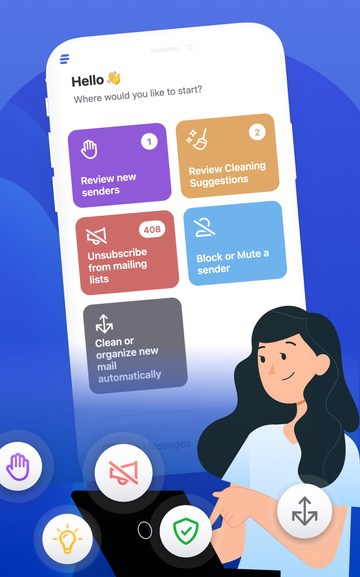 These tools help remove unwanted newsletters, automate routine tasks, and even move emails into designated folders.
Here are some of our best features:
Auto Clean allows you to create automated rules for specific mail. This eliminates the need for any manual work, and your mailbox will be continuously cleaned for you.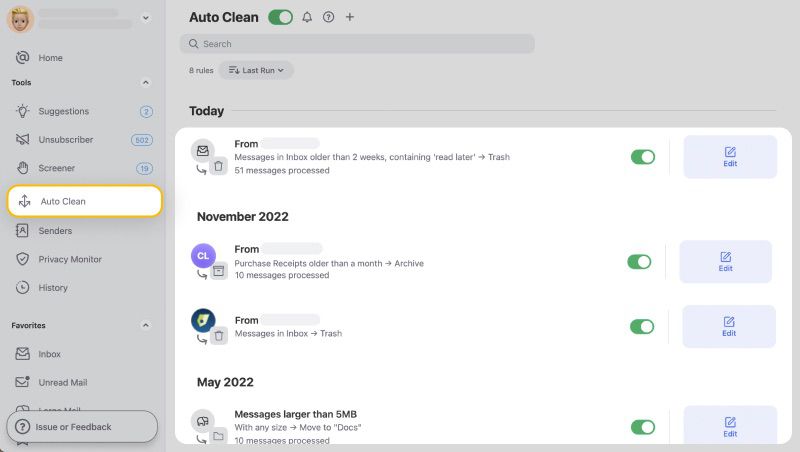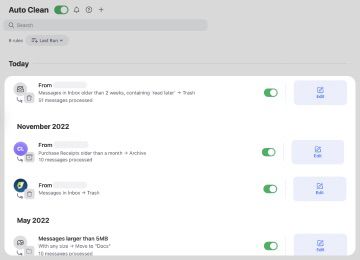 Once you have a clean and organised mailbox by using Auto Clean, you will have more time to perform important emailing tasks, like following up on that email you forgot about!
First, you need to specify what needs to be cleaned. When completing the criteria, you can choose a folder, a sender, and unread messages so that when a new message lands in your inbox, it can be cleaned right away.
Next, you need to name the rule and choose a cleaning action. There are lots of options, from moving mail straight to trash or a selected folder to marking messages as read.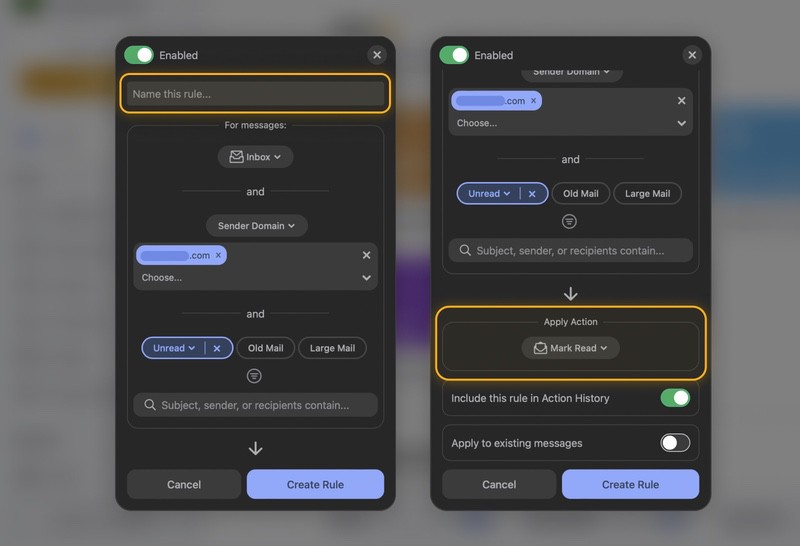 Click Auto Clean in the navigation sidebar to see the rules you have created. Here you can edit or remove any rules.
Sender Settings allows you to automatically clean messages from certain senders. You can choose from different options like:
Deliver To: This moves messages to folders like Read Later.
Block: Stop this sender from emailing you.
Mute: You won't get a notification from this sender.
Trash After: You can choose a time frame to remove messages once they reach a certain age.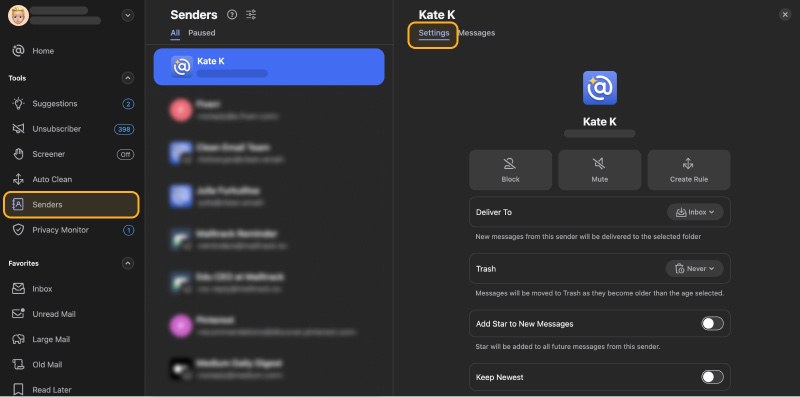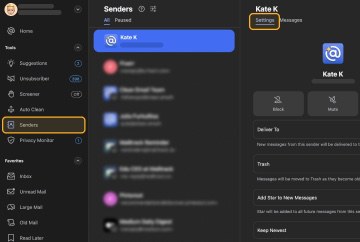 Now, when that person sends you a message, it will automatically be moved to the location you selected.
The Cleaning Suggestions feature provides you with recommendations on what to clean in your mailbox. It decides what needs cleaning based on two factors.
Emails you have previously cleaned.
Emails that are most cleaned by others.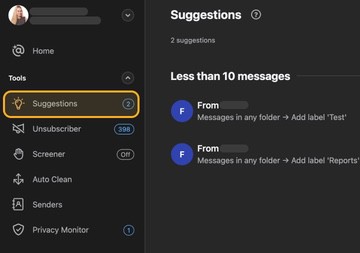 From here you can choose the action to apply to your mail and create a tidier mailbox instantly.
Remove your unwanted newsletters with Unsubscriber! You can choose from a range of options when sorting your mail with Unsubscriber. For example:
Deliver to 'Read Later': Sends future messages from the selected newsletters to the Read Later folder.
Unsubscribe: Sends an unsubscribe request on your behalf.
Keep Newest: Keeps only the newest message from the chosen newsletters, and more actions.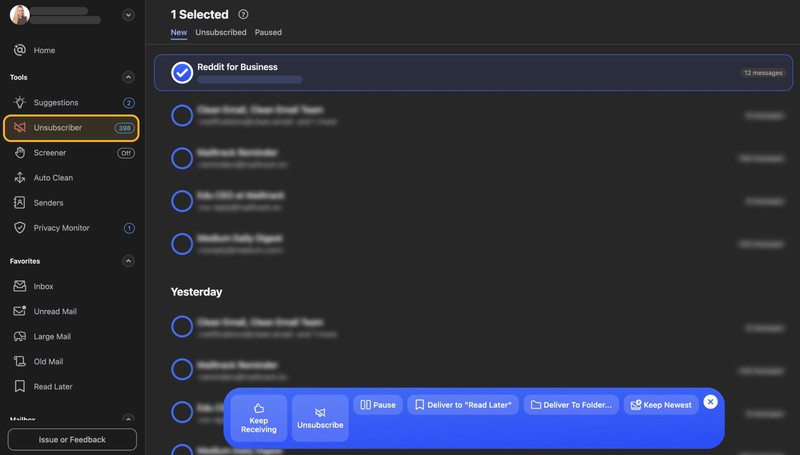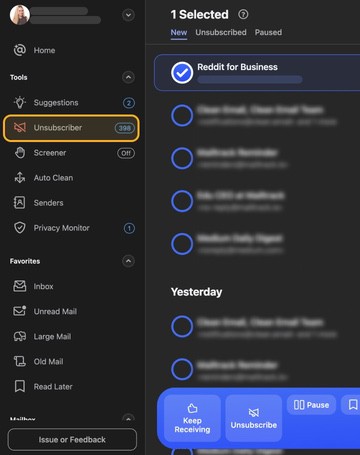 Once you have sorted your subscriptions, your mailbox will become less cluttered, making space and time for important emails you don't want to miss.
💡 Note: We care about your security and privacy, therefore we will never use, sell, or share your data.
You can download and use Clean Email on iOS, Android, Mac, and the web.
---
Out of office in Gmail - FAQs
How do I turn on out-of-office in Gmail?
To turn on out of office in Gmail you need to open Settings. Scroll to find Out of Office Auto-Reply and fill in the criteria. Now your message will be automatically sent until the end date.
How do I set an out-of-office message in the Gmail app?
To set an out-of-office message in the Gmail app you need to head into Settings and locate Vacation Responder. Here you can select dates and type in your OOO message.
Why is my Gmail auto-reply not working?
If your auto-reply isn't working, go back and check the criteria you filled out. It's a good idea to test your OOO message first before relying on it to work whilst you are away.