What Is a Professional Email Etiquette?
Professional email etiquette is when you follow certain rules and regulations for sending an email properly, by being polite, friendly, and always professional.
Emails are forever, once they have been sent, they are permanent documentation of who you are and what you do. So, if you're a professional in real life, be one via email too.
When using proper business email etiquette, you will notice an improvement in your business or personal ventures. Luckily, this article is here to help you understand professional emailing etiquette dos and don'ts.
The Dos of Business Email Etiquette
First, here are the right things to do when following professional email etiquette rules in the office and at home.
Reel the recipient in with a subject line they'll want to click on. If you use a short and irrelevant subject line it can seem like spam, and they'll probably send it straight to the trash.
Depending on your relationship with the person, create a greeting that fits the message. For example, if you don't know this person, be sure to use a formal greeting, use their full name and avoid misgendering someone, or using the wrong marital status.
Introduce yourself briefly and explain what you do and why you are emailing them. Again, if you know the person, you won't need to always add an introduction on who you are, but an intro into the purpose of the message.
Learn more about how to start an email professionally.
Always check any attachments you add to a message before sending it off. Make sure you don't send the wrong thing or forget to send the attachment you mentioned in the message.
A message doesn't need to be long. We don't have time to read long-winded emails about your entire life story. So, keep it short and to the point to avoid your reader getting bored and not making it to the end.
Always come across as calm and polite in an email, if you talk with urgency and are unfriendly, you could risk the recipient not replying to you.
It's a good rule of thumb to respond to emails within 24 hours. It shouldn't take you much longer.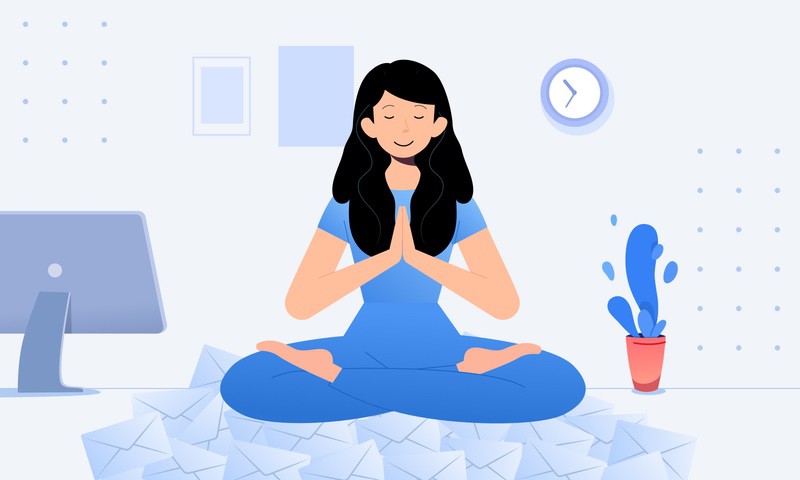 If you cannot respond to a message right away, set up an out-of-office email, or send a quick reply stating when you can address the email further.
Always protect your and their privacy
Never include any personal details or information that could cause you or the recipient any harm. For example, don't send login details, bank details, or attachments of anything you don't want anyone else to see.
Before sending a message always proofread what you have written to ensure you've got your point across, you've spelt everything correctly, and the message flows nicely.
The Don'ts of Email Etiquette for Business
Don't make jokes or use sarcasm
Jokes and sarcasm aren't always received well, especially if the recipient doesn't know you personally, or what you are like. Avoid using any humour and keep the message professional.
Keep the language you use in emails simple and easy to understand. You can use a well-known big word now and then, but made-up words can be misunderstood, or just seem slightly silly.
Don't always reply to all
Not everyone needs to read your response. It just clogs up everyone's mailbox and it's quite annoying.
When using CC and BCC, be sure to not include anyone who shouldn't see the letter. Follow these reply all etiquette rules for more details.
Emojis aren't the most professional addition to your emails, so just leave them out. They're more appropriate if you are sending a message to someone you know or texting with your friend.
Don't slip up by using the wrong punctuation. Always proofread your emails before hitting send to check everything is correct. If in doubt, just don't use too much punctuation, and keep exclamation marks and commas to a minimum unless needed.
Learn more about how to write in a business email format.
A negative email never reads well. It's likely the recipient may not want to engage in a conversation with you, leaving your message in the trash folder.
Always talk with a cup half full and talk about the benefits and positives of your message or question.
Don't forget to finish the letter politely
Thank the recipient for their time and delete the 'sent from iPhone' message at the bottom and end your emails properly.
Use your full name, your company name and role, and maybe even another form of contact just in case. Learn more about how to end an email professionally from our Blog.
Declutter Your Mailbox With Clean Email
Since Clean Email isn't an email client, it cannot help with physically writing emails, but it can help with creating an organised mailbox to enhance productivity, and never miss an important message again.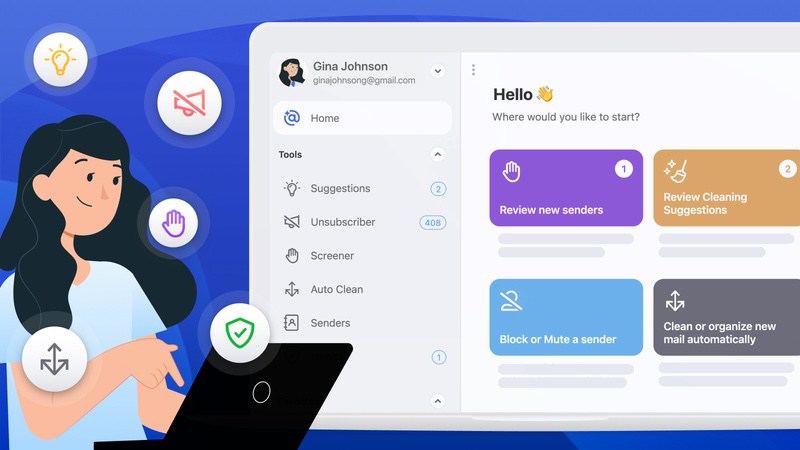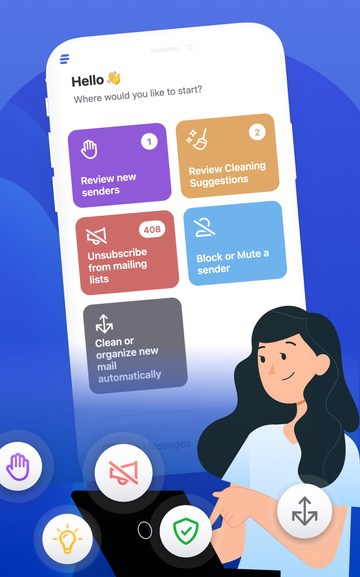 The app offers many great features so you can create an emailing experience you enjoy and look forward to.
Emailing doesn't have to be a chore, so let Clean Email do most of the work for you. You can create automated rules, send old emails to the trash, unsubscribe from unwanted mailing lists and so much more!
The app's Unsubscriber feature allows you to easily remove your email address from unwanted mailing lists and newsletters. You can preview all your messages to help you decide on what action to take. You can also group subscriptions by the same sender to bulk-apply actions.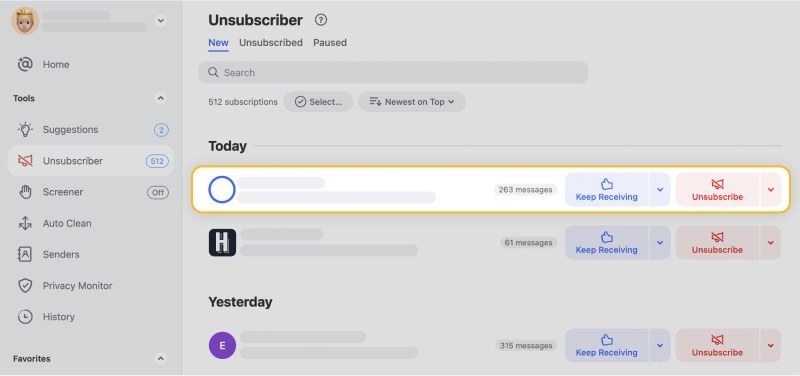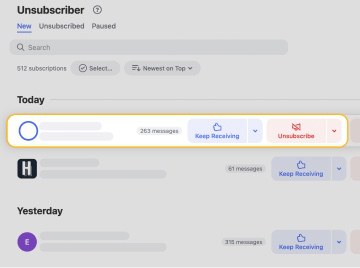 Send emails to trash, archive, read later or choose to keep your subscriptions. It's all up to you. By sending your subscriptions to their own folder you can declutter your main inbox to never miss an important message.
Fed up with manually organising your mail every time you open your mailbox? With the Auto Clean feature, you can create automated rules to do the work for you. So, when a letter lands in your inbox under the criteria you have selected, the letter will automatically be sorted and moved.
You can choose to sort emails based on different options, for example, you can create a rule to move all emails from a sender to the trash, or automatically clean emails older than a certain date.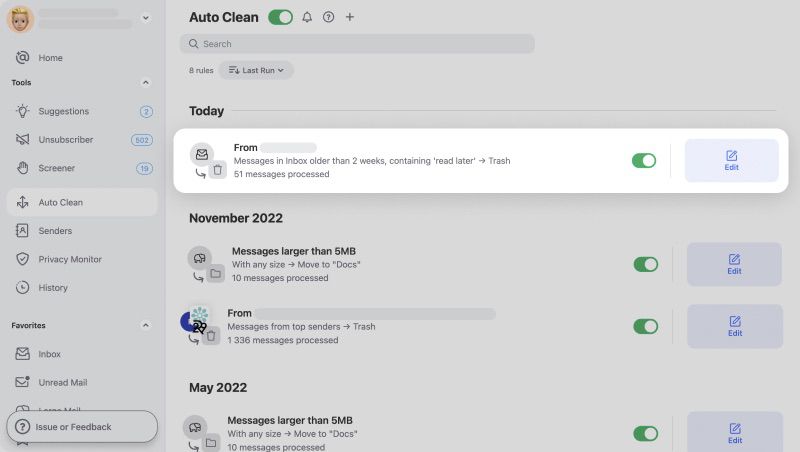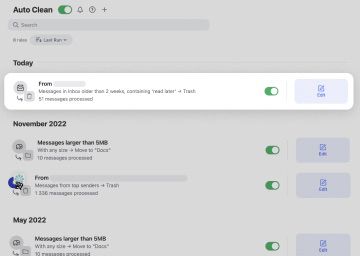 To create a rule, click the Auto Clean icon in the left-side action bar, or select a message and go from there.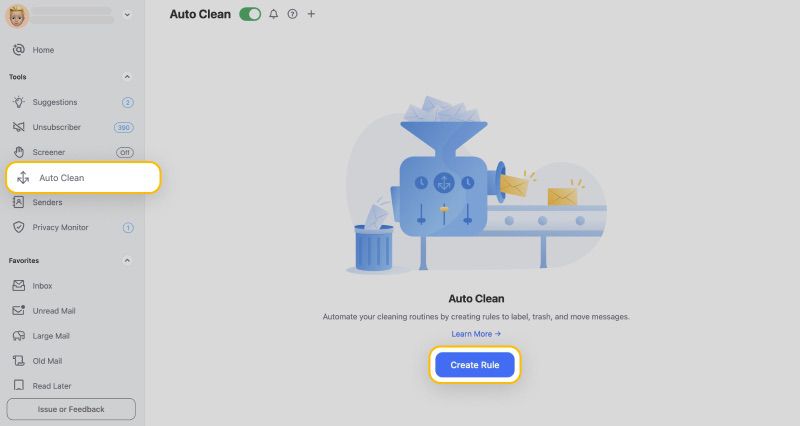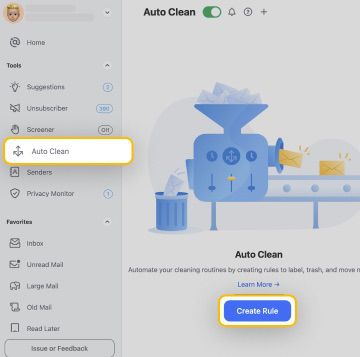 The app's Screener can help you stop spam messages from landing and staying in your inbox. When this feature is enabled, emails from first-time senders go to quarantine and you can check if they're good enough to be directed to your inbox. You can go through and choose to allow emails from this sender or block them.
💡 Note: Clean Email cares about your security and privacy, that's why we have never shared your information with anyone, and our team can never access your accounts.
Interested in getting more tips and tricks? Here are some professional email templates to take a look at if you're wondering how to write a professional email.
---
Professional Email Etiquette - FAQs
What is professional email etiquette?
Professional email etiquette rules make sure you're giving your company and business a good name. You will have more success with your emails by using a professional tone and being aware of your emailing habits.
What are some basic rules for professional email etiquette?
Some basic rules to follow for email etiquette are to; don't reply to all if you don't need to, always check your emails before sending, never use humour or jokes as they can be misunderstood, and always sign off your emails using a friendly tone.
What should be avoided in a professional email?
Avoid using tricky words, made-up words, and negativity. All of these will not be received well. Stick with a simple concise message with a friendly tone of voice.
What is an example of proper etiquette in an email?
Proper email etiquette examples are addressing the recipient using their name ensuring you are not misgendering them or using the wrong marital status. The rest of your message should be concise, positive and have meaning.