What Are Yahoo Email Templates and Why To Use Them?
Many of us encounter emails that involve similar processes or responses. This is exactly why email templates exist — they are pre-formatted messages that we can quickly access and use to save time with our digital correspondence.
We can use email templates for everything from answering frequently asked questions about products we sell to an Out-of-office email template you use every time you take a vacation. In fact, you can also create a more generalized Yahoo email template that includes links to items you commonly share or placeholders for data you collect.
Regardless of their exact purpose, a professional email template helps you save time since you aren't reinventing the wheel every time you send a message to someone. They also help keep your message formatting consistent and visually appealing, which can be important in any sort of professional setting.
How To Create a Template Email in Yahoo
If you've spent any amount of time using Yahoo Mail, then you know it offers lots of great settings and features. You can use many of these features to customize Yahoo to meet your needs. However, learning how to create an email template in Yahoo Mail is very different than learning how to create email templates in Outlook.
💡 Note: Unfortunately, Yahoo doesn't offer traditional email templates in the way Outlook and Gmail do. Instead, you have to improvise a bit to get the same result.
However, you can follow these steps to learn how to set up email template in Yahoo Mail.
How to make Yahoo email template through the web:
Open Yahoo Mail.
On the left side panel, scroll down and select +New Folder.

Name the folder Templates and press Enter. (We will save the templates you create here later.)
Now, press Compose at the top left.
Create the email template. You can add text, make items you'd need to replace (like names, dates, etc) easy to distinguish. We recommend bolding them or making them a different color (like red).
Once you finish creating the template, send the message to yourself.
Open this message as it arrives in your inbox.
Select Move in the top toolbar and choose Templates. This message is in the Templates folder now.
To make Yahoo email templates on mobile:
Open the Yahoo Mail app on your device.
Tap where it says Inbox at the bottom left to open the list of folders.
Scroll down to the bottom and tap Create new folder.

Name the folder Templates and press OK.
Now, tap the pencil at the top right to compose a new message.
Create the email template you'd like.
Once you finish creating the template, send this message to yourself.
Open the message as it arrives in your inbox.
Select Move in the bottom toolbar and choose the Templates folder. Now, you can use this message as a template.
How To Use Email Template In Yahoo Mail
Now that you know how to create an email template in Yahoo Mail, you'll need to learn how to use the Yahoo email template you created. As you can imagine, this process is a bit different than using email templates in Gmail since Yahoo doesn't give you a way to save and access templates. However, you can easily recall any templates you created and saved as explained above, then use them as often as you'd like.
To use the email template you created on the web or mobile, simply:
Open Yahoo and open the Templates folder.
Open the template message you'd like to use.
Copy the text in the body of the message.

💡 Note: You can't just use the message in the templates folder since it's one you sent to yourself.

Navigate back to the inbox and press Compose to start a new message.
Paste the text from the template into the body of the message.
Make any changes you'd like to the text, then add a subject line and address(es).
Press Send when you're done.
How To Delete a Yahoo Email Template
Since the Yahoo email templates you created is simply a message saved in a dedicated folder, it's incredibly easy to delete a Yahoo email template you no longer need. Essentially, you will delete the template just like you would delete a message you no longer want in your mailbox.
To do this:
Open Yahoo Mail and select the Templates folder you created to store your templates.
Select any message(s) you want to delete by checking the box on the left of the sender's name (web) or clicking the circular logo to the left of the message info (mobile).
Press Delete to delete the messages. (Delete is located in the toolbar that appears at the top of your inbox on Yahoo Mail web or the bottom of the app in the Yahoo Mail mobile app).
Master Yahoo Mail Management With Clean Email
As you have gathered, sometimes Yahoo Mail doesn't offer the most user-friendly options in terms of inbox management and efficiency. Luckily, Clean Email is here to help you organize messages, clear away clutter, and make mailbox management simpler than ever regardless of whether you've learned how to use Yahoo or not.
Clean Email isn't an email client, so it cannot help you create an email template. However, it is a feature-filled mailbox management tool that works with most major mail providers that use IMAP, including AOL, Gmail, Yahoo, iCloud, Outlook, and more.
For example, the app offers several tools that can help you avoid spam messages so you spend less time sifting through unnecessary messages. Unsubscriber prevents promotional emails and newsletter messages from cluttering your mailbox.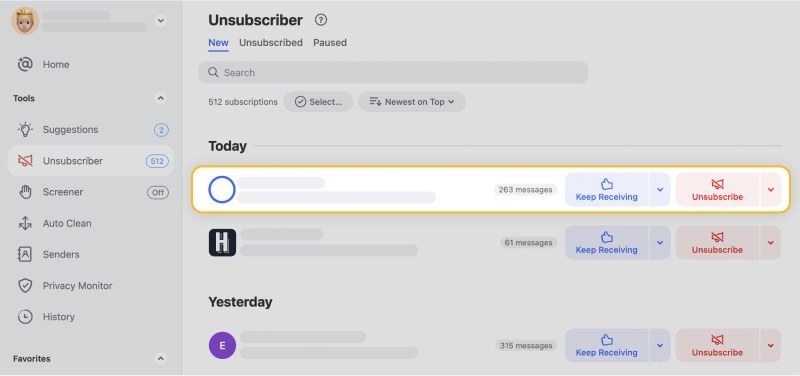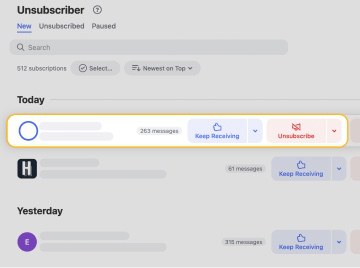 The tool does this by breaking down messages based on the domains who send them, then allowing you to select whether you want to unsubscribe, move to a dedicated Read Later folder, or pause subscription-based messages.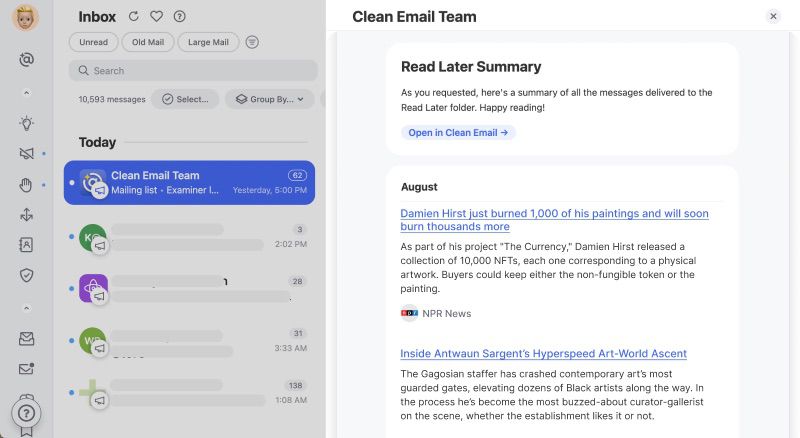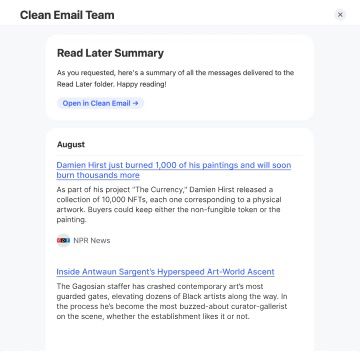 Similarly, the Screener tool places messages from unknown senders into a quarantine folder until you can look through them and determine if they are spam or should in fact be in your inbox.
You can also use email groups or Clean Email's filtering options to sort messages based on the criteria you'd like. This helps you check similar messages all in one sitting so you can save time. It also helps you move messages or place them in dedicated folders so you can go through them when you have time.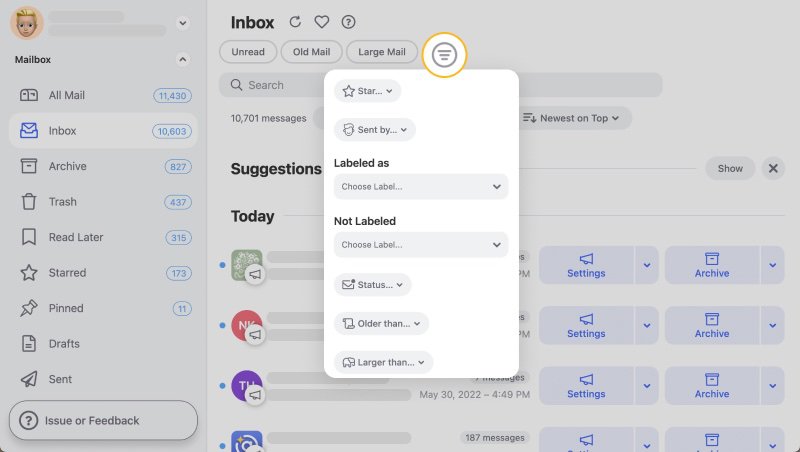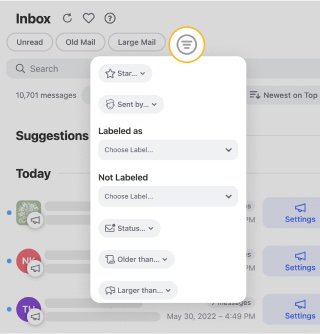 Additionally, Clean Email offers tools that automate tasks for you. For instance, Auto Clean is a tool that lets you program automation rules based on tasks you perform within the Clean Email app.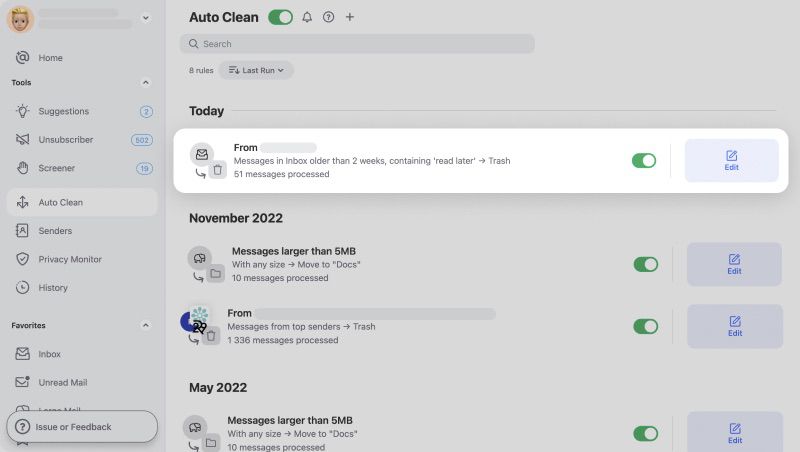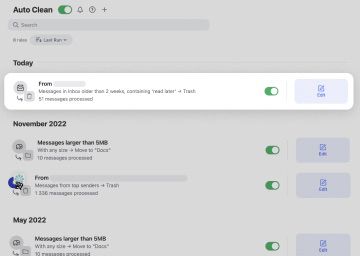 These automations can save you time later, especially if you program Auto Clean to sort messages or delete them for you automatically.
Similarly, the new Sender Settings feature lets you automatically remove messages from a specific sender so they aren't cluttering your inbox or costing you hours of time finding and deleting them.
Clean Email can be used on the web, or through the apps for macOS, Android, and iOS.
---
How To Create A Yahoo Email Template - FAQs
Can I make a template in Yahoo Mail?
Unlike Gmail and other email clients, Yahoo Mail doesn't have a specific templates feature. However, there are steps you can take to create and save templates in Yahoo Mail.
Where do I find my email templates in Yahoo?
Since you must manually create a templates folder in Yahoo Mail to store your email templates, you can name the folder something you will easily locate.
How do you edit email templates in Yahoo?
Unfortunately, the workaround for Yahoo email templates makes it hard to edit templates you previously created. However, you can take the previous message, paste it into a new message to make edits, then send/save it before deleting the older version.
Does Yahoo Mail have stationery?
Yes, Yahoo Mail offers a stationary feature when composing messages through Yahoo Mail on the web. It is not available through the mobile app.
How do I create stationery in Yahoo Mail?
To create stationary in Yahoo Mail, press Compose to create a new message, then select Stationary in the bottom toolbar.