What Is Automatic Email Forwarding?
Most people know how to forward individual messages or even a group of emails on their own. You simply select the message(s) you want to forward from one address to another, and click Forward. But what happens if you want to start using a new email address or you want to condense down some email addresses into a single inbox? Well, that's where automatic email forwarding comes in.
Email auto forward is a feature offered by most mail providers. This handy tool essentially lets you reroute any messages that enter your mailboox to another address you specify. Once you learn how to set up automatic email forwarding, you can simply set it and forget it, then focus your attention on checking the inbox you'd like to use.
How To Automatically Forward Emails
Automatic mail forwarding is incredibly helpful, but every email provider works a bit differently. Luckily, we've got all the directions you need so you can learn how to automatically forward emails to any of the most popular email services.
Gmail Automatic Forwarding
If you use Gmail, here's how you can automatically forward emails with these steps.
Open the Gmail account you want to forward messages from.
Click on Settings in the top right corner.
Click See All Settings.

Go to the Forwarding and POP/IMAP tab.
Click Add a Forwarding Address.
Type in the email address you wish to forward messages to.

Click Next → Proceed → OK.
Once you press OK, a verification message will be sent to the address you entered.
Login to that mailbox, then click the verification link in that message.
Once you've verified the address, go back to your Gmail account and go to Settings → See All Settings → Forwarding and POP/IMAP.
Click on Forward a Copy of Incoming Mail To. Then, select what you wish to happen with the forwarded messages. You can choose to keep them or have them deleted upon forwarding.
Click Save Changes.
How to Set Up Automatic Forwarding in Outlook
Follow these steps to learn how to set up automatic forwarding in Outlook.
Go to Outlook.com and log into your account.
Click on the Settings icon in the toolbar.
Scroll down and click on View All Outlook Settings.

Choose Mail → Forwarding.
Check the box labeled Enable Forwarding.

Enter the email address you want these forwarded messages to go to.
Choose whether you want Outlook to save its copy of the message or not.
Click Save.
Yahoo Automatic Forwarding
You can use these steps to learn how to forward Yahoo Mail. However, you must have Yahoo Mail Plus to access automatic email forwarding from Yahoo.
Go to Yahoo.com and login to your account.
Click on Settings in the upper right.
Scroll down and click on More Settings.

Click Mailboxes.
Look at the Mailbox List, and select the address you'd like to set up forwarding for.
Now, scroll down to Forwarding.
Enter the email address where your auto-forward emails will end up.
Click Verify, then log into the other address to verify the address and follow the steps of verification. Once ready, your messages will be forwarded automatically.
How to Set Up Automatic Forwarding on Apple Mail
If you are trying to set up automatic forwarding for Apple Mail, you can use iCloud email forwarding with these steps.
Go to iCloud.com and login.
Click on Settings.
Select Preferences.

Click on General under the settings tab.
Choose Forward My Email To.
Enter the address you will forward messages to in the text box.

Select if you wish to store a copy of the email on iCloud.
Select Done.
AOL Automatic Forwarding
Master AOL mail forwarding with these steps. However, if your inbox view isn't set to Classic, you'll need to do that before following the steps below.
Go to aol.com and log in to your inbox.
Click on Settings.
Click on General Settings.
Click on Forwarding, then choose Forward a Copy of Incoming Mail to.
Enter the address you want to automatically forward emails to.
Click Save Changes.
💡 Note: Automatic mail forwarding feature is not currently available to all AOL users. If you notice that this guide does not work for you, it's likely that your mailbox doesn't have access to this feature.
Let Clean Email Improve Your Inbox Management
Automatic email forwarding can greatly help you keep messages organized and cut down on the amount of time you spend checking messages each day. However, this isn't the only way to improve your inbox management. In fact, there are many things you need to do to optimize your inbox, and Clean Email is here to help make your dreams of inbox zero a reality.
Clean Email is a mailbox management tool that makes cleaning and organizing your inbox a breeze. Although this means Clean Email can't help you send or forward messages, it does mean that Clean Email can help you fill in the gaps with your inbox management.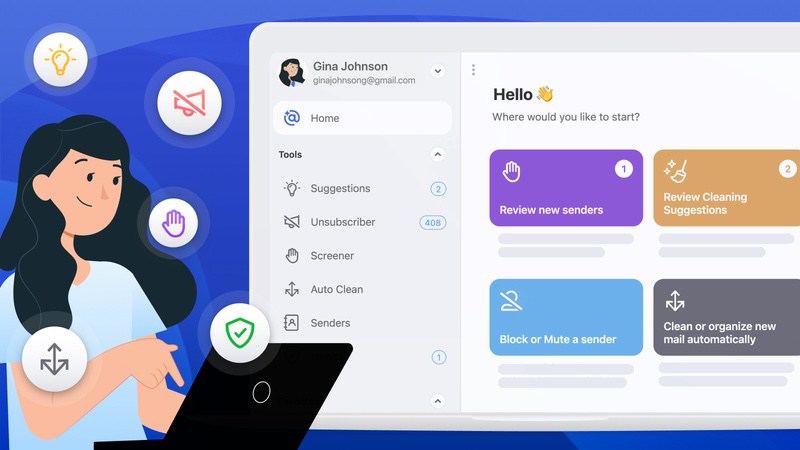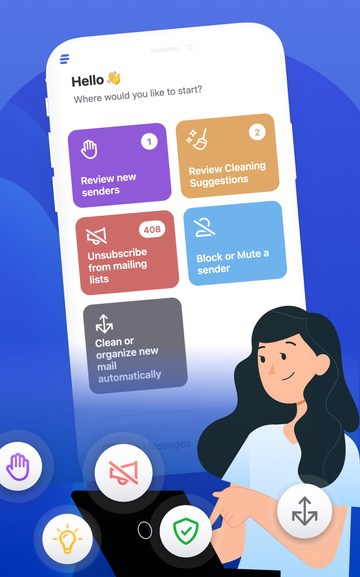 For example, you can use the Auto Clean feature to automate routine email tasks beyond simply forwarding emails. You can use this feature to delete messages after a certain time, slide messages from specific senders into dedicated folders, and more.
To set up these automations, you simply log into Clean Email, navigate to the Auto Clean tab from the left-side panel, and click Create Rule. Then, you just need to fill in the criteria of the rule and you are done.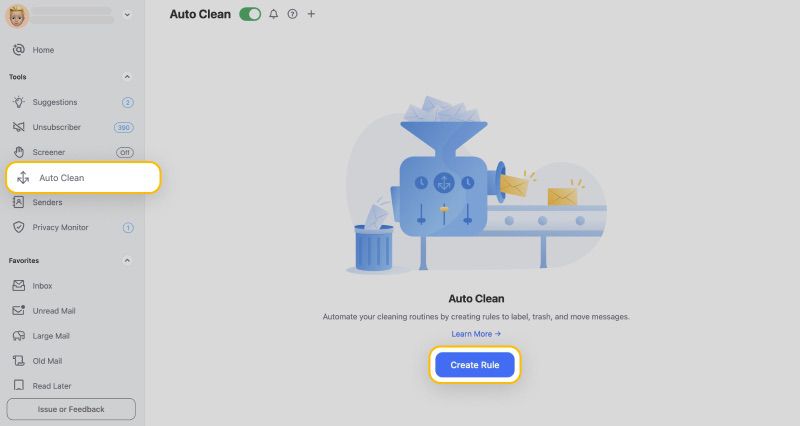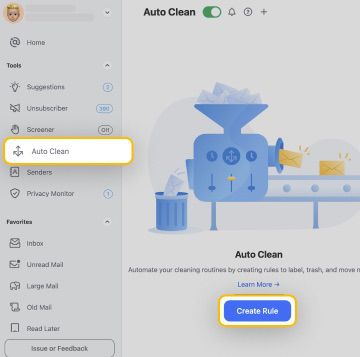 Furthermore, you can use the Smart Folders feature to view your messages in smart bundles based on criteria various messages share. Doing this lets you work through common messages at once so you can focus and make quick decisions. For example, you can click the Online shopping Smart Folder to check all shopping-related messages from one place.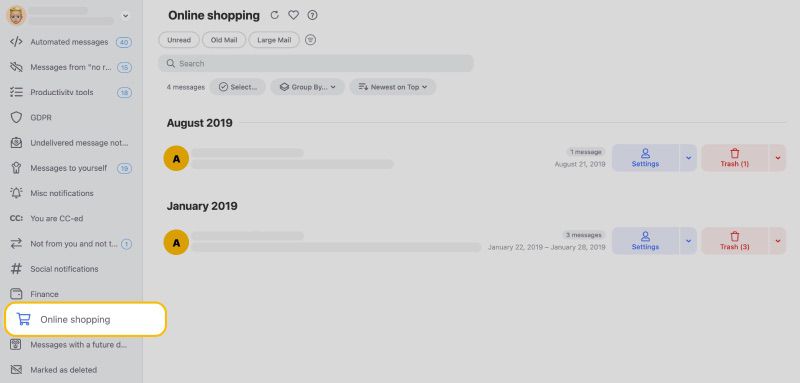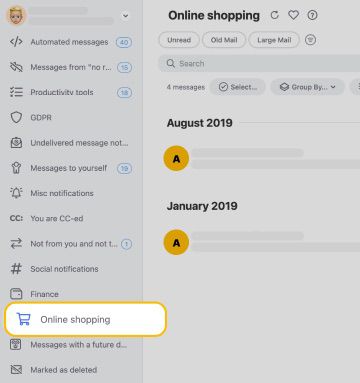 Then, the Unsubscriber feature can help you cut down on the clutter within your inbox by removing you from distribution lists for marketing and promotional emails you don't want. All you have to do is log in to Clean Email, go to Unsubscriber, and choose any newsletters you no longer wish to receive messages from — Clean Email will take it from there.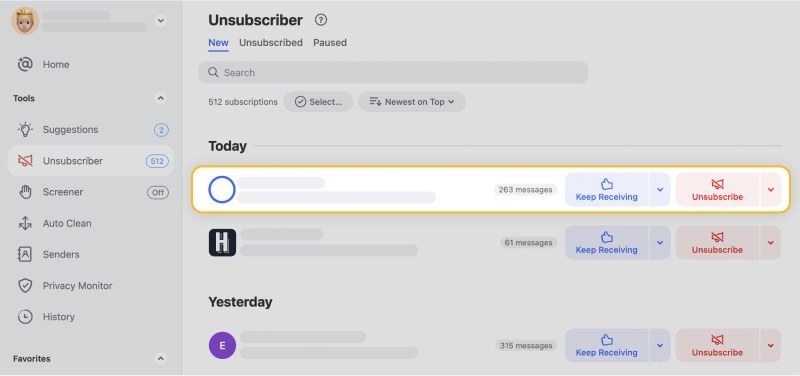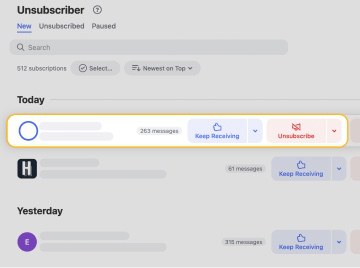 What's more, new features like Sender Settings let you remove messages from a specific sender the moment they come in. Then, the Screener tool filters out messages from unknown senders into a specific quarantine folder so you can go through them before letting them into your inbox.
To test drive Clean Email for free, sign up here.
---
Automatic Mail Forwarding - FAQs
Can you automatically forward emails?
Most email providers support automatic forwarding. Additionally, you can use an email forwarding service to set up automatic mail forwarding.
How does automatic mail forwarding work?
Automatic email forwarding software essentially redirects messages that enter an inbox to the new address you specified. You can even auto forward emails based on specific criteria if you'd rather not forward every message.
Can I automatically forward certain emails in Outlook?
Unlike many other email providers, Outlook gives you the option to set rules which let you only establish automatic email forwarding, but set auto-forwarding criteria to only send certain emails based on their subject line, who it is from, and other options.
Do auto forwarded emails appear in sent items?
By default, most email providers do save a copy of all auto forwarded messages in your sent folder. However, some clients let you disable this setting.