Why Do I Need Bluehost Email Forwarding?
If you use Bluehost for your website host, then you probably use their email services for your domain. Bluehost Webmail can be a great way to create customized mailing addresses for your website, whether it's a professional brand or just a personal portfolio.
However, that means you now have one or more inboxes to maintain on top of whatever mail addresses you already had for work and personal purposes. Also, since Bluehost uses less traditional platforms for their email (namely Roundcube and Horde), you may find it difficult to navigate Bluehost email settings and manage your mailbox. For these reasons, along with many others, it may be worth your time to learn how to forward Bluehost email to Gmail or any other mail provider.
How To Forward Email From Bluehost Mail
Bluehost lets users set up email addresses for their domains. However, you may not want to use these as your primary inbox and would prefer to simply set up automatic email forwarding for your address. If that's the case, then you need to learn how to forward email from Bluehost to Gmail or another domain.
Bluehost has two places you can set up mail forwarding: within the control panel and from Bluehost webmail. Before you can start forwarding on Bluehost email, you will need to decide which place you'd like to go to set that up. Then, simply follow the steps outlined below.
Forwarding Bluehost Email from cPanel
Login to the Bluehost Control Panel (cPanel) using your account information.
Next, you'll do the following based on the type of account you have:

For Bluerock Accounts: Click the Advanced tab in the left sidebar menu.
For Legacy Accounts: Click the Email tab at the top of the account.
Click on the Forwarders option.
Click Add Forwarder.
In the Destination box, enter the address you wish to forward messages to.
Click the Add Forwarder button to save changes.
Forwarding on Bluehost Email from Bluehost Webmail
From your webmail main screen, click on the Webmail Home button (top right-hand corner).
Go to the Manage Your Inbox section.
Now, click the Forwarders option.
Click Add Forwarder.
In the Destination box, enter the address you wish to forward messages to.
Click the Add Forwarder button to save changes.
Bluehost Email Domain Forwarding
The Domain Forwarders feature lets you set up Bluehost email forwarding for your entire domain instead of just a single mail address. Unlike address forwarding, Domain Forwarders only forward messages when the webmail system cannot deliver your messages to the intended address or a pre-programmed autoresponder.
Domain Forwarding with Bluerock Accounts
Login to your Bluehost account.
Go to Email & Office → Forwarders.
Click the down arrow for Managing, then choose the domain you wish to set up Domain Forwarding with.
Click the Add Domain Forwarder button.
Click on Domain and choose the same domain from the drop-down menu.
In the box to the right of the Domain drop-down, enter the mail address you want these messages routed to.
Click Add Domain Forwarder to save the changes.
Domain Forwarding with Legacy Accounts
Go to Email → Forwarding.
Scroll down to Forward All Email for Domain.
Click the button labeled Add Domain Forwarder.
Choose the domain you want to forward messages from by using the drop-down menu.
Enter the destination address in the box to the right of the drop-down menu.
Click Submit.
Forwarding to Bluehost From Another Address
Sometimes you may want to set up Bluehost email forwarding to go in the other direction, meaning into your Bluehost account instead of out of it. This can be the case if you previously had a generic mail address and are now trying to streamline everything into a single, professional account.
To learn how to set up Bluehost forward email from most of the major mail providers, click to read any of the guides below:
Keep Your Bluehost Mail Organized With Clean Email
Whether you are forwarding messages into or out of your Bluehost account, you'll need to take the necessary steps to maintain a well-organized inbox so you don't become overwhelmed with messages. This is where Clean Email comes in — it's a mailbox management app designed to help you boost your productivity and maintain a clutter-free inbox.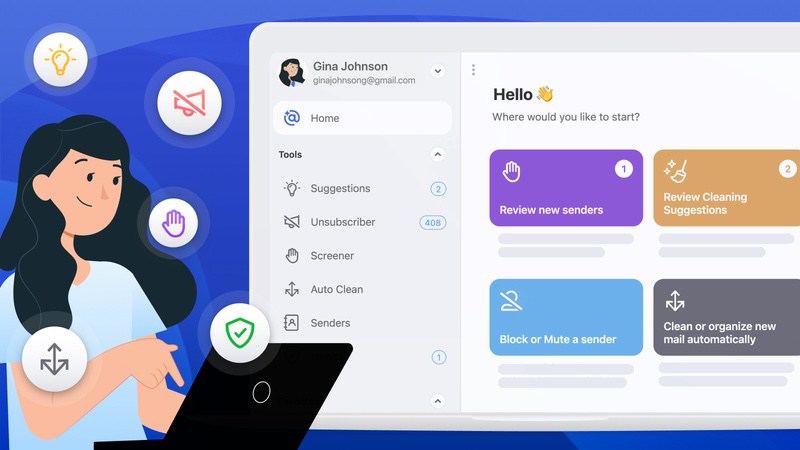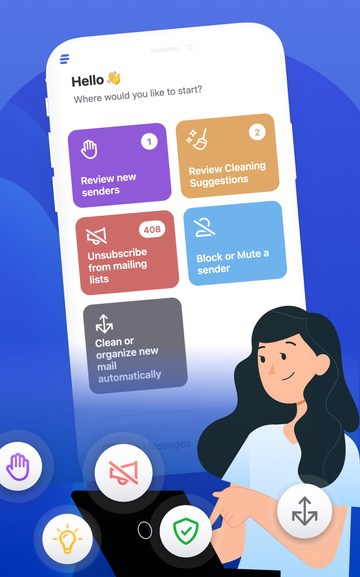 Clean Email is not an email client, which means it cannot help you with forwarding on Bluehost. However, it can help you filter, organize, and remove messages or even automate your inbox.
The app offers a variety of tools, including:
Auto Clean, which helps you automate routine tasks you perform in your inbox, such as marking items as read, sorting messages into folders, or deleting spam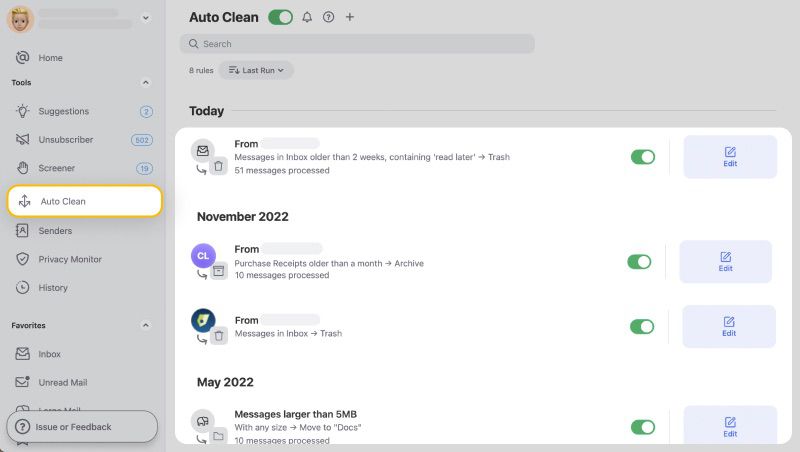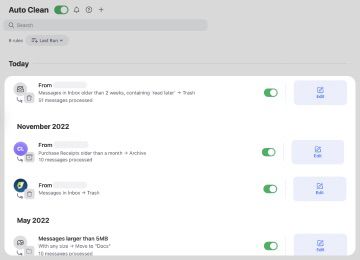 Smart Folders, which sorts incoming messages for you into smart bundles based on the commonalities they share (the feature doesn't make changes with your emails, Smart Folders serve more like 'labels')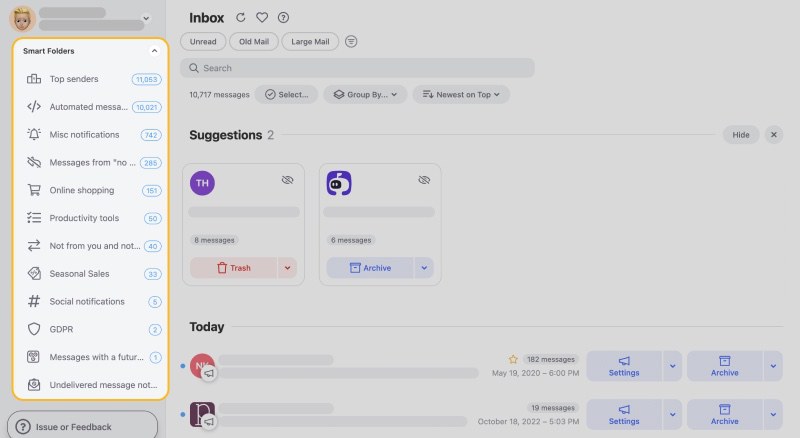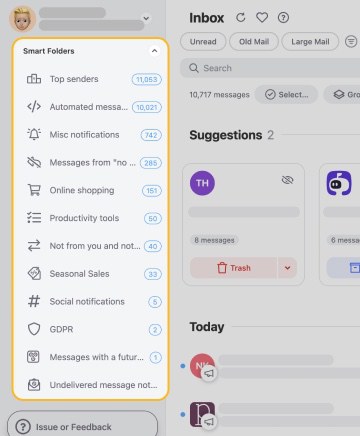 Unsubscriber, which helps you keep unwanted messages out of your inbox, even if they don't have an obvious "unsubscribe" button in the message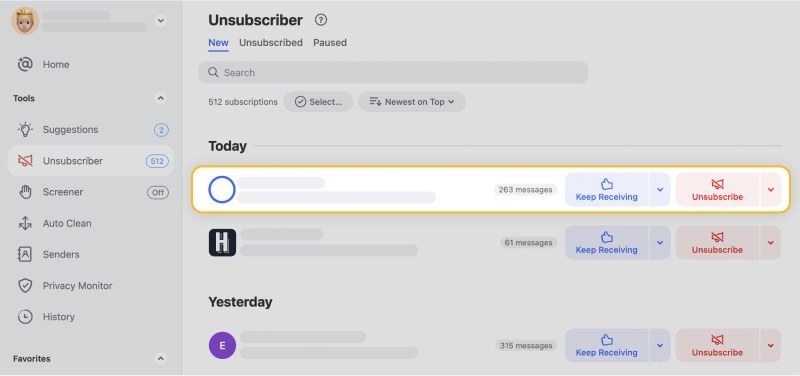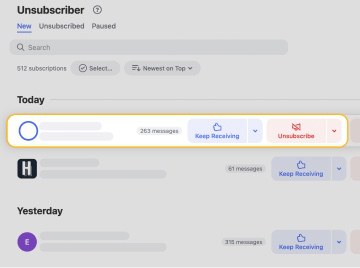 Screener, which makes sure messages from unknown senders don't cause chaos in your inbox
As you begin using Clean Email to manage your mailbox more effectively, you can use Action History to see the ways you've used the app. Additionally, the app offers Cleaning Suggestions based on what it notices within your inbox so you can optimize it even more.
Clean Email works well with all mail providers that support IMAP, including Bluehost Webmail. Apps are available for iOS, Android, and Mac, not to mention you use Clean Email's web version from anywhere.
---
FAQs
Does Bluehost allow email forwarding?
Yes, you can enable Bluehost email forwarding for any address or domain you own.
How do I set up email forwarding in Bluehost?
To set up forwarding on Bluehost email, you will need to login to your control panel, then go to Advanced → Email → Forwarders to enter the address you'd like to forward mail to.
How do I forward my Bluehost email to Gmail?
Forwarding Bluehost email to Gmail is easy. Just go to Advanced → Email → Forwarders and enter your Gmail address in the box.