What Defines Good Customer Service Email Software?
Selecting the best email management software for your business can seem daunting given the multitude of available options. To help you make the right choice, we've selected the solutions below based on the following criteria:
Features: A top-notch customer service email software isn't just about making email management easier – it's about providing a suite of features that elevate your customer service game. We assessed customer service email management software based on the number, quality, and usefulness of supported features, prioritizing solutions that can significantly enhance your efficiency.
Usability: A user-friendly interface not only improves the adoption rate within your team but also reduces the learning curve, allowing your team to capitalize on the software's full potential sooner. As part of our research, we reviewed the software's design and layout, ease of navigation, and the availability of training resources and support.
Integrations: In today's interconnected digital landscape, a customer service email management system that integrates with other essential business tools, such as CRM, sales platforms, social media, and other communication channels, brings a significant advantage. Needless to say, our selection includes only those software solutions that are guaranteed to play well with other tools in your digital toolbox.
Supported platforms: The digital workspace is no longer confined to a desk or an office – it's wherever your team is. The best customer service email management software reflects this reality by offering a web-based UI that allows access from any device with an internet connection. Additionally, the availability of mobile apps ensures your team can deliver outstanding customer service, even when on the go, and that's exactly what we focused on. Fortunately, there are numerous apps for email management designed to meet this demand.
Price: Last but certainly not least, the price point plays a pivotal role in the decision-making process. The best customer service email system for your business is the one that offers a balance between cost and functionality, providing all the necessary features at a price your business can afford. While the cost of the solutions below varies, we made sure that each of them delivers great value.
Top Customer Service Email Management Software: Free and Paid Options
Whether you're a small business owner looking for your first email management system or a seasoned professional hunting for a feature-rich platform, we've got you covered. Read on to discover our top picks of customer service email management software.
Summary of our recommendations:
Freshdesk: A highly customizable, AI-driven customer service email management software suitable for all business sizes.
Zendesk: A robust, multi-channel solution equipped with AI tools for personalized customer support.
Help Scout: A user-friendly email support software offering a shared inbox for team collaboration.
Zoho Desk: A versatile software with a sophisticated ticket management system and seamless integration with other Zoho applications.
Hiver: A Gmail-integrated customer service email management software, offering efficient shared inbox management and robust automation features.
Bonus solution: Clean Email helps customer service professionals manage their email inboxes more efficiently by utilizing advanced filtering options and automation features to reduce clutter and prioritize important emails.
1. Freshdesk
Brief description: Freshdesk is an award-winning customer service email management software that makes it easy to scale up customer support with AI-driven bots.
Short review:
Freshdesk is a well-designed and highly customizable email managing software that positions itself as a solution for businesses of all sizes across various sectors. However, that's something that can be said about many other similar products. The main reason why Freshdesk is our favorite solution of its kind is its use of artificial intelligence.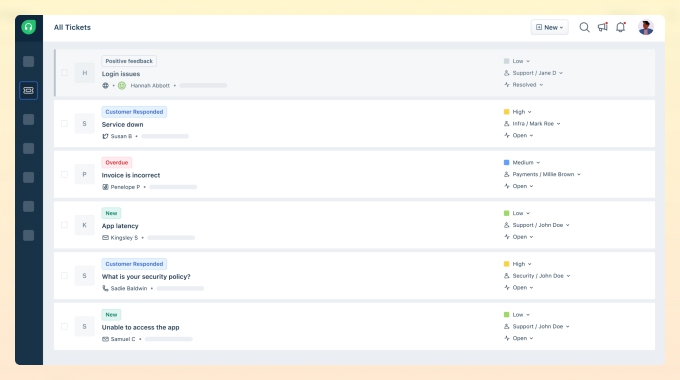 Its standout feature is "Freddy," a generative AI tool that greatly simplifies the handling of mundane and repetitive tasks by helping agents respond to tickets with minimal effort required. This clever tool is capable of learning from past tickets to improve the accuracy of its suggestions, ensuring that categorizing, prioritizing, and routing incoming tickets no longer remain tedious chores.
As one of the most popular customer service email management software solutions on the market, Freshdesk seamlessly connects with a range of tools like Slack, Salesforce, Google Apps, and Zoho CRM, making it easy to integrate your customer service operations into a single, cohesive digital ecosystem.
Businesses that also offer phone customer support can take advantage of the integrated contact center solution within Freshdesk, which makes voice-based customer service a breeze by providing an intuitive, all-in-one telephony system that simplifies agent-customer conversations.
Price: Freshdesk offers tiered pricing starting with a free plan for up to 10 agents, a "Growth" plan at $15 per agent per month, a "Pro" plan at $49 per agent per month, and an "Enterprise" plan at $79 per agent per month.
Supported platforms: Freshdesk is a cloud-based platform accessible via a web browser. It also offers mobile apps for iOS and Android.
👍🏼 Pros:
Comprehensive AI-powered features
High degree of customizability
Wide range of third-party integrations
User-friendly interface
Polished mobile apps for iOS and Android
Tiered pricing suitable for varying budgets
👎🏼 Cons:
Some of the best features are missing from cheaper plans
2. Zendesk
Brief description: Zendesk is a robust, multi-channel customer service email management software with a strong focus on streamlining customer interactions.
Short review:
Zendesk has positioned itself as a leading solution in the realm of customer service email management. Just like Freshdesk, the platform relies heavily on AI to provide personalized support to customers and agents alike.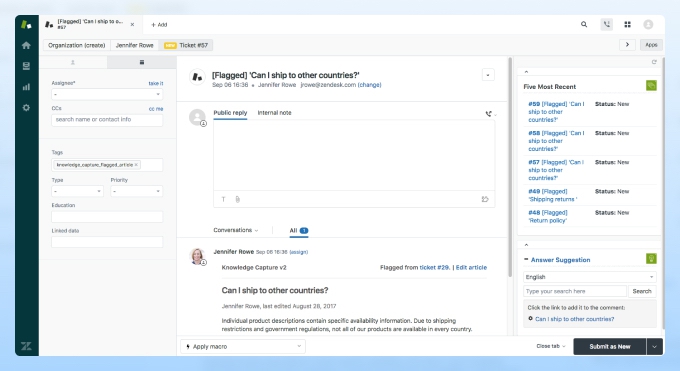 For example, the AI tools in Zendesk offer agents suggestive responses and detect customer intent, allowing for more prepared, effective interactions. Additionally, Zendesk's AI-powered bots can independently resolve requests or find the right agent, ensuring efficient workflow and customer satisfaction.
Another useful feature in Zendesk is the ability to create macros for tickets. These pre-defined responses enable teams to reply to customer emails promptly with a single click, saving them time and energy while simultaneously increasing response accuracy.
The Zendesk marketplace is filled with an array of useful integrations, from Salesforce to Shopify. This, coupled with the software's inherent customizability, allows businesses to build a unified, highly efficient customer service ecosystem tailored to their specific needs. Just know that smaller businesses operating primarily via email might find Zendesk overwhelming.
Price: Zendesk offers a variety of pricing plans to suit different needs. The basic plans start at $19 per agent per month, with Suite Team, Suite Growth, and Suite Professional costing $49, $79, and $99 per agent per month, respectively. Notably, they also offer a free 6-month program specifically designed for startups.
Supported platforms: Zendesk is a web-based platform with native mobile apps available for Android and iOS.
👍🏼 Pros:
Multi-channel support
AI-driven features for improved efficiency
Mobile apps available for on-the-go support
Extensive customizability
Lots of third-party integrations
👎🏼 Cons:
May be overly complex for businesses relying solely on email for customer service
High-end features come with a steep price tag
3. Help Scout
Brief description: Help Scout is a versatile help desk software designed to streamline customer conversations across email and chat.
Short review:
Help Scout stands out as an email support software solution due to its unique approach to email management. While it appears as a familiar inbox interface, it's powered with robust capabilities that enhance team collaboration and prevent emails from falling through the cracks. For instance, the "customer sidebar tool" presents a quick view of contact information, conversation history, and activity data from other apps – essentially creating a customer snapshot that aids in personalized responses.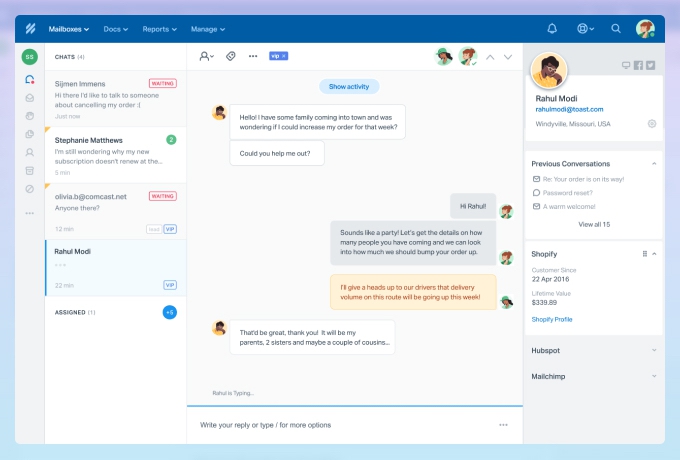 With Help Scout, multiple users can manage and collaborate on emails from a single address, such as help@ or info@, with functions to assign requests to individual team members and add private notes to support requests. This enables more efficient handling of customer inquiries and unified team response.
Help Scout offers over a hundred integrations with tools like Salesforce, Slack, Mailchimp, and Pipedrive, and it also takes advantage of Zapier to offer workflow automation across 50 different apps. Combined with readily available APIs, this makes for an incredibly versatile platform that can be adapted to fit a broad range of customer service needs and business processes.
Price: Help Scout's standard pricing starts at $20 per user per month. They also offer Plus and Pro plans priced at $40 and $65 per user per month, respectively.
Supported platforms: Help Scout is a web-based solution, making it accessible via any internet-connected device. They also offer free mobile apps for iOS and Android.
👍🏼 Pros:
Personalized email management experience
Effective shared inbox feature for team collaboration
Automation capabilities
Robust integration possibilities
Mobile app availability for iOS and Android
👎🏼 Cons:
Occasional performance issues
Limited reporting capabilities
4. Zoho Desk
Brief description: Zoho Desk is a flexible, feature-rich customer email management service that integrates flawlessly with the rest of Zoho's productivity suite.
Short review:
Zoho Desk stands out in the contact center email management software market for its capability to adapt flexibly to various business needs. As part of Zoho's extensive suite of productivity tools, Zoho Desk benefits from seamless integration capabilities with a vast array of other Zoho applications as well as third-party software. This not only simplifies the setup and utilization process but also ensures a unified workflow across various departments, be it sales, marketing, or support.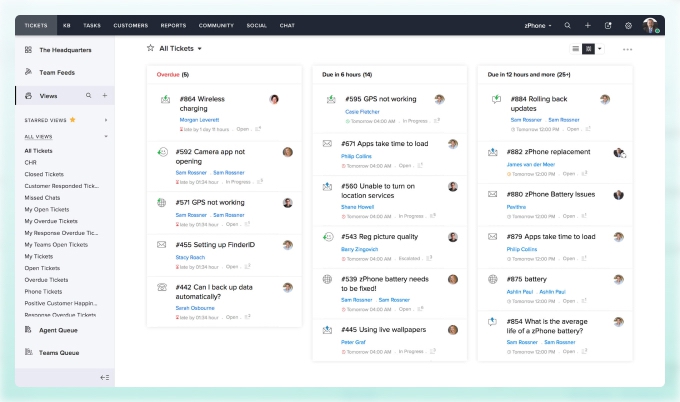 One unique feature of Zoho Desk is its sophisticated ticket management system. At a glance, you can view the history of interactions between an agent and a customer, and the status bar at the bottom of the window shows the current state and possible actions to resolve an issue. A Reply Assistant pane alongside the main window provides answers to any questions an agent poses during problem resolution.
However, despite Zoho Desk's robust capabilities and potential for adaptability, the user interface has garnered critique for its antiquated design. Compared with the likes of Freshdesk or Zendesk, it doesn't quite measure up in terms of aesthetic appeal and intuitive navigation. This may increase the learning curve for new users, affecting their productivity until they are fully familiar with the system.
Price: Zoho Desk operates on a tiered pricing model, with the "Standard" plan costing $14 per user per month, the "Professional" plan at $23 per user per month, and the "Enterprise" plan at $40 per user per month.
Supported platforms: Zoho Desk is accessible via a web browser, and it also comes with mobile apps compatible with Android and iOS.
👍🏼 Pros:
Comprehensive ticket management system
Seamlessly integrates with other Zoho applications
Competitive pricing
Responsive customer service
👎🏼 Cons:
Somewhat dated user interface
Enterprise plan needed to unlock live chat support
5. Hiver
Brief description: Hiver is an efficient customer service email management software, designed to augment the functionality of Gmail for streamlined customer service.
Short review:
While most customer service email management systems exist as standalone platforms, Hiver dances to a different beat. It takes the familiarity of Gmail and layers on additional features, transforming your inbox into a powerhouse for customer service.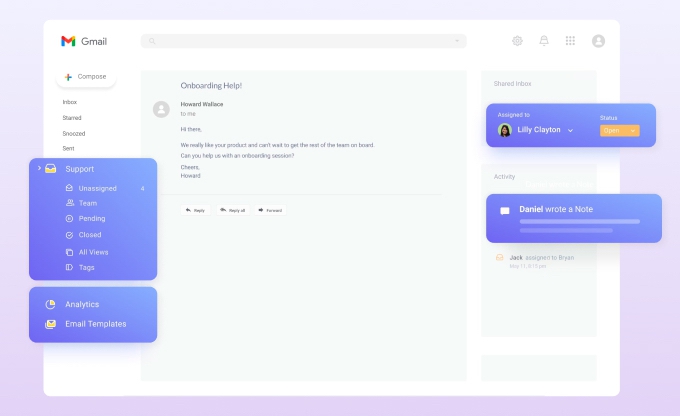 Key to Hiver's productivity-boosting feature set is its email collaboration functionalities. Teammates can easily loop in others on emails with simple @mentions, offering speedy resolutions when additional expertise is needed. Real-time collision alerts provide a heads-up when someone else is responding to the same email, reducing redundancy and ensuring smoother team coordination.
Hiver offers an integrated system for tracking key service metrics and sending satisfaction surveys at the end of emails. The software even sets Service Level Agreements (SLAs) to manage team expectations and ensure no query goes unattended. Thanks to integrations with apps like Asana, JIRA, Salesforce, Slack, and Zapier, you can easily use the collected data to optimize your customer interactions.
Price: Hiver offers a 7-day free trial and tiered pricing plans: "Lite" at $15 per user per month, "Pro" at $39 per user per month, and "Elite" at $59 per user per month.
Supported platforms: Hiver integrates with Gmail and Google Workspace. Mobile apps are available for iOS and Android. The service is also accessible via a Google Chrome plugin.
👍🏼 Pros:
Seamless integration with Gmail
Efficient shared inbox management
Robust automation capabilities
Streamlined interface reduces need for training
Mobile apps for iOS and Android
👎🏼 Cons:
Limited to Gmail, no support for other email providers
Bonus: Use Clean Email to Keep Your Inboxes Organized
Customer service professionals often struggle with maintaining a clean and organized email inbox due to the high volume of communications they handle daily. This is where Clean Email comes into play. With its advanced filtering options and automation capabilities, it can greatly help you reduce inbox clutter, making it much easier to focus on emails that are actually important.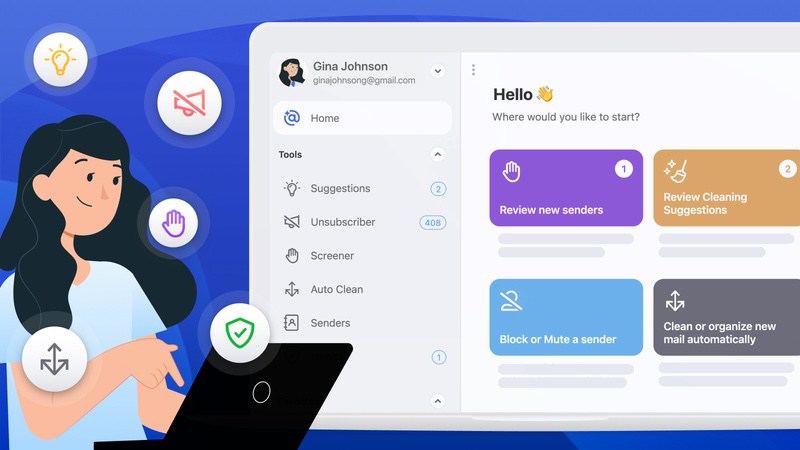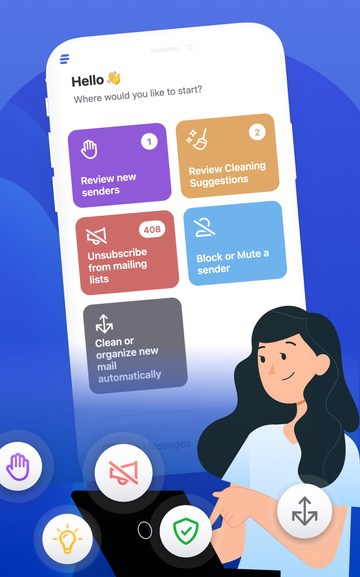 Moreover, Clean Email goes beyond organization. It integrates a feature to screen emails from new senders, akin to screening phone calls, helping you to maintain your privacy and reduce spam. The app also continuously monitors your email address for data breaches with its Privacy Monitor feature and alert you if it ever becomes compromised.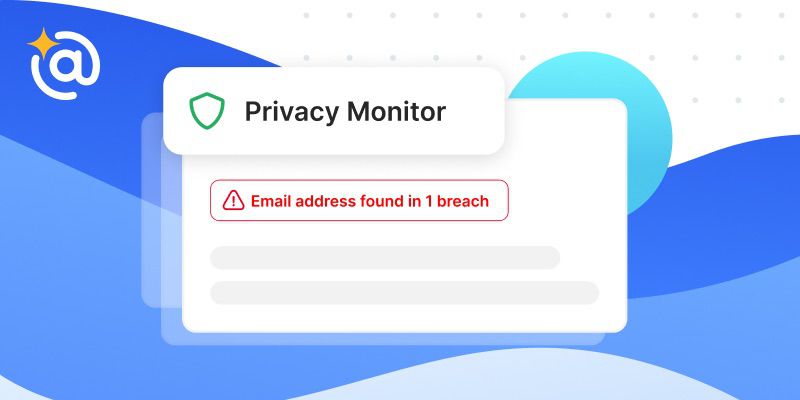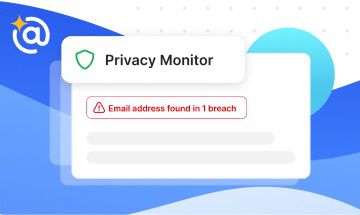 All this, coupled with a commitment not to collect or sell your data, makes Clean Email an excellent ally for anyone who relies on email on a daily basis.
Wrap-Up
A well-managed email inbox is crucial for efficient customer service, and the software you choose can make all the difference. From the AI-driven functionalities of Freshdesk and Zendesk, the collaborative features of Help Scout, the adaptability of Zoho Desk, to the Gmail-integrated Hiver, each software brings unique strengths to the table. Now it's up to you to carefully evaluate your own personal needs and choose the solution that can match them best.