Why Do You Need An Email Forwarding Service?
Email forwarding services are used to move emails from different mail addresses to one destination.
This makes it easier to organise and sort messages and redirect them to the right people. It also ensures you don't miss an important message.
Using an email forwarding service prevents you from logging in and out of multiple accounts throughout the day, so it also saves you valuable time too.
You may need to use an email forwarding service if you are a business with multiple domains for different aspects. For example, you may have a mailbox for sales, customer service, and careers.
By redirecting all emails to one place, you can make sure you never miss a thing and stay on top of your business communications.
6 Best Email Forwarding Services
Below is a comparison of some of the best email forwarding services. Included are paid and free email forwarding services.
Link
Features
Price
Platform
| Mailgun | Forward Email | Pobox | ImprovMX | DuoCircle | @EmailForward.mx |
| --- | --- | --- | --- | --- | --- |
| https://www.mailgun.com/ | https://forwardemail.net/ | https://www.pobox.com/ | https://improvmx.com/ | https://www.duocircle.com/email/email-forwarding | https://emailforwardmx.com/ |
| Define routing rules to prevent stop unwanted emails. | Use unlimited domains, aliases, and disposable email addresses. | Create customisable spam and email filters. | Free service to forward emails using email aliases. | Get all emails at one domain without having to use your own mail server. | Create filters to catch unsent emails. No limits on lots of features! |
| Flex Plan - free trial, then $0.80 per 1,000 emails. Foundation Plan - $35 per month. | Free to use unless you want added protection for $3 per month. | Mailstore Plan - $50 per year. Pobox Plus - $35 per year. Pobox Basic - $20 per year. | Free version. Premium - $9 per month. Business - $49 per month. | $32 for 3 months. $100 for 1 year. $180 for 2 years. $242 for 3 years. | Around $21 per year. |
| | | | | | |
1. Mailgun
Mailgun is an email forwarder that uses routing rules so you can customise which emails land in your destination account, and which ones stay put.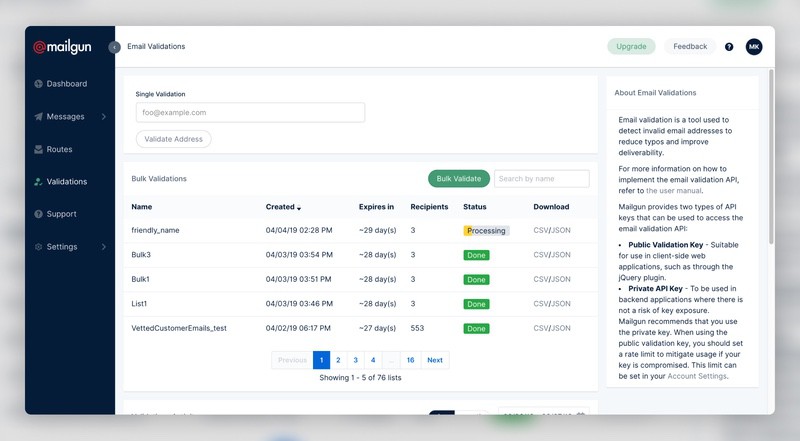 You can send and receive emails using Mailgun, and even track their destination.
Mailgun also offers templates to create newsletters and campaigns. You can also use the analytics to help improve your performance.
👍🏼 Pros:
Online support to help with set-up
Uses API which is helpful for developers
👎🏼 Cons:
Spam screening isn't the best
The interface is tricky to understand
2. Forward Email
This is a reliable free email forward service that allows you to use unlimited custom domains, aliases, and disposable email addresses. Forward Email also has virus protection.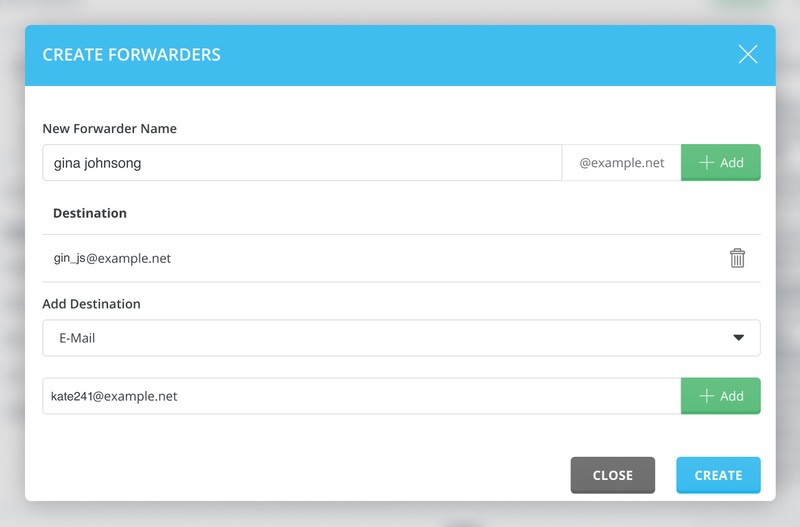 It's easy enough to use and set up, however you might want to upgrade for added protection against phishing, executables, and viruses.
👍🏼 Pros:
Doesn't store any information
Can create lots of email addresses
Free
👎🏼 Cons:
Easily hacked since the DNS records are public
No other added features other than forwarding
3. Pobox
Pobox is a great premium email forwarder service where you can create customised email filters and spam filters to suit your needs.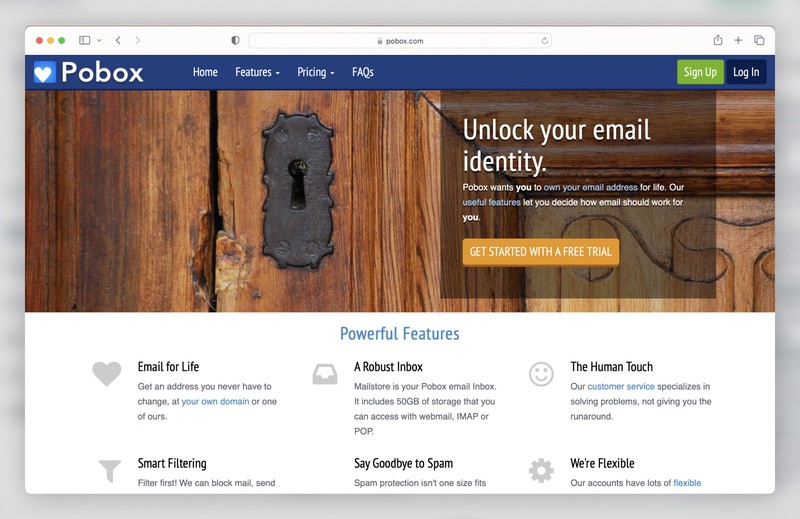 It boasts a flexible service where you can create the email workflow you want for your business or personal needs.
👍🏼 Pros:
Good spam protection
The Mailstore plan comes with 50GB of storage
👎🏼 Cons:
You can only forward to 5 destinations at one time
4. DuoCircle
DuoCircle is a more expensive email forwarding service that does offer some great features. You can forward emails to up to 10 different accounts.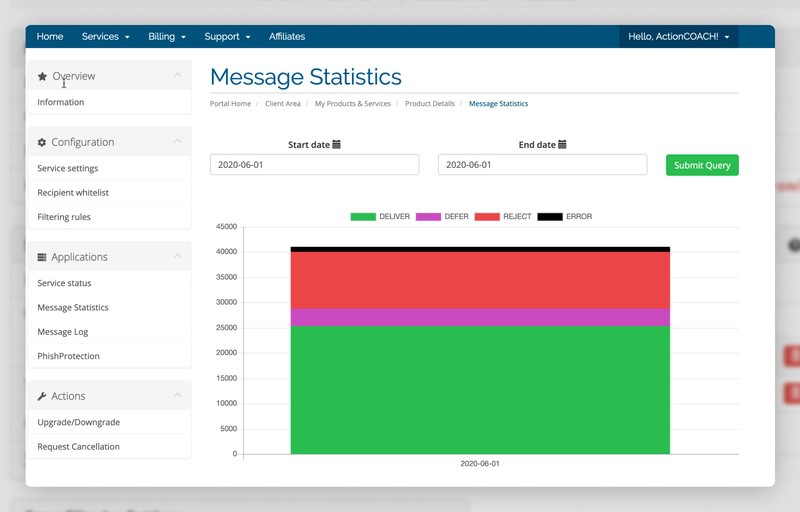 The service allows you to forward to mail accounts without using your mail server.
👍🏼 Pros:
Unlimited aliases
Protection from phishing, spam, and malware
Don't need a mail server
👎🏼 Cons:
Rather expensive
Priced on the length of time you need to use DuoCircle for example, payment for 2 years is $180
5. ImprovMX
ImprovMX is a free email forwarding service that allows you to create an email alias and send emails to your main mailbox.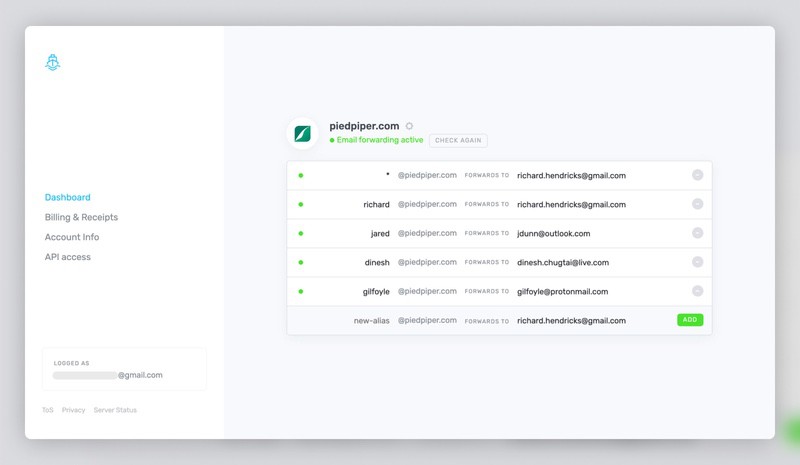 ImprovMX has a simple interface and is easy to use. There's no need for registration and you can get started right away.
This service is better for smaller projects since you can't forward to many destinations unless you pay a higher price.
👍🏼 Pros:
Free to use for a small amount of forwarding
24/7 online support
Super-fast delivery
👎🏼 Cons:
Emails often end up in spam folders
The price differences are high, especially if you want a better service
6. @EmailForward.MX
This service is easy to use, has a good price, and has a simple set-up! There are no limits on how many aliases or attachments you can use, and it allows all file types.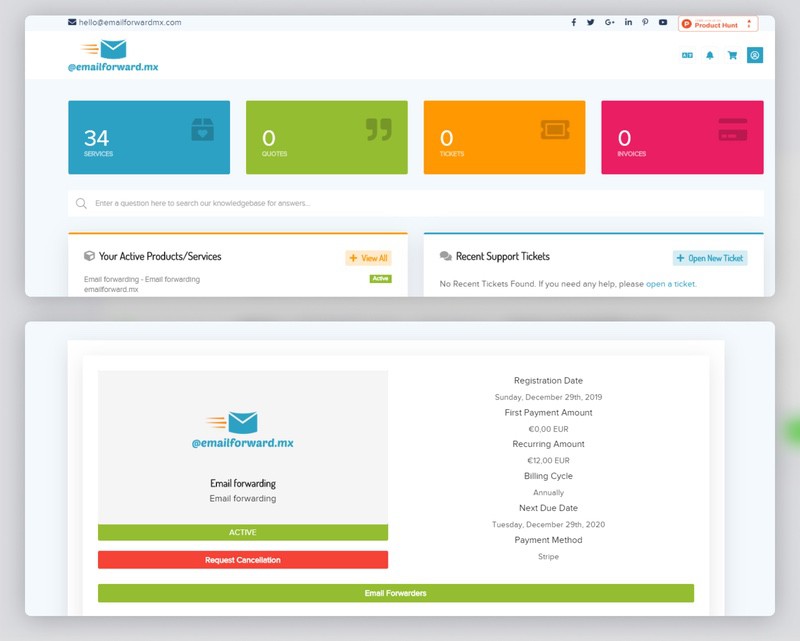 All you need to do is change your MX records and get started. You can also set up some handy features like a Black Hole, which will essentially catch all emails that don't make it to the destination.
👍🏼 Pros:
No limits on file types, addresses, and attachments
Set up two-factor authentication
If you dislike the service, get your money back within 30 days
👎🏼 Cons:
Emails can get lost and end up in spam
Check out our other guides on how to forward multiple emails in Gmail, how to forward emails from Outlook, and Yahoo email forwarding works.
Declutter Your Mailbox with Clean Email
Although Clean Email is not an email forwarding service, you can use it to fight email clutter, unsubscribe from unwanted subscriptions, block senders, and much more.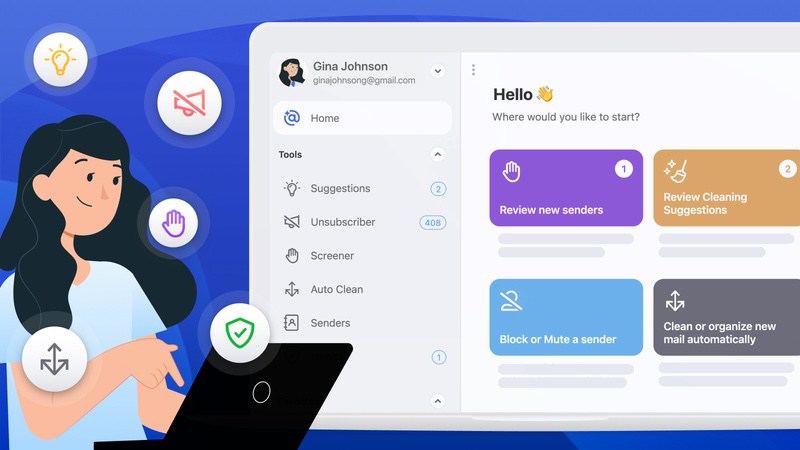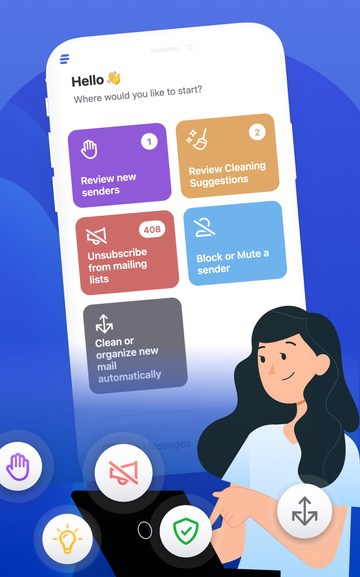 Clean Email has many features and benefits to help keep your mailbox organised and boost your productivity within the workplace.
The app is available to download on iOS, Android, and Mac. It also has a web version.
Best Clean Email Features
Smart Views
By using predefined filters, Smart Views will automatically sort likewise emails into their easy-to-manage relevant groups.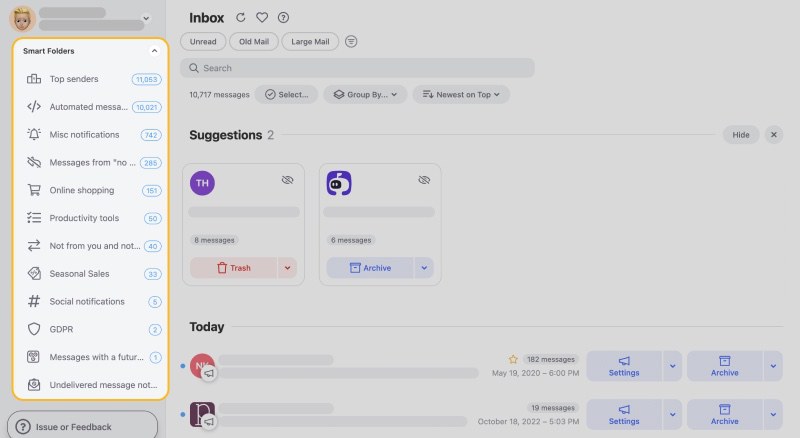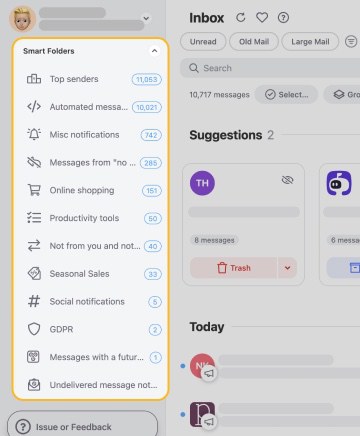 All you need to do is choose a view, for example, social notifications, and organise your messages from there! This tool makes it easy to locate topic-related emails and keep your mailbox tidy.
Auto Clean
With Auto Clean, you can automate many routine tasks which would usually take a long time to complete. Auto Clean saves you time by keeping your inbox clean as soon as a new message hits your mailbox!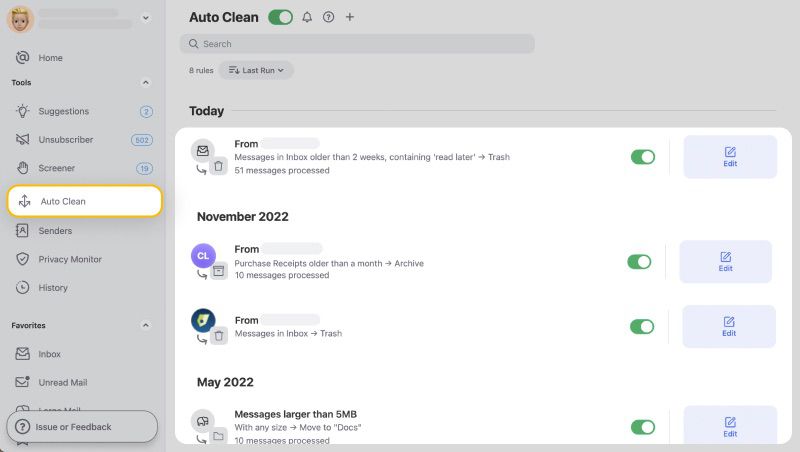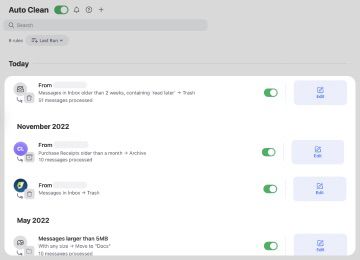 For example, you can send an incoming message with a specific subject straight into the Archive folder by defining different specifications when creating a rule.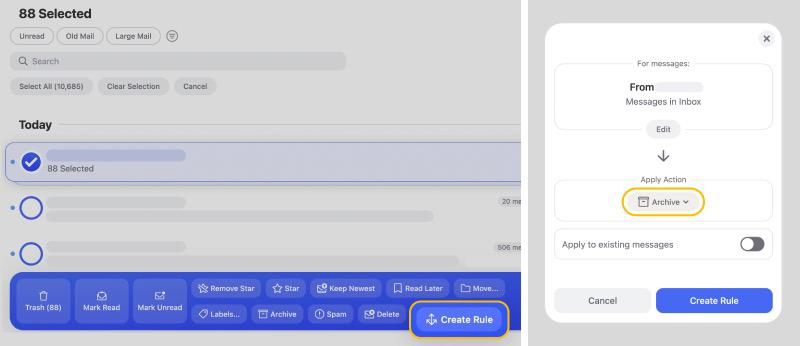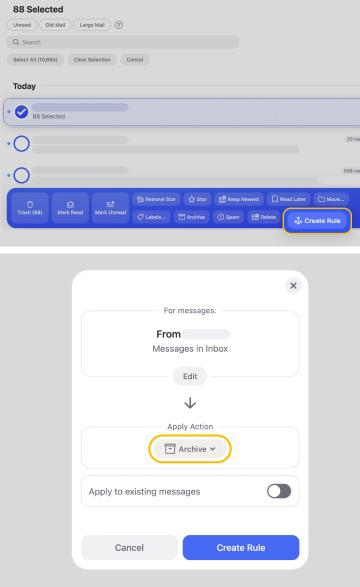 Once you have created rules, you can always pause, edit, or remove them at any time.
Privacy Guard
Privacy Guard will run checks against your email address to see if it has been involved in any security incidents or known data breaches.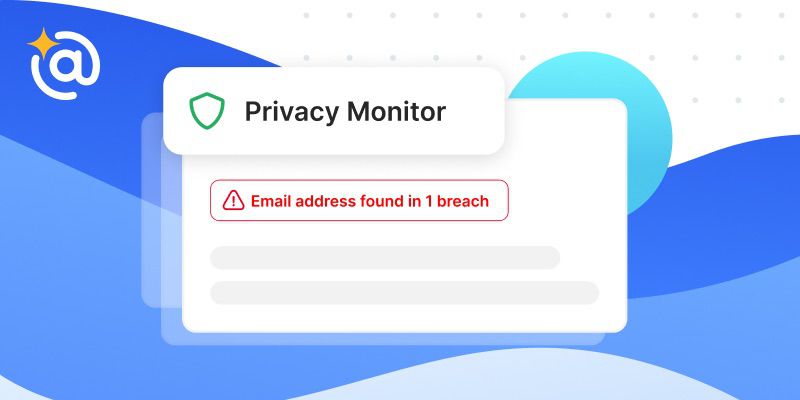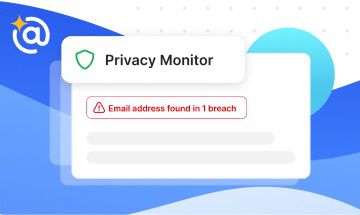 If your email is flagged to have been breached, Clean Email will suggest you change your password to a stronger one and think about using multi-factor authentication.
Unsubscriber
Remove any unwanted subscriptions with just one click. When you choose to unsubscribe, a request will be sent on your behalf. You can choose to keep, read later, or pause the subscription.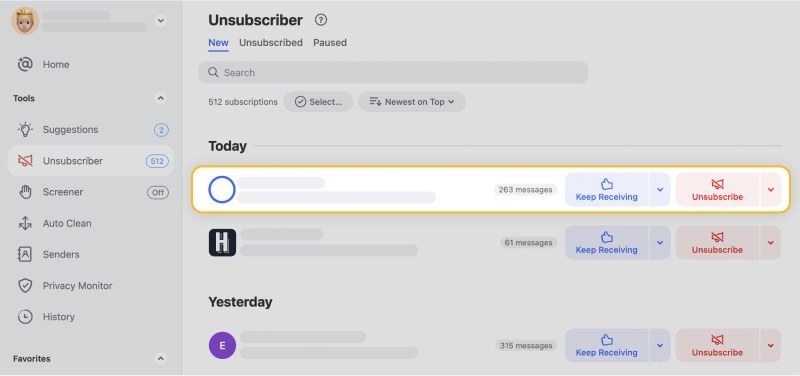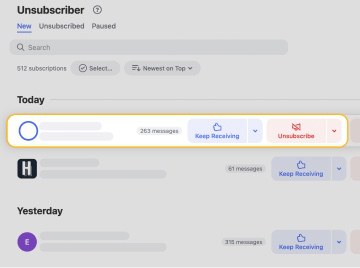 When choosing to read later, all new emails will be sent to the Read Later folder. This keeps your mailbox tidy and decluttered.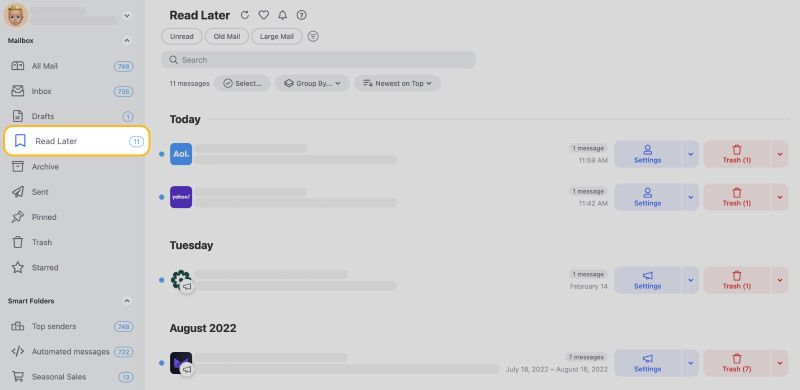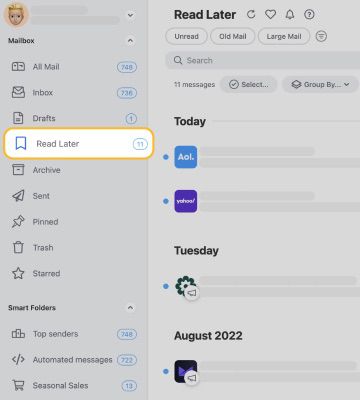 Clean Email cares about your privacy and security. That's why all your data is encrypted and never shared with anyone. Your data will not be sold or given away. The app will only analyse your email headers, subjects, and other metadata to ensure its features work.
Other articles you might like are:
---
Email Forwarding Services - FAQs
What is the best email forwarding service?
You need to choose one that works for you and suits your needs. @EmailForward.mx is a great place to start for something affordable, and easy to use. Read this article to see some of the best email forwarding services.
Is Google email forwarding free?
Yes, you can forward emails using your Gmail account for free.
Does GoDaddy offer email forwarding?
Yes, GoDaddy offers email forwarding for up to 100 emails.
Is mail forwarding services safe?
Mail forwarding services are mostly safe, and most do have a virus and phishing protection with an upgraded version. However, always be aware of the information you share, and if the service you choose does have privacy protection.