What Is Email Scheduling?
In a time where people are overbooked with barely anytime to communicate by or check their emails, you have to come up with new, creative ways to balance to make your inbox work for you.
That's where email scheduling comes in. Scheduling a message is the best way to send it later without taking time away from your to-do list. This way, you control which day a message is sent and at what time without altering the message's content or interrupting your day.
How To Schedule An Email In Gmail
There are two ways you can schedule emails for your Gmail account. The first option to postpone sending the message is accessing Gmail on a web browser. The second is using the Gmail app for smartphones and tablets.
Follow these steps for sending scheduled messages in Gmail on a web browser:
Click 'Compose' to draft a new message.
Write the message as normal including the To and Subject lines.
When you're ready to schedule the email, click the dropdown button next to 'Send'.
Choose from the preset options: 'tomorrow morning,' 'tomorrow afternoon,' or a week from the day you drafted the message. You also have the option, 'pick date & time' to personalize the message's schedule.
Using the Gmail mobile app to schedule emails:
In the Gmail app, you'll see 'Compose' at the bottom right for creating a new message.
After you've filled out the message, click the vertical '⋮' or horizontal '…' ellipsis for more options.
Press 'Schedule send,' then 'select an option' to finish scheduling the message.
How To Schedule An Email In Outlook 365
For many users of Outlook for business, learning how to schedule an email in Outlook is a lifesaver. It gives business professionals more time to focus on value-added tasks and relieves the burden of sending emails one at a time on specific days and times.
Here's how they do it:
Click the 'New message' button on the top left to start writing your message and specifying who will be receiving it and subject.
At the bottom left of the message, click the dropdown arrow and select 'Send later.'
Pick the date and time you want the message delivered, then press 'Send.'
Knowing how to schedule sending an email in Outlook web app is great when you're on the go. These are the steps you can take:
Open the Outlook.com web app.
Click 'New message' to draft your message at the top left-hand side.
Fill out the 'To' field and the information you want to include.
On the top left side, select the dropdown arrow next to 'Send.'
Click 'Send later' and postpone your message.
Press 'Send' to finish scheduling the email.
How To Schedule An Email In Yahoo
Unfortunately, Yahoo doesn't have an email scheduling feature like Gmail or Outlook. Therefore, you'll need to use a third party service such as Later.io to postpone messages in Yahoo.
The free plan allows sending up to 10 emails per month, while 1000 emails will cost you $3.33/ month.
How To Schedule An Email In Apple Mail
Apple Mail also requires an email scheduling app for sending emails at a later date and time.
For example, the Mailbutler's Send Later feature will let you select or manually enter the preferred schedule on date and time field for postponing email sending in Apple Mail.
Free Up Additional Time By Organizing Your Inbox With Clean Email
We recognize that email scheduling is one way to remove the stress of dealing with your inbox, but there is a way to take it one step further by using Clean Email, an email management software. The app will clean up your inbox by managing how your messages are sorted and deleting unwanted emails based on rules you set.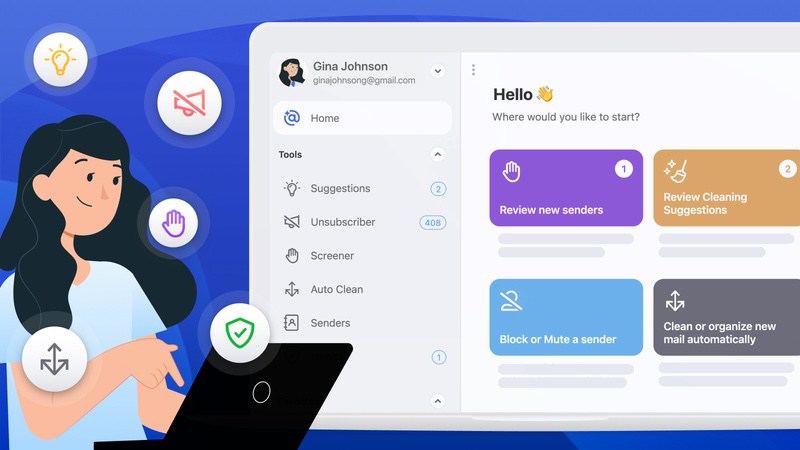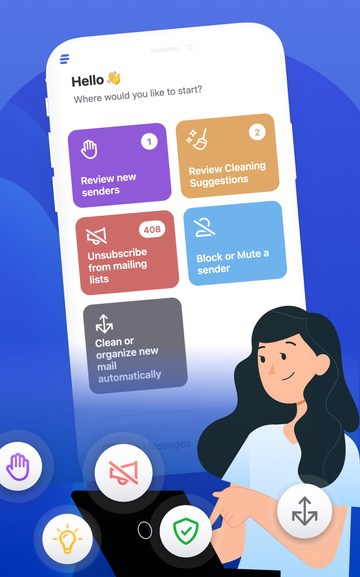 While Clean Email isn't a scheduling app, it doesn't interrupt regular mail functions so the mail provider can continue to send the scheduled messages with ease.
With this app, you can easily unsubscribe from all unwanted newsletters, block unwelcome senders, automate your routine emailing tasks, and more. The app sorts similar emails into easy-to-manage bundles (so-called Smart Views) such as 'Finance emails', 'Emails older than 6 months', 'Miscellaneous notifications', etc.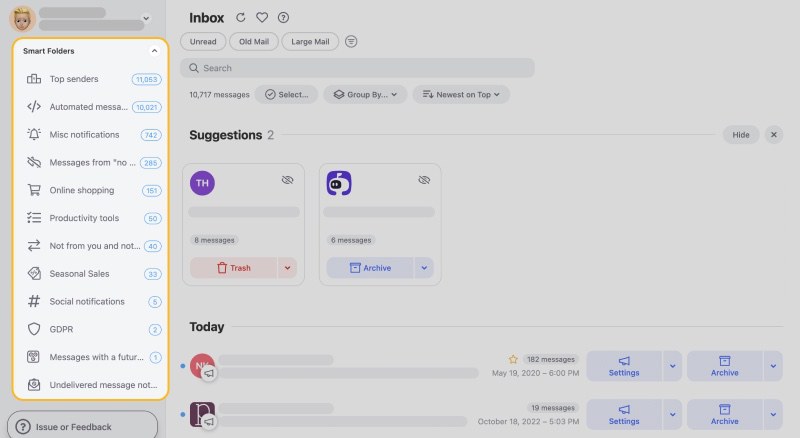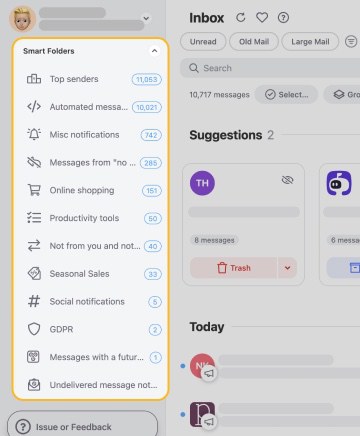 After choosing a group, you can apply any action to the bunch of emails instead of managing them one by one. For example, you can choose to send all travel-related messages to archive or trash.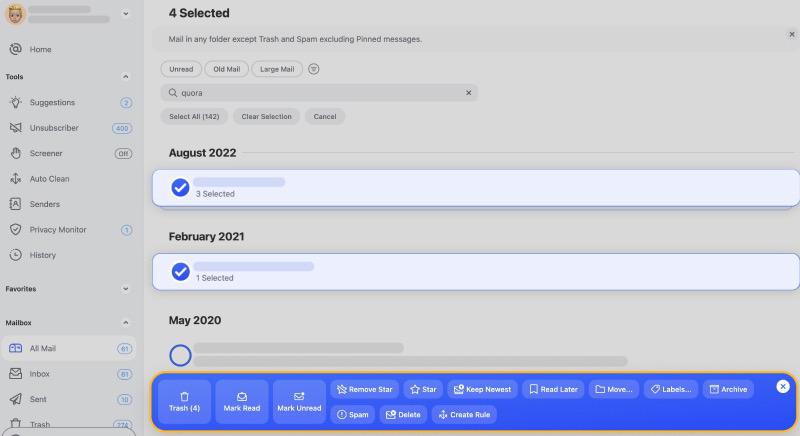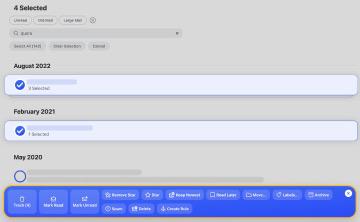 The Unsubscriber feature allows viewing all available mailings in one list to easily opt out from those you no longer need. All you need is to choose a newsletter and click the Unsubscribe button next to it.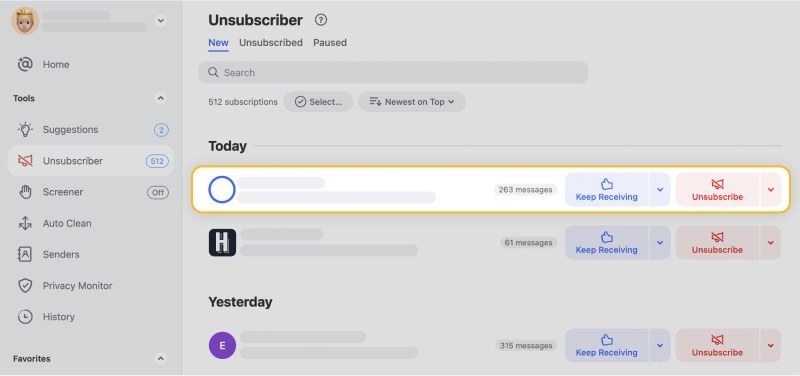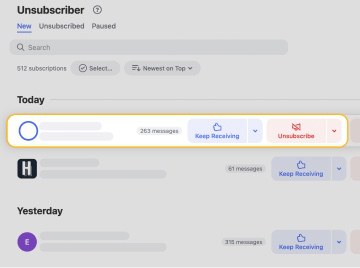 Conclusion
Now that you know how to schedule an email, we believe you'll agree that it'll be a huge game-changer because of how much time you get back not spending extra hours remembering and manually sending every message.
Adding Clean Email will be the icing on the cake since you no longer have to deal with an overwhelmingly full mailbox. Using this email management app allows your inbox to work for you and not stress you out.
Follow our other guides on how to manage multiple mail accounts from one place and what canned responses are.
---
How To Schedule Emails - FAQs
How do I send a scheduled email?
Scheduling a message varies based on the service provider. Most mail providers allow you to schedule the message by adjusting the new message's settings.
Can someone tell if you scheduled an email?
No one will know that you sent a scheduled message. They will only see the date and time they received the message as usual.
How does scheduled email work?
Email scheduling lets you write a traditional message and send it at a specific date and time.
Can you schedule an email in Gmail?
Yes, you can schedule emails in Gmail. You write the message as normal, then click the dropdown arrow next to the Send button and choose 'Schedule send'.
What is the best time of day to send an email?
The best time to send a message depends on the receiver, their time zone, and habits. Studies say, on average, that you should send your messages at 6 AM, 10 AM, 2 PM, or between 8 PM and Midnight.