How to Schedule an Email in Gmail on Your Desktop
To schedule emails in Gmail, you'll first want to log in via your preferred browser. You can use Google Chrome, Microsoft Edge, or Opera, as all major browsers support Gmail.
Once you login, you'll want to start by clicking Compose in the upper-left corner of your Gmail interface. This button causes a "New Message" box to appear in the bottom-right.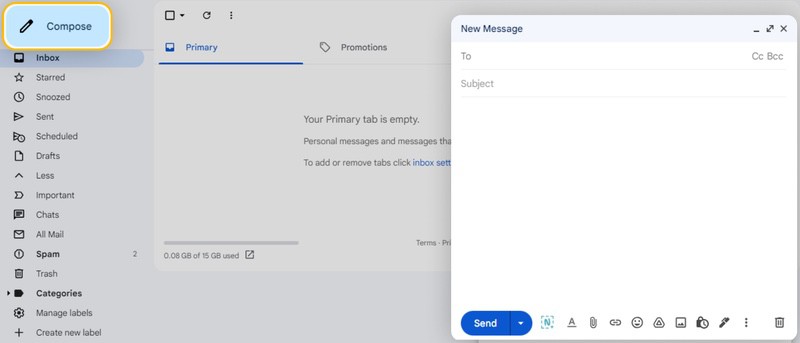 From there, you'll want to create a message like usual. Fill in the recipients, subject, and body with important information.
Instead of clicking Send, you'll want to click on the arrow just to the right of this text. Clicking the arrow will bring up a Schedule send option, which you will then click.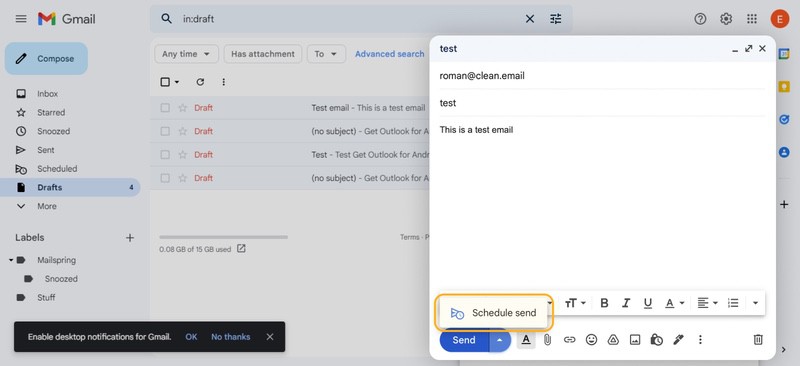 After clicking Schedule send, a new menu will pop up. This menu will provide you with three suggestions on when to send it.
If none of those times meet your needs, select the Pick date & time option below these three.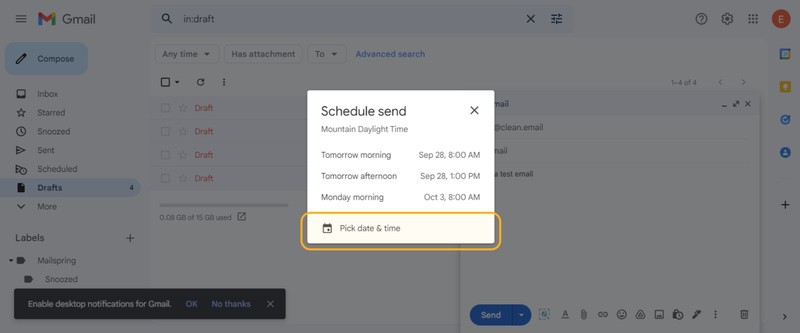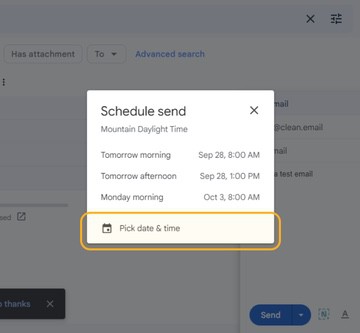 Selecting the option will cause a calendar to appear, allowing you to select a specific period. If your sent message is contingent upon another time zone, you can make use of a time zone converter to find the best hour to send it.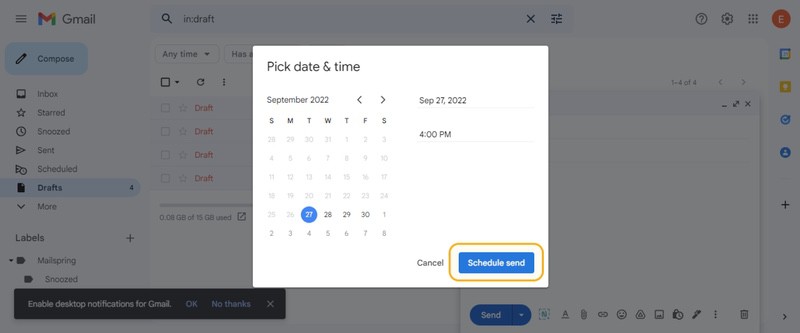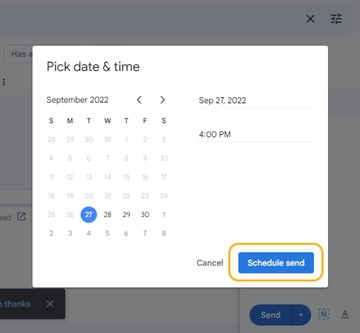 Once you pick the best date and time to send it, click the Schedule send button to set it up. To check if you've done it right, view your "Scheduled" folder, which should now appear below your "Sent" folder on the left-hand navigation bar.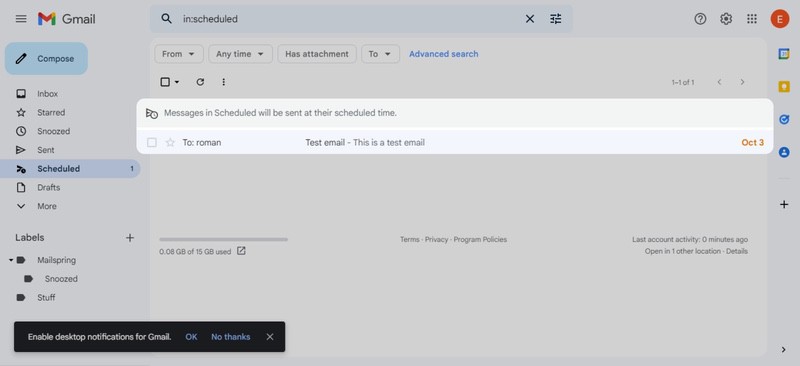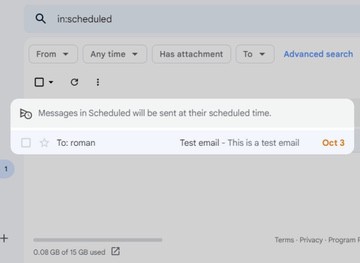 If everything looks correct, you can rest knowing your email is on its way. If not, the next two sections are for you.
How to Edit Your Scheduled Emails Before They Send Out
To edit your message, you first need to cancel it. To do this, click on it and then click the Cancel send button on the middle right of your screen.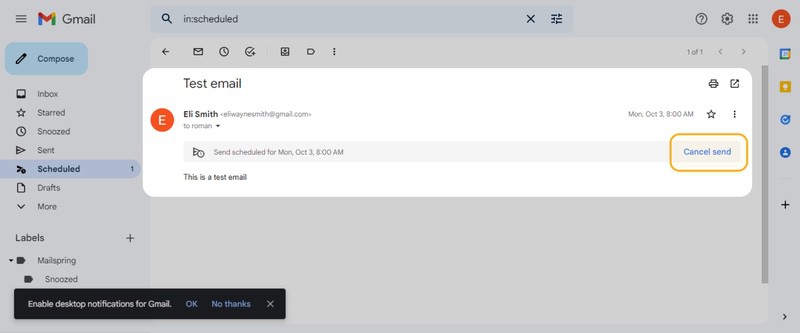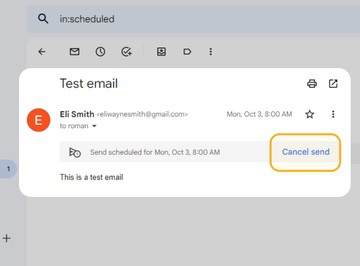 Right after canceling the message, it will go to your drafts section. Typically, this means you'll see the "New Message" screen pop up again, but in progress.
Make the necessary changes to your message before sending it out. Follow the same steps above, changing the schedule as necessary for rescheduling.
If you don't want it to be sent, you can keep it in your drafts folder until you are ready to send or schedule it. Otherwise, if you want it gone, click the "Trash" button that appears when you hover over the email to permanently delete it.
How to Schedule an Email on Gmail on Mobile (iOS or Android)
Scheduling an email on Gmail from your mobile device is fairly similar. The only difference is that the position of your buttons are a bit different. These steps will apply to both Android and iOS devices.
To start, click the Compose button, found in the bottom-right corner of your screen. Next, fill in the text box as you would normally do.
After, you can click the three dots found in the upper-right corner. This will make a Schedule send option appear.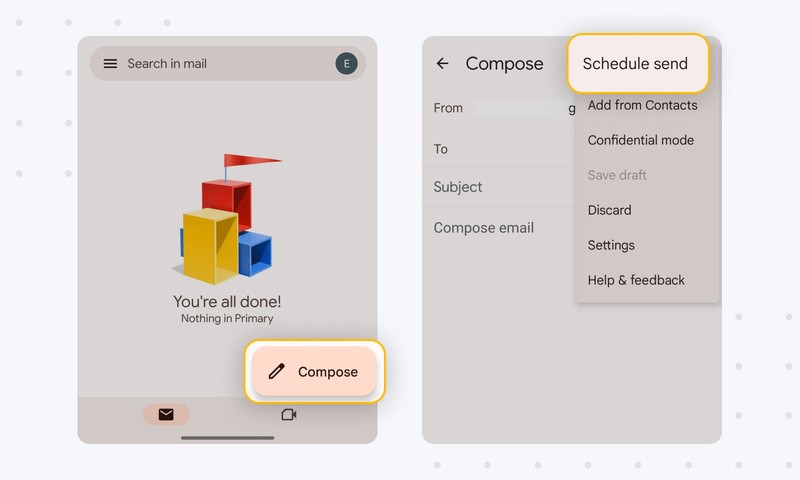 After tapping the Schedule send button, a new menu will appear, providing multiple suggestions for when to schedule. You can either select one suggestion, or choose to pick a custom date and time.
If you choose to pick a custom date, you'll see the menu below.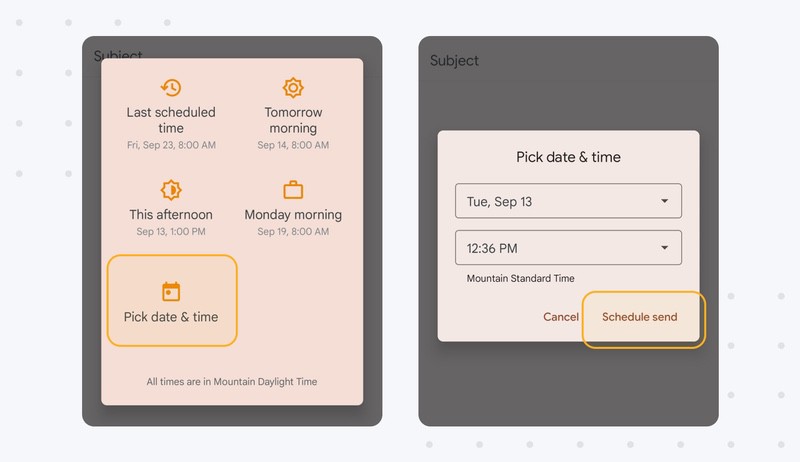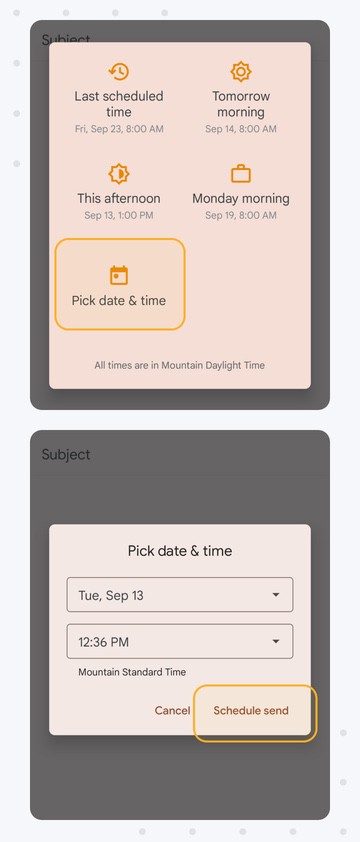 Either way, after selecting a period, tap the Schedule send button to get it setup. Much like before, you'll see it under your scheduled menu, just below "sent" on your inbox's navigation bar.
Editing Scheduled Emails on Mobile
Much like with the desktop steps, the only way to edit scheduled emails is to cancel them. To start, open it and tap the Cancel send button.
You'll know it is no longer scheduled when you find it under drafts.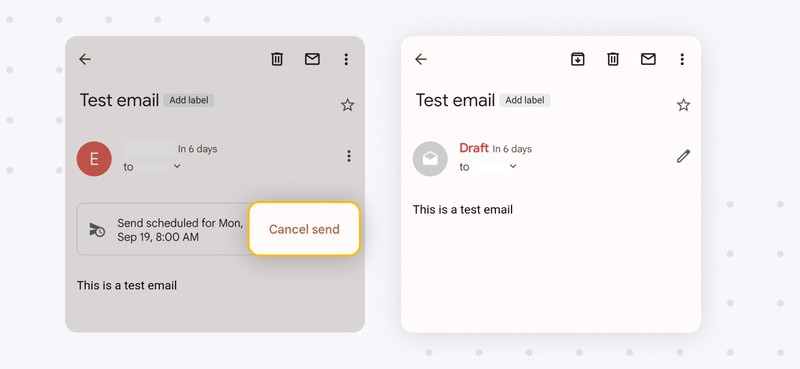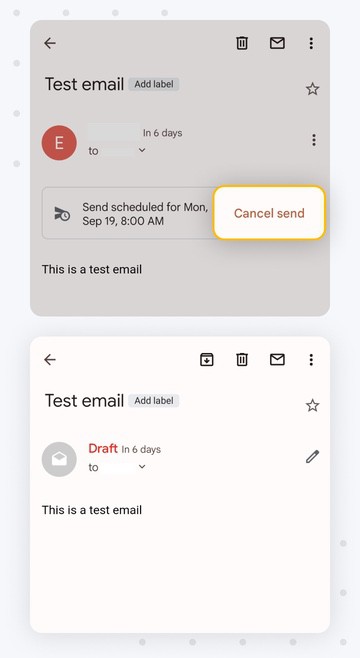 Tapping the pencil icon to the right of this email will let you edit it. From there, follow the steps above to edit it.
If you do not want to reschedule it, you can also choose to leave the message in your drafts or delete it. Either way, you can use these steps to cancel any future messages.
Use Clean Email to Better Manage Your Inbox
Email scheduling is a handy tool, but it all comes down to one thing: keeping an organized inbox. If you are like most people who need to schedule these, you probably get a lot of unnecessary messages you don't have time to go through. This distracts you from needing to send those important documents.
Thankfully, Clean Email can help you keep track of your inbox, letting you focus on sending those important messages. Clean Email's system helps you through two tools: Unsubscriber and Auto Clean.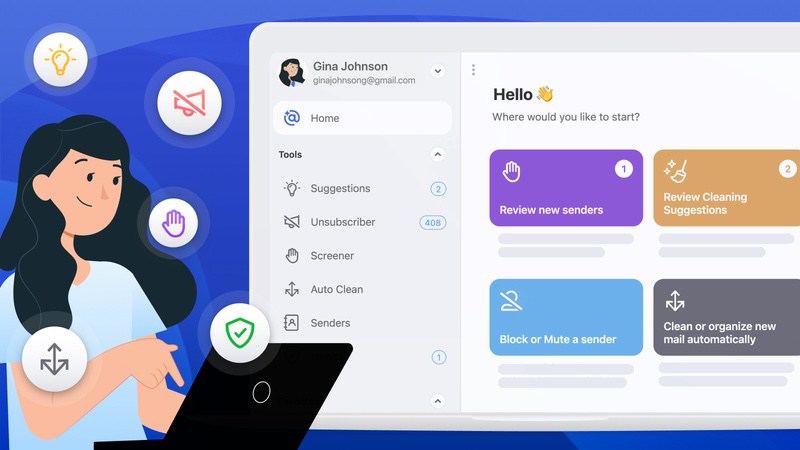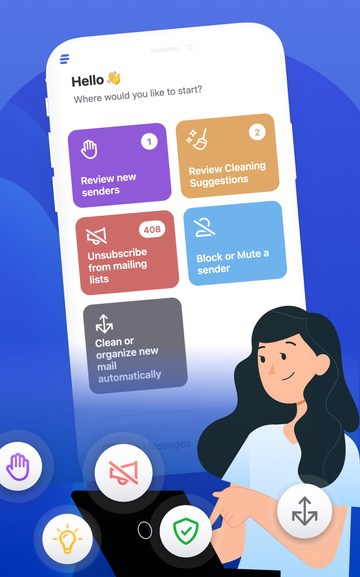 The Unsubscriber feature allows you to selectively remove messages that aren't as important. This turns your inbox into a cleaner space, letting you spot important things in your inbox without needing to dig. At any point you want to access those less important messages, all you need to do is check the folder.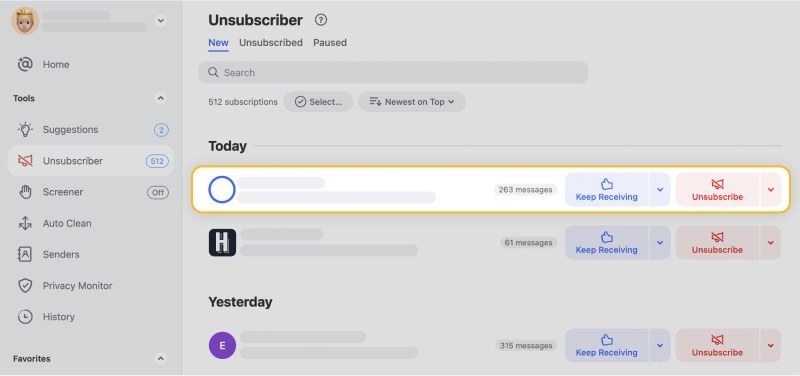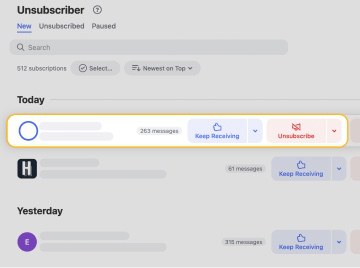 Auto Clean is another feature to remove emails regularly. This way, you don't have to waste your time deleting emails at the end of every day. This saves you more time for important work duties, such as scheduling future emails.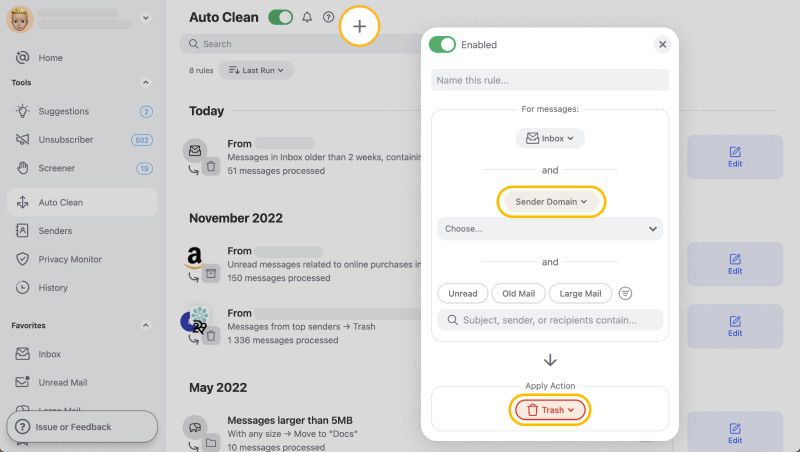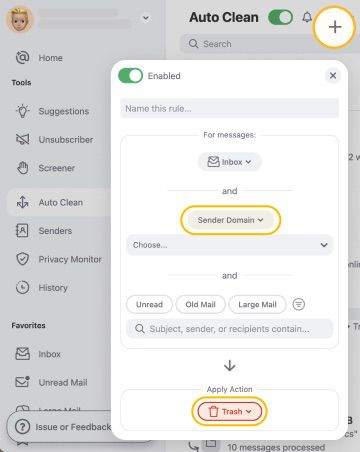 The less time you waste on repetitive tasks, like cleaning, the more time you can spend on important duties.
Wrap Up
Overall, it isn't too difficult to find out how to schedule an email in Gmail. The only thing you need to spot is the nearby drop-down menu. With this, you'll be able to adapt to your team members in different time zones.
---
Scheduling an Email in Gmail - FAQs
Can You Set a Timer For an Email to Send in Gmail?
Yes. You can select a specific period, minutes or hours in the future. While you won't see any actual timer, you can check the sending period of an item by clicking on it from under the "Scheduled" menu.
Will a Delayed Email Still Be Sent if Gmail is Closed?
Yes. You do not need to keep your Gmail open for the entire duration of the email being sent. Provided you see your message is scheduled to be sent, you can close the application. Gmail is entirely on Google's servers, preventing you from needing to keep it open.
Will a Scheduled Email Be Sent Without the Internet?
No. You will need to have a persistent connection to Google to send any emails. However, if you schedule the email while you have internet access, that email will arrive at the scheduled time, regardless of your persistent connection.