Changing Your Email Address
Now, you can technically change Gmail address, but that's only if you create a new one. You may want to change it if it's old, you have a new name, a new job, or you want it to be a little more professional.
Some have said it's possible to change your Gmail address when logged into your Google account on either mobile or desktop.
So, instead of telling you, it's 100% possible to completely change your Gmail account, we are going to talk about what you can do with your email instead.
How to Change Email Address on Gmail
Here are a few things you can do if you want to know how to change email address on Gmail with or without creating a new account.
1. Create a New Account
The most obvious way to change Gmail email address is to create a new account.
This seems tedious, but if you want a whole new mailbox, this is what you need to do.
Go to the Google Account Creation Page.
Complete the steps: enter your name and new email address.
Confirm and choose a new secure password.
Click Next.
Choose a recovery mailbox and complete all sections.
Agree to the terms and conditions and click Create Account.
Set Up Email Forwarding
So, you have created a new account but still, need emails from your old mailbox. The best way to keep your old messages but have them in your new mailbox is to set up email forwarding.
Sign into the old account.
Click Settings.
Choose Forwarding and POP/IMAP tab.
Find the forwarding section and click Add Forwarding Address.
Enter the new account here.
Click Next → Proceed → Ok.
Verify the link in the new mailbox.
Now, go back to the settings in the old account.
Go to the POP/IMAP tab again.
Select Forward a copy of incoming mail to. It's a good idea to keep a backup copy!
Save.
To cancel emails forwarding, go back into settings like before and click Disable.
💡 Note: If you choose to create a new account, be sure to let your contacts, workplace, and friends know.
You might also want to go through all important accounts like your online banking and switch to your new mailbox (read more about how to delete a Gmail account on iPhone and how to recover Gmail account).
2. Create Email Alias
Instead of creating a new mailbox, you can add an existing email address as an alias in Gmail. For example, if you have another mailbox on a different server you can add it to send emails from your Gmail mailbox. If you are an Admin for a school or workplace, you can create aliases within the Admin Console.
For now, this is how to add a new address to your Gmail.
Open your mailbox.
Click Settings → See all settings.
Choose the Accounts tab.
In the Send mail as section, choose Add another address.
Enter your name and the address you want to also send emails from.
Click Next step and send verification.
If you are adding a work or school mailbox, you will need to add the SMPT server information, username, and password.
Click Add an account to finalise.
To confirm the account, click the verification link sent to you.
To switch the account you are sending from, click the from section and select the alias email address when typing a message.
3. Change Email Address Name
Another option, instead of creating a new mailbox is to simply change your name. Your name is what is shown when you send a message to someone else.
Recipients first see your name, and then the address. You may want to edit your name to be more professional, or if you have indeed changed your name.
Here's how to change Gmail address name.
Open your mail account.
Go to Settings.
Click the Accounts tab.
In the Send email as section, click Edit information.
Add a new name here.
Click Save changes.
4. Other Ways to Change Addresses
If none of the above appeal to you, here are some other easy options to switch your email.
Add dots to your email address
Gmail cannot recognise if you have a dot in your email account or not. So, if you wanted to change it up, you can add or remove the dots and still be able to send from the same mailbox.
You don't need to edit any settings, just send a message with or without the dots within your address.
Add another email address to Gmail
You can add another email address to Gmail account to send messages via a different address (this option especially works for those who have multiple Gmail accounts). Here is how to do this:
Click your profile picture and then Google Account.
Find Personal Info and click the arrow next to the email.
Choose Advanced.
In alternative emails click Add.
Enter your password.
Enter an alternative address (the one you already have).
Choose Add.
Click the verification link to confirm!
How to change your Gmail address without creating a new account
Go into your Google account, open Gmail settings, locate your email, and see if there is an Edit option.
However, Google has said some may be able to change their email address if it doesn't contain gmail.com.
Declutter Your Mailbox with Clean Email
Although you cannot change your email address with Clean Email, you can use its features to create an organised mailbox to enhance your emailing experience.
Use the Clean Email management tool instead creating a whole new account just because your current one is cluttered. Some of app's great features are:
Auto Clean
Auto Clean removes the need to perform any manual emailing tasks. Set up an Auto Clean rule and your mailbox will be doing the hard work for you!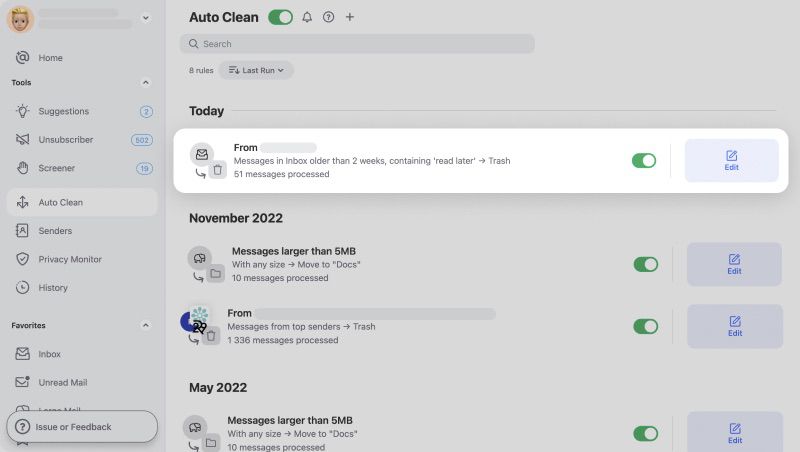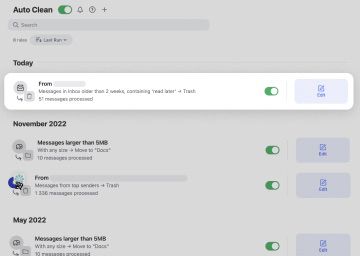 No more manually moving emails to archive or trash, you can set your own specific rules to perform any task you want. Simply select a message and mark the checkbox 'Selected and future similar emails' → Create Rule.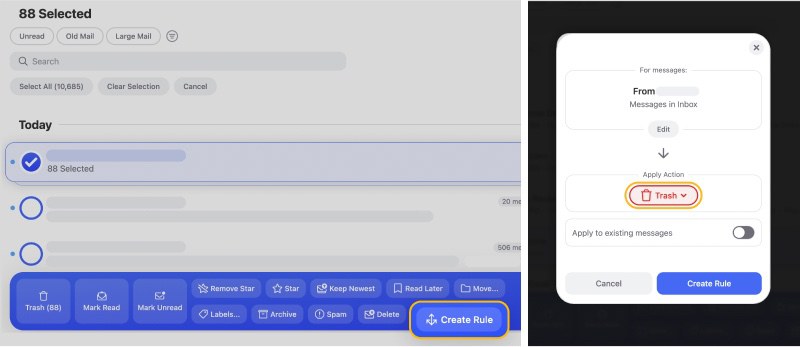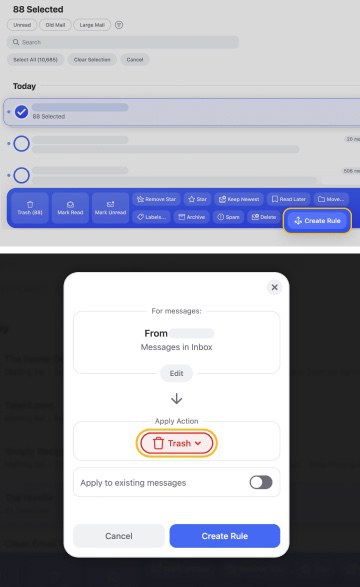 Unsubscriber
Unsubscriber allows you to quickly remove yourself from unwanted mailing lists, you know those ones that clog up your mailbox, and you never read the emails!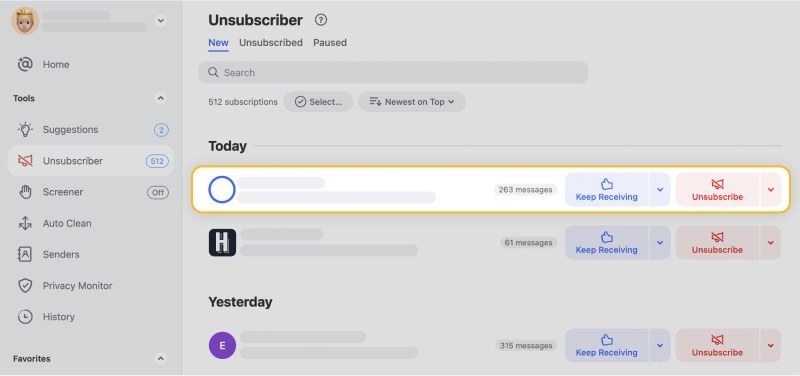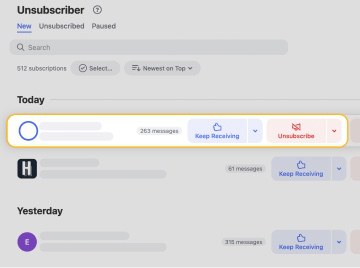 Click Unsubscribe to automatically move all emails straight to the trash, or choose Read Later, which moves newsletters to the Read Later folder for you to view at your convenience.
Smart Views
Smart Views are pre-set bundles of similar emails. This makes searching for certain messages so much easier. You can quickly find a certain group of emails by selecting a Smart View like 'Online shopping emails' and specifying your search. This tool is handy for quick organisation and applying actions to groups of emails instead of managing them manually.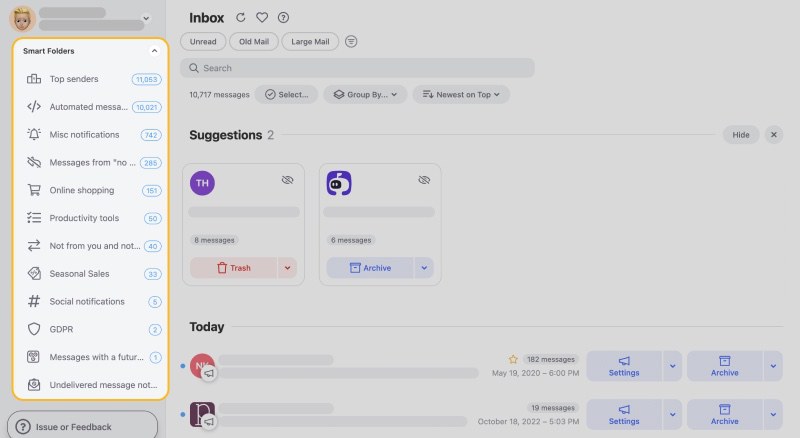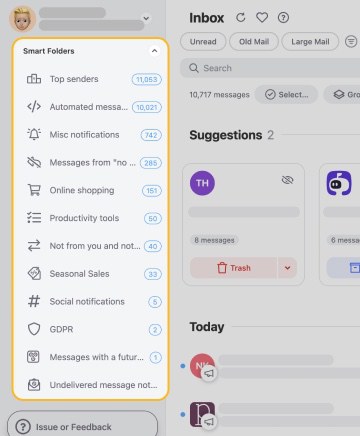 The app cares about your privacy and security, we never sell or share user data with third parties.
Wondering to become an email guru? Check out our other posts on how to reach Gmail Inbox Zero and how to search Gmail to increase your productivity.
---
How to Change Gmail Address - FAQs
Can you change your Gmail address?
You cannot change your Gmail address if you are not given the Edit option. The only way to change it is to create a new account.
Can I change my Gmail address without creating a new account?
You cannot always change your account without creating a new one. Some of the options are: create a Gmail alias, edit email account name, or add dots to your address.
Can you change your Gmail address name?
You can change the name that is shown when you send a message through Gmail.
Why can't I change my Gmail address?
You cannot do this unless you create a new account.