Why Can't I Find That Email?
When you have dozens or even hundreds of messages in your inbox, it can be hard to find a single message. You can try scrolling through the emails to find what you're looking for, but it may take you hours. Sometimes you don't have time for that, especially if you're trying to pull up important information like an online purchase receipt or a phone number you need.
Thankfully, you can search for email on iPhone using your preferred email app. As long as you know some basic criteria, you will always be able to find what you're looking for.
How To Search For Emails On iPhone
Almost all email apps make it possible for users to search for messages no matter how many emails there are to sift through. However, sometimes app updates and hidden features make it hard to know how to search email on iPhone. But with these simple directions, you can find any message in just a few clicks.
How to search in Mail app
The Mail app makes it easy for you to perform an iPhone mail search based on different criteria. For example, the iPhone email search feature lets you enter a keyword and access all messages whose text contains that word, or you can look for all emails you received in a certain month.
To search:
Open the Mail app.
From the mailbox screen, swipe down to access the search field.
Tap in the search bar, then type the word or words you'd like to find.

💡 Note: If you want to search for emails on iPhone by date, you can enter a timeframe (ex. March) and tap the calendar suggestion to view messages from that timeframe. Similarly, you can use terms like "flagged" or "unread" to narrow results based on these parameters.

Next, choose whether you'd like to browse all linked mailboxes or the current inbox.
Tap Search.
The results list will appear, and you can tap to select an email from the list.
How to search Gmail on iPhone
If you use Gmail mobile app on your iPhone, then you'll need to:
Open the Gmail app.
Tap the Search in emails field at the top.
Once you start typing your inquiry, Gmail may offer suggestions. You can click on those at any time or keep typing.

When you've finished typing, hit Enter to perform the lookup.
💡 Note: When you search iPhone emails using the Gmail app, you will only see results from your Inbox and Sent items, not the Trash.
Learn more about how to find old emails on Gmail and how to find unread emails in Gmail.
How to search Yahoo email on iPhone
Yahoo users can also download the Yahoo Mail app for iPhone and use it for searching and managing emails. Here is how:
Open the Yahoo Mail app.
Tap Search (the magnifying glass) in the upper right corner.
Type your inquiry into the search bar.
Tap Search (or hit Enter).
💡 Note: Once you complete your Outlook search request, you can also narrow down the results by selecting Emails, Files, or Photos at the top. You can also specify if you want to browse just Sent or Received messages.
How to search Outlook on iPhone
Open the Outlook app.
Tap Search in the bottom menu bar.
Tap the search bar at the top, then type to enter your lookup criteria.
Tap Search (or hit Enter).
💡 Note: Once you search, you can also narrow down the results by selecting Mail, People, or Events at the top.
Use Clean Email to Search and Organize Your Mailbox
Sometimes, figuring out how to search email on iPhone is complicated. However, Clean Email makes it easy for users to perform an iPhone Mail search and filter messages from any inbox.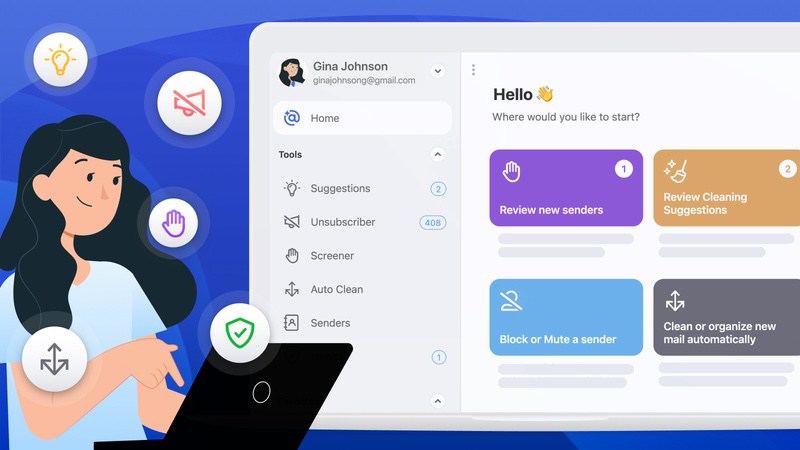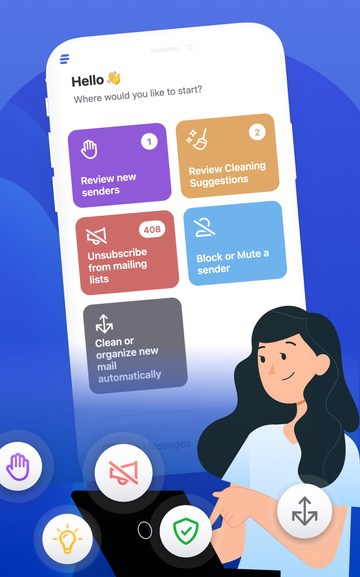 Here is how to search emails in Clean Email on iPhone:
Sign up here and connect your mail account (the app supports all IMAP-based email providers.)
Choose All Mail from the left-side panel.

💡 Note: You can also choose Inbox, Unread, or any Smart Folder you want to browse.

Type the name of the sender or domain name in the search field to find your emails.

Additionally, you can click the funnel button to apply more filters such as 'older than' or 'larger than,' and more.

Select the messages you need and choose an action you want to apply to them.
Similarly, you can use the Smart Folders feature to search iPhone emails based on specific criteria like social media notifications, finance, emails with attachments, and more. To use Smart Folders, simply open the app, and locate the Smart Folders section in the left panel. Once you select a smart folder, you can use the filters to pair down the search even further.
Clean Email isn't just a search tool, though. It's an inbox management app that can help you clean and organize your mail. There are many features that can help you remove spam, sort messages, and even automate regular email tasks.
Some useful features include:
Unsubscriber: a feature that removes newsletters and subscription messages from your mailbox by sending requests to unsubscribe for you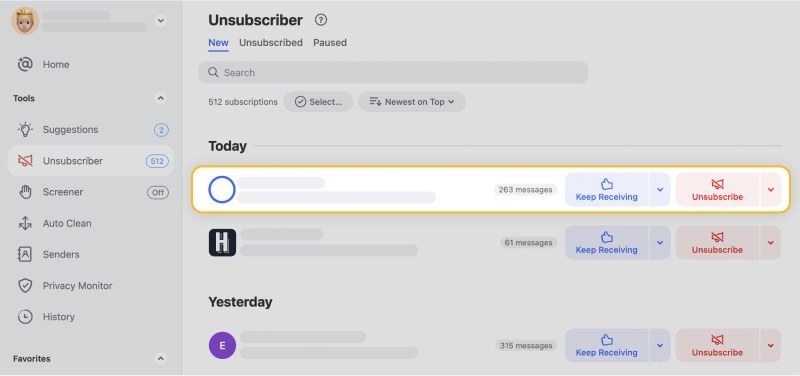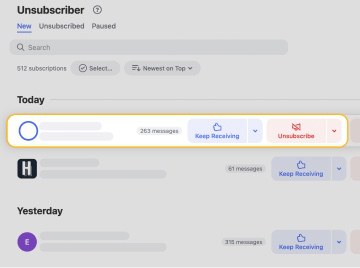 Auto Clean: a feature that lets you set up automatic rules to sort, label, or remove messages as they come into your inbox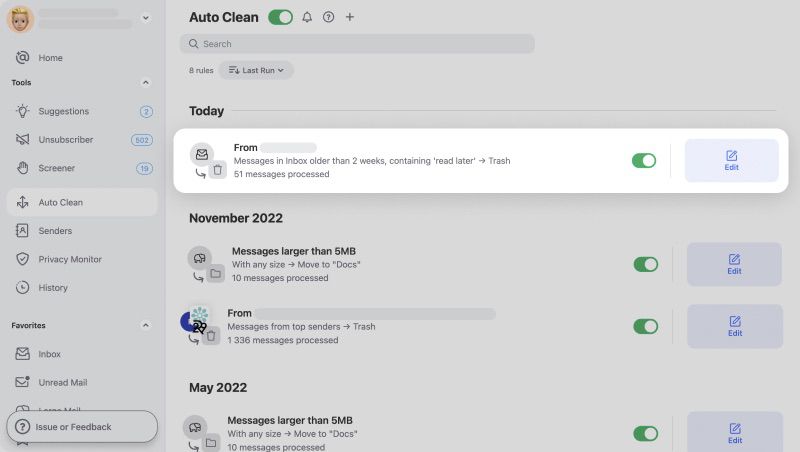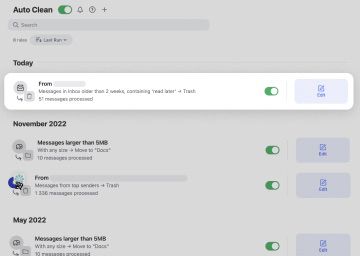 Screener: a feature that puts emails from unknown senders into a special folder outside of your inbox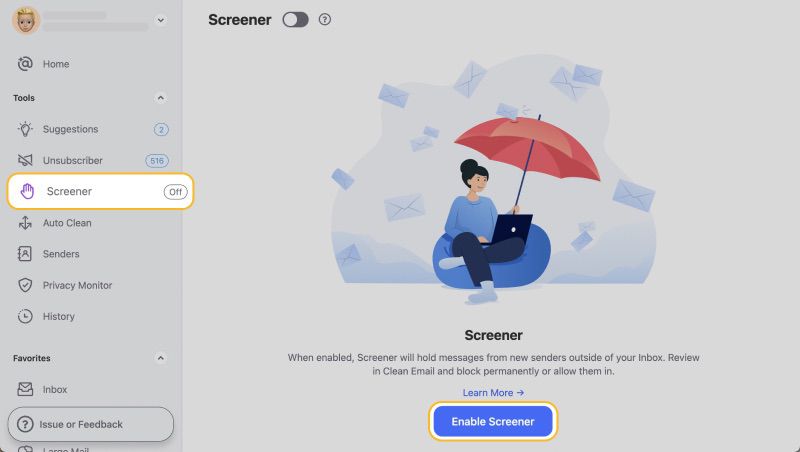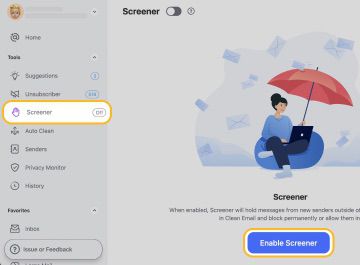 Cleaning Suggestions: a feature that sends you personalized cleaning recommendations based on your past behaviors with messages
Clean Email's design comes with privacy and security in mind. The app encrypts your data, and we never share, sell, analyze, or otherwise use your data. The algorithms only look at email headers for the sender, subject line, and recipient information along with dates, message size, and similar data.
The app is easy to use, and there's even an iOS app to make it easy for iPhone users to enjoy all the benefits of Clean Email directly from their phones.
Wondering to get more tips and tricks? Check out our other guides on how to delete all emails on iPhone and how to forward emails on iPhone.
---
Frequently Asked Questions
How do I see older emails on my iPhone?
If you search email on iPhone for an older message and cannot find it, it could be that your settings have automatically archived it. You can go to Settings and change this, but you can also access your inbox from the web and look for older messages that way.
Why can I only see 1 month of emails on iPhone?
If you only see messages received within the past 30 days, you need to go to Settings → Mail, and change the Mail Days to Sync to no limit.
How do you search Gmail on iPhone?
The Gmail iPhone email search feature is easy to use. Just open the Gmail app, and look for the Search Mail bar at the top of the app.
How do I search mail in the Mail app?
If you use the Mail app to view your messages, you can search for email on iPhone easily. Just open the Mail app and swipe down to access the search feature.