Why Change Back to Old Outlook?
Microsoft Outlook was first released in the 1990s, and it came bundled with Microsoft Office. Since then, it has become associated with enterprise email and calendaring, but many people also rely on it for personal purposes.
Because Outlook has always been trying to meet the complex needs of enterprise users, the application offers a huge number of useful features. The same features, however, can make it somewhat difficult to get into for new users.
To address the usability issues, Microsoft released the so-called New Outlook client a few years ago, delivering a simplified user experience that's more in line with Outlook.com, a web-based suite of email, contacts, tasks, and calendaring services.
People who install the redesigned version typically notice two things: Outlook looks different and some features are missing, such as the ability to create a new contact list.
Unsurprisingly, many Outlook users want to know how to change back to Old Outlook, and we provide step-by-step instructions for Mac and Windows in the next section of this article.
How to Switch Back to Old Outlook on Mac
If you value functionality over design, then you can follow the instructions below to learn how to revert to Old Outlook on Mac:
Open Outlook.
Click the Outlook menu.
Uncheck the New Outlook option.

Click the Revert button.

Wait for the application to revert to Outlook Classic view.
Alternatively, you can follow these instructions instead:
Open Outlook.
Click the Help menu.
Click the Revert to Legacy Outlook option.
Confirm your decision to revert to Legacy Outlook Mac.

Wait for the application to restart.
That's how you can revert to Old Outlook Mac.
How to Enable Outlook Classic View on Windows
The Windows version of Outlook is different than the Mac version, so you need to follow the instructions below instead to go back after Outlook view changed:
Open Outlook.
Switch the toggle next to "Try it now" to the Off position.
If Outlook still doesn't look the way you would like it to look, you can try the following:
Open Outlook.
Go to the View tab.
Click Change View.
Make sure the Compact option is selected.

Instead of the Change View dropdown menu, open the Layout dropdown menu.
Click Folder Pane and select Normal.

Click Reading Pane and select Right.
You can also play with other View settings to make the application look and feel exactly how you want.
Organize Outlook Messages Using Clean Email
Regardless of if you've decided to go back to Old Outlook on Mac or Windows, you should learn how to organize our inbox using Clean Email to prevent it from becoming cluttered and usable.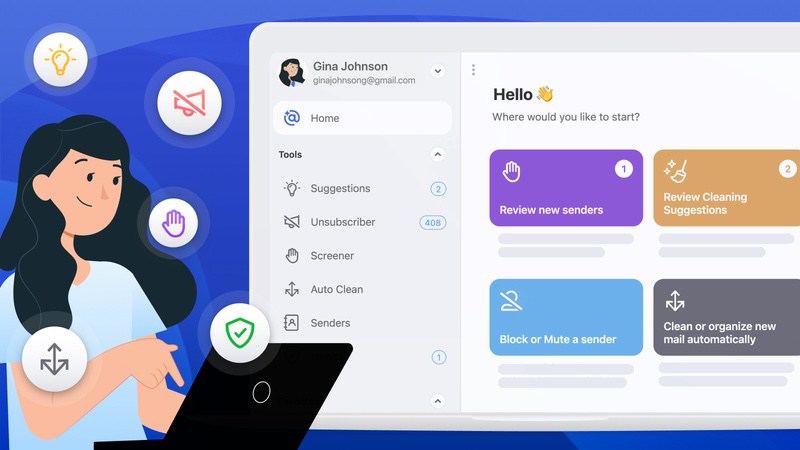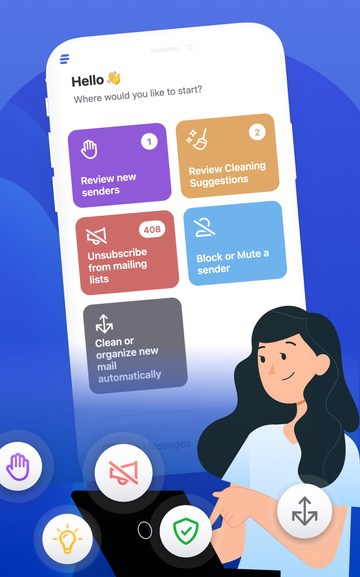 Clean Email can organize all cloud-hosted Outlook, Hotmail, and Office 365 inboxes, and it does so transparently, securely, and with respect to your privacy.
Here's how you can achieve and maintain Inbox Zero using Clean Email in just three simple steps:
Step 1: Turn messages into easy-to-review bundles
When you connect Clean Email with your inbox for the first time, it automatically groups similar messages into easy-to-review bundles, called Smart Folders.
There are Smart Folders for automated emails, messages that are larger than 10 MB, social notifications, emails you've sent to yourself, messages that have been marked as deleted but have yet to be deleted, and more.
Thanks to Smart Folders, you can easily apply a single action to hundreds or even thousands of messages at the same time, which beasts having to organize messages manually one by one.
Step 2: Create Auto Clean rules
Whenever you organize messages using Clean Email, you get the option to create a new Auto Clean rule to perform the same inbox organization action automatically in the future.
Auto Clean rules are basically smarter mail filters you may already be familiar with from Microsoft's and other email clients. The biggest difference between Auto Clean rules and traditional mail filters is that the former can be created with a single click.
All Auto Clean rules can be managed just as conveniently as they can be created, so pausing, editing, or deleting them is a breeze. Clean Email even lets you know when was the last time each rule was triggered, so you always know if they're working as intended.
Step 3: Unsubscribe and block unwanted emails
Don't you hate how you constantly receive unwanted emails from senders you don't care about? With Clean Email, you can effortlessly unsubscribe from subscriptions that don't contain unsubscribe links and block senders that don't understand what "no" means.
To get rid of an unwanted newsletter, for example, you would normally have to find an unsubscribe link at the bottom of a newsletter message, click the link, fill out an unsubscribe form, and pray for the sender to respect your decision.
Clean Email makes this cumbersome process much more straightforward, allowing you to simply open the Unsubscriber feature and click the Unsubscribe button next to each subscription you want to get rid of. You can even pause individual subscriptions instead of getting rid of them straight away.
Wait, there's more!
In addition to Smart Folders, Auto Clean rules, and its Unsubscriber feature, Clean Email can enhance your security by regularly checking your email against known data breaches and security incidents, which exposed over 22 billion records in 2021 alone.
So don't wait and start using Clean Email right now!
---
FAQ
Can I switch back to the new version of Outlook after?
Yes, it's possible to go back to Old Outlook on both Mac (open the Help menu and click the Revert to Legacy Outlook option) and Windows (switch the toggle next to "Try it now" to the Off position).
Can I customize the Outlook items view?
Yes, all Outlook views can be customized in a number of different ways, and all available customization options can be accessed from the View menu. For example, this is how you can change the font or font size in the message list on Windows:
1. Open the View menu and click View Settings.
2. In the Advanced View Settings box, select Other Settings.
3. Customize the Column Font and Row Font options.