What is Inbox Zero?
Inbox Zero can mean different things for different people: either zero emails in your inbox and having an organised and up-to-date mailbox, or it can mean spending as little time as possible sorting out messages to achieve a smoother system.
The latter is more achievable and causes less stress. Trying to ensure you have zero emails in your inbox by the end of the day is a huge task, but some strategies make it easier.
By having a Zero Inbox in Outlook, you will have more time to focus on important tasks and spend less time worrying about replying to emails or forgetting to!
Wondering how to use Outlook effectively? Keep reading to learn how to get Inbox Zero in Outlook.
How to Get Inbox Zero in Outlook
To get your Outlook inbox to zero, try and test a few different methods to see what works for you. You may want to tweak a few to suit your personal or business needs.
Enjoy this super long list of Zero Inbox methods in Outlook:
1. Simplify your Outlook email management
Before you get stuck in deleting spam emails, mark them as spam first! This helps Outlook identify which emails are spam and it will start marking them for you automatically.
Be sure to unsubscribe from all mailing lists you no longer need to completely avoid unwanted emails entering your inbox. Here's how to unsubscribe from emails in Outlook.
Alternatively, you can use the Clean Email inbox management app to easily opt out from all unwanted subscriptions from one place. Its Unsubscriber feature takes the heavy lifting of sending unsubscribe requests and completing unsubscribe forms on your behalf. Just click the Unsubscribe button in the app and this newsletter will never hit your inbox again.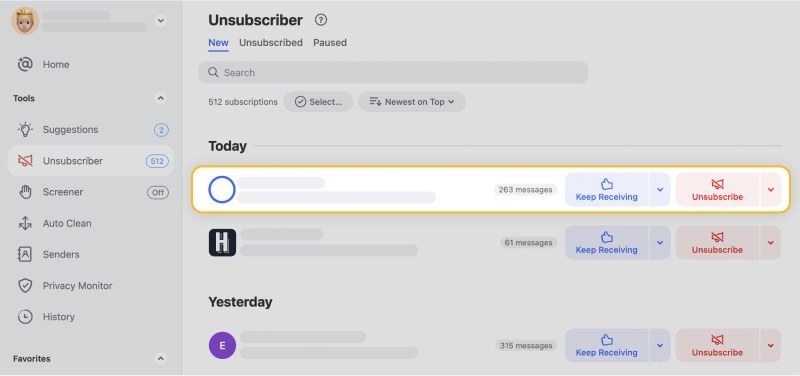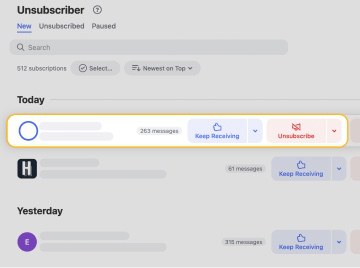 This feature is super handy when wanting to achieve Outlook Inbox Zero! You can also choose to Read Later, which moves emails to a separate folder, creating a clean Outlook inbox and a space for you to read emails when you are ready.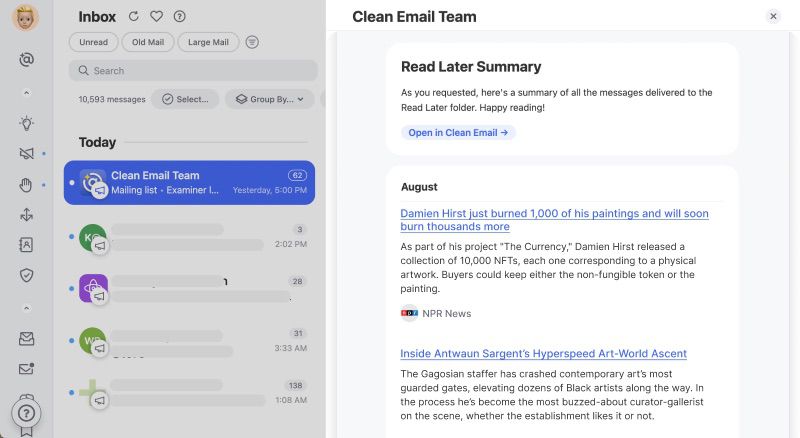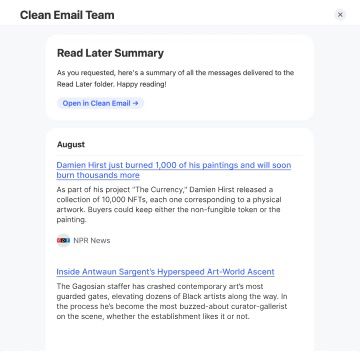 Finally, check your spam filters to see what types of emails your mail service provider is picking up.
Check out our other post about how to stop junk email in Outlook.
2. Use filters and rules
The best way to get Outlook Inbox Zero is to utilise Outlook rules and move emails into their folders automatically. This saves you so much time by helping you create an organised inbox literally without you even doing anything.
Set filters to move certain emails to different folders due to their importance, or from a sender. Check our video about how to create Outlook rules and keep reading.
In case you don't want to customise your Outlook mailbox manually, you can use Clean Email's Auto Clean feature to set up all necessary rules for managing your emails automatically.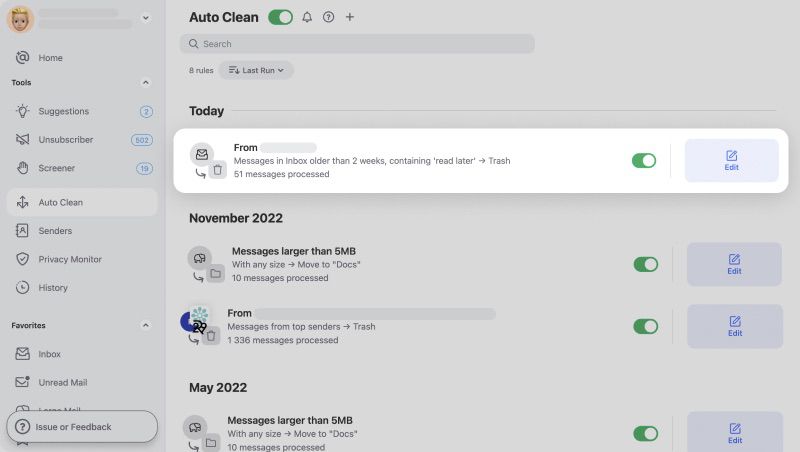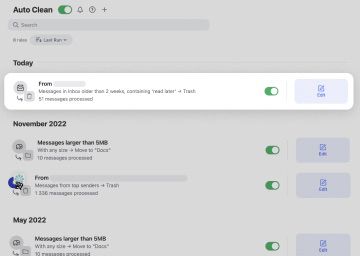 Auto Clean allows you to send emails from certain senders to Trash, archive all social media notifications once they land in your inbox, send emails to their relevant folders, and much more.
For example, you can set a rule to move emails older than 1 year to the Archive folder. Create a cleaner inbox instantly!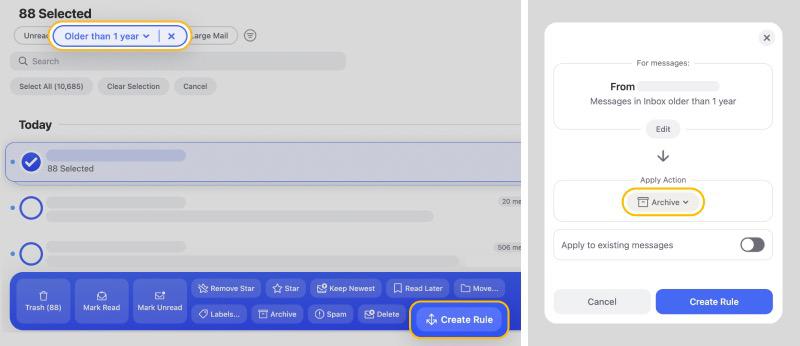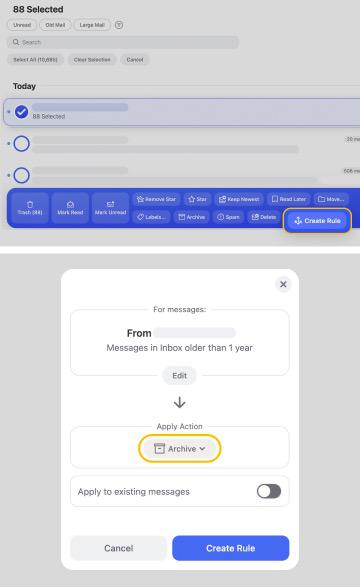 3. Don't overthink it
Don waste time questioning what to do with a message. If it's taking you too long, sort it when you have the time! You will never gain an inbox zero in Outlook if you overthink every email.
If you are replying to a message, keep it short and to the point. You can even use Outlook email templates to save time and increase your productivity.
4. The three D's – Do it, delegate it, or delete it
If the email will take no longer than 10 minutes to sort, then deal with it right away.
If the email isn't your job, or you need someone else to do the task for you, forward it to them.
Delete any unimportant emails!
5. Create folders
The following folders in Outlook are just an idea to make your mailing life easier.
Action Required – These emails need urgent action taken.
Awaiting Response – These emails have been replied to.
Delegated – These emails have been forwarded to someone else.
Archive or Delete – You don't need these emails!
You can also create your own folders depending on your business needs.
6. No pointless emails
If you are working in the same room as someone, get up and speak to them instead of creating another message to reply back and forth to!
You can also remove yourself from contact groups or email threads that have gotten too long and off-topic. No one will be offended.
7. Time block when to sort emails
Set yourself time blocks throughout the day delegated to just managing and sorting emails.
For example, set half an hour in the morning, half an hour in the afternoon, and maybe ten to twenty minutes in the evening. Remember, you need that work-life balance.
How to Clean Your Mailbox with Clean Email
Clean Email can help you achieve Inbox Zero in Outlook by using handy tools to make your emailing life easier. Clean Email is free to try for any user with the option to subscribe to gain premium features that will enhance your email organisation further.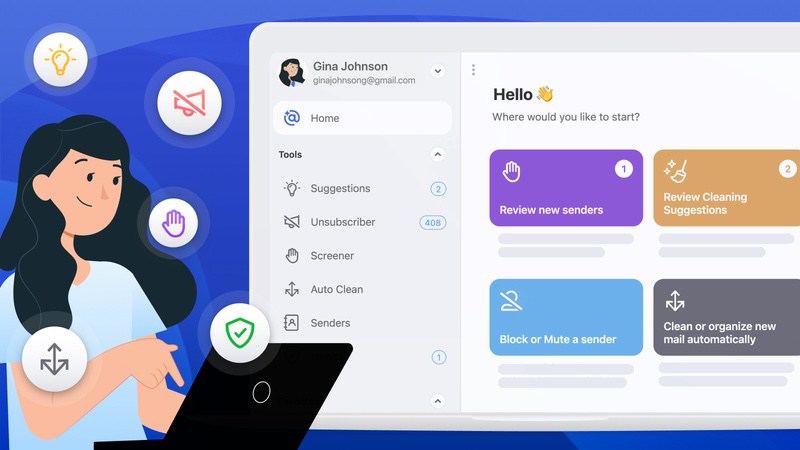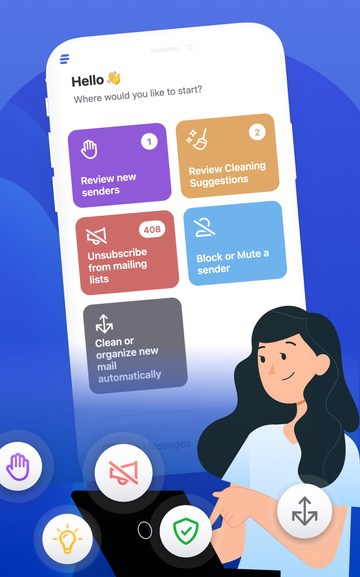 You can create filters, quickly sort messages, unsubscribe from mailing lists, and more!
The Smart Folders feature will bundle all emails automatically into their own groups. So, when you are viewing your mailbox, you can choose which group you would like to focus on.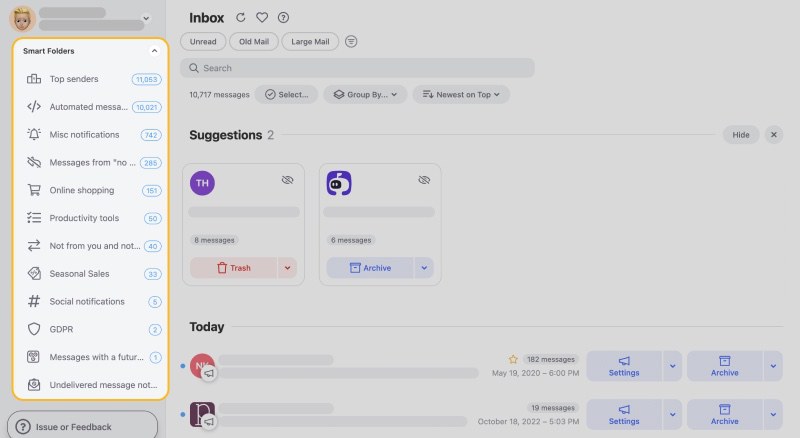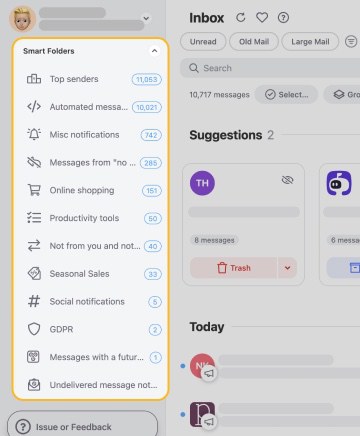 For example, all social media related emails can be found under 'Social notifications' folder. You can also choose to sort the group from oldest to newest, etc.
The Screener feature intercepts all emails coming from new senders and keeps them quarantined for your review instead of showing them in your inbox.
The Cleaning Suggestions feature provides you with shortcuts to apply quick actions to your messages, based on your commonly used actions with your emails and commonly used actions of the other app users.
---
Outlook Inbox Zero - FAQs
What is Inbox Zero on Outlook?
Zero Inbox in Outlook is when you have limited emails left to organise or sort. You can either end your day with no email tasks or have created a limited time needed to work on your emails.
Why is my Outlook inbox suddenly empty?
Your Outlook inbox may suddenly be empty due to moving emails to different folders. Check your filters and your Junk folder.
How do I get to inbox 0 in Outlook?
To achieve Inbox Zero in Outlook, start marking emails as spam and removing yourself from unwanted mailing lists. You can then use filters and create folders to organise your inbox further.
What is the point of Inbox Zero?
The point of inbox zero is to create more time to perform important tasks and less time for your emails.