Take A Digital Detox Without Wrecking Your Inbox
As the intersection between work and home becomes even more of a blur, people are desperately trying to find ways to become more productive and spend less time on manual tasks like checking email. In fact, many people are trying to set aside time for a digital detox on a daily or weekly basis for their sanity.
As you may already know, a digital detox is a time when someone goes "off the grid" and unplugs from all electronic devices. However, since most of us receive upwards of 100 emails per day, taking time away from our mailbox can quickly fill it with an overwhelming amount of messages. These messages create stress and email anxiety, which only makes the situation worse.
If you use Outlook as your email provider, you may be surprised to learn that there are several Outlook tips you can use to not only maintain a well-organized inbox when you take a digital detox, but also save time and energy as you check your messages each day.
6 Best Outlook Tips And Tricks
Figuring out how to organize email in Outlook so that it saves you time can be difficult. However, there are several Outlook tips you can use to make life easier. In fact, we've put together a list of 6 tips for Microsoft Outlook that will help reduce clutter, organize your messages, and save you time.
💡 Note:All of the tips mentioned below are for the Outlook Microsoft desktop email client.
1. Organize your messages with folders
The average person receives over 100 messages per day. If you simply skim these messages and leave them, they can quickly clutter your main inbox. However, if you take the time to organize your messages into a folder system, you'll spend far less time sifting through your inbox going forward.
Organizing your messages with folders is one of the best Outlook tips you can use because it helps you sort messages and clear out unnecessary clutter. Once these folders are established, you can even set up rules to customize Outlook and sort messages for you.
In the left pane of Mail, right-click where you want to add the folder, and then choose New Folder.
In the Name box, enter a name for the folder.
Press Enter.
2. Take advantage of the built-in task list to clear out messages
Many of us use our inbox to keep track of messages that need us to do something like creating a document, signing a report, or generating a spreadsheet. Another one of the best tips and tricks for Outlook doesn't involve the inbox itself, but rather utilizing the built-in to-do list so you don't have to hold onto every message in your inbox.
To do this:
Drag and drop the email on Outlook's task list icon.
Set a due date and add reminder messages if you want.
Save the task.
Now, instead of cluttering your inbox with messages, you can simply look at your task list to see which things you need to accomplish on a given day.
3. Use the Focused Inbox
A cluttered inbox can stress out anyone. However, there are times when we need to quickly check for a specific message and get right back to business. If you use the Focused Inbox, you can do this more easily.
To set up your Focused Inbox:
Open the client application.
Select the View tab.
Click on Show Focused Inbox.
💡 Note:This only works with Microsoft 365, Exchange, and Outlook.com accounts.
Once you set up the Focused Inbox, you can specify which messages go into the focused inbox versus which ones remain in the other option. And, as you specify which messages go where, Outlook learns where you want messages and starts doing the work for you.
4. Use the Clean Up tool to remove duplicate messages
Do you ever end up with separate threads that are the same conversation, but from different people? Well, Outlook's clean-up tool is meant to help you remove duplicate messages and streamline your inbox in just a few clicks. Afterward, you're left with a clean Outlook inbox that is much easier to navigate.
To do this:
Open the email client and go to your inbox.
Click the Clean Up button.
Select Clean Up Folder from the dropdown menu.
When the popup appears, confirm by pressing Clean Up Folder again.
5. Block emails from spam senders
Spam messages can quickly take over even the most organized inbox. That's why one of these best Outlook tips is to block emails based on the sender. This lets you stop certain spam messages from even entering your inbox to begin with.
To block unwelcome senders in Outlook desktop client:
From the Home tab, select Junk.
From here, choose Junk E-mail Options.
Find and click on the tab that says Blocked Senders.
Press Add.
Enter the email address you'd like to block.
Press OK.
Click Apply to save the blocked address and push OK.
6. Set up filtering rules
Outlook filtering rules are essentially actions you plug into Outlook. Then, Outlook automatically performs these actions each time the conditions you specified are met. These rules can help you remove spam messages, sort emails, and even mark specific messages as read so you know to ignore them.
To set up Outlook rules:
Launch Outlook.
Move to the Home tab.
Click the Rules button.
Click on Create Rule.
Specify the conditions you want for your rule.
Click OK.
This can really save you time because it automates tasks for you. However, filtering rules aren't specific to Outlook tips. In fact, it's also one of the best Gmail tips as well, not to mention it's something the Clean Email app offers.
Tips For Using Outlook Web App
The Outlook web app works a bit differently than the Microsoft Outlook email client many workplaces offer. This means that some of the tips for Outlook mentioned above won't quite work for the Outlook web app. But not to worry, we have plenty of Outlook mail tips for the web app as well!
1. Flag emails to follow-up on
Sometimes, it's hard to find specific messages. If you ever have this issue, then flagging messages may be one of the best Outlook tips for you.
You can flag any message by moving your cursor over it and clicking the flag icon. Also, you can flag multiple messages by selecting them all, then pressing More → Flag in the top bar. Once you flag messages, you can filter your inbox to show only the flagged messages.
2. Set up rules
Just like with the Outlook desktop application, you can set up rules for your inbox in the Outlook web app. These rules help sort messages or even delete ones you don't want.
To do this:
Login to your inbox at https://outlook.live.com/.
Click Settings → View All Outlook Settings.
Select Mail on the far left, then select Rules.
Click the Add new rule button, then program the conditions that trigger the rule and the actions the rule will take.
3. Reduce the time you spend managing email
Did you know that many of us spend five hours per day dealing with messages in our inboxes? There are a lot of reasons for this, but most of the time it boils down to a lack of measures in place to reduce email clutter.
You can do this through creating rules, unsubscribing from unwanted messages, or setting up focused views so you can look at specific messages. You can do most of these tasks through the Outlook web app, but you can also do them within Clean Email, which we will explain more about in the next section.
Master Inbox Management With Clean Email
Learning how to use Outlook so you can take advantage of all the helpful tips the internet has to offer can take a long time. However, Clean Email offers many of the same features and more.
Clean Email is an inbox management app that can help you organize messages, clear out clutter, and set up automations that keep your mailbox running smoothly no matter how many messages you receive each day.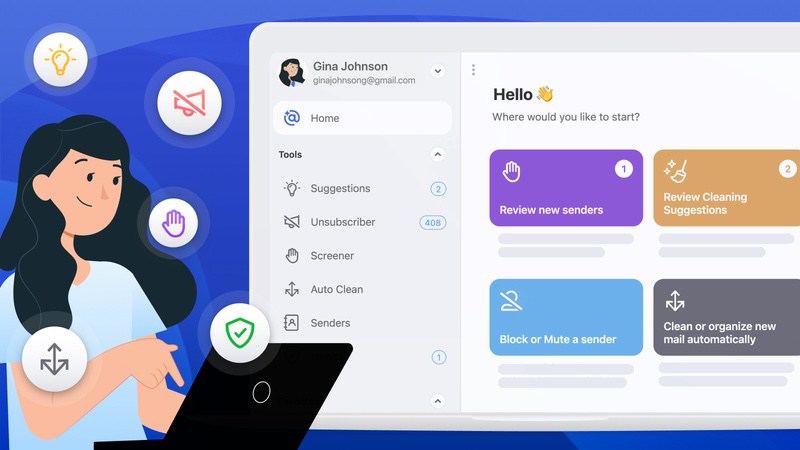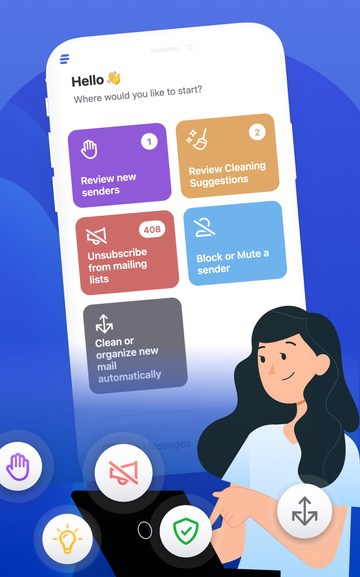 For example, you can use Auto Clean to automate routine tasks within your mailbox, much like the filter rules mentioned in the Outlook email tips above. There's no clicking through tons of menu options though — you just complete the task one time within Clean Email, then apply the task you performed to "Selected and future similar emails" so that it becomes a rule.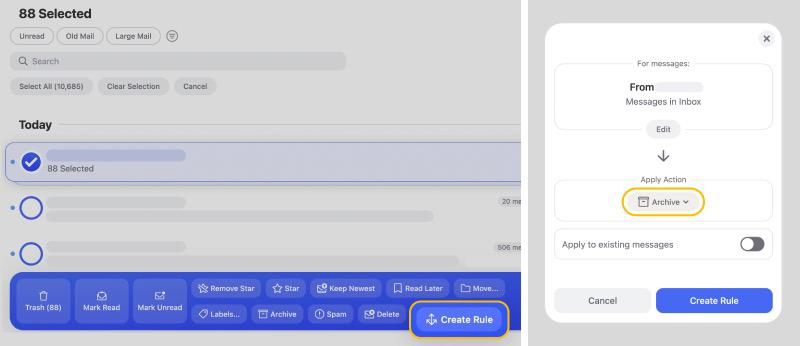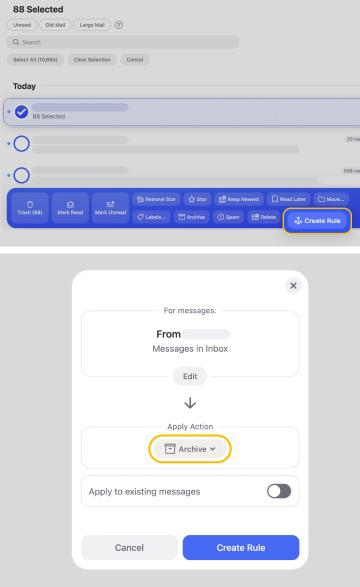 You can also use the Unsubscriber tool to remove yourself from newsletters and promotional mailings that are cluttering up your inbox. It's simple to unsubscribe from unwanted emails within Clean Email if you just login, pull up the Unsubscriber tool, and select the newsletters you no longer wish to receive.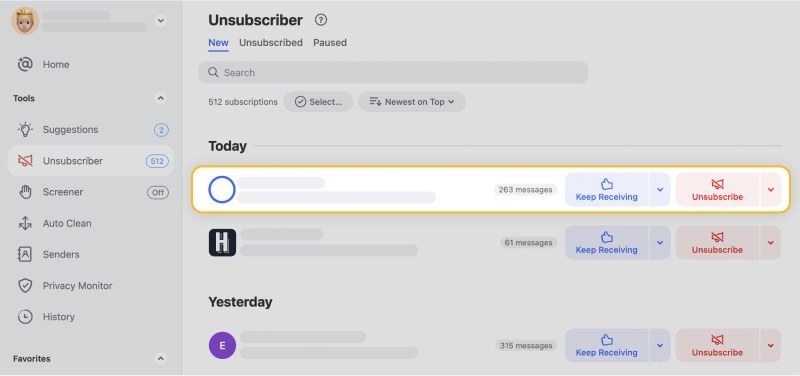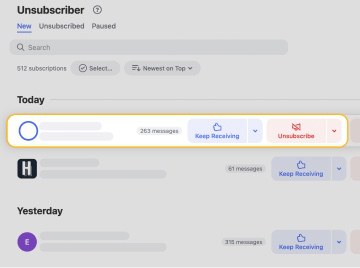 You can also use Smart Folders to organize messages into smart bundles based on specific criteria. This lets you just view emails of a single category (i.e. financial information) at a time so you can sift through them that much faster.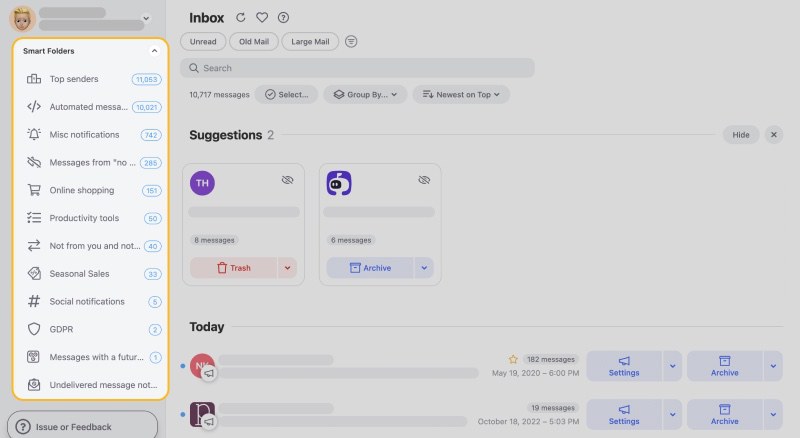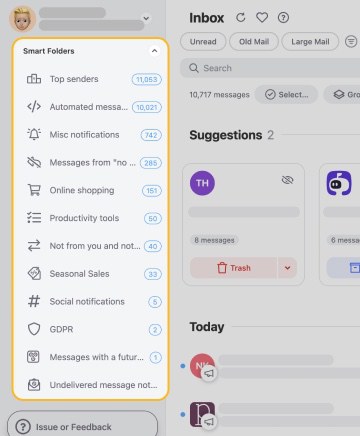 To take advantage of Clean Email with Outlook, you just need an @outlook.com mail address. If you're using a different mail provider like Yahoo or Gmail, don't worry — Clean Email is compatible with all IMAP-based mail providers.
---
Outlook Tips And Tricks - FAQs
How do I get better at Outlook?
There are many ways to learn how to use Outlook. This list of tips for Outlook is just one of many posts available that explain how to perform tasks in Outlook.
How do I make my Outlook productive?
Outlook offers lots of tools to help you make your inbox work most efficiently. For example, you can set filtering rules, train your spam filter, and use the Focused Inbox view to make Outlook work smarter, not harder.
What are the best features of Outlook?
Outlook offers many great features to help people manage their inbox. Some of these features include the ability to delay message sending, set automated rules, and filter messages based on specific parameters you set.
How do I keep Outlook organized?
You can use folders and other best Outlook tips mentioned in this article to help you organize your inbox.