What Is a Professional Email Address?
Even if you can't exactly define what separates professional email addresses from unprofessional ones, you can probably easily tell which is which when you see them side by side. Don't believe us? Then guess which of the two addresses is more professional:
johndoe@companyname.com
bigjoe85@gmail.com
Of course, it's the first one, but why? Because it follows an easily recognizable professional email address format and clearly conveys who the person behind the mail account is and who they are affiliated with. In other words, the best professional email addresses are like digital business cards because they bear useful information about an individual or company.
How to Make a Professional Email Address
Creating a mail account like bigjoe85@gmail.com is pretty straightforward:
Go to Gmail or some other similar mail service provider.
Register a new account.
Choose the desired username (the part before the @ symbol).
That's it! You can now log in to your new Gmail account and send emails as, for example, bigjoe85@gmail.com (assuming the username was available).
But how to create a professional email address with a custom domain name (the part after the @ symbol)? To do that, you need to purchase your own domain name.
Domain name registrars like Namecheap, GoDaddy, or Domain.com make this easy. Most registrars also offer email hosting services, making it easy to create professional accounts using the custom domain name.
Alternatively, you can link the custom domain name to paid email services like Zoho Mail, Google Workspace, Fastmail, or Microsoft 365. Paid mail services provide a ton of useful features, robust email security, and more perks.
Because each domain name registrar and paid mail service is different, we can't provide you with detailed instructions on how to create a professional email address, but finding the help you need online shouldn't be a problem. Just search "how to change email address," and you should see a whole bunch of relevant search results.
What Are the Benefits of a Professional Mailbox?
We've already touched upon the biggest benefit of using a professional, unique email address: increased recognizability.
However, there are several other benefits that are worth describing, such as:
Deliverability: Because free mail services and the domain names associated with them can be used by anyone, it's not uncommon for their users to encounter email deliverability issues. Sure, the most popular free mail services, such as Google and Outlook, are solid in this regard, but good luck finding an available username that's also easily recognizable.
Credibility: When you send someone an email address, you want the recipient to open it, and many people will (rightfully) avoid opening emails from addresses that don't seem credible. That's why getting a custom email address is a surefire way to increase your email open rate.
Consistency: For your marketing efforts to yield good results, they must be consistent. If your web address is www.company.com, then your mail account should reflect this. Like this: email@company.com. This way, your recipients will instantly know who is emailing them.
Best Ideas for a Professional Email Account
Now that you understand what the benefits of a professional mail account are, it's time for us to take a look at some professional email address examples.
We can break them down into several major categories:
First name + custom domain name: john@company.com
Last name + custom domain name: doe@company.com
Full name + custom domain name: johndoe@company.com or john.doe@company.com
Shortened name + custom domain name: john.d@company.com or j.doe@company.com or jdoe@company.com and so on
Identifier + custom domain name: john.marketing@company.com or john.cpa@company.com or john.seattle@company.com and so on
As you can see, all of these address ideas include a custom domain name, which is why you should avoid using free business email accounts unless they support custom domain names. Both Outlook and Gmail do, and you can read our Outlook vs. Gmail comparison to find out which of the two services is better.
Keep Your Inbox Organized with Clean Email
Registering a professional mail account is just the first step. The difficult part is keeping it organized. Since most webmail providers offer only limited inbox management features, we recommend you use a third-party inbox cleaner like Clean Email.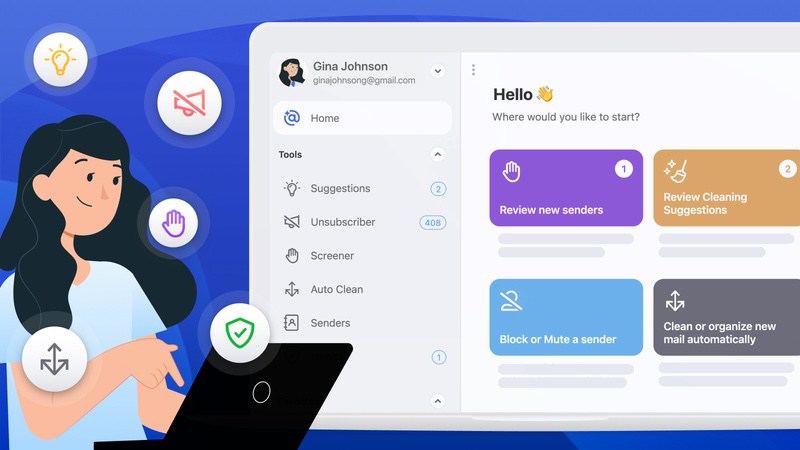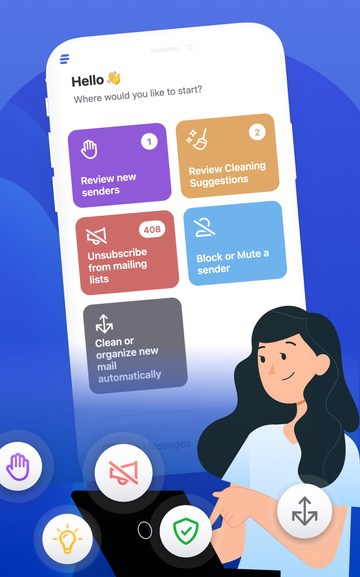 The app works with most mail addresses (all providers that use the IMAP protocol are supported), and it uses intelligent algorithms to automatically organize emails into bundles, called Smart Views, such as "Social media notifications," "Finance," "Emails older than 1 year," and others.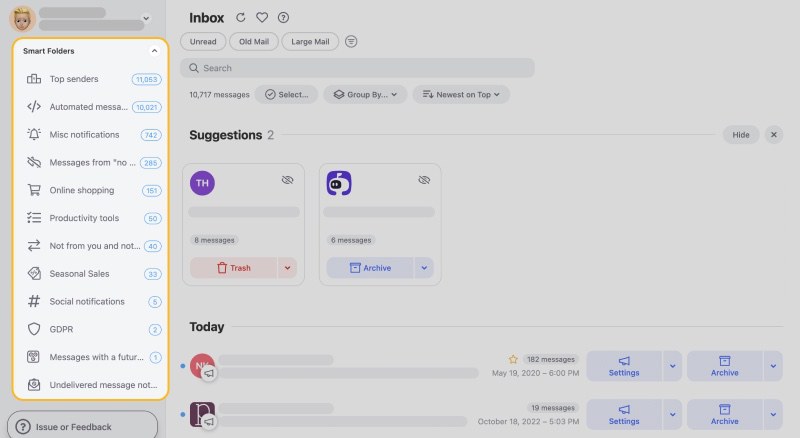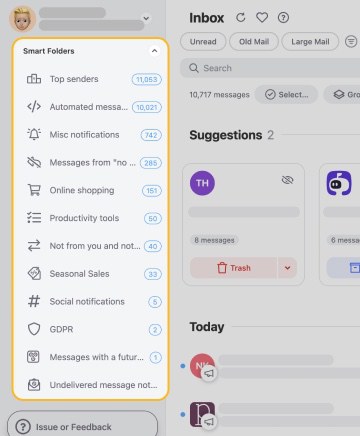 Thanks to Smart Views, it's easy to clean similar emails across all folders and labels, and you can effortlessly automate routine email management tasks with the Auto Clean feature.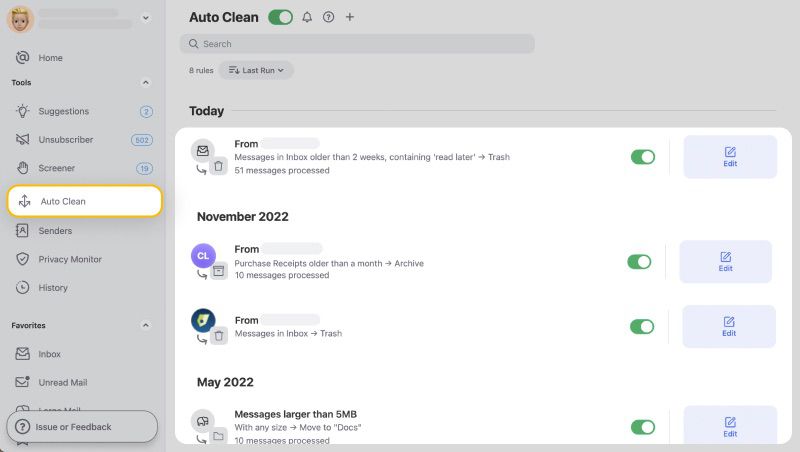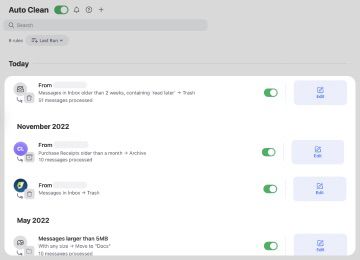 Even newsletters and subscription emails are no challenge for Clean Email and its Unsubscriber module, which can effectively and quickly stop reoccurring emails regardless of whether they contain an unsubscribe link or not.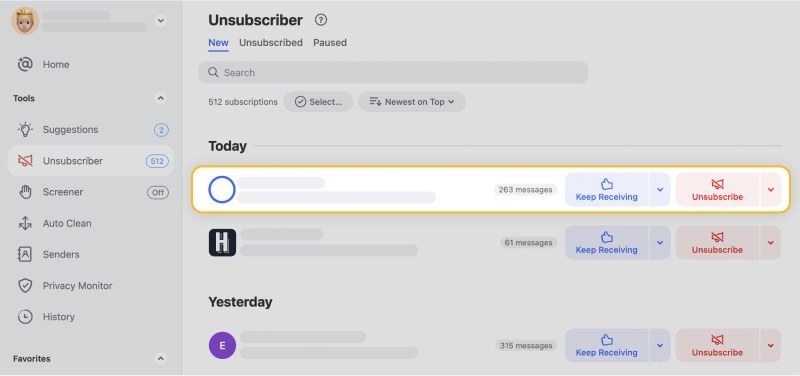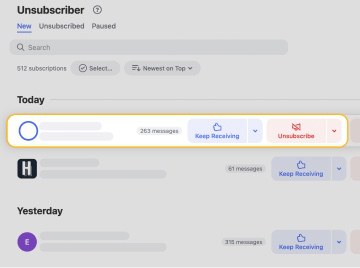 ---
Professional Email Account - FAQs
What does a professional email address look like?
Such address is easily recognizable and includes a custom domain name that clearly reflects the identity of its holder.
Can I use Gmail as a professional email?
Yes, you can use Gmail as your professional mailbox, but there are several good reasons why you shouldn't. For example, Gmail addresses are commonly seen as generic, and this may reflect negatively on you or your business.
How do I get a professional email address?
To get it, you first need to register a professional domain name. Then, you need to link the domain name to your mail service of choice.
Why is it important to have a professional mail account?
It offers several important benefits, such as improved deliverability, branding consistency, and higher credibility.
Is it professional to have numbers in your email address?
No, it's generally not professional to have numbers in your mail account, unless the numbers are part of your business name.
Is Outlook a professional email?
It can be because Outlook users can pay for professionally branded mail addresses.