Why You Need AOL Mail Searching
If you have a clogged-up mailbox with tons of unwanted spam messages, old emails you've never opened, and messages you just need to delete, you'll probably find yourself in a situation of needing to look for important emails.
We've all been there.
You suddenly remember you haven't responded to someone, or you need information for an event. And your mailbox is just flooded.
Before you begin looking for lost AOL messages, be sure to check the Trash folder or your Archive folder. Just in case they've been accidentally moved.
This article will explain how to use the AOL Mail search bar tool to refine your search and identify the emails you're looking for.
How To Search AOL Mail Effectively
Luckily, there's a search filter in AOL Mail, making it easier to filter through your messages to locate the message or email thread you're looking for.
Or, if you're fed up with your messy inbox, you can create AOL rules to never lose emails again!
AOL Mail Search on the Web
Here's how to search mail on AOL on the web.
There are two ways to search for emails: the single search criteria, and the advanced options.
Log into your AOL account.
Locate the search box and click the drop-down arrow.
Choose the section of your account you want to search (e.g. New/Old Mail).

Now press the Search button.
Click the Advanced options to extend your search. Now enter your search criteria (e.g subject, keyword, date, etc.).

Finally, click the Search button again.
Once you have located your emails, it's a good idea to begin organising them at the same time. You can use Clean Email to help with this. Learn how the Clean Email solution can help to keep your messages organised and your account decluttered at the end of the article.
How To Search Emails in AOL Mobile App
Here is how to search for messages within your AOL mobile application.
Click the magnifying glass icon at the top right of the page.
Enter your keyword or sender's name in the search bar. Click Enter.

Additionally, you can choose the folder where to look for your messages such as Sent, Unread, etc.
Read this article to learn more about how to search email on iPhone.
Search AOL Emails in Apple Mail App
This information is for those searching for emails within the Apple Mail client, not within the AOL mobile app.
You can integrate all email accounts onto your Apple Mail application, so when looking specifically for AOL emails, you need to refine your search or be sure to select the correct email account when viewing all mailboxes.
To easily begin searching for emails within the Apple Mail application on Mac, simply use the Search bar at the right on the top action bar.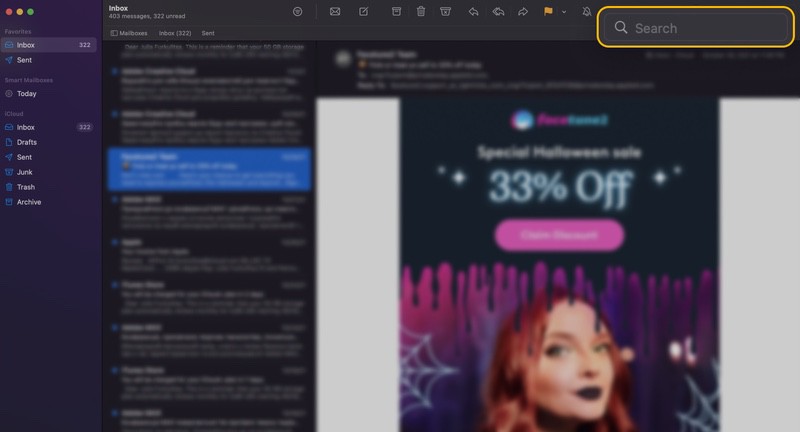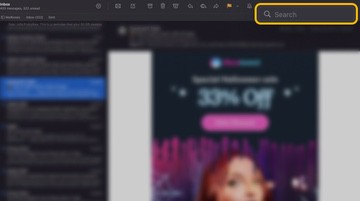 Or filter your mailbox to find a certain email. There aren't many filters available in Apple Mail, however, it might help.
Open the Apple Mail application on your iPhone.
Choose your AOL mailbox and click the Inbox folder to open all messages.
Once you're in the Inbox, select the three lines in the left corner (this is the filter icon).
Now tap Filtered by and choose from the following toggles:

Only Mail with Attachments.
Only from VIP.
Only Mail Sent Today.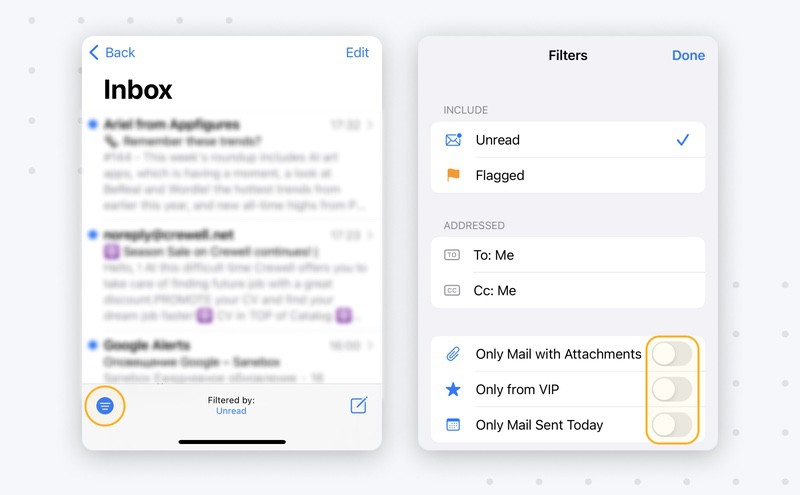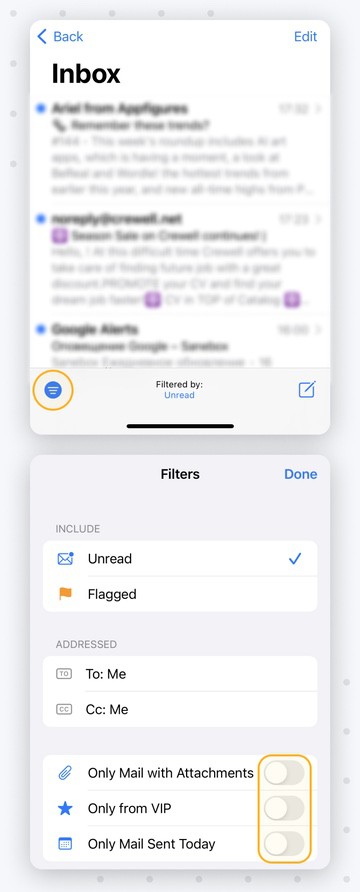 You can also choose to include flagged messages, and messages addressed to you.
Having a second Gmail, Yahoo, or Outlook account? Check out our other guides to learn more about Gmail search operators, how the Yahoo Mail search works, and how to search email in Outlook.
Never Lose an Email with Clean Email
Clean Email can help you organise and clean your AOL mailbox to never lose a message again with easy-to-use handy tools and features.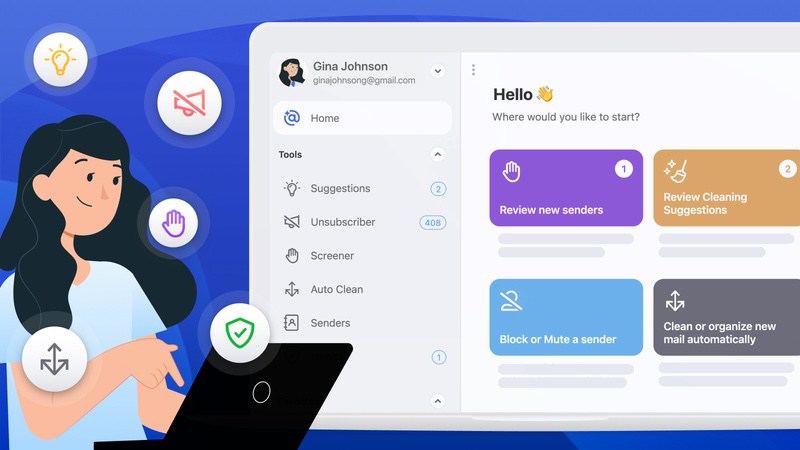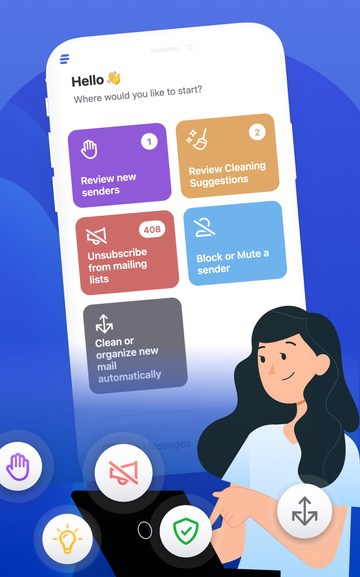 You can declutter your mailbox by getting rid of old messages, setting up automated rules, blocking unwanted senders, and much more.
Once you have organised your emails, you won't have to worry about losing important messages or forgetting to respond to emails.
You can also search and filter messages with Clean Email, making it so much easier to locate forgotten or missing emails.
How to Search Emails in Clean Email
Launch the app and click on All Mail located in the left panel. You can also choose to search from your Inbox, Unread messages, and any Smart Folder.
Type the sender's name within the search bar, or any other keywords you think will help find the message.

You can then extend your search by clicking the funnel button. Here you can apply filters like 'older than…, larger than…, labeled as,' etc.

Now your emails have popped up, select them, and choose an action such as 'star, archive, mark read, spam,' and more.

Click Confirm to complete the action and you're done!
You can also use Smart Folders to search for emails. Smart Folders will automatically sort similar emails into corresponding folders.
For example, all shopping-related emails will show in one folder, and all finance-related emails will show in another.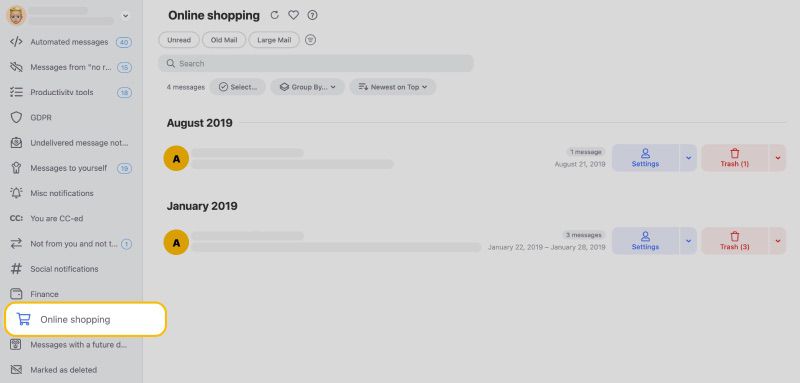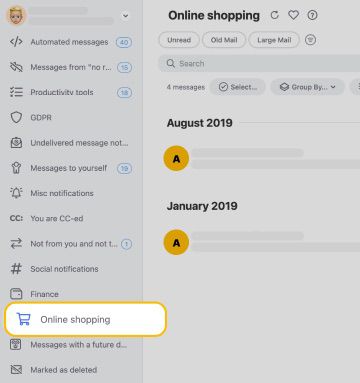 With the Auto Clean feature, you can automate any routine mail tasks to save you time, increase productivity and reduce email stress.
You can apply almost any action to your messages to begin sorting them. For example, you can choose to move mail to a specific folder, trash, archive, and more.
Set up your Auto Clean rules by clicking the Create Rule button once you have selected your emails or create rules directly inside the Auto Clean tab.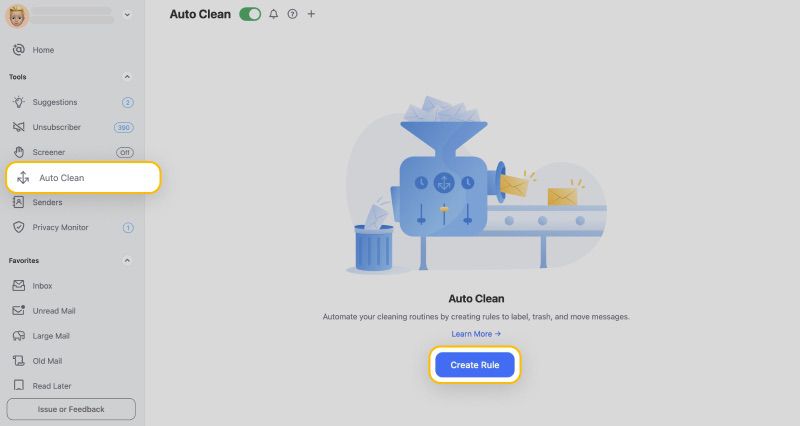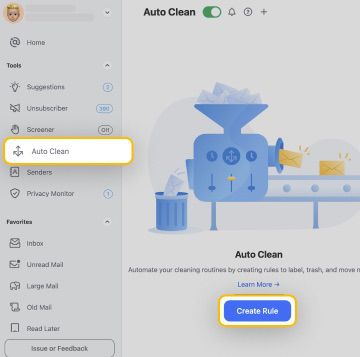 You can edit and remove your rules anytime.
Got a load of unwanted email subscriptions? Unsubscriber helps you quickly get rid of the clutter by sending unsubscribe requests on your behalf with the click of a button.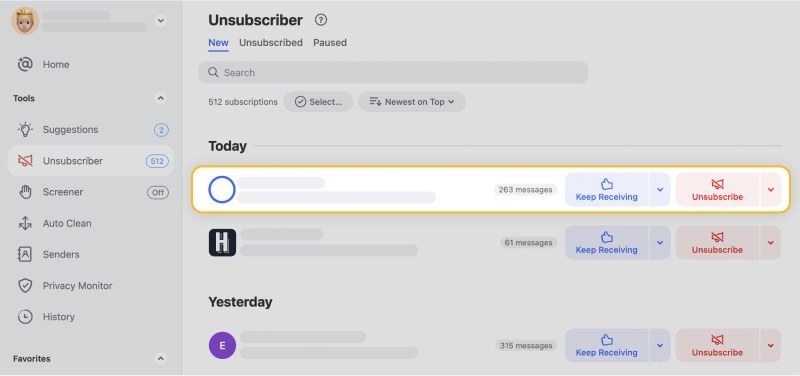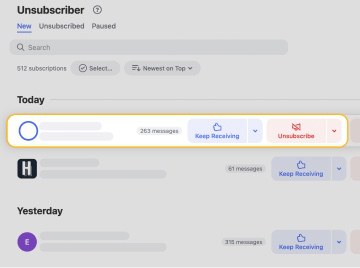 You can also send emails to a Read Later folder, meaning they won't clog up your inbox and you can always get back to them later.
The Screener is a brilliant new tool that helps keep unwanted senders and emails out of your inbox.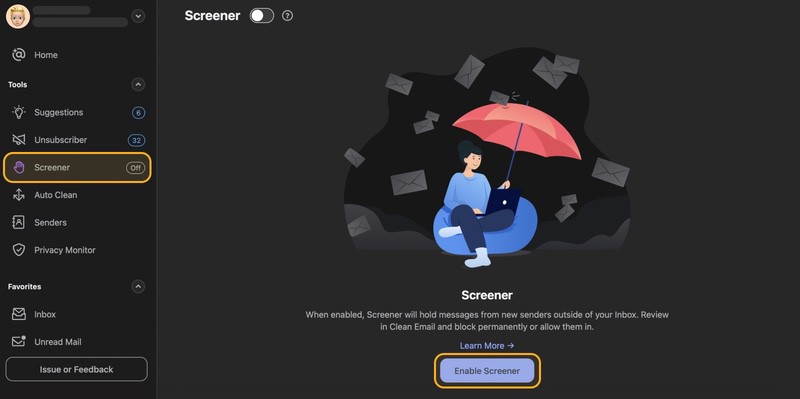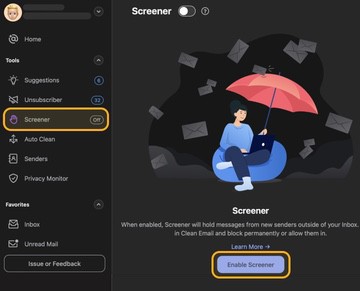 This feature holds the messages from new senders to ensure they're not spam. You can then sort through these messages and decide to let them through, block or delete them.
💡 Note: Clean Email cares about your privacy and security. We will never share information or data, nor does anyone in the Clean Email team have access to your account.
Wondering to get more tips and tricks? Learn more about how to delete AOL emails and how to block emails on AOL.
---
AOL Mail Search - FAQs
How do you search AOL Mail?
Search for AOL emails by clicking the search box and the drop-down arrow for the Advanced option. Type in what you're looking for, fill in the search criteria and hit Search.
How do I retrieve old AOL emails?
AOL will keep your emails for up to 12 months. If you haven't signed in to your account for 12 months and more, it considers by AOL as inactive and your messages will start to be removed. To retrieve emails from the trash, click the trash folder and move emails to your inbox.
Where has my AOL email gone?
If you cannot find your AOL email, you may have sent it to the wrong folder, or deleted or archived it. Check these folders, then begin a search for the email.