Selecting the Best Email Service
It may seem that all mail services are more or less the same, but that's not the case at all. While email may be one of the most primitive forms of digital communication we rely on these days, modern providers like Ymail and Gmail offer a whole host of advanced features that make email more useful.
Different mail services also come with different amounts of free storage space for messages, and you also shouldn't forget to take into consideration their security and privacy policies.
Luckily for you, this Yahoo Mail vs Gmail comparison is here to make the task of selecting the best email service easier.
Differences Between Ymail vs Gmail
Both Ymail and Gmail are among the most popular web-based email providers in the world. Ymail, officially called Yahoo! Mail, was launched in 1997 by Yahoo, while Gmail started in 2004 as a free mail service provided by Google.
Today, Ymail has around 200 million users, which isn't much compared to Gmail's nearly 2 billion users. Does this statistic alone mean that Gmail is better than Ymail? Not necessarily since your own unique email needs and priorities ultimately determine what works best for you.
Yahoo Mail vs Gmail: Storage and Price
Let's start this comparison by taking a closer look at how much storage space Ymail and Gmail users get for free and the cost of expanding it.
Here, Ymail is hard to beat because it gives users 1 TB of free storage, whereas Gmail users get "only" 15 GB. As if to make it even easier for Ymail to claim victory, Gmail storage is shared across Google mail, Google Drive, and Google Photos.
When it comes to email size limits, Ymail lets you send emails that are up to 25 MB large, and you can also take advantage of the Large Files feature to include attachments up to 100 MB. Gmail users can also send 25 MB large attachments, and they can use Google Drive to link to larger files.
Gmail has the upper hand when it comes to the maximum size of received emails because it supports emails whose total size is up to 50 MB. Ymail, on the other hand, won't let you receive emails that are larger than 25 MB.
To unlock more storage space as a Ymail user, you can purchase the Yahoo Mail Plus plan for $5 a month to get a total of 5,000 GB of storage for your emails. Gmail users can choose between several Google One plans, which start at just $1.99 a month for 100 GB, and they go all the way up to 2 TB for $10 a month. As you can see, Yahoo is more generous, but both Ymail and Gmail are among the best paid email services.
Yahoo vs Gmail: User Experience and Features
Both Yahoo Mail and Gmail are modern email services that don't take much effort to get used to. Even their layouts are very similar, with a prominent search bar at the top, a pane with different email categories on the left, and a list of emails taking up the remaining screen real estate.
Where the user experience provided by Yahoo and Gmail differs the most is email categorization. Yahoo Mail uses traditional folders, which are analogous to how document folders work in real life: when you put a message into one folder, you can't put it in another folder without first removing it from the original folder. Any folder-based approach to email categorization is inherently inflexible, but it's also easy to understand.
Gmail uses a label-based approach to email categorization, allowing you to assign multiple labels to each message. Regardless of how many labels you assign to emails, your messages always stay in the Inbox folder, but you can narrow them down by selecting individual labels.
This system is more difficult to get used to, but it's also very powerful, which is one reason why Gmail is often the mail service of choice for those who want a professional email address without spending much money.
It's worth noting that Microsoft Outlook supports both folders and labels, and you can find more information about it in our Outlook vs. Gmail comparison.
Yahoo Mail vs Gmail: Privacy and Security
This section of our Gmail vs Yahoo comparison is arguably the most important because your messages contain very sensitive information that you naturally don't want to share with strangers.
There are several possible ways how we could compare Yahoo vs Gmail security, such as by taking a detailed look at the security features implemented by each of the two email service providers, but that wouldn't really tell you the full story.
Why? Because it's one thing to implement a security enhancing feature, and it's something else entirely to implement it well.
In this regard, Gmail has a much better track record than Ymail, which has experienced a number of large-scale security incidents in the past.
In 2017, for example, Yahoo announced that more than 1 billion user accounts were hacked in a breach that had occurred back in 2013. What's also alarming is the 2015 Reuters report of Yahoo implementing a keyword-scanning feature in cooperation with the US National Security Agency.
While Gmail isn't perfect when it comes to privacy (after all, Google is in the advertising business), at least its long-term users haven't been affected by multiple major security incidents. It's no surprise then that many people choose to lock their Ymail accounts as tightly as possible and forward Yahoo Mail to Gmail.
Of course, your Gmail and Ymail security and privacy can also be affected by third-party data breaches, which is why you should always use a tool like Clean Email's Privacy Guard, which checks your email against known data breaches and security incidents.
Keep Your Ymail and Gmail Account Organized with Clean Email
Deciding between Gmail vs Yahoo Mail is just the first step. The difficult part is keeping your inbox organized, and that's something Clean Email can help you with. This popular mailbox organizer is compatible with both Yahoo and Gmail, and it also works with custom email accounts from other mail service providers that support the IMAP protocol.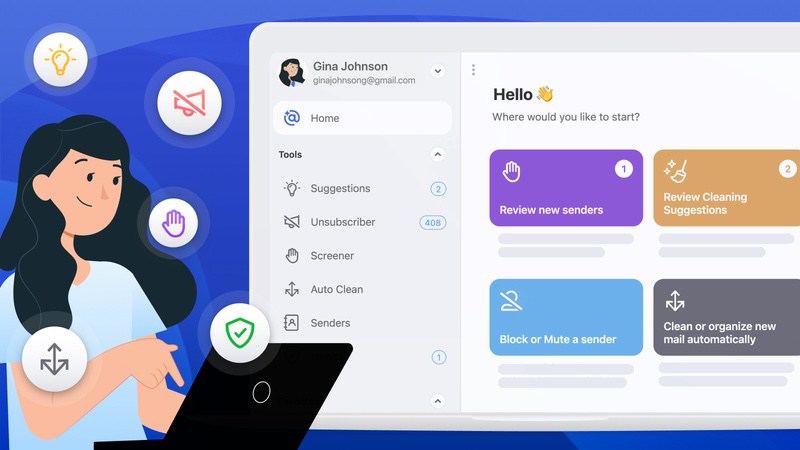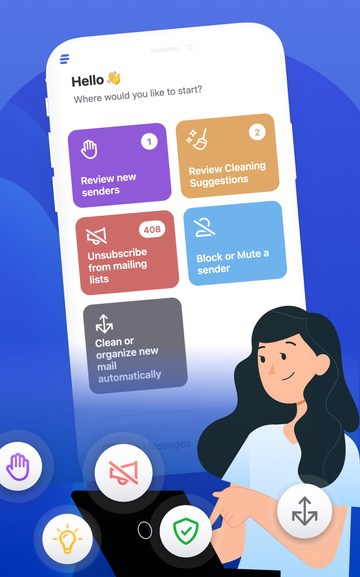 The app's power comes from its ability to intelligently group your emails based on a multitude of attributes, allowing you to apply common email management actions (move, delete, archive, and so on) to entire groups of emails (called Smart Views) at once.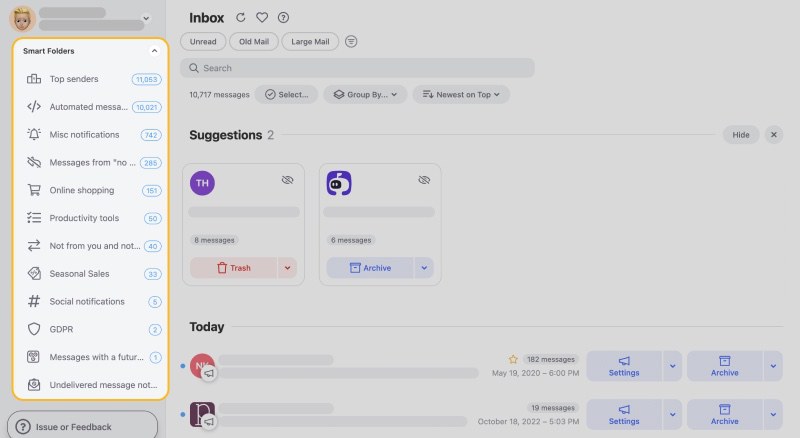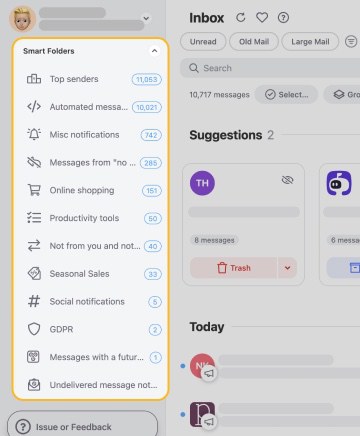 Whenever you apply a certain action with Clean Email, you can automate it using the powerful Auto Clean feature so that you never have to perform it manually ever again.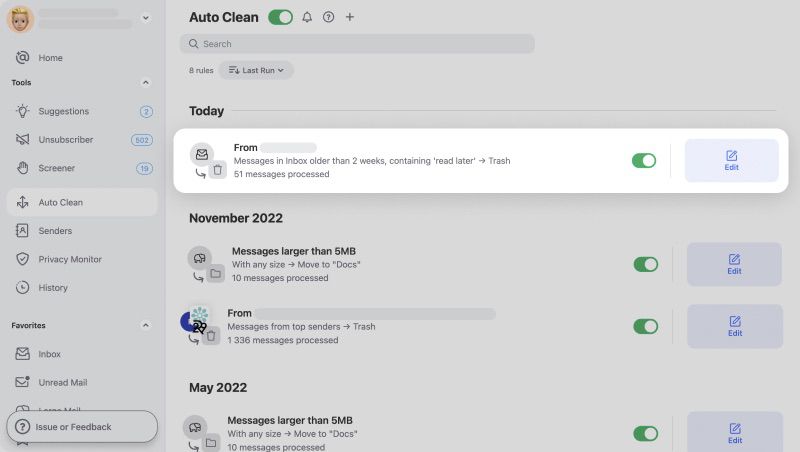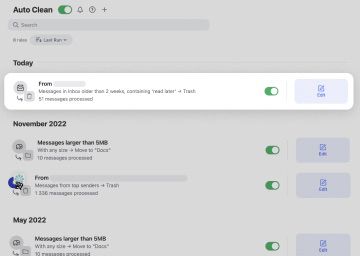 If automated inbox management isn't enough for you, then you should know that the app's Unsubscriber can help you get rid of unwanted subscriptions, and it doesn't matter if they contain unsubscribe links.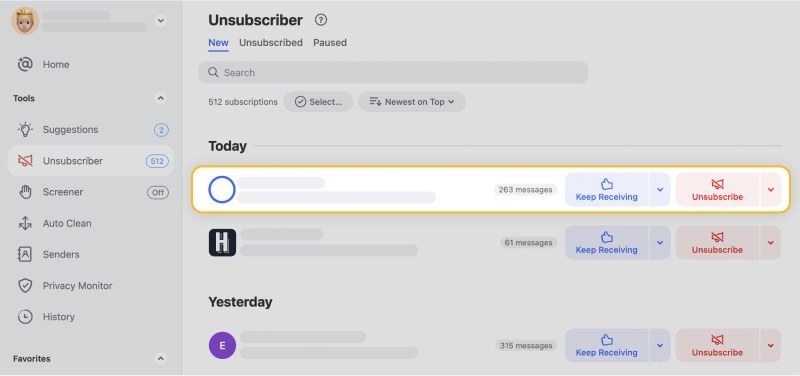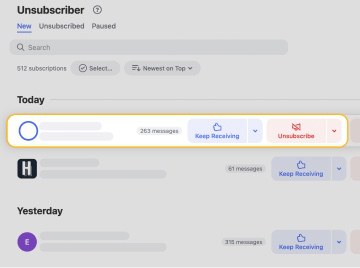 These and other features are available on iOS, Android, macOS, and web. Clean Email has a user-friendly privacy policy, and you can rest assured, knowing your data or security won't be compromised.
---
Ymail vs Gmail - FAQs
Is Ymail.com a valid email address?
Yes, email addresses that end with the ymail.com domain are valid, and they are associated with Yahoo! Mail accounts.
Is Ymail the same as Yahoo?
Ymail is an email domain name available to users of the Yahoo! Mail service, which is sometimes also confusingly referred to as Ymail.
Is Ymail safe?
This question is difficult to answer because Ymail has had its fair share of security incidents, one of which affected all user accounts. Since then, Ymail has tightened up its security, but cybercriminals are always improving their tactics as well, so it's difficult to tell who has the upper hand right now.
What makes Gmail better than Yahoo?
Based on their history of cybersecurity incidents, Gmail is a more secure email service than Yahoo. Gmail users also experience fewer email deliverability issues, and they enjoy a far greater selection of third-party extensions and apps.
Is Gmail and Ymail the same?
No, Gmail is a free email service provided by Google, while Ymail is a free email service provided by Yahoo.