5 Email Security Tips That Can Protect Your Inbox
1. Use strong and unique passwords for every website
We understand that it can be a hassle to try to come up with a new password for every online account you have and not use the same password once you've found a strong one you like. What's concerning about using a basic or same password on multiple sites, is that it leaves you vulnerable to hackers.
It's recommended that when you create your password, you use a variety of symbols, numbers, letters that are either capitalized or lowercase, and pick words that are common enough that you'll remember them but not too common that anyone can easily guess what they are.
2. Two-factor authentication
Many websites and service providers are stepping up their security by having users go through the two-step verification process. So before you can log onto your account, you will have to enter a one-time code that the site generates that you receive by call or text into the computer. Typically, you are the only one with access to your phone at the time you're trying to log in so it's safe to say that if the code is entered correctly into the website, it was you who did it.
3. Have more than 1 email address
Having more than one account may seem inconvenient and overwhelming with all of the emails we receive on a daily basis. However, it can protect you if you need to recover an account or if one of the multiple accounts get hacked. If you only have one mailbox you risk losing all of the private data associated with that account, and you could give the hacker access to personal data outside of the account like your online banking.
4. Familiarize yourself with the different computer infections and scams
It's important to understand the thought process of hackers so you can be more alert and ready to fight back. We're all familiar with spam messages, but hackers can do more than send unsolicited emails. They can infect your computer by using external links, USBs, or email attachments through Malware, trick you into thinking a message is from a trusted company, also known as phishing email, and use spoofed domains where they have bought a domain name that looks almost exactly like a company you trust to get you to enter login information.
5. Encrypt your emails whenever you can
Some secure email service providers automatically encrypt your emails, meaning the information in your message is only available to the recipients to read and safe from being vulnerable to email security threats. If your service provider doesn't offer this safety measure, there are third-party sites that will help you to encrypt your messages too but make sure they are reputable and not scammers themselves.
How To Find Your Email Security Settings
Although making sure you have a strong and unique password, two-step authentication set up, encrypt your messages, and implement other email security best practices, you need to know where to find these email security settings.
Google Email Security
The first step to finding your privacy settings for your Gmail or G-Suite account is by clicking on the circle with your picture and then click "manage your Google Account".
Next, you'll see six tabs with labels.
Click the tab that says "security".
There, you will have access to every security setting Google has for its service.
AOL Email Security
AOL doesn't have its own security settings. It allows you to connect to a third-party app to secure your AOL account.
Yahoo Email Security
Click the menu icon on the Yahoo home page.
Next, select "settings".
There will be four tabs on the left sidebar.
Click the tab that says "account security".
Now you will have access to manage your account's security.
Outlook Email Security
Go to your Outlook/Hotmail inbox.
Click on the circle with your initials or image to the top right.
Select "my account".
Enter your login information to go to the next screen.
Since Outlook is owned by Microsoft, you will be directed to the Microsoft dashboard.
At the top, you will see a tab labeled security.
Once you click the tab you will have access to every feature Microsoft email security offers.
Any changes made on the Microsoft account will affect your Outlook email.
iCloud Email Security
Go to "settings".
Click on your name or the "iCloud" tab.
Next, select "Password & Security" to gain access to settings.
Clean Email Follows Email Security Protocols to Keep Your Inbox Clean and Safe
Clean Email believes in keeping your information protected and your inbox decluttered. We do this by not selling or giving away your information such as your mail address, emails in your inbox, and other identifiable information that can get corrupted and cause an email security breach. Your private information never goes beyond needing it for core functionality purposes. We take it one step further by helping you keep your inbox free of spam. Our Unsubscriber and Block Senders feature will allow you to unsubscribe or block a sender that you don't want messages from inside of your inbox.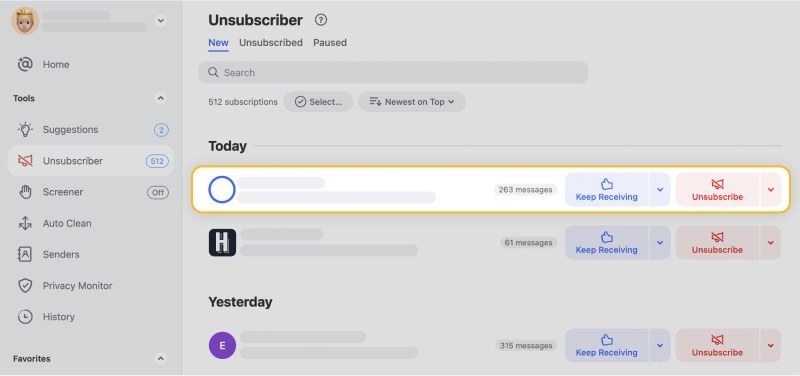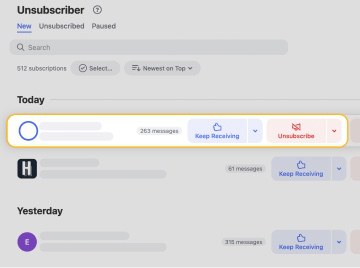 Following these best practices along with using the Clean Email app will help you keep your personal information safe from hackers and your inbox clear of spam messages and organized. Next is implementing these steps by doing things such as switching up your passwords and making them strong and unique for each site, creating more than one account, and setting up two-factor authentication for all of your accounts to increase safety.
These are all steps that you can personally take to ensure that your inbox is more secure – and you should definitely do them. However, you should also use tools that can help protect you from phishing, hacking, and identity theft. Privacy Guard by Clean Email is one such tool.
Privacy Guard can identify if your mail address was compromised in any known security breaches. The main goal of hackers is to collect your personal data and Privacy Guard helps to find out if your mail account is at risk. To use this feature, you need to launch Clean Email and click the Privacy Guard label located on the left menu on the home screen. It will perform the check and let you know if your account's credentials are compromised. If found, you will be recommended to change password and increase your account's security by enabling multi-factor authentication.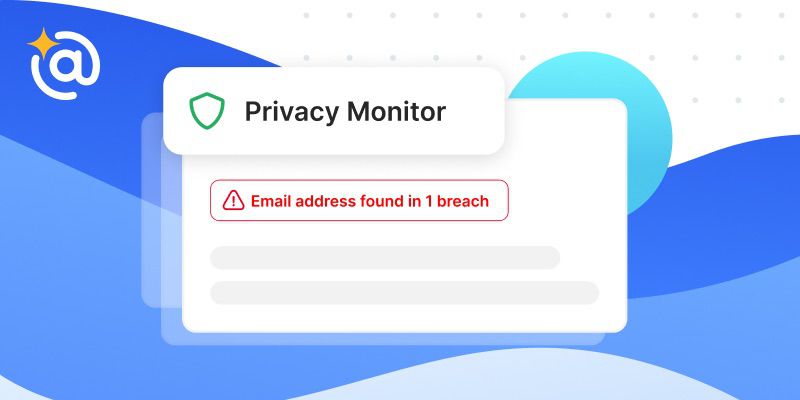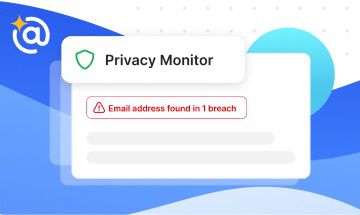 While you may never experience a phishing attack or become a victim of identity theft, Privacy Guard gives you the peace of mind that will help you protect your personal data.
Learn more about how email spammers get your address, what an email spam checker and a fake email address generator are in our blog.
---
Email Security Best Practices - FAQs
1. How can I improve email security?
Following email security best practices will increase your inbox's safety and prevent your data from being compromised. One of the best practices you can implement is using two-factor verification.
2. What are email security issues?
These are issues that come from computer viruses that were contracted by external sources. The viruses can be caused by malware that can leave you vulnerable to hackers.
3. What tips should you abide by with regards to email security?
Making sure you follow best practices for email security. We recommend using unique passwords, encrypting messages, etc.
4. Where are email security settings?
1. Click on your account icon.
2. Select "settings" or "account info" depending on your service provider.
3. Select the "security" tab to access your account's security setting.
5. Is Gmail a secure email?
Yes, Gmail is secure. It uses an encryption type called TLS to protect your personal data and emails.