What Is Email Security
Email security is a tool, procedure, or technique used in protecting mail contents and accounts from unauthorized access, loss, and compromise. This includes the protection from phishing emails, spam campaigns, sophisticated targeted attacks, malware, or business email compromise (BEC). Since the majority of businesses out there rely on email to carry out their day to day activity, without security measures in place, a lot of harm can come to a corporation.
This is why we have put together a list of the best email security software that will help you keep your company correspondence protected at all times.
3 Best Mail Security Software
1. Proofpoint
Pricing: Only disclosed at the point of purchase.
Proofpoint is a business email security tool that offers on-premise or cloud base solution for companies looking for how to send secure emails. The service prevents unwanted, malicious, and impostor email, with granular search capabilities and visibility into all messages.
The software's outbound controls include encryption of emails and data loss prevention, with continual capabilities ensuring business communications can continue seamlessly in the event of an email outage. Proofpoint promises protection of all company data, brand, and a company's employees.
👍🏼 Pros:
Great tech support
Available in multiple languages
Intelligent reporting
Role-based rules
Real-time detection
👎🏼 Cons:
Multi-language support is reportedly weak
Takes time to understand the interplay hierarchy of the modules
Complicated security layers which could take forever to full master
No API access around usage statistics
Slow response time in PoD interface
No free trial
2. Cisco
Pricing: Cisco's appliance price begins from $3,950.00
Cisco is a tech company founded in 1984 with an arm in email security solutions and other security options. This arm is called Cisco SecureX.
They are one of the leading security providers providing their services to over 100 fortune 500 companies. They offer a simplified security option that can be integrated into every inch of business infrastructure.
👍🏼 Pros:
Complete control over email processes
No use of passwords or pins, thus no password resets for IT to deal with
Great email integration
Offers free email security services with their 45-day free trial
👎🏼 Cons:
There are many features that take users to the manual before they can be understood
The sign-in process is unloved by some users
Cost relatively more than other similar tools
3. Mimecast
Pricing: Only disclosed at the point of purchase.
Mimecast is one of the best email security programs out there. They offer secure email gateway and targeted threat protection by utilizing several sophisticated detection engines, and quite the number of threat intelligence sources to protect mailbox from spam, malware, phishing emails, and targeted attacks delivered as a 100% cloud-based service.
Mimecast supports a multitude of industries such as the health sector, manufacturing, IT, finance, construction, legal, and more. You can reach out to them on their website to find out if they offer services for your industry.
👍🏼 Pros:
Offers threat intelligence
Great support
Maximum mail protection
👎🏼 Cons:
Cumbersome controls
No free trials
Expensive
How Clean Email Keeps Your Mailbox Secure
Other than email security tools, there are other solutions all businesses who use mail as their primary source of communication ought to have. One of such is Clean Email that offers a variety of features to help manage your mailbox: from identifying and smart blocking intrusive spam messages to unsubscribe options and auto clean following the pre-set rules. Clean Email is also privacy-oriented, and as such, we do not analyze, share, or sell user content or its attachments.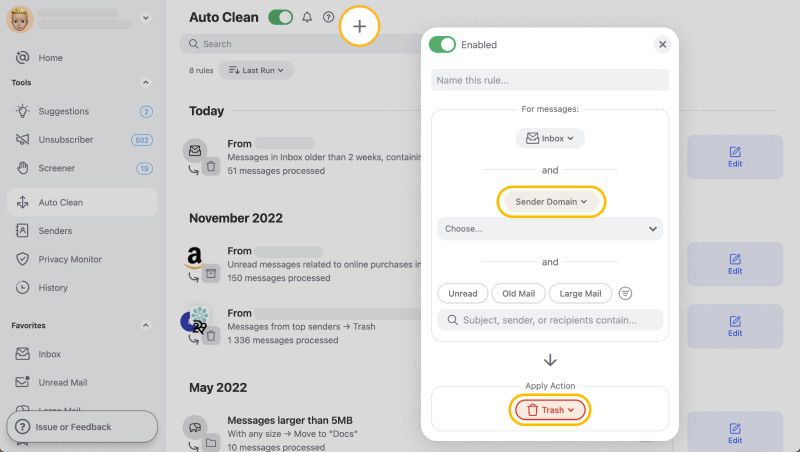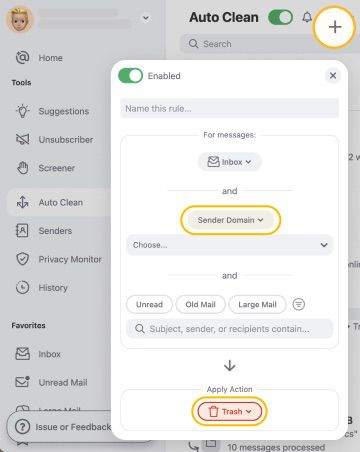 The software can easily be integrated with major secure service providers and can be managed even by a non-tech savvy user. The app revolutionizes the way inbox management is carried out. You can avoid spam, declutter your mailbox, and do so much more with this tool.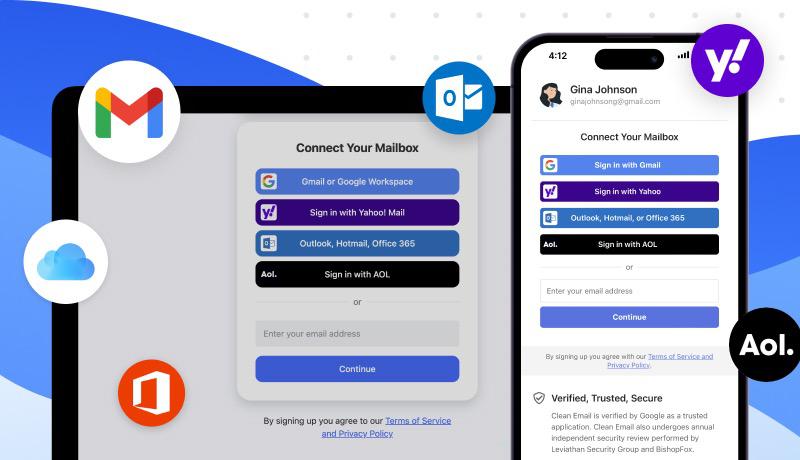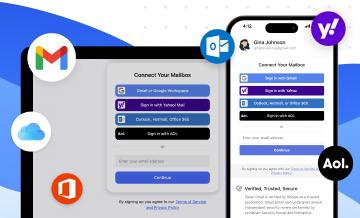 The digital nature of email means that you can never be 100% sure that everything is secure. But you can take the proper precautions and use the best programs to ensure that your inbox is far more difficult to hack. Online criminals do everything they can to get information from any security breach across the world. Fortunately, Privacy Guard from Clean Email knows how to check if your credentials were compromised to protect them against criminals and keep your inbox safe and secure.
To find the Privacy Guard feature, launch the Clean Email app and sign into your account. Select the Privacy Guard label on the left-side menu on the home screen. When the checkup is ready, you will be notified if your account was found in any known data breaches and security incidents and if you need to take any additional measures.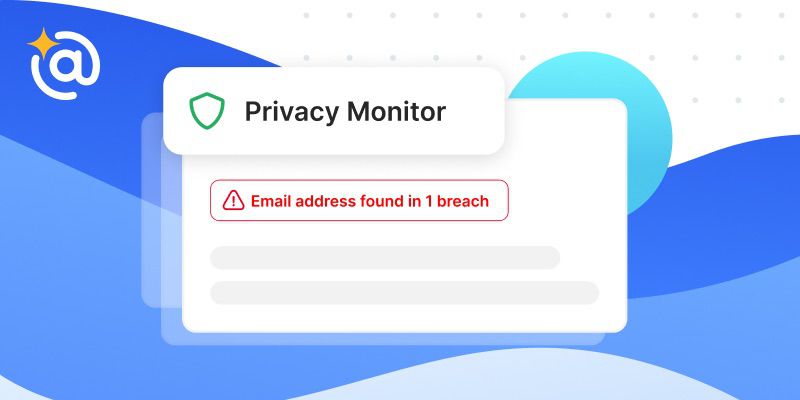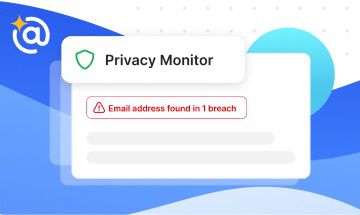 If it was found in any security breaches, it is recommended to change passwords immediately and enable multi-factor authentication to protect your personal information. Privacy Guard is the perfect tool for anyone who does business online and who wants to keep their data safe, private, and secure.
Wondering how to protect your main mailbox? Check out our articles about free private email providers, email spam checkers, and the best fake email address generators.
Conclusion
In a world where cyber criminals are performing more coordinated and sophisticated cyber attacks, the ideal solution is having an equally evolved tool to help combat these newer threats. These email security tools will ensure your personal and business accounts stay protected from phishing, targeted attacks, spam campaigns, and all forms of cyber attacks carried out through emails. You can also check out Clean Email to help take away the stress of daily inbox management.
---
Email Security — FAQs
What is email security?
It is the term used for any procedure, tool, or program used in protecting a company's or an individual's correspondence from all forms of cyber attacks and unauthorized access. I.e. phishing, spamming, targeted attacks, etc.
How does email security work?
Most service providers encrypt emails so that they cannot be read while in motion. An entire email network can also be encrypted to prevent loss or interception of all communications. You can also utilize any reliable email security software to vamp up your security.
What is the most secure email?
A couple of service providers that have offered the most secure mail platforms for the past decade or less are ProtonMail, Hushmail, Tutanota, CounterMail, Mailfence, and Librem Mail. Any of these providers can serve as the most secure email for individuals or companies.
Which free email is best for privacy?
Zoho Mail has served countless professionals who value security since their inception. All emails and data are backed up in their server in an encrypted format making it impossible to read them by any third party.
What is the safest free email account to have?
When it comes to free security, there are quite the number of service providers that offer security on a basic level. However, if you are very peaked at security, especially as a business or an individual with a lot of sensitive data tied to your mail, you want to consider these service providers: Zoho, ProtonMail, and Mailfence.