How to Create an HTML Signature for Apple Mail
If you want to create a fully customized email signature that includes graphics or specific formatting, you may feel like the Apple Mail signature tool doesn't give you what you need to do this. However, if you have the time to invest in this email calling card, you can create an HTML signature and then add it to your Apple Mail account.
But how do you create an HTML signature for Apple Mail? Well, depending on your comfort level with HTML coding, you have a total of three unique options:
Option 1: Write Your Own HTML Code
If you know a thing or two about HTML coding, you might be able to generate the source code and then add an HTML signature in Apple Mail. All you need is a program like TextEdit to write your HTML in.
Unfortunately, this method can be very time-consuming, especially if you have a limited knowledge of HTML. Also, coding things like logos and headshots can be frustrating and complex, which means this method isn't for everyone.
If you don't feel confident in your HTML knowledge, that's okay. Simply try out one of the other two methods outlined below.
Option 2: Use A Signature Generator To Add an HTML Signature in Apple Mail
If you want to add an HTML signature in Apple Mail but don't know how to make one, that's alright. You don't actually need to know anything about HTML signature generation tool. These tools often include templates and tools to help make it easy for you to make your own professional email signature.
There are actually dozens of free custom HTML email signature tools. If you'd like some recommendations, though, you can check out LetsSignIt, Newoldstamp, or WiseStamp. These are all notable HTML signature generators that people like.
Regardless of what tool you use, make sure it gives you the option to copy and paste the HTML source code once you're done designing.
Option 3: Use A Word Processor to Make an Email Signature Template
Some people find dealing with any digital tool they aren't familiar with confusing or overwhelming. So, if you want a simple method that doesn't require you to use any new tools, you can simply use Google Docs, Microsoft Word, or a similar word processor to design your email sig.
If you just want a simple sig but more than what Apple Mail offers, this is a great option. You can customize the font type and color, add images or logos, and even use tables to format everything the way you want. There are also some templates for email signatures available that you can easily open in a word processor.
How to Add an HTML Signature in Apple Mail
Now that you've created your signature, you need to know how to use HTML signature in Apple Mail. However, if you haven't yet created your HTML sig, you'll want to click here to learn how to do that.
Also, before you open Apple Mail, you will need to save your HTML signature in a way that lets you open it in a viewable format (meaning not the code). Many of the HTML signature tools mentioned above will let you do this, or simply saving the file as a .html will also give you this option.
Once you've saved the file or converted it in some way, you are ready to add it to your Apple Mail.
Apple Mail on Mac
To add an HTML signature in Apple Mail on Mac, follow these steps:
Open Apple Mail.
In the top toolbar, select Mail → Preferences.

When the popup window opens, click Signatures at the top.

Select the email account you want to set the signature up for from the options on the left side.
Click the plus icon (+) to add a new signature.

Name your signature by clicking to edit the text in the second column.
At the bottom right, uncheck "Always match my default message font."
Copy and paste the HTML email signature you created. (Remember, you must first view the HTML as an image. Do not copy the coding).
Apple Mail on iPhone, iPad
Many people use Apple Mail from their mobile devices. However, trying to add an HTML signature in Apple Mail on iPhone or iPad is very different than adding the signature from MacOS.
To add your HTML signature to Apple Mail on your iOS device:
From the main screen, tap the Setting icon.
Select Mail.

Scroll down and tap on Signature.
Select whether you want to create a signature for a Specific Account or for All Accounts (if you have more than one linked account).
Delete the default text that says, "Sent from my iPhone".
Copy and paste in your HTML signature. (Remember, you must first view the HTML as an image. Do not copy the coding).

Close settings. Now the signature you set will appear when you open Apple Mail.
Organize Apple Mail With Clean Email
Obviously, having an appealing email signature for your Apple Mail account is important. However, even the best email signature will not translate to a well-managed mailbox. Luckily, Clean Email is here to help you with this task!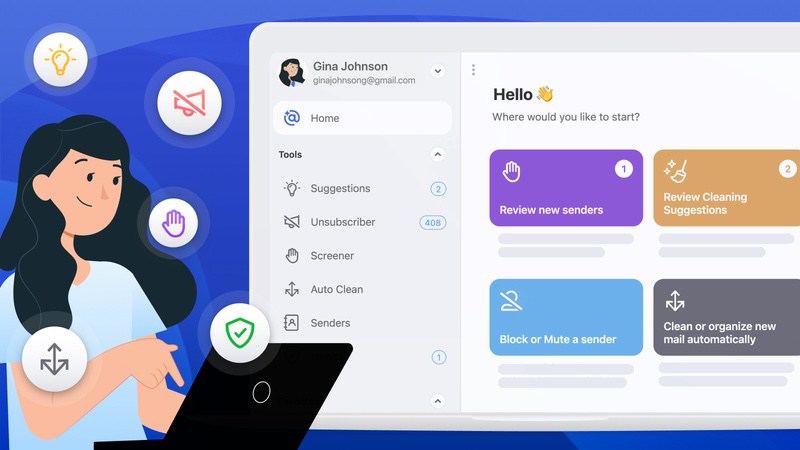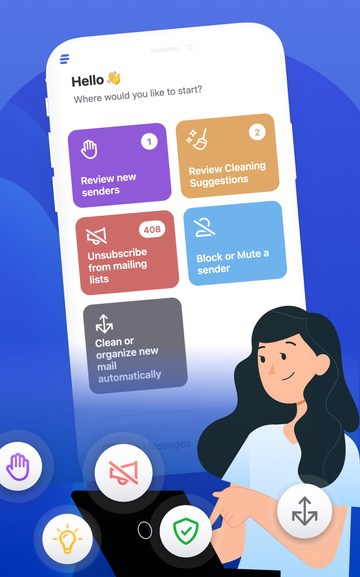 Clean Email is an amazing mailbox management tool that helps you organize your inbox and clear out the unnecessary clutter, leaving you with an optimized mailbox where everything is easy to locate. This allows you to optimize other areas of your daily life since you'll spend less time dealing with emails each day.
For example, Clean Email's Unsubscriber tool helps you unsubscribe, or remove, yourself from newsletters and promotional mailings you do not want in your mailbox. Most people receive dozens of these messages per day, and they can be hard to remove yourself from. With Clean Email, though, you simply login, click on the Unsubscriber tool, and select which addresses you want to no longer receive messages from. Clean Email will help with the rest.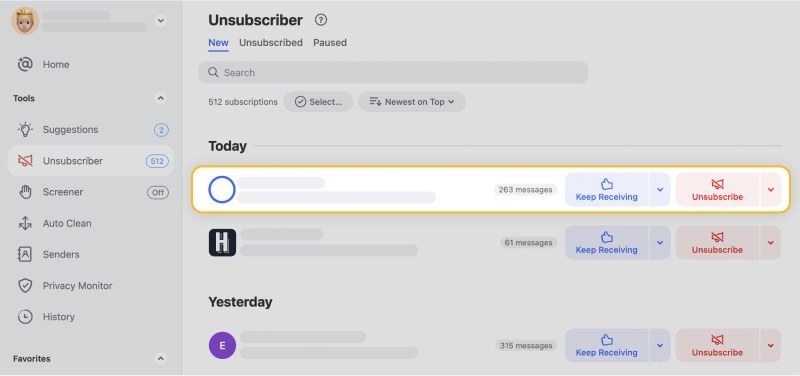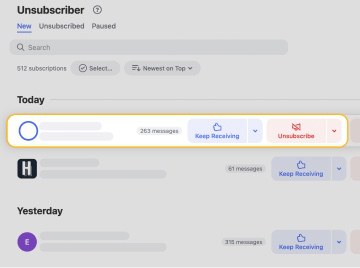 Also, Clean Email's Auto Clean feature helps you automate tasks within your mailbox. You can save time by performing the task one time within Clean Email, then apply the task you performed to "Selected and future similar emails" so that it becomes a rule. The more rules you create with the Auto Clean feature, the less work you have to do later to keep your inbox clean.
These features aren't all Clean Email has to offer either. You can check out the full list of features and to learn more about how Clean Email can help you, visit the Clean Email website.
---
FAQs
Can I add an image or logo in my signature in Apple Mail?
Yes, Apple Mail does let you drag and drop an image or logo into the signature section. However, you can't crop or resize the image once you add it, so you will either want to size it ahead of time or use an HTML signature generator to make your Apple Mail signature.
Why can't I click on links in my signature inside Apple Mail?
Unfortunately, Apple Mail doesn't let you click on links within your email signature when you are editing your signature or creating a new email message. If you want to make sure the links work correctly, you can simply send a message to yourself and open it to click the links.