Tips and Tricks on How to Create a Professional Email Signature
Not all professional signatures for emails are created equal. In fact, a poorly designed mail sig can even decrease your email deliverability rate by causing your recipient's spam filters to flag your messages.
The following tips and tricks can help ensure that your mail sigs are truly professional and able to leave a long-lasting impression on those you communicate with.
1. Keep It Simple
It's easy to think that sophisticated sigs are always better than those that are simple, but that's not really the case. The more complex your sig is, the greater the chance of it not displaying correctly becomes just because there are so many different mail clients and services, and it's impossible to optimize for each of them.
We recommend you start by creating a very basic sig that includes only your name, job title, and essential content information. A simple sig like this is really all you need, but you can make it nicer to look at by taking advantage of various formatting options and including a picture and some links.
2. Start With a Template
If you've never created a mail sig before, then it might be a good idea to use professional email signature templates. Their purpose is to provide you with a solid customizable foundation on which you can build something personalized and unique.
There's no shortage of great mail sigs on the internet, some available for free and some costing money. The biggest advantage of paid templates is that you're much less likely to stumble upon someone with the same mail sig.
3. Use an Online Generator
Professional email signature generators let you effortlessly create professional sigs without editing HTML code. The best generators available produce sigs that are optimized for both size and compatibility, and they offer many examples to help you get started.
Just like with templates, you can find generators that are completely free as well as generators that cost money. Paid generators typically offer more design options to choose from, and some also include advanced features like support for mail sig animations.
4. Include a Picture and Links
If your mail client or service supports HTML signatures, then you can include a picture and links to your social media sites. For the best results, it's generally recommended to write the sig directly in HTML, but you can also use a WYSIWYG editor that can output HTML code.
As a rule of thumb, you shouldn't include more than one picture (your photo is a good choice), and your links should be descriptive and concise (Twitter instead of http://twitter.com/mytwitteraccount). To ensure that your images always load without any issues, we recommend you host them on your own server. If you don't have one, then at least use a reliable image hosting solution that won't automatically delete them after a while.
5. Optimize for Size
Size is everything when it comes to mail signatures. The average plaintext email is around 75 KB, which isn't much at all. By adding a single sig with a large picture, you can easily double, triple, or even quadruple the size of your email messages, and that's something your recipients definitely won't appreciate.
To keep the size of your email signatures low, include only highly optimized JPG images. It's also worth keeping in mind that a black and white image will always be smaller than a color image that's otherwise identical, so use this information to your advantage when deciding which picture to include.
Become an Email Organization Pro With Clean Email
Knowing how to make a professional email signature is just one of many skills you should master if you send electronic mail on a regular basis.
Another extremely important skill is knowing how to keep your inbox organized so that you don't miss any important messages or run out of storage space, and that's where Clean Email comes in.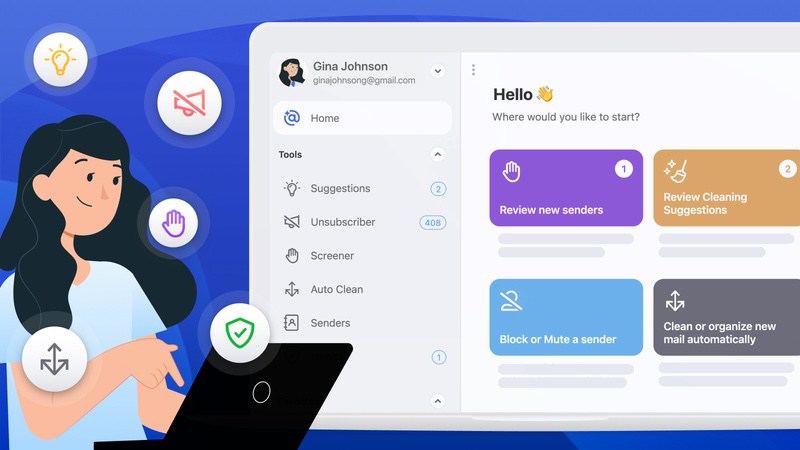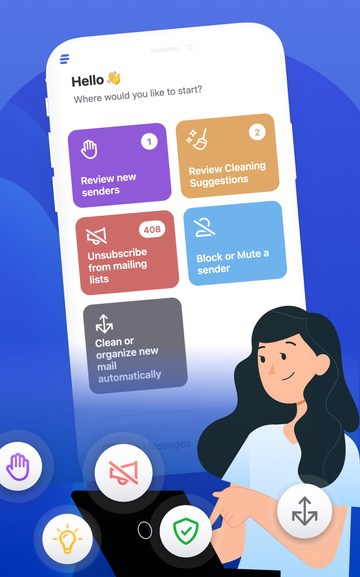 This wonderfully intuitive inbox organizer can automatically separate your messages into easy-to-manage bundles that you can then label, archive, delete, and more with a simple click.
Whenever you apply any action with Clean Email, you can tell the inbox organizer to apply the same action automatically in the future. Here's how it works:
Go to: https://app.clean.email/.
Sign in to your email account.
Select the messages you want to organize. You can select a single message from any sender, and the tool will automatically select all other messages from the same sender, or you can choose a Smart View to see all similar messages.
Apply the desired action.
Choose to apply the action to all Selected and future similar emails.
In addition to automatic mail organization, Clean Email can also help you unsubscribe from unwanted subscriptions, block annoying senders, and more.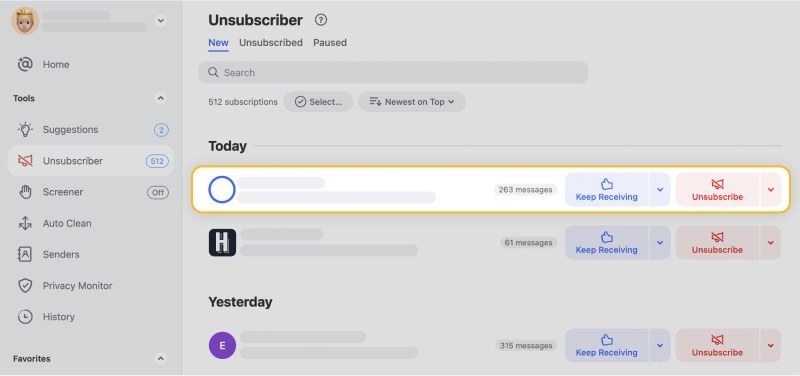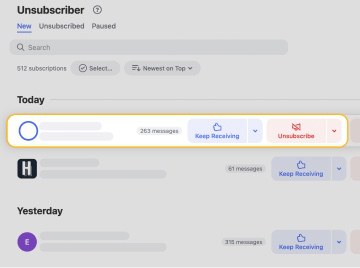 The inbox organizer is compatible with all major mail services, including Gmail, Outlook, and Yahoo, and it's designed to keep the personal information of its users as secure and private as it can be.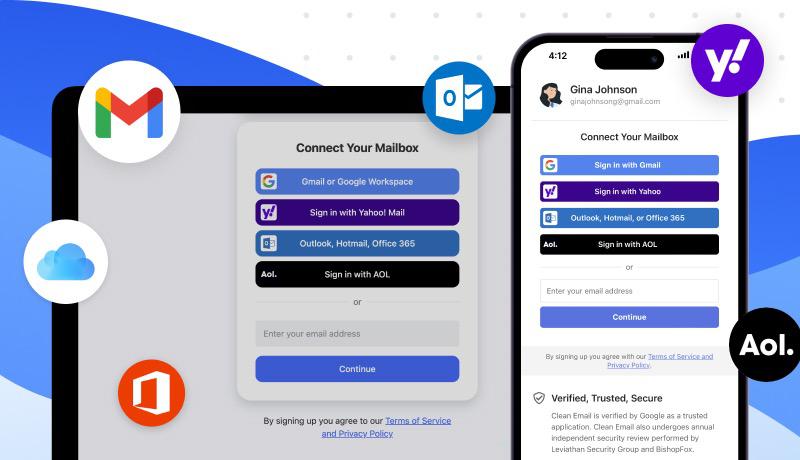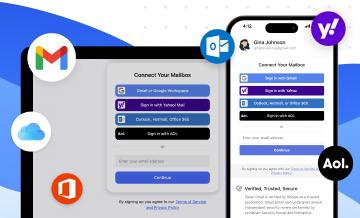 ---
How to Make a Professional Email Signature - FAQs
How to add an email signature?
The exact steps you need to follow to add a mail sig depend on which email service you use. Generally, you need to:
1. Log in to your inbox.
2. Go to Settings.
3. Find the email signature option.
4. Create or paste your sig.
5. Save.
What size should an email signature be?
Your email signature should be as small as possible to keep the total size of your messages down. Pay special attention to the size of any images you decide to include in your emails because a single large image can be enough to make your messages unacceptably large.
How to animate an email signature?
Your mail sig can include an animated GIF of, for example, a hand-written greeting. To create an animated mail sig, we recommend you use an online generator like WiseStamp.