10 Essential Professional Outlook Signature Tips
You certainly don't have to be a designer or developer to create a professional email signature for Outlook, but you should follow the tips below to end up with a result you can be proud of.
1. Keep the signature short and sweet
The purpose of your mail sig is to make your contact information readily available, so there's no need to go overboard with it. As long as it contains your full name, job position, phone number, email address (comes in handy when forwarding messages as plain text), and perhaps social media links, you're good to go.
2. Rely primarily on text
It might be tempting to use a graphics editor like Photoshop to design a stunning mail sig and export it as an image file, but that's really not a good idea. If you want your sig to display as intended in all popular mail clients, then you should rely primarily on text.
Social media sites like LinkedIn and Twitter are not only an important part of your digital identity, but they also provide useful alternative means of communication. You can include them in the form of clickable social media icons, which you can download for free from sites like Iconfinder.
4. Include your brand colors
If you have a business or personal website, then you should customize your mail sig to include the same colors. Online sig generators (more about them in a minute) make this easy, but you can also change text color directly in Outlook, using the built-in signature editor.
5. Add your headshot
Do you want your recipients to remember you better after reading your messages? Then you should include a photo of yourself. Just make sure you choose an image that's not too large (both in terms of its dimensions and size).
6. Make the layout mobile-friendly
Mobile devices have much narrower screens than desktop computers and laptops do, so you need to make your sigs responsive otherwise they won't display as intended on all devices. Fortunately, the best online generators do this automatically.
7. Optimize all graphics
When including any graphical elements, such as icons, photos, logos, and so on, make sure to compress them to make them as small as possible. After all, you don't want your messages to take up so much storage space that your recipients will start deleting them.
8. Consider including a CTA
A CTA email signature can be used to promote your services or a specific product, and you can create it just by adding a suitable clickable element, such as a link, button, or banner.
9. Avoid videos and GIFs
We all enjoy watching interesting videos and GIFs on sites like Reddit, but that doesn't mean your recipients will enjoy seeing them included in your messages. What's more, GIFs and videos can be very large, and they could make your mails undeliverable.
10. Test the sig before using it
Just because your sig looks good on your device doesn't mean that it will look as great when you actually include it in an email message. That's why you should always send a couple of test messages to yourself and perhaps a few friends before you start using it for work-related purposes.
How to Create a Professional Outlook Signature
You can create a professional Outlook signature manually, using a template, or with the help of an online sig generator. Let's take a closer look at each of these approaches.
Create it manually
A simple plain text sig can be created manually using any text editor (like the signature editor that comes with Outlook), but more complicated sigs with images and nicely formatted text can be created only using the HyperText Markup Language (HTML). While HTML isn't too difficult, we don't recommend you learn it just to create a single sig. Instead, you should either use a template or generate your sig using an online tool.
Use a template
You can download countless well-designed Google Docs and Microsoft Word templates from the web and easily customize them to include your contact information, picture, social media icons, and more. The resulting sig can then be copy & pasted directly into Outlook, and it should display without any issues.
Generate it using an online tool
Arguably, the most professional Outlook signatures are created using online generators like WiseStamp. With their help, you can create a fully customized sig in a couple of simple steps—no coding or design skills required. Some online generators are completely free, while others (like WiseStamp) require users to purchase a subscription to unlock all features.
How to Add a Professional Signature in Outlook
Once your professional email signature for Outlook is ready, it takes just a few steps to configure the mail client to automatically add it to your messages:
Mac
Launch Outlook.
Open Outlook Preferences

Click Signatures.

Click the Plus icon to create a new sig.

Edit the newly created sig.

Give the new sig a fitting name.
Paste your Outlook HTML signature or Outlook plain text signature into the main textbox.
Click the Save icon.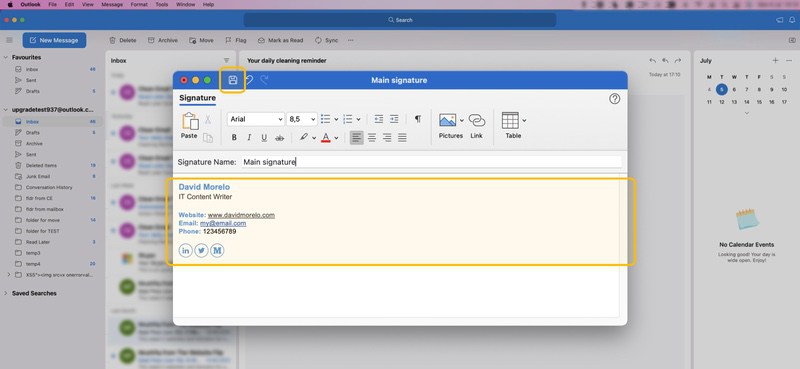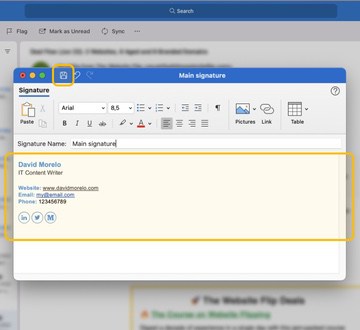 Windows
Open Outlook Options.
Go to the Mail tab.
Click the Signatures button.

Click New.

Name the new sig.
Paste your sig into the main textbox.

Click OK.
Use Clean Email to Organize Your Outlook Inbox
Your Outlook inbox is the digital hub of your professional life. Just like your office desk, you need to keep it well-organized otherwise your productivity will suffer, and that's something Clean Email can help you with.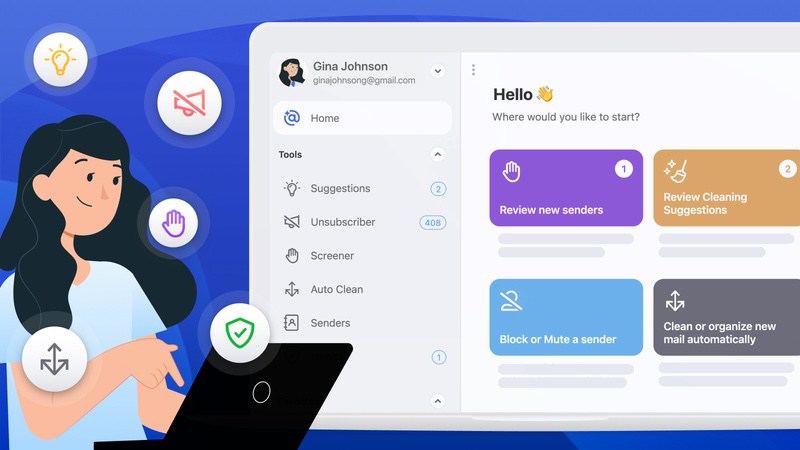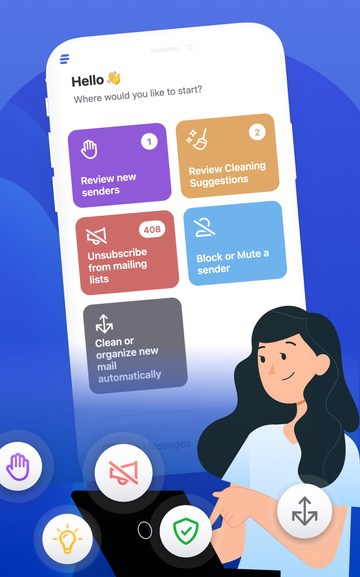 This easy-to-use inbox organizer provides an effective antidote against manual email management: Auto Clean rules.
With their help, you can automatically apply specific actions to matching messages as soon as they appear in your inbox. For example, you automatically mark Facebook notifications as read, Move messages from an annoying sender to Trash or label messages from your boss accordingly.
Clean Email also features the so-called Smart Folders, which group similar messages together, making it easy to organize them in bulk instead of doing the same message by message.
These and many other useful inbox management features, such as Unsubscriber and Read Later, can be used to organize not only Outlook messages but also Gmail, Yahoo, AOL, and other messages, and you can try them for free today.
---
FAQ
Which sig generator is the best?
That depends on your needs and priorities. That said, many Outlook users swear by WiseStamp.
What is a responsive sig?
A responsive sig can automatically adjust its appearance to display well on large and small screens alike.
Does Outlook support HTML sigs?
Yes, Outlook does support sigs created using the HyperText Markup Language.