What Does Digital Detox Mean?
If you have never heard of this phrase before, you're probably wondering: what is a digital detox?
A digital detox is when you take a break from using electronic devices or accessing online media for a period.
You can carry out your digital detoxication however it suits you. Examples are:
No texting or messaging using your phone.
No more video games.
No scrolling social media all day.
Taking a break from checking emails daily.
Not using your mobile or tablet at all.
Avoiding the news and watching TV in general.
Letting your workplace know you are not answering emails or calls.
Being unavailable from work for certain days/times.
The average amount of time spent on devices by the average adult daily is up to seven hours!
Throughout the rest of this article, you will learn how to do a digital detox and why doing a digital detoxification is important.
The Best Digital Detox Tips
Here are some of the best digital detox tips to get you started and how to do a digital detox.
You may want to create a digital detox checklist to keep yourself on track and motivated.
Start Small:
Decide what digital behaviour you want to change. For example, spend less time checking emails. Once you know what the issue is, you can work from there.
Set Goals:
Having something to aim for can help when doing a digital detoxication. For example, set a goal to learn how to respond quickly to mail to reduce time spent on your computer. Learn more about email etiquette tips here.
Set Time Limits:
When dealing with email anxiety you are going to want to reduce the amount of time spent dealing with messages and organising your mail. Using the Clean Email solution can help reduce email clutter and create an organised mailbox.

Detox Length:
How long do you want the digital detoxication to be? This may be a week, or months long.
Let People Know:
Let everyone know you won't be responding to messages or emails for a certain period, and how they should get hold of you otherwise.
Start Something New:
Start a new hobby or activity you never used to have the time for. Now you aren't wasting hours checking emails, you have time to take something up!
Declutter Devices:
Delete any apps you don't use or anything that sends you unnecessary notifications. You can also start by decluttering your email to achieve Zero Inbox.
Get Out of The House:
Don't be tempted to open your laptop or check your phone. Go outside and switch up your surroundings.
Keep Track:
Keep a record of each day and keep track of how you felt, what worked and what didn't work. Once you can see results, you are more likely to stick to a new habit.
Create a plan:
Once you have finished your detox, you won't want to go back to your old habits. Stick to what you have learned by creating a daily plan until it becomes second nature.
Digital Detox Benefits
By doing a digital detox you will see positive outcomes in your daily life. This includes having more time, more energy and being in a better mood.
You will also see how technology was once holding you back and how you have now become more productive.
After completing your own digital detox challenge, you will feel more in control of your life, you won't feel the need to be connected to a device, and you will have created a new healthy habit!
Digital detox benefits include:
Better Social Life:
You will have more time for in-person interactions, deepening connections, and furthering relationships in the workplace, and at home.
Improve Concentration:
Once you step away from technology, you will have a better awareness of things around you. Your focus will be better meaning you can carry out tasks more efficiently.
Improve Mental Health:
You will begin to feel less stressed, less pressured and feel calmer about your work, and daily life.
Better Sleep:
Spending less time on your phone can improve your sleep due to the blue light which is used on device screens. Wind down before bed and put your phone away and see the improvement within a few days.
Feel in Control:
Once you have created new habits and started a new routine for checking emails and using your devices, you will gain more control over what's happening in real-time.
More Time:
You will gain more time to do important things at work and at home once you stop using your devices or feeling the need to be constantly connected.
Digital Detox with Clean Email
Clean Email can help with reducing email anxiety and can assist you whilst doing your digital detox.
Eliminate email stress by using the handy tools and features Clean Email has to offer. This also helps with your digital detoxication since Clean Email's Auto Clean feature will keep your mailbox organised, without you having to do any manual work.
Clean Email is available for iOS, Android and Mac users.
Features you will find helpful are:
Smart Views use predefined filters to organise your mail into groups of similar emails. For example, all finance-related emails and social emails will be in their own groups.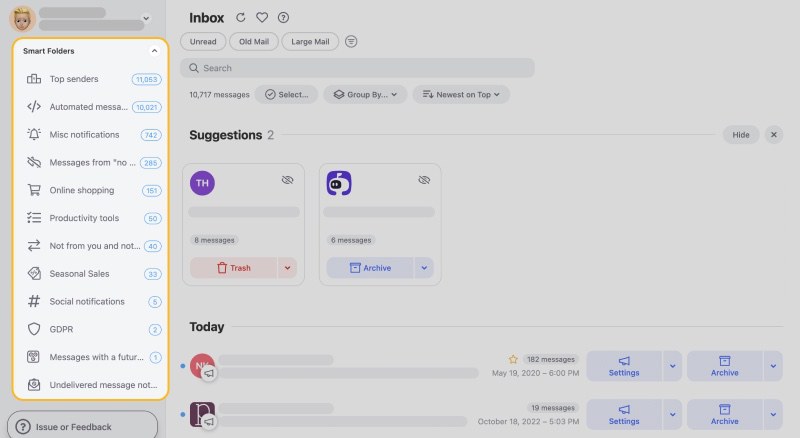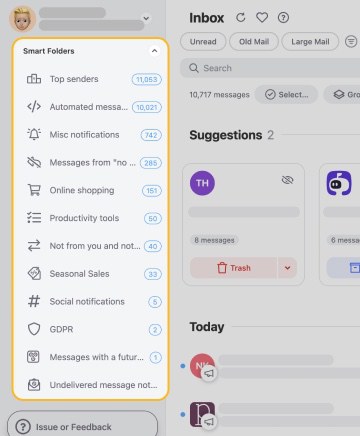 Simply click on a Smart View to quickly locate and organise similar email bundles.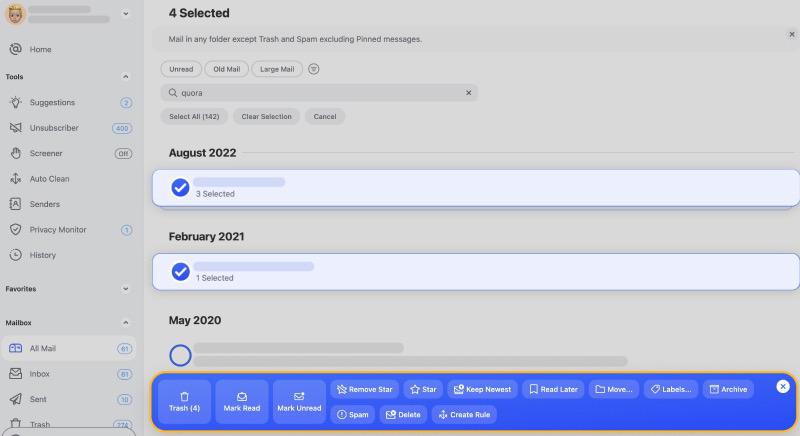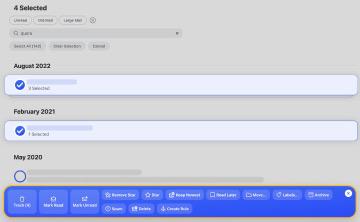 With Unsubscriber you can easily unsubscribe from all unwanted newsletters or pause email subscriptions until you need them again.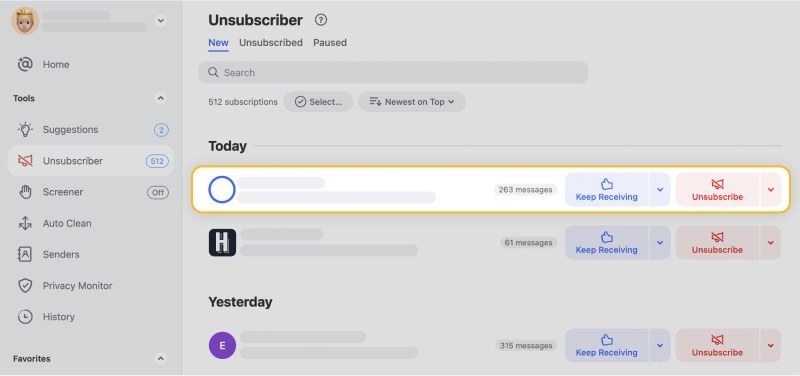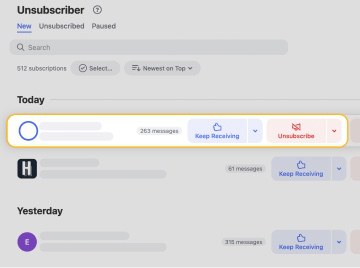 You can also choose to send subscription emails to the Read Later folder. This keeps unopened mail out of your inbox and tidied away.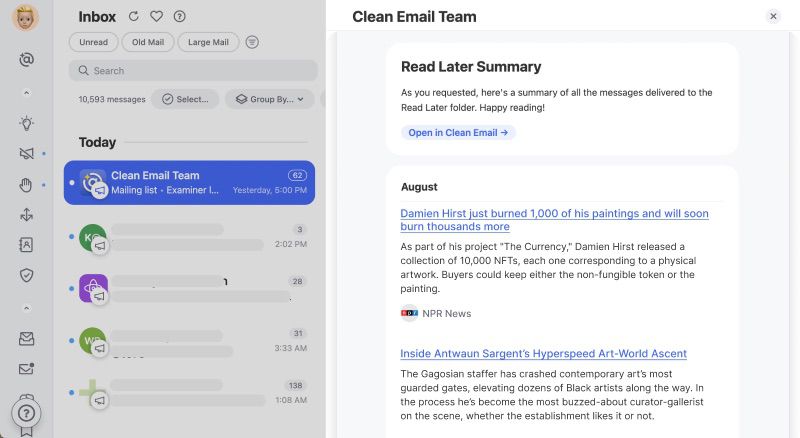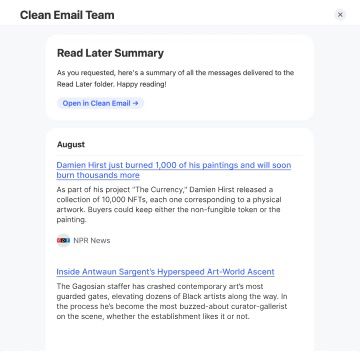 Auto Clean allows you to create automated rules for your routine email tasks. This means you won't have to do any manual work or spend hours sorting emails yourself. Once you have set up the rules, Auto Clean does the work for you.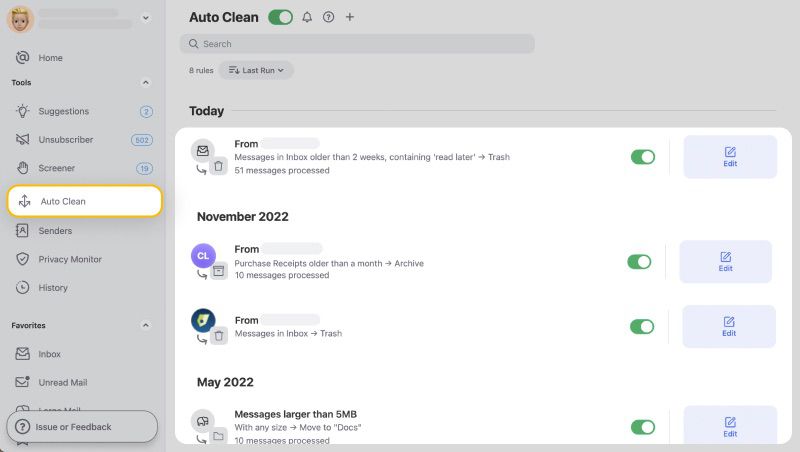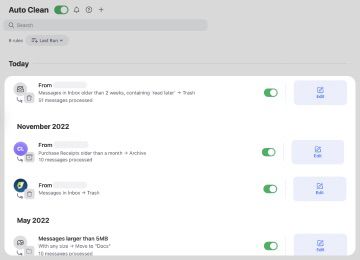 For example, you can move emails to Archive, Trash or Keep the Newest, which will remove older similar emails.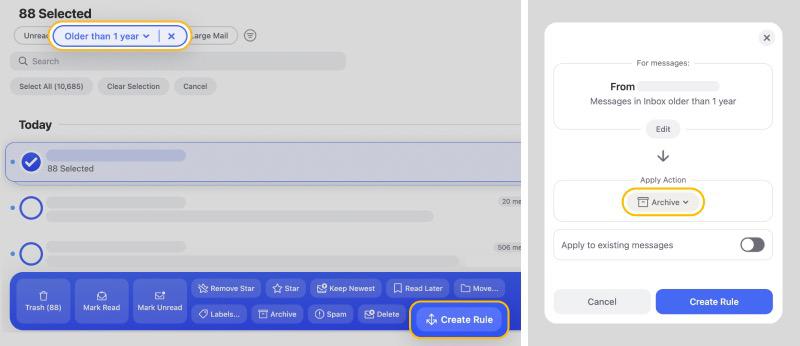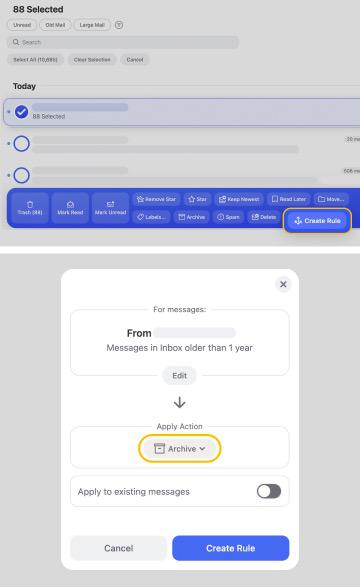 Clean Email does not keep, sell, or analyse your data. We only use data for the features within this app. The body and attachments of emails are not analysed, only the email headers to help with cleaning emails.
We do not use advertisements within the app. Your credentials are encrypted, meaning Clean Email staff can't access your accounts and data is only kept for 45 days.
If you enjoyed this article, take a look at how to increase productivity in the workplace, how to get more organised, and the best productivity tips posts.
---
Digital Detox Tips - FAQs
Why is a digital detox important?
Digital detoxication is important for your mental health and improving your productivity. By creating healthier habits toward digital consumption, you can improve your relationships, mood, and sleep!
Is digital detox effective?
A digital detox is effective when completed correctly, and for a long enough time. After a digital detoxication, you won't feel the need to be connected to your device or consume media as much.
What are the disadvantages of a digital detox?
There aren't any disadvantages of digital detoxication, other than you may miss something important, and you will have to find something else to fill your time with! To avoid missing any important emails or notifications, let your VIPs know you are having a digital detox, and how they should contact you otherwise.
How long should I do a digital detox?
You can digitally detox for as long as you want. Try starting with just a week, or maybe even a weekend. You can always extend for longer.
How do you do digital detoxification?
To successfully perform a digital detoxication, you could follow these steps:
1. Decide what you want to change: E.g. spending too much time managing emails.
2. Create goals: You can learn how to manage emails better using Clean Email.
3. How long you will do the digital detox: A week, or two.
4. Keep track of your progress: See what's working, and what isn't.