3 Ways How to Easily Check Email Inbox
Email inbox checking can be a double-edged sword. On the one hand, you don't want to miss important emails and keep your friends, family, and colleagues waiting. On the other hand, you also don't want to be constantly disturbed by email notifications, many of which are guaranteed to be spam and unwanted newsletters.
One way how to solve this dilemma is to make it so that you can check your inbox from multiple places, such as your smartphone, desktop computer, or any modern web browser. Every time you find yourself with a couple of minutes of free time, you can quickly check if you have any new emails and deal with them accordingly.
You should also know how to organize your email inbox automatically, which is why we've included a bonus section at the end of this article about Clean Email, a bulk inbox organizer with easy-to-use automation features that you can use to ensure that you won't see any unwanted newsletters or spam when you check your inbox.
How to Check My Email Inbox from Smartphone
Both Android and iOS smartphones come with a built-in email client with support for many third-party mail services. The built-in email client on Android is Gmail, while iOS users get Apple Email.
To add a user account to the Gmail app:
Open the Gmail app on your Android phone or tablet.
Tap your profile picture in the top right
Tap Add another account.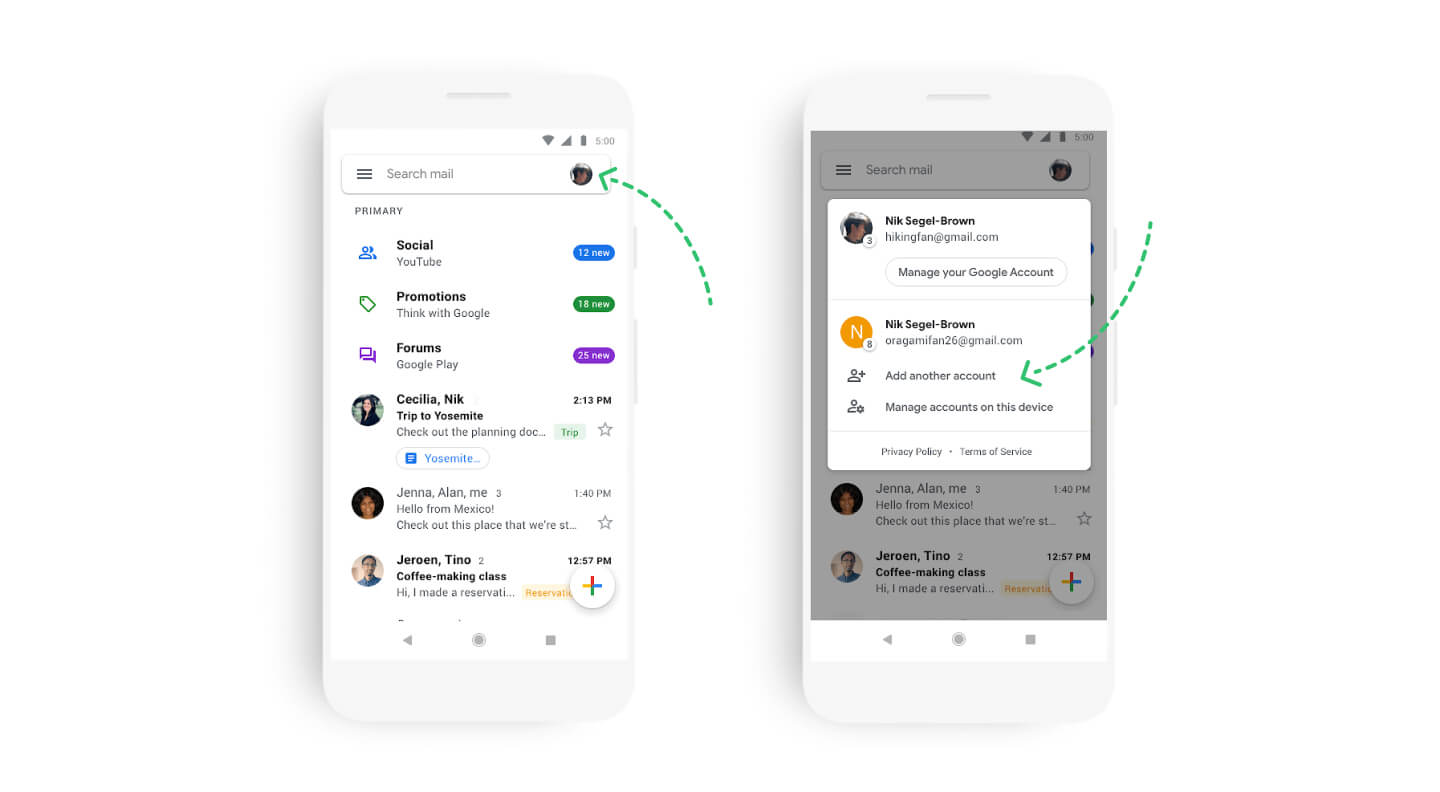 Choose the type of account you want to add.
If you check work or school emails through Outlook for Windows, select Outlook, Hotmail, and Live.
If you don't see your service provider, select Other.
Follow the steps on the screen to add your account.
To add a user account to the Apple Email app:
Open the Settings app and go to Passwords & Accounts → Add Account.
Select your provider.
Input your address and password.
Tap Next and wait for Mail to verify your account.
Choose information from your mail account, like Contacts or Calendars, that you want to see on your device.
Tap Save.
You can also choose from a number of third-party email apps that are available in the Google Play Store and the Apple App Store. Some of the most popular third-party email apps include K-9 Mail, Blue Mail, Newton Mail, ProtonMail, Spark Email, Spike, Polymail, Airmail, and Edison Mail.
How to Check My Email Inbox from Desktop
Email clients are arguably the most straightforward way how to check email inbox from desktop. Windows, macOS, as well as most Linux distributions come with one, and there are also third-party mail clients like Mailbird, Spark, Thunderbird, Mailspring, and eM Client, just to name a few.
But what if you don't want to run a heavy-weight mail client just to see if you have any new emails waiting for you in your inbox? In that case, you can use an email checker that sits in the tray area and shows you how many unread emails you have and, in some cases, even lets you reply to them.
Popular email checkers include PopTray, EmailTray, Gmail Notifier, jetMailMonitor, and POP Peeper. Email checkers typically implement all standard security measures, such as SSL/TLS and OAuth2, so they work great with Gmail, Yahoo, Outlook, and other popular services.
How to Check My Email Inbox from Browser
If you're like most people, you spend a lot of time in your web browser. Since your web browser is open all the time anyway, you may as well use it to check how many new emails you have in your inbox. X-notifier is an email notifier extension compatible with Chrome and Firefox, and it supports Gmail, Yahoo, Hotmail, Outlook, AOL, Daum, Naver, and Nate.
To install X-notifier:
Go to Firefox Add-ons or Google Web Store.
Search "X-notifier."
Install the extension.
How to open my email inbox using X-notifier:
Open X-notifier's Options menu.
Add a new account.
Choose the "Open my email inbox" option by clicking on any added email inbox.

How to Check Email on a Smartwatch
Smartwatches are basically tiny computers that you can strap to your wrist and use to accomplish all kinds of tasks without having to take out your smartphone. Needless to say, smartwatches are perfect for checking email messages on the go, and you can connect your own smartwatch with your mail account in minutes.
To check email on a Samsung smartwatch:
Add your mail account to the smartphone that's connected to your smartwatch.
Select the Email option on the Home screen of your Samsung smartwatch.
Select the message you want to view.
To check email on Apple Watch:
Pair your Apple Watch with your iPhone.
Open the Apple Watch app on your iPhone.
Select the Mail option.
Tap Mirror my iPhone.
Tap Include Mail under Mail Settings.
Select the mail accounts that you would like to monitor using your Apple Watch.
You can then open the Mail app on your Apple Watch to view emails.
How to Check Email on a Chromebook
Chromebooks are affordable and versatile laptops powered by Chrome OS, a Linux-based operating system created by Google with simplicity, usability, and security in mind.
If you're a Chromebook user and would like to check your email messages, you can do so without installing any third-party app. All you need to do is open the Chrome web browser and log in to your service provider, such as Gmail, Outlook, or Yahoo.
Since Gmail is Google's own service, it shouldn't come as a surprise that it enjoys the best support, allowing you to draft, save, and edit your emails without internet access.
To enable offline mode on a Chromebook:
Log in to your Gmail account.
Click the Settings icon and choose See all settings.
Go to the Offline tab.
Check Enable offline mail and click Save Changes.
Bonus: How to Organize Your Email Inbox with Clean Email
Getting anything done while receiving 100 mail notifications a day is a dreadful ordeal nobody should subject themselves to. A bulk inbox organizer like Clean Email can help you significantly reduce the number of notifications you receive by unsubscribing you from unwanted subscriptions, intelligently applying filters to take certain actions automatically, and more.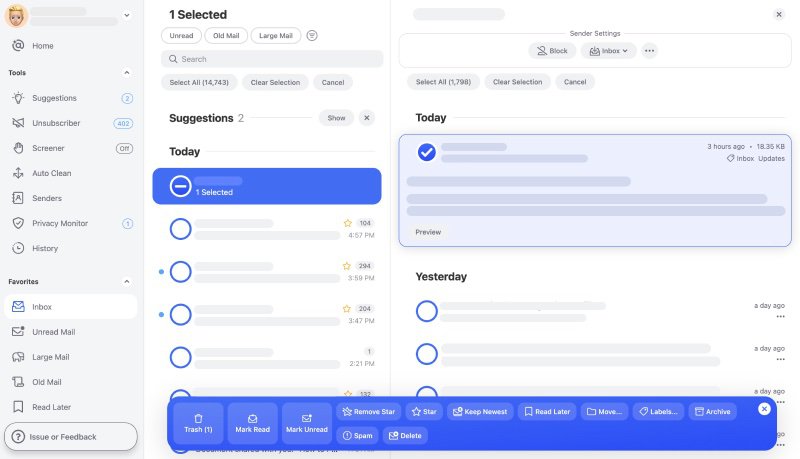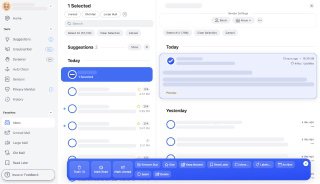 Clean Email works with all popular service providers, and it's so easy to use that you can go from total clutter to Inbox Zero in just a few clicks. First, you need to tell Clean Email, "Go to my email inbox and organize my emails into easy-to-review bundles." You can then remove, archive, move, label, and take other actions on these bundles as you see fit. Finally, Clean Email gives you the option to apply your actions automatically in the future so you don't have to repeat them ever again.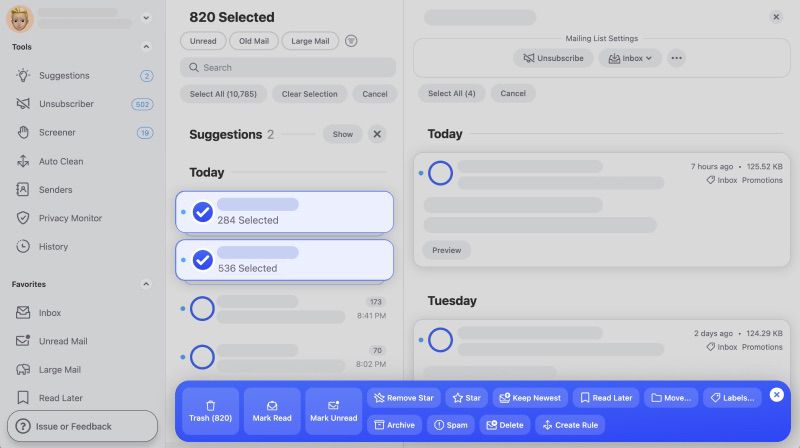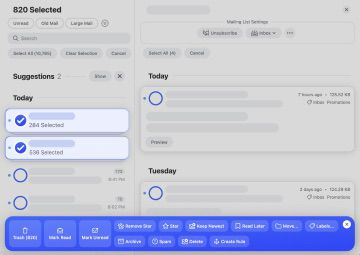 Unsubscribing from annoying subscription emails is equally simple. You simply log in with your mail address and password, choose the Unsubscriber feature from the left pane and click the Unsubscribe icon next to each mail address from which you no longer want to receive messages.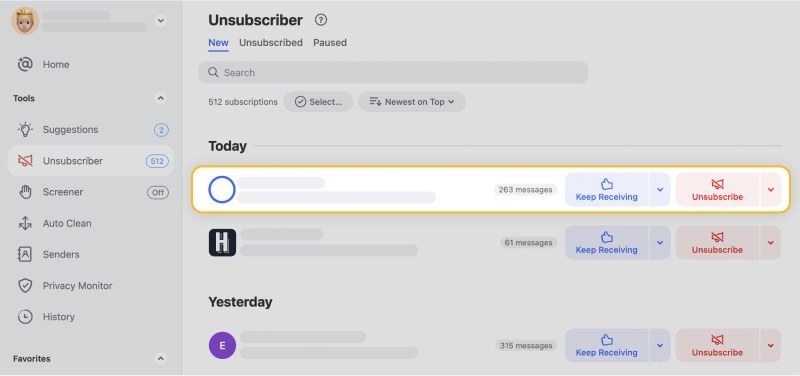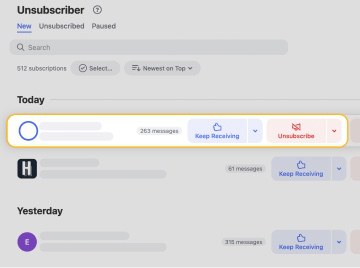 You can also block regular senders from messaging you. To do that, open the app and view your inbox. Select any message from the sender you want to block and click the Block option from the toolbar. Clean Email will automatically move all existing and new emails matching your selection to Trash.
If you ever receive an unimportant message that you don't have time to read at the moment, you can use the Read Later feature to remove the message from your inbox so that it doesn't clutter it. You can then come back to the email later when you have more time.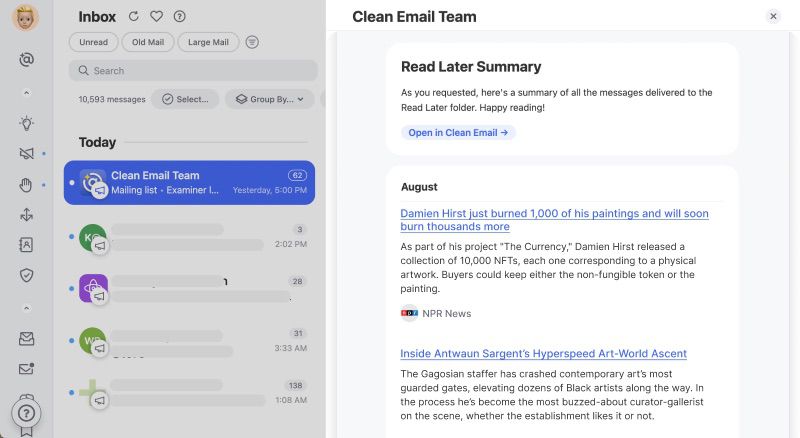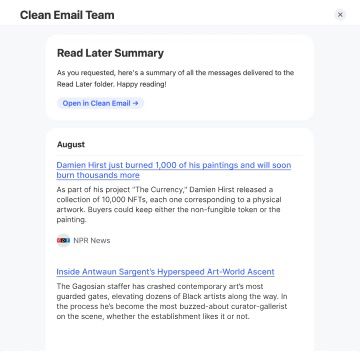 Conclusion
Now that you know how to check your email inbox easily, you should have no trouble keeping it organized. Just remember to take advantage of Clean Email's automation features because they can save you a lot of time and help you be more productive.
---
How Can I Check My Email Inbox - FAQs
How do I go to my Gmail inbox?
You can view the content of your Gmail inbox from any device with a modern web browser, including your desktop computer, laptop, tablet, smartphone, or even smart TV. All you need to do is navigate to gmail.com and log in with your username and password.
How to check Hotmail email?
If you have an old Hotmail account that you haven't checked in a while, you can do so by signing in to Outlook.com with your Hotmail address and password. Outlook.com is Microsoft's online service provider, and it replaces Hotmail, Live, and MSN.
How do I check my email on my phone?
To check email on your phone, you need a suitable mail client app. You can either download an email client app created by your service provider or a generic mail client app that works with any service provider.
When should you check email?
That depends on your needs and preferences. If you use email for work, you may need to set up real-time alerts so you can respond to messages as soon as they arrive.
How do I login to my email account?
To log in to your email account, you need to know your mail address and your password. Most modern mail clients are able to automatically determine the correct access settings.