Organize Your Gmail
Gmail inbox categories are used to help you organize your mailbox. By optimising this feature, you can achieve a cleaner primary mailbox for incoming messages and find categorized emails easily within their section.
Once you have set up Gmail categories, you won't have to do any manual work to sort emails anymore. All emails that fit that category will automatically appear in that view.
You can choose to view just one category by clicking along the top bar above all messages.
Gmail only allows you to enable categories that are already created. However, you can create custom labels when composing emails, or to messages, you have already received.
Learn more about how to organise Gmail, and how to clean up Gmail here.
Or, if you're new to Gmail, check out how to use Gmail effectively.
Gmail Categories vs Labels
Gmail inbox categories are automatically created when you receive a new message. You can enable more tabs to show within the top bar in settings.
You cannot create your own category. Only show or hide the ones already created for you.
Why enable Gmail categories? So, your primary inbox isn't flooded with all kinds of messages!
Categories available within Gmail:
Primary
Social
Forums
Promotions
Updates
Reservations
Purchases
You can choose to enable any of the above, however, reservations and purchases are only available when you search for them.
To search for a category, type 'Category: Purchases'. To search within a category, type 'Category: Social Facebook' (this will show all Facebook emails within the social category).
Labels are added manually by you. There are two ways you can label your emails.
When composing an email, you can add a category label or create a new label. Do this by clicking the three dots at the bottom.
Choose an email you have received that you would like to label. Open it and click the label icon at the top alongside the other icons. You can also create your own here.
Why label emails? To create a better-organised mailbox!
How to Add or Remove Categories in Gmail
You can add or remove categories in Gmail using the web version or your mobile phone.
However, before you do this on mobile, you need to enable them on the computer first, otherwise, they won't show up when adding them to your phone.
Here's how to categorize emails in Gmail.
Using the Web
How to add a category in Gmail
Head into your mail account on the web.
Click settings, then all settings.
Click on the inbox tab.
Within the inbox tab, select default. You can also choose to hide tabs here if you wish.
Check the boxes you want in the categories section.
Remember: You cannot make new tabs, only add, or remove the ones given.
Finally, scroll to the bottom and save changes.
Even though you have enabled multiple tabs, you will only get notifications for messages entering your primary inbox.
How to delete categories in Gmail
To remove tabs, follow the same steps but UNCHECK the boxes instead. If you choose to turn off categories in Gmail, you can always change the settings later.
Using Mobile Phones
The method to add categories on your mobile phone follows the same steps on either Android or iPhone.
Open the mobile app.
Tap the menu at the top left of the screen.
Next, tap Settings.
Choose your account.
Tap Inbox Type.
Select Default Inbox.
Tap on Inbox Categories.
Here you can add or remove any tabs.
You can only make these changes if already enabled on the computer. For example, if you have only enabled three categories on the web, only those tabs will show here.
Move an email
To move an email to a different category, follow the steps below.
On the web:
Drag the email to a category, a pop up will appear, click yes to future emails. All emails from this sender will now be found in the new category.
On mobile:
To move an email using your mobile, tap the more button and simply choose a move to.
Organize Your Inbox With Clean Email
Although Gmail's categorizing and labelling is a fantastic tool, you can further organize your emails with Clean Email.
The app offers many handy features that enhance your mailbox by keeping it super clean and tidy. Some features that are easy to use and can instantly organize your mailbox are:
Smart Views
This feature automatically organizes emails into their own email bundles. You can choose any view when looking at your mailbox.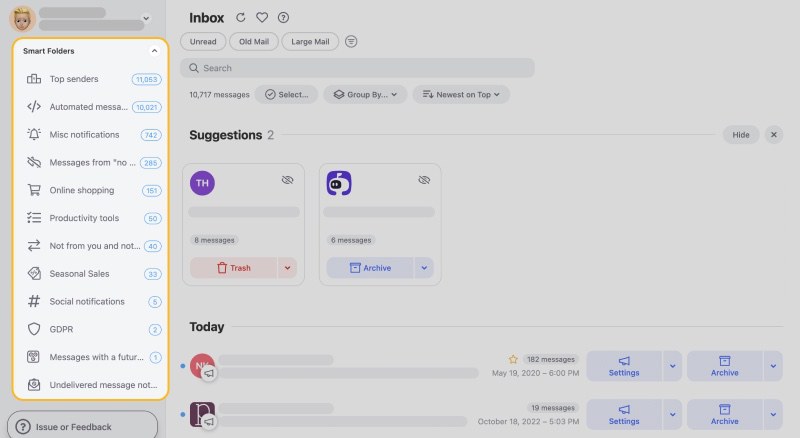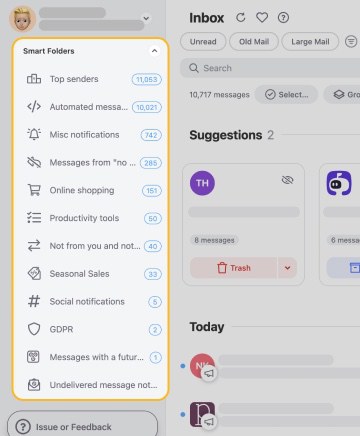 From here you can easily locate emails, organise, or respond to any messages.
Much like Gmail categories, Smart Views organize emails into bundles such as social media, finance, emails older than 6 months, and many more.
Auto Clean
You can automate any manual routine tasks you would usually waste time performing. For example, Auto Clean can move incoming emails to certain folders, to archive, or trash automatically.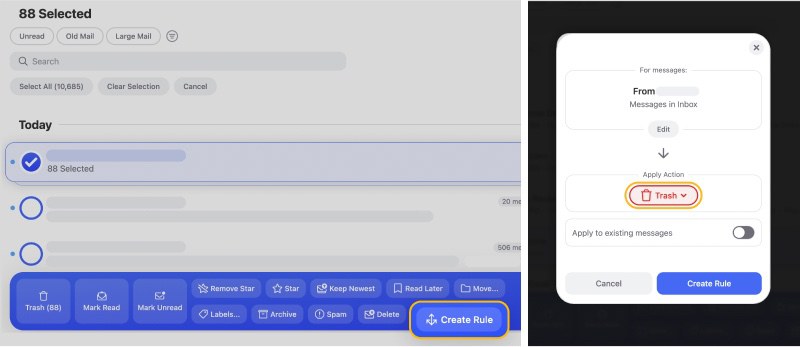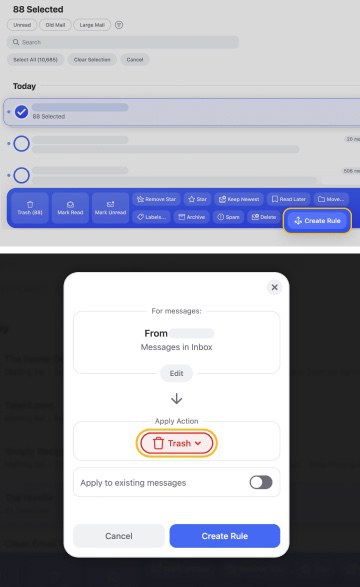 When acting on multiple emails you will be prompted to create an Auto Clean Rule. When doing this you'll fill in your requirements and it's done! No more time-wasting!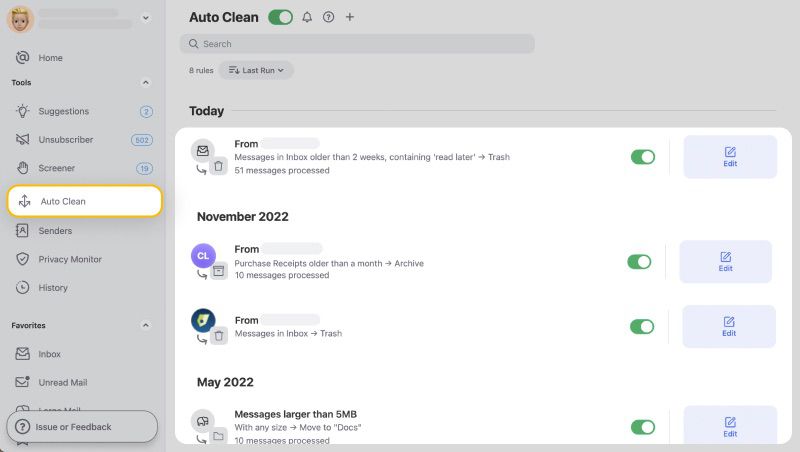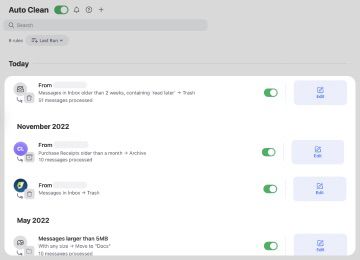 Unsubscriber
With Unsubscriber you can quickly remove yourself from unwanted mailing lists with a click of a button.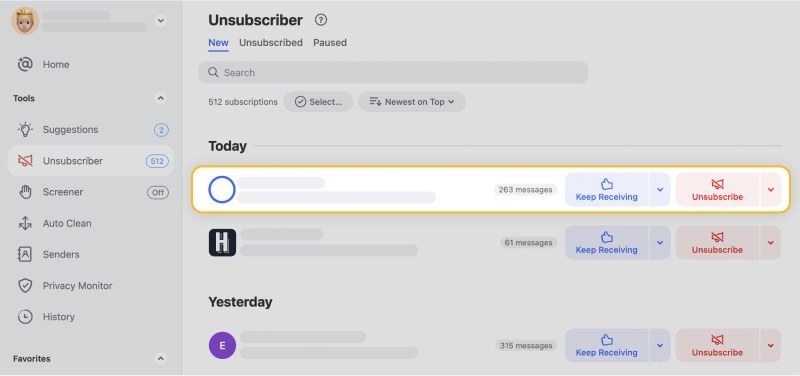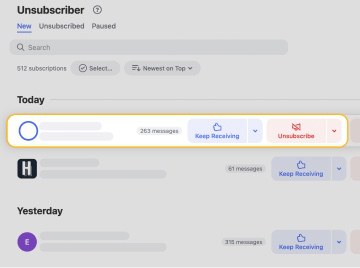 You can also choose to send subscribed emails to a Read Later folder or keep them. Instantly reduce the amount of spam landing in your primary inbox.
Wondering to get more Gmail tips and tricks? Check out our blog to learn more about how to delete all promotions and how to create folders in Gmail.
---
How To Use Gmail Categories - FAQs
What are the categories in Gmail?
The categories in Gmail are different tabs that organize your emails into groups like Promotions, Social, Forums, Updates, etc. You may choose any category you'd like to work with.
What is the difference between categories and labels in Gmail?
You can add labels to emails you are sending or have received. You can also create your labels, whereas you cannot customise categories.
How many categories can you have in your Gmail Inbox?
There are five categories in the Gmail inbox. The Clean Email app uses Smart Views to create more useful email bundles.
How do I stop Gmail from putting emails in categories?
You can change your settings in your mail account. Head into 'Inbox Type' to enable or disable categories.