Protecting Your Email
An email data breach can happen when there are security issues with an email.
Meaning cybercriminals can gain access to your information through an organisation, website, or other places you have previously inputted your data.
Email security breaches are a constant threat to anyone. No matter how secure your accounts may be, hackers are creating new ways to steal information that can harm you, to benefit them.
So, you're going to want to protect your mail account the best you can.
By putting a few strategies in place, you can decrease the chances of your accounts being affected and protect your personal and financial information.
Keep reading to learn more about data breaches, and what to do if your email has been exposed.
What are Email Data Breaches?
The most recorded email data breaches happened in 2019, with more than 3,000 breaches that exposed more than 4 billion personal and financial records.
That's a lot!
Cybercriminals hack into an organisation or website that holds your important information, and they steal it.
Gaining access to your mail address and password means several negative events will follow.
What happens?
Hackers can:
send spam emails to your contacts or others containing risky links and attachments that may harm them.
ask for money from people within your contacts and lie about the reasoning.
use your email and knowledge of your password to change the details on other accounts, allowing them to gain access to accounts holding financial information.
sign up for paid subscriptions in your name, charging your account instead of theirs.
profit from your misfortune.
steal your entire identity, affecting several areas of your personal life.
commit financial fraud, which can take a very long time to resolve.
Other signs your account has been hacked
You cannot log in to your account, even if you think you know the password. Read more about compromised passwords.
Check the sent mailbox to find emails you haven't sent and emails that are suspicious.
Your friends may ask you about emails they have received from you, that you didn't send.
IP address shows different locations and numbers, ones you do not recognise. Some mail service providers have tools allowing you to see a log of IP addresses used.
Examples of huge data breaches
CapitalOne 2019: Hackers gained access to over 100 million accounts.
Choice Hotels: 700,000 cases of personal information were leaked. Fortunately, this didn't include financial records.
Since hackers are constantly finding new ways to hack into accounts, there is no way you can be 100% secure. The only thing you can do is put multiple strategies in place to try to protect yourself the best you can.
How to Decrease Risk of Email Data Breaches
Defending your email can increase the safety of your account, however, it is not guaranteed.
Some ways you can increase your safety and protect your information are:
1. Use two-factor authentication
Make it harder for hackers to log in to your accounts by creating two ways to gain access. This means creating a password and then using a one-time-only code to log in.
A one-time-only code is usually sent to your mobile via SMS. However, there are multiple ways you can create two-factor authentication (learn more about authentication apps).
2. Make your password hard to crack
Always create a password that would be hard to guess. Never use something simple like your pet's name or information that is easily identified through social media etc.
The features of a strong password are:
Include capital and lowercase letters.
Use numbers.
Use symbols.
NO FINDABLE INFORMATION.
3. Use your common sense
We know, this sounds mean. However, just don't click on any links you aren't expecting, or any attachments that seem off.
If you receive anything claiming to be your bank, be sure to contact them first. Never give out financial details via email or the phone.
You never know who it could be, especially if it seems a little out of place.
4. Don't open links!
Most spam will contain harmful links. By clicking on these links hackers may be able to gain access to some information right away.
Some links may direct you to a suspicious website and ask for more information, claiming to be a legitimate organisation.
5. NEVER use the same password for multiple accounts.
Once one password is stolen, the chances are, cybercriminals will also try other accounts you own.
If your password is the same for different emails, this makes it super easy for hackers to steal tons of information.
To keep track of your passwords, you can install a password manager app. This will keep your passwords secure and allow you to easily log in yourself without having to remember!
In addition to the above strategies, it's crucial to understand how to secure data. You can implement data security measures to safeguard your personal and financial information. You can protect your data by using encryption protocols, firewalls, and secure data storage systems. Combining multiple strategies can significantly reduce the risk of email data breaches and protect your sensitive information.
How to Check Your Email for Data Breach With Clean Email
Clean Email has a Privacy Guard tool that allows you to easily see if your account has been involved in a data breach. This handy tool simply notifies you in case you need to take action to protect your accounts.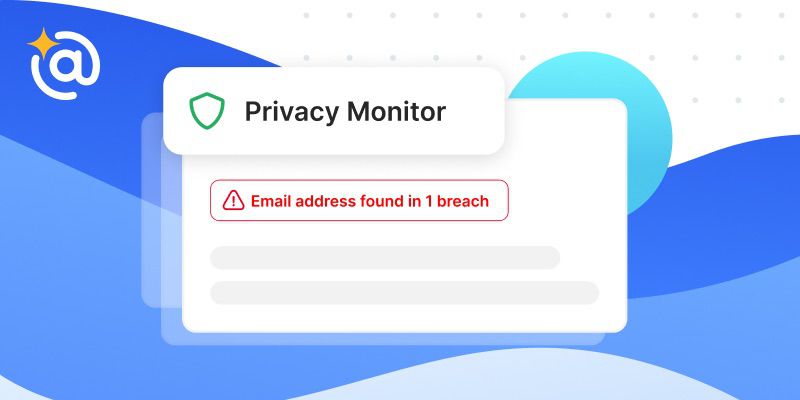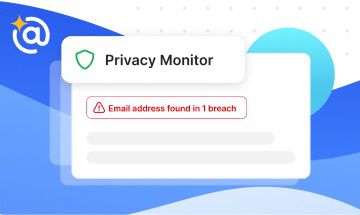 This feature is FREE to all app's users, it's like the "Have I Been Pwned" service you can find online.
If the Privacy Guard notifies you have been exposed, you will be prompted to do the following:
Change your password to a stronger one.
Create multiple-factor authentication.
Use password managers.
You will have to make these changes yourself through your mail service provider. Privacy Guard only checks to see if your personal information has been compromised.
Other features that help keep a clean mailbox are:
Unsubscriber: A tool that allows you to unsubscribe with one click.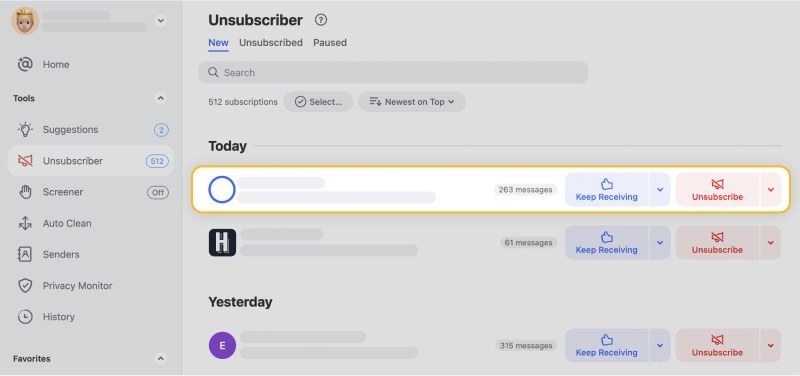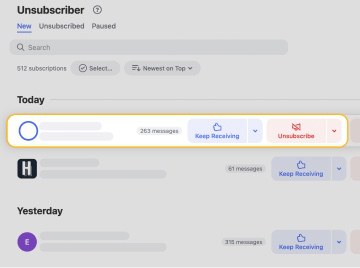 Auto Clean: Create auto rules to save time on manual email organisation.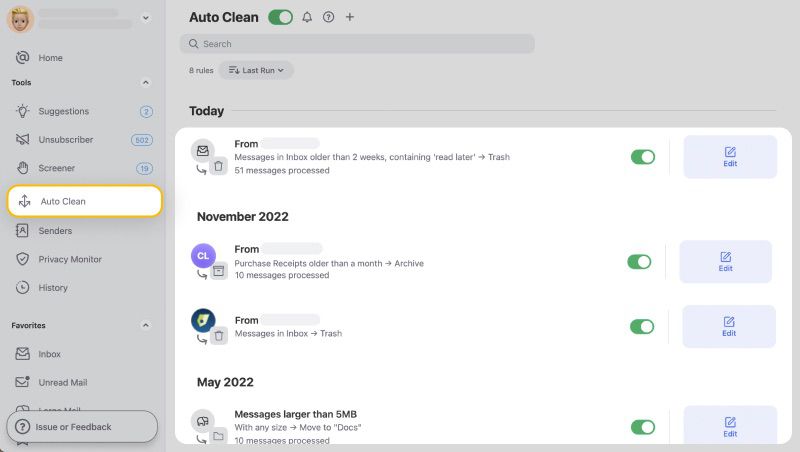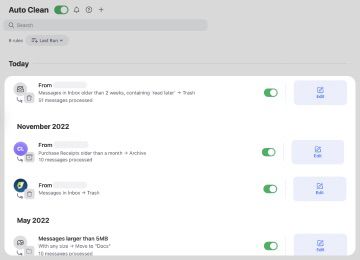 Smart Views: Sorts emails into easy to manage bundles.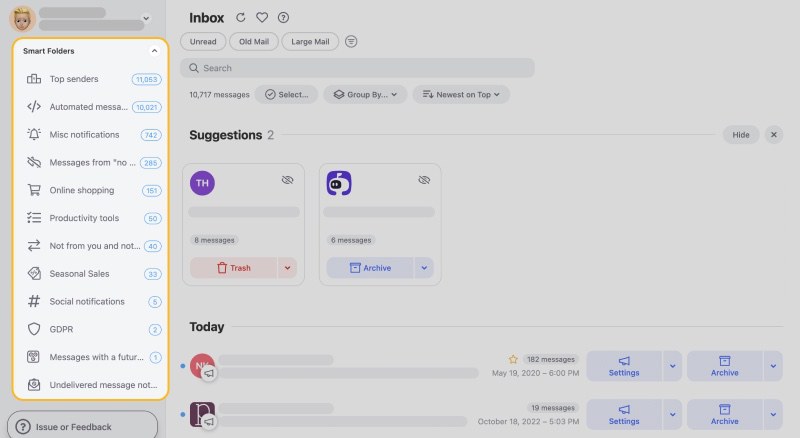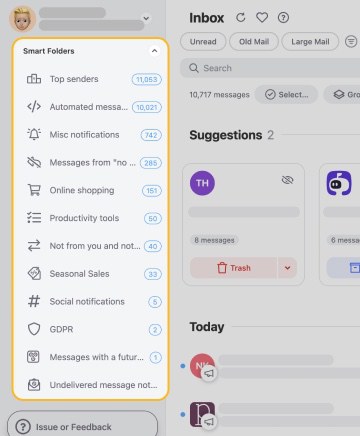 Clean Email is a reliable service to use since we also take great care with user privacy and security. You can read more here.
What to Do If Your Email Has Been Exposed
If you find your mail address has been exposed you must act upon the following strategies to stop hackers in their tracks, and further protect your accounts for the future.
Change passwords! Update any passwords using that account to super hard to crack strong ones.
Contact mail service provider, they may have something in place to help.
Update credentials for online accounts, especially your bank that uses the same email.
Tell your contacts to avoid them opening any spam they may receive from you.
Add strong security software to your devices! Ensure they auto-update to keep accounts secure.
Hopefully you now fully understand what an email data breach is, how to try to prevent it from happening to you, and what to do if your email is exposed.
Other articles you may find helpful are:
---
Email Data Breach - FAQs
What is an email data breach?
An email data breach is when cybercriminals hack into an account which leads to access to your personal and financial details.
Did Gmail have a data breach?
Google did have a data breach in 2018 which affected over five million users.
Can you check if your email has been breached?
You can use Clean Email's Privacy Guard to see if your account has been compromised. You can also find hacked email checkers online.
What do I do if my information has been compromised?
You need to act right away, change passwords, contact mail service providers, and update the credentials of any online bank accounts.