Why Use a Hacked Email Checker?
Using a hacked email checker can provide you with peace of mind that your mail account is secure and hasn't been compromised. On the other hand, you may want to check if your email is hacked to confirm your suspicions and act immediately.
Websites to check if your mailbox has been hacked simply reverse search your email or passwords to see if they have been involved in an email data breach.
You will then be notified and prompted to make changes to your accounts to secure them again before hackers really start to do some damage. You can also sign up for different software and services to keep checking your emails to act quickly if you have a hacked email.
Signs Your Email Has Been Hacked
You should keep an eye out for these things to quickly notice whether your email has been compromised.
You should also complete these tasks often just to keep track of your email activity. If you notice anything suspicious, you will know you have a hacked email!
1. Check Your Sent Folder
Hackers will send emails to your contact list or sign up for subscriptions in your name. They can send harmful links, or even ask your friends and family to transfer their money.
You may also learn someone is sending spam if your contacts notify you of this, be sure to tell them not to open it. Sometimes these emails are not sent and end up in your drafts folder, check there too!
2. Check Read Emails
When hackers gain access to your accounts, they will rummage through all your emails and information to find anything that will help them with their harmful activities.
So, if you see a message from your bank that you know you hadn't read yet, this could be a sign someone is logged into your account.
3. Search for updated passwords
Hackers will change your passwords to multiple accounts to gain access. Since they can log in to your primary mail address, they can make any changes they want.
Check if it was you who updated those passwords. Check your password strength with a password strength checker.
4. Check login activity
At the bottom of Gmail's browser, you can find the last account activity, this is where you can view who has logged in and where from.
If you do not recognise some of the IP addresses or numbers, this is a sign someone else has access to your account.
5. Check trash!
You may find emails you haven't gotten rid of within your trash folder.
This is because hackers will want to hide any evidence of the changes they may make to your account, or they simply get rid of important ones before you have read them.
Best Hacked Email Checker
The best way on how to check if your account was hacked is to use an email hacked checker. Here are four great services to check if your mail address has been involved in a breach.
1. Privacy Guard from Clean Email
Clean Email has a super handy feature that lets you know if your mail account has been compromised. Simply head over to Privacy Guard and wait for it to run some checks.
Once this has been done, you will be notified of any breaches. It is then down to you to make changes to secure your account.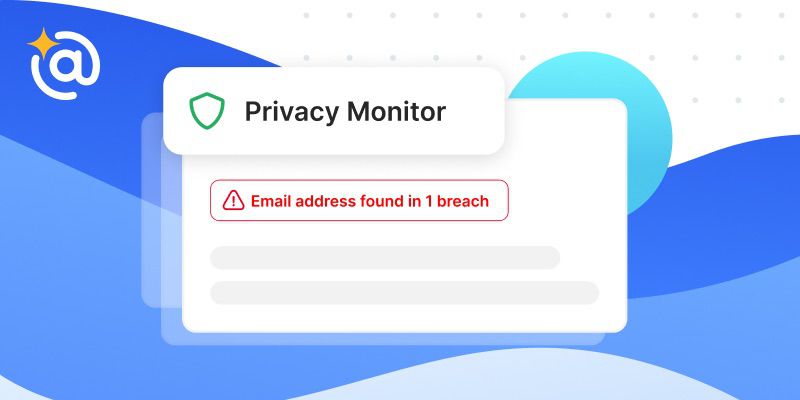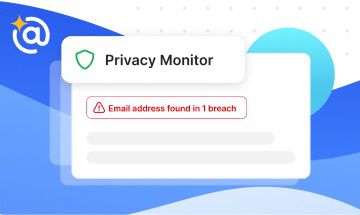 👍🏼 Pros:
Clean Email offers multiple handy features within their app which help you keep a clean and tidy mailbox.
👎🏼 Cons:
The Privacy Guard feature only tells you of a breach and how to act, it doesn't allow you to make changes within the app.
2. Firefox Monitor by Mozilla
Firefox Monitor by Mozilla is a well-known service that allows you to search for mail addresses to check if they've been hacked.
You can sign up for this service and input multiple accounts. Simply type in the address and wait for the Monitor to do its thing.
👍🏼 Pros:
You are notified straight away if your mail account has been breached and given a full report on all compromised accounts.
👎🏼 Cons:
Doesn't supply any other handy features.
3. DeHashed
DeHashed is an amazing database that allows you to search for emails, passwords, and phone numbers to check if there has been any suspicious activity. Security companies will especially find this software useful.
👍🏼 Pros:
Advanced database meaning you can search for almost anything to check if it has been involved in a data breach. You can reverse search all passwords and hashes.
👎🏼 Cons:
Doesn't have any extra useful features.
4. Have I Been Pwned?
"Have I been pwned?" is a super simple website that simply lets you know if your email has been compromised. It's quick and easy to use and available online.
👎🏼 Cons:
Doesn't provide any extra support, or extra features!
Clean Email to The Rescue!
Along with its Privacy Guard to help check if your email was hacked, Clean Email also has other features that help with spam and cleaning up your mailbox.
Unsubscriber - allows you to quickly remove yourself from mailing lists with just one click. Helping clear out your inbox from endless emails you never read! This tool quickly helps you reduce the amount of mail in your inbox and saves so much time.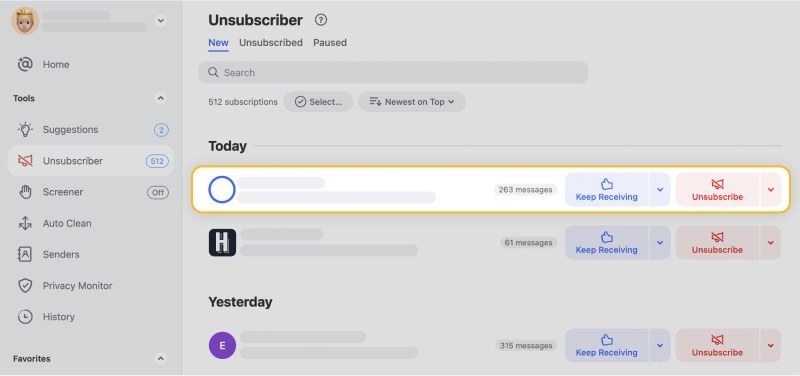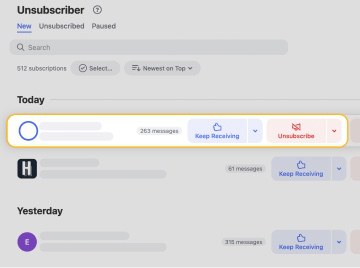 You can choose to 'read later', sending subscriptions to a separate folder.
Auto Clean - allows you to create automated rules for manual tasks which usually take up a lot of time. You can automate sending emails to the archive, to different folders, straight to trash, and much more.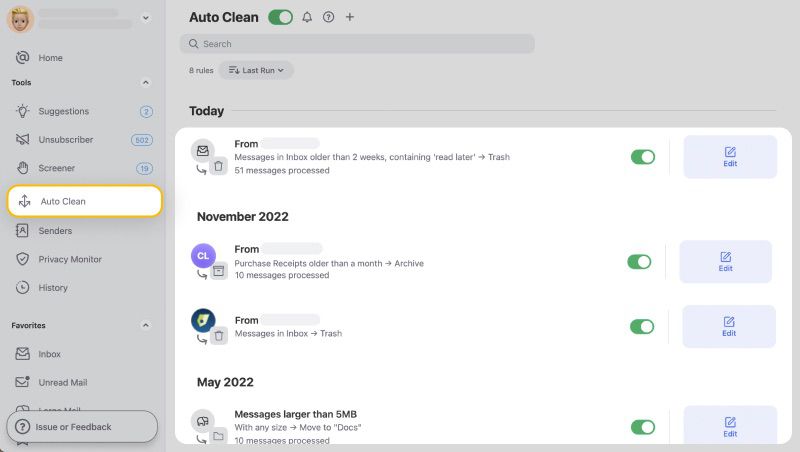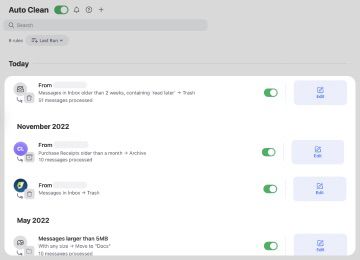 Block - you can block senders easily with this app. So, if you are receiving endless spam and unsubscribing just isn't enough, you can block them instead!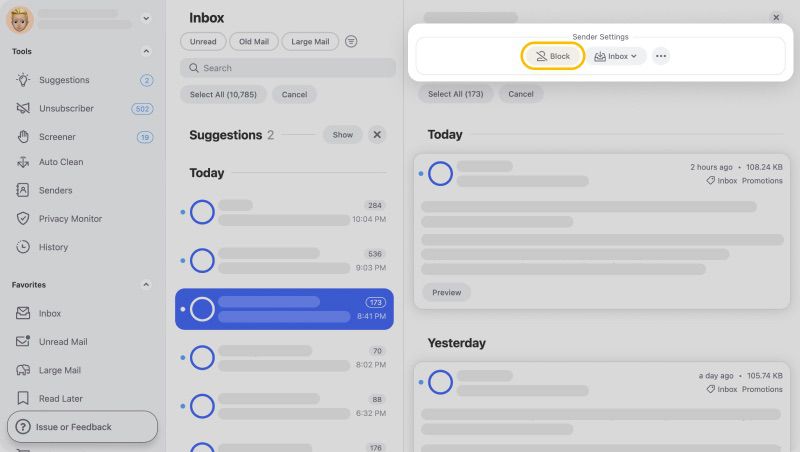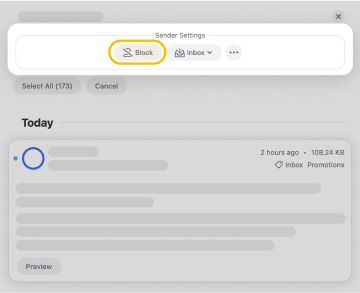 Blocking senders ensures you won't receive any more emails that are a potential threat to you via certain senders.
Privacy and security are very important to us here at Clean Email. You can read more about our Privacy Policy here.
Wondering to know more about how to protect your data? Follow our guides about the email security best practises and the best authenticator apps.
---
Hacked Email Checker - FAQs
How do hackers get into your email account?
Hackers can gain access to your mail account if your data has been breached via an organisation or website. If they gain knowledge of your email and password, they will begin to cause damage.
How do I check if my email has been hacked?
Use Clean Email's Privacy Guard. It's free to use and will check to see if your mail account has been hacked.
Is Have you been pwned safe?
Have I Been Pwned is a reliable, easy to use website to check if your mailbox has been hacked.
What happens if a hacker knows your email?
Hackers need to know both your email and password to log in to your account. Lots of people know your mail address, however without the password to enter, no damage can be done.