Is Your Inbox Safe?
Believe it or not, there is a new data breach every 39 seconds. What's more, email attacks are responsible for approximately 94 percent of all data breaches online. This is exactly why you must learn how to protect your email from being hacked — because one hacked email account can easily become a massive problem.
Luckily for the average person, learning how to protect email from hackers isn't hard. You just need to follow the recommended mail security practices and take advantage of free hacked email checker software to learn about potential breaches and stop them before they get out of control.
How to Protect Your Email From Hackers
Unfortunately, mail hacking has become one of the most common issues people encounter on the internet. With that being said, there are several things the average person can do to protect their credentials from hackers with some email security best practices.
First and foremost, you want to always make sure your computer and other devices are up to date. You can do this by checking for operating system updates on a regular basis, installing application updates when your system prompts you to, and keeping antivirus software installed on your computer. Most developers keep their software updated to prevent against the most recent hack attempts, so keeping everything up to date will help you stay safe while online.
Assuming everything is up to date, you should consider your next line of defense: your password. Although many of us use the same password for all of our accounts, most experts recommend you use strong, unique passwords for every online account you create. This helps you avoid credential stuffing attacks, plus it protects secondary accounts in the event that one account experiences a data breach.
These passwords should be at least 10 characters long, and each should contain at least one capital letter, one lowercase letter, one number, and one other symbol. Furthermore, passwords should never contain any information like your birthday, house number, or middle name since people can easily find these details with a Google search. If you have trouble remembering all of these passwords, don't worry — you can use a password manager to save everything.
In addition to a strong password, you can also use two-factor authentication to protect yourself from hackers. Two-factor authentication (2FA) provides extra security by adding a login step that requires users to obtain a code via text message or through authenticator apps. This helps you know if someone else is trying to sneak into your accounts, which is very helpful.
Unfortunately, stealing a password isn't the only way to get into your inbox. Hackers can also use a technique called phishing, where they use a link or attachment to steal your information. When opening emails with attachments and links, always check the sender before clicking on anything within the message. Also, verify the actual mail address before taking any action within emails that urge you to reset a password or verify your address as these are common traps.
Most importantly, do not share your password information with anyone and make sure your security questions are difficult to answer.
How Do You Know If Your Email Has Been Hacked?
Unfortunately, it's hard to identify security breaches on your own. Luckily for you, we offer Privacy Guard as a free feature for all Clean Email users.
Like the "Have I Been Pwned" hacked email checker, our Privacy Guard feature checks your address against known data breaches and security incidents. If Privacy Guard finds an email data breach during which your credentials have leaked, you can then take the appropriate action steps, such as changing passwords, enabling multi-factor authentication, and using password managers. Although it only checks if your personal information was compromised, it's a great level of protection you won't want to be without.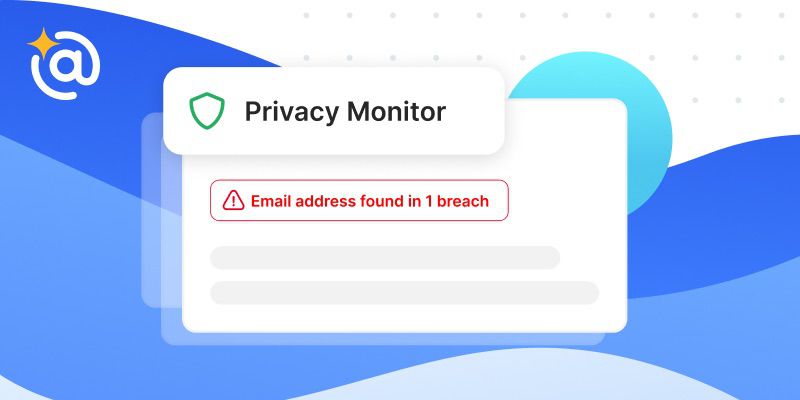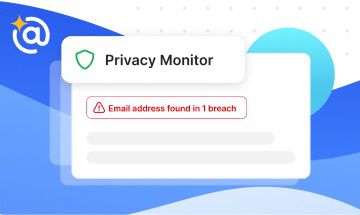 Additionally, the Clean Email app offers several tools to help you cut down on unwanted emails, which can provide an additional layer of protection for your inbox. For example, the Unsubscriber feature reduces the number of subscriptions and unwanted promotional emails you receive.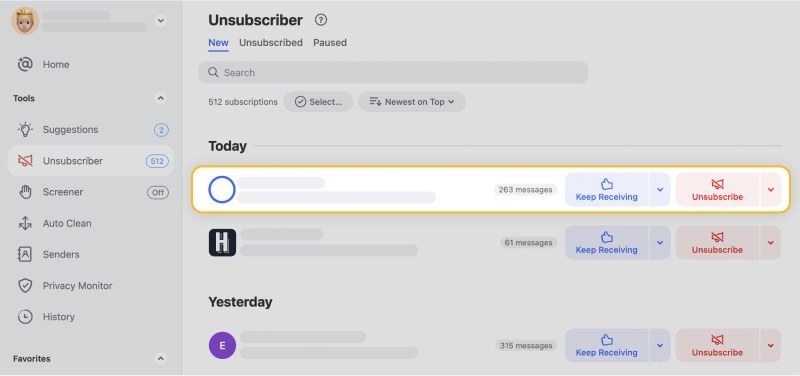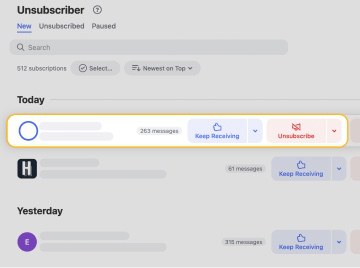 Then, you can use the Block feature to stop spammers and unwelcome senders from entering your inbox ever again. With these measures in place, your inbox will not only be less cluttered, but safe from hackers and malware.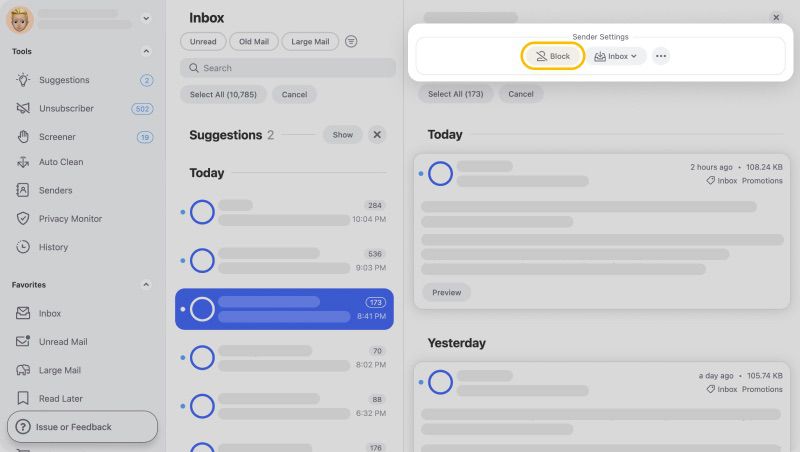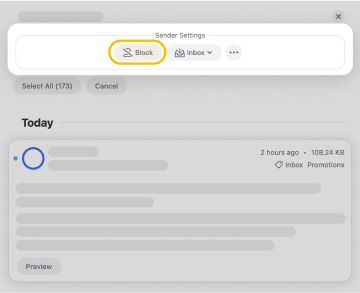 Protect Your Inbox Now and Always
Although you may never know if your email has been hacked, you can take certain measures to protect your inbox from hackers. By learning how to password protect an email account correctly, using two-factor authentication, and taking advantage of Clean Email's Privacy Guard feature, you can make sure you're never the victim of a hacked email account.
---
How To Protect Your Email From Being Hacked - FAQs
How does email get hacked?
Most of the time, an email hack happens through phishing or a compromised password. This is especially true for people who use the same password for all of their online accounts.
How do I know if my email has been hacked?
Even if it doesn't look like your account got hacked at first glance, it's always a good idea to use an app or feature that checks for known signs of email data breaches.
How to protect my email from hackers?
The best way to protect against email hackers is by using strong, unique passwords for all of your accounts and setting up two-factor authentication anytime it's possible.
How to find out who hacked my email?
Most of the time, people never find out who hacked their accounts. However, you can always check for any signs that your email has been hacked, such as sent or received messages.
What are the signs of email being hacked?
If you can't sign into your account or you see unexpected messages in your inbox or sent box, that's usually a good indication that your mail address has been hacked. Furthermore, if anyone reports that they received spam messages from your mail address, that's also a clear sign that you've been hacked.