What Are Hacked Emails?
The term hacked emails sound kind of scary, but anybody can have their accounts hacked into.
Hackers want to get into your accounts to steal important information to take your money, create a lot of stress for you, and make life difficult…
There are two ways to act when it comes to email security (read more about email security best practices).
First, set up strategies to increase the security of your mail accounts. This can be using two-factor authentication, creating strong passwords, and using apps like password managers, and hacked email checkers.
If it's too late and your email has been hacked already, the next thing you can do is act right away! Change passwords, check bank details, and inform your contacts before they open any spam emails.
So, how do you know if your email has been hacked, and what to do if your email has been hacked? Keep reading.
What To Do When Your Email is Hacked
If you have figured out your mail address has been hacked, you need to act quickly!
You may have discovered your account has been compromised by:
Someone telling you they have received spam from your account.
By checking your sent or trash folder to see suspicious emails.
You are unable to log in because your password has been changed.
You have been notified of logins from IP addresses you do not recognise.
You have found your credentials have been leaked during an email data breach with the help of a hacked email checker.
Hopefully, you have realised that soon enough before hackers start to do some damage. The extent of their crimes can lead you to bankruptcy and identify theft. This is rare; however, it does happen!
Here is how to recover your hacked email:
1. Change your password
If your hacker has your mail address and password, they can do a lot of damage.
By knowing your password, they can find financial and personal information and make changes to your online accounts.
Stop hackers in their tracks by securing your account! Make sure to use a password strength checker to create a strong password.
2. Contact mail service provider
Most mail service providers will help if your password has been stolen. Google allows you to recover your account and change your password.
Google now also encourages you to create two-factor authentication to stop someone else from trying to log in again. Two-factor authentication consists of you logging into your account with your password, and then a one-time-only code that is sent to your phone (check out how to choose the best authenticator app).
3. Let your contacts know
Be sure to tell your mail contacts you have a hacked account. This ensures they don't open anything suspicious, or any spam sent from you.
Hackers may include harmful links or attachments to their emails or attempt to convince your contacts to send them money.
4. Complete a virus and malware scan on devices.
Your email may have been hacked via a breach from an organisation, or hackers may have been able to take your information due to malware or a virus.
Be sure to check your devices using a security scan to remove any possibilities of it happening again. You can install security devices to run routine checks on your devices to make sure you have no viruses.
5. Check all accounts
Once you have secured your mail account, check all other important accounts you have online.
For example, you may want to go ahead and change the password for your online banking, or anything else that holds private information.
How Do You Know If Your Email Has Been Hacked?
You can use a hacked email checker like Clean Email's Privacy Guard. This handy feature will run a scan on your mail address to check if it has been involved in a breach. It's an easy to use tool, similar to "Have I Been Pwned?" service, and it's free to all users.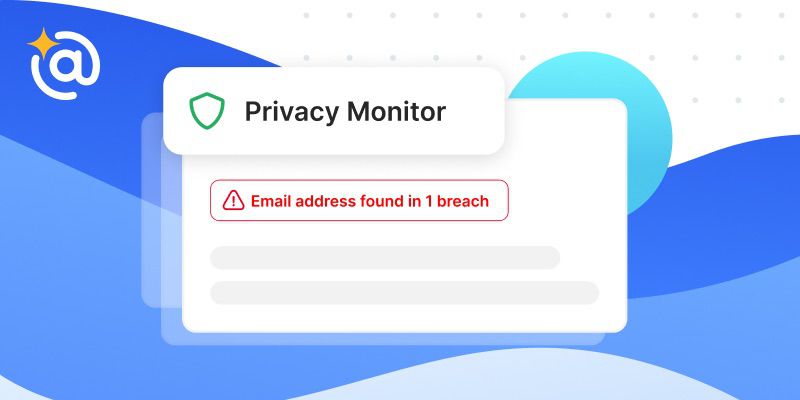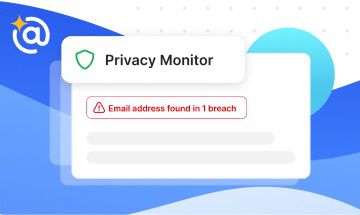 Once the check against data breaches and security incidents has been completed, you will be advised to change your password, create multiple factors of authentication, and use a password manager.
The advantage of implementing these measures is to create a stronger account and have your harder to crack passwords managed in one easy place only you can access.
You will have to create these changes outside of the Clean Email service though. Privacy Guard just runs the checks and lets you know if you need to act.
Other handy app's features:
This feature allows you to easily unsubscribe from mailing lists with just one click! You can also choose to Read Later or Keep the subscription.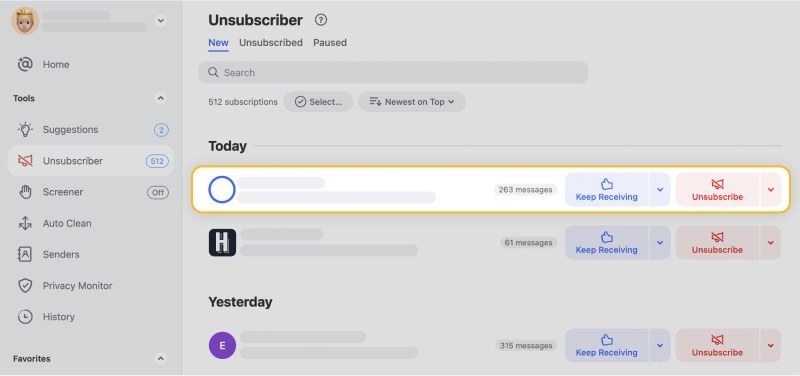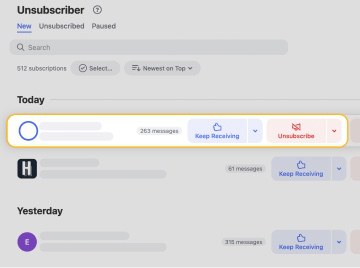 You will want to unsubscribe from senders who are spamming you or sending mail you don't want anymore. This creates a cleaner mailbox!
With the Block feature, you can quickly stop spammers or unwelcome senders from filling up your mailbox. Once a sender is blocked their mail will go straight to the trash!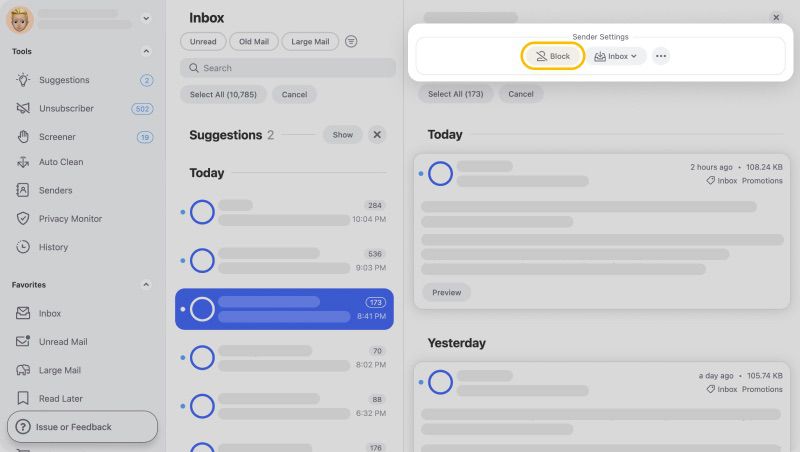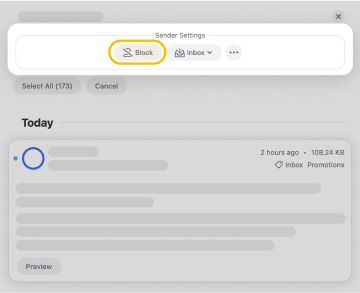 Here at Clean Email, your privacy and security are important to us. We never download full emails and only analyze headers and other metadata.
---
What To Do If Your Email is Hacked? - FAQs
What happens if a hacker knows your email?
A hacker cannot do much with just your mail address. Lots of people will know your email address. It can only be hacked by using your password too.
Should I delete my email if it was hacked?
You don't need to delete your email if it was hacked, you need to put in new measures to ensure it doesn't happen again.
Can I tell if my email has been hacked?
You can tell if your email has been hacked by using Clean Email's Privacy Guard. This feature is free for all users and will let you know if your email has been involved in a breach.
What should I do if my email was hacked?
If your email has been hacked you need to change your password, enable multiple-factor authentication, and start using a password manager to keep all strong passwords secure.