Canceling Your Subscription
Your satisfaction is our top priority. If you have any questions or problems with Clean Email, please reach out to our Support team for assistance. However, we are aware that the service may not be suitable for all needs, so we tried to make the cancellation process as straightforward as possible.
Clean Email subscriptions can be purchased through our website, through the Apple App Store, through the Google Play Store, or via other channels. To make cancellation as simple as possible, we have designed a process that automatically directs you to the proper cancellation method based on where you purchased your subscription.
If you want to cancel your Clean Email subscription, click the account menu at the top left-hand corner of the page, and then click Subscription.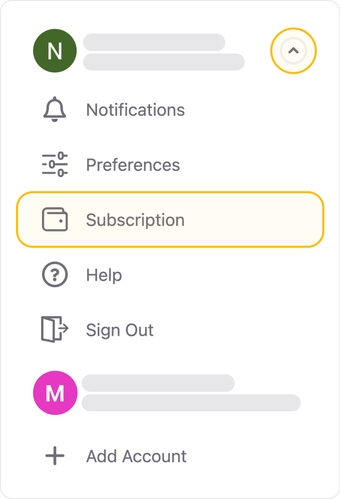 On the Subscription page, click Cancel your subscription.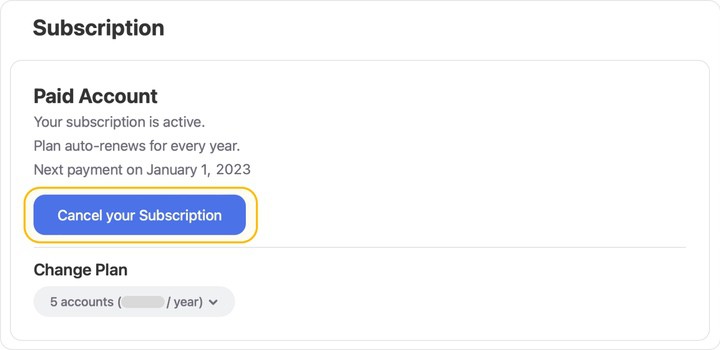 A confirmation dialog appears. Click the Choose drop-down and select a response.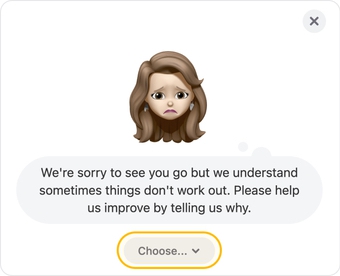 After you choose a response, you can optionally enter any comments about your reason for canceling your subscription, and click Send.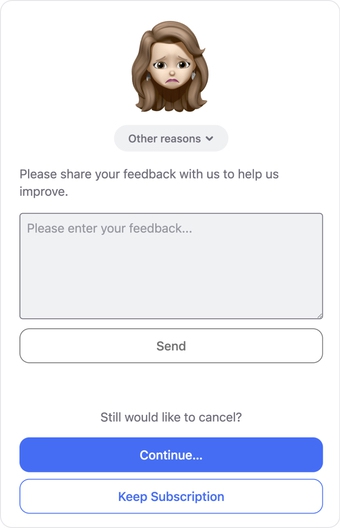 Click Continue… to be directed to the cancellation process for the method by which you purchased your subscription.
By the terms of service, all canceled subscriptions are still active until the end of the period you have already paid for. If you prefer, for any reason, to have your account deleted from the service sooner, click the account menu again and select Preferences.
On the Preferences page, click the Data Removal tab and then click the button to delete your account. Please note that you must cancel your subscription before you can delete the account.
You can also contact us if you need any assistance canceling your subscription or deleting your account data.
Do you have more questions?
Please contact us and we will be happy to help.