How to Add Another Email Account
You can switch between email accounts in Clean Email by clicking the account menu at the top left-hand corner of the page, and then clicking + Add Account.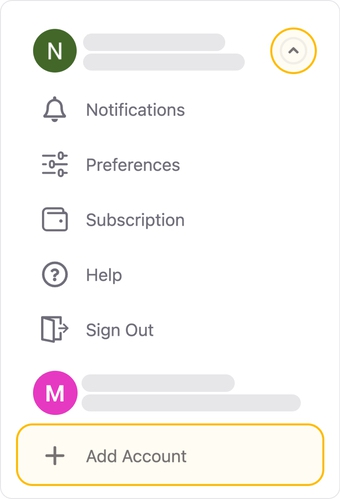 The account selector dialog appears. Click the desired account type and log in, if necessary.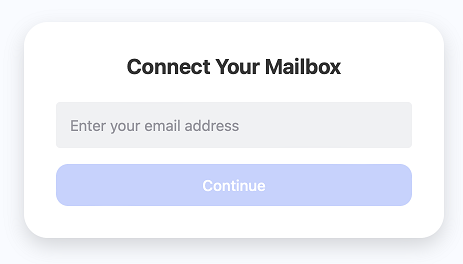 For more information about logging in, please see Connecting Your Email Account.
Once you have added another email account to Clean Email, you can switch between accounts by clicking the account menu and choosing the desired email account.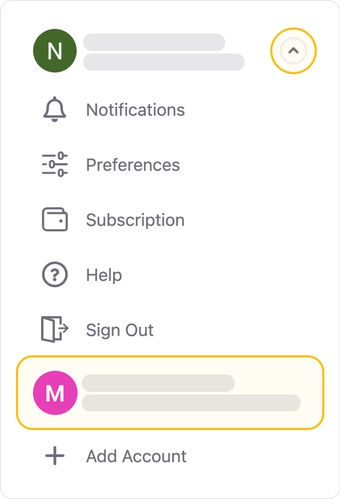 📌 Note: If you gift a Clean Email account to someone, you will not be able to add that person's email address to your account using this process. For information about gifting accounts, please see How to Gift Paid Accounts to Others.
⚠️ Important: If you have a paid account but encounter a message prompting you to upgrade, it's possible that you signed in with that email directly at some point without adding it to your paid account first. As a result, the system may not be able to link your email with a paid account.
To resolve this issue, please follow these steps:
Navigate to Preferences > Subscription (for the account requesting an upgrade).
Click on the "Restore purchase" button and follow the instructions provided.
Your new email should now be upgraded successfully.
Do you have more questions?
Please contact us and we will be happy to help.