How to Add Another Email Account
You can switch between email accounts in Clean Email by clicking the account menu at the top left-hand corner of the page, and then clicking + Add Account.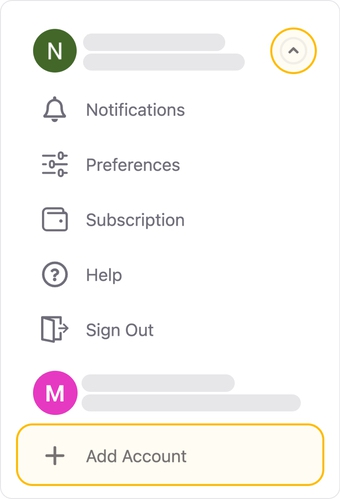 The account selector dialog appears. Click the desired account type and log in, if necessary.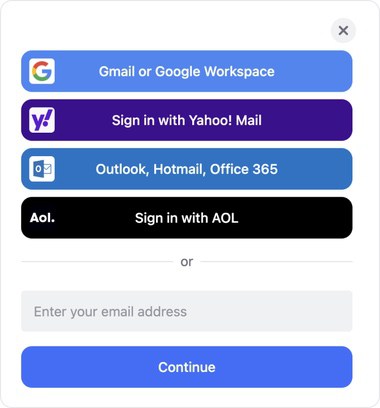 For more information about logging in, please see Connecting Your Email Account.
Once you have added another email account to Clean Email, you can switch between accounts by clicking the account menu and choosing the desired email account.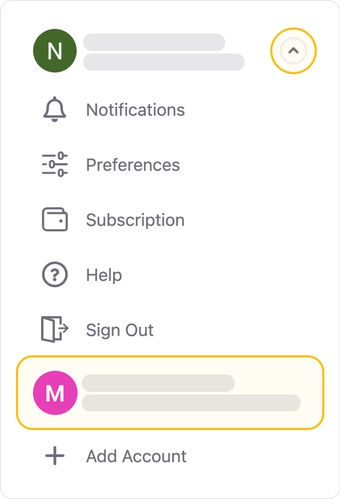 📌 Note: If you gift a Clean Email account to someone, you will not be able to add that person's email address to your account using this process. For information about gifting accounts, please see How to Gift Paid Accounts to Others.
Do you have more questions?
Please contact us and we will be happy to help.