How Clean Email Processes Incoming Mail
Clean Email helps you keep your mailbox clean by automatically applying your cleaning rules, sender settings, and conditions such as Block, Mute or "Deliver to" each time a new message arrives in your account. This article describes the specific steps that Clean Email follows for each new message, to prevent unwanted messages from reaching your inbox.
For each new message in your account, Clean Email automatically applies your cleaning rules in the following sequence. If none of the cleaning rules applies, the message is delivered to your Inbox: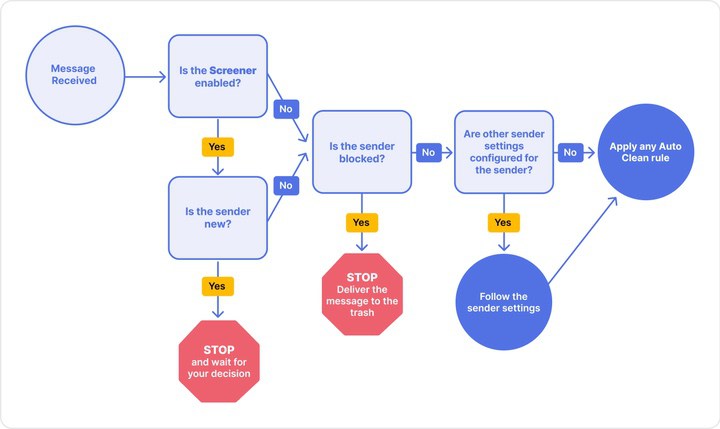 Do you have more questions?
Please contact us and we will be happy to help.