Archiving Messages
Archiving messages is a way to tidy up your mailbox without deleting messages.
Archived messages are always removed from your inbox, but they remain in your email account's mailbox.
In Google email accounts such as Gmail or Google Workspace (GSuite), the Inbox label is removed from archived messages. They may retain other labels, and they remain in your account and are included in search results.
In most other types of email accounts, archived messages are moved to the Archive folder.
📌 Note: The option to archive messages only appears in the Inbox folder, or when the In Inbox filter is applied.
It is important to note that by default, Clean Email displays all messages in your account, not just those in your inbox.
Some Smart Folders include the In Inbox filter by default, so archived messages do not appear unless you click the X to remove that filter.

If you are working with a folder that does not include the In inbox filter, the folder will include messages that are archived by default. You can optionally click the Filters button (funnel) and filter the folder to include only messages with the Inbox label or folder.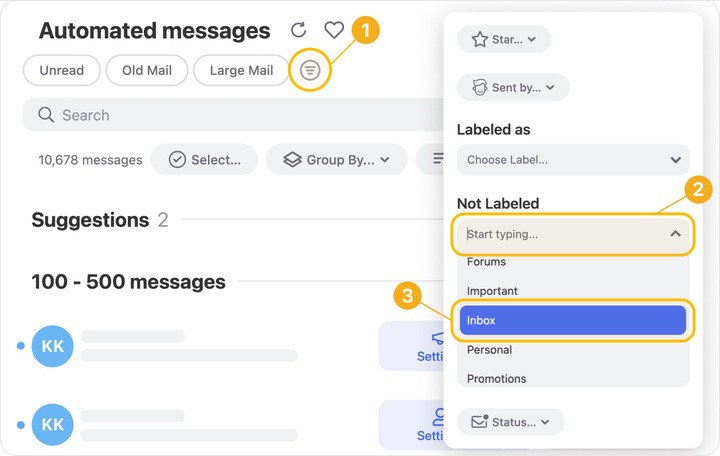 To Archive Messages
To archive messages for a single message group, click the drop-down next to the Trash button for the group and select Archive from the menu.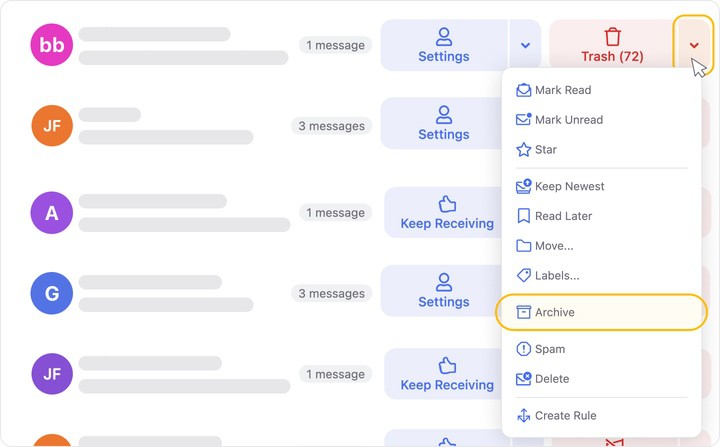 Alternatively, you can archive messages from multiple groups at the same time. Begin by selecting one of the message groups to be archived.
To select a single message group, click the sender's icon next to the group.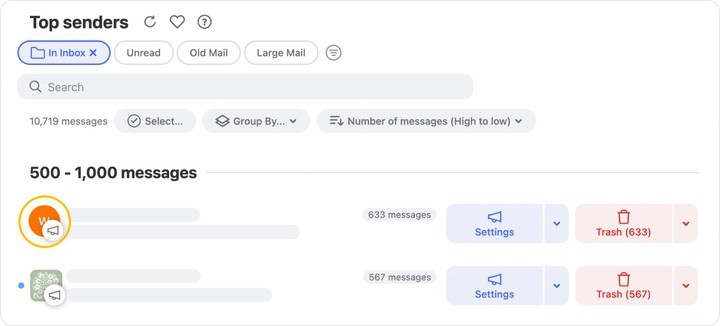 The icon is replaced with a blue checkmark to indicate that the group is currently selected.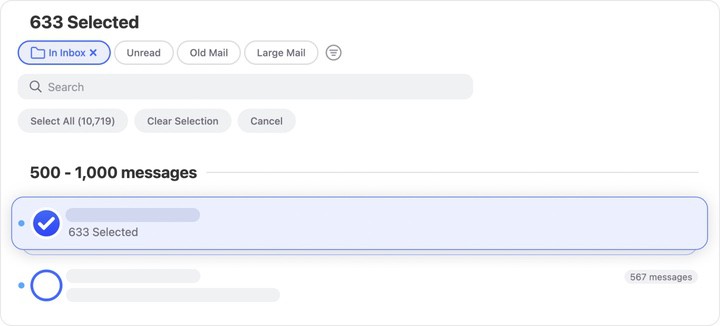 To continue selecting additional groups, click the blue circle next to each group you want to select.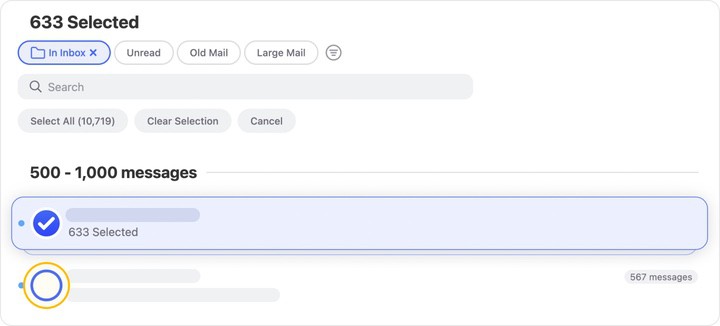 Alternatively, you can begin by clicking Select near the top of the page to display the blue selection circle next to all message groups.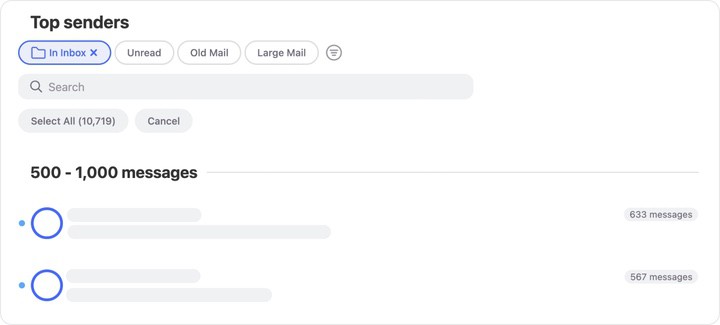 Once you have selected the desired message group(s), click Archive in the action bar at the bottom of the page.

A confirmation dialog appears.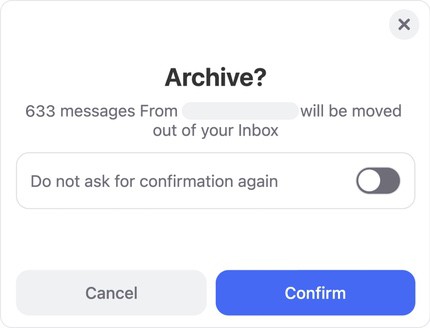 If you click the Do not ask for confirmation toggle before you click Confirm, the toggle moves to the right and turns green. The next time you archive messages, Clean Email will not prompt you to confirm the action.

Click Confirm to confirm that you want to archive all of the messages in the selected group(s).
In case you start a cleaning action by mistake, the Quick Cancel feature can give you a chance to cancel the action before it begins.
For more information, please see Canceling an Accidental Action with Quick Clean.
Do you have more questions?
Please contact us and we will be happy to help.