Privacy Monitor
Every year, millions of email addresses and other sensitive data are illegally obtained by hackers from popular websites, banks, and other systems.
Privacy Monitor by Clean Email regularly checks your email against known data breaches and security incidents. If we find your email address among the potentially compromised data, we will display an icon next to Privacy Monitor in the left-hand navigation menu, showing how many incidents have been identified.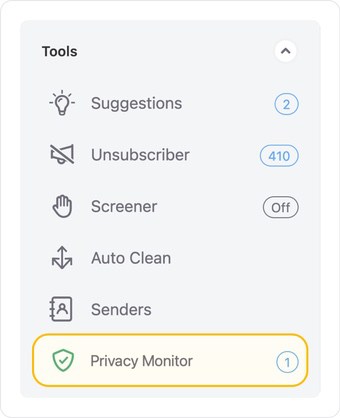 When you click Privacy Monitor, you can see details about the potentially compromised data.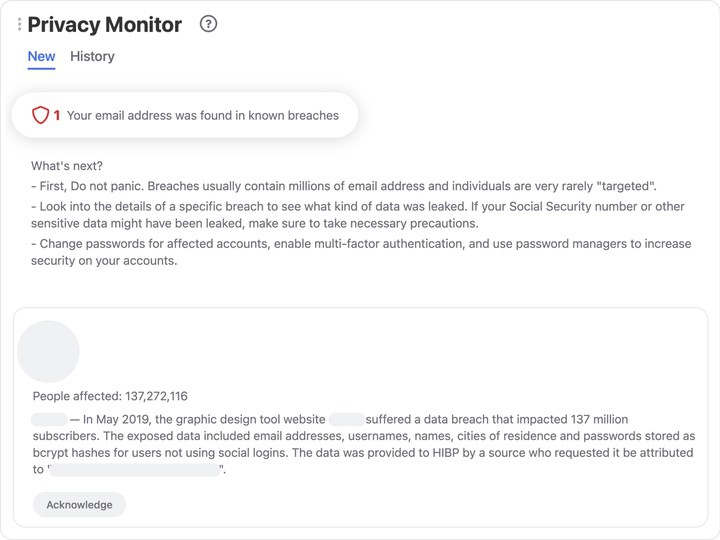 You can click Acknowledge to remove an entry from the list of incidents.

When you acknowledge an entry, it is moved to the History tab of the page, where you can view all previously acknowledged incidents.

The Privacy Monitor page only shows activity related to the currently selected email address. If you have added other email addresses to your Clean Email account, you can select a different address from the account menu…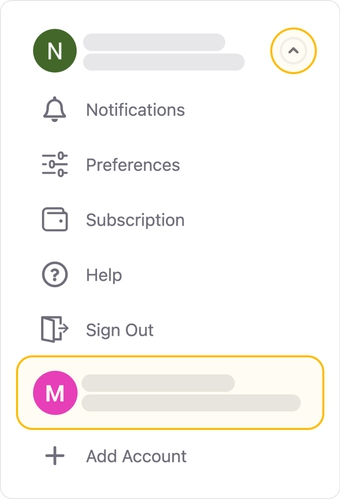 …and then click Privacy Monitor in the left-hand navigation menu to check the status for the newly selected email address.
Privacy Monitor works automatically. You do not have to activate or enable the feature; we are always looking out for your privacy.
Do you have more questions?
Please contact us and we will be happy to help.