I Don't Need to Block That Anymore
Spam messages and repeat mailings from solicitors can really get annoying. What's more, these messages clutter your inbox and make it hard to find important messages. For this reason, many people block senders they don't want messages from.
But have you ever blocked emails by mistake or blocked an address only to decide later on you need to unblock it? Believe it or not, this is actually a far more common occurrence than most people realize, which is why most email providers provide a way to unblock email on iPhone.
How To Unblock Someone On Email On iPhone
When you block an email address, the application you use stores that information. Therefore, there are several ways to unblock emails depending on the email app you use. Also, third-party mailbox management apps like Clean Email can help you block and unblock senders too.
Whether you blocked someone in Apple Mail or a different email application, you can quickly learn how to unblock email on iPhone.
If you need to block someone instead, check out how to block email on iPhone.
How to unblock an address on Apple Mail
Open the Settings app.
Tap Mail.
Next, tap Blocked.
Now, scroll through the list of blocked addresses to find the one you wish to be unblocked.
Swipe left on the sender's address or contact.
Tap Unblock to reverse the block.
Unblocking Senders Using Clean Email
Sign into the app at https://app.clean.email/.
Connect your mailbox.
Click Senders, which is located on the left-side panel.
Choose the Blocked tab on the top.

There you will see the list of your blocked addresses. Choose the one that you want to be unblocked. Click the profile icon next to the blocked address.
Then, you will see this sender's settings and an option for unblocking by clicking on the Unblock button.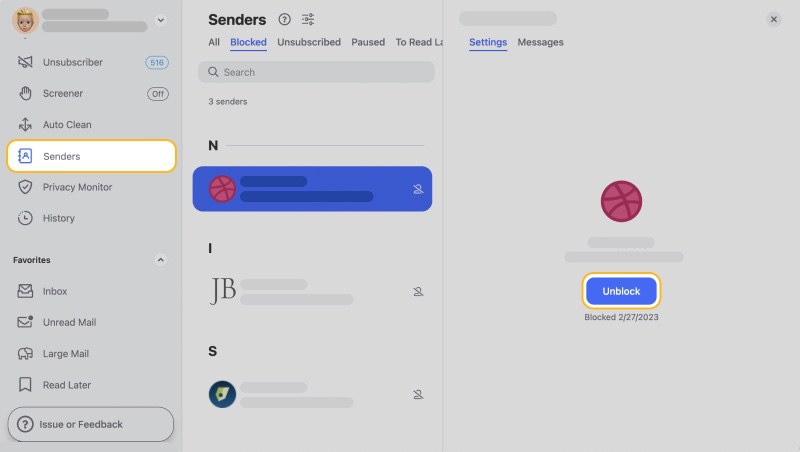 Sometimes, it is more beneficial to block an entire domain instead of just a single address. Unlike most mail providers, Clean Email allows you to block a whole domain by creating an Auto Clean rule. Then, if you want to unblock the blocked domain later, you can simply delete the rule in the Auto Clean dashboard.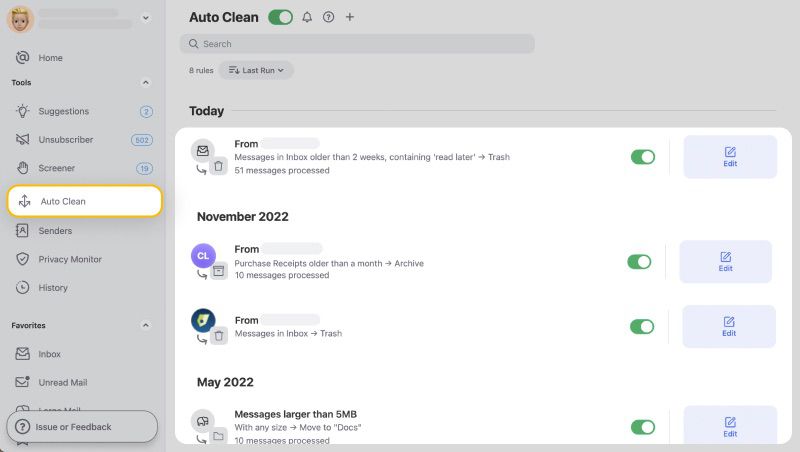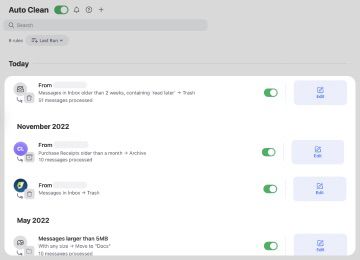 The benefits of this app far surpass its ability to block or unblock emails on iPhone. In fact, Clean Email is a complete email management app that can help cut down on clutter so you spend less time checking messages each day. You can learn more about what the app offers in the next section.
How to unblock an email address in Gmail on iPhone
Open your Gmail app on the iPhone.
Next, tap the profile image in the upper right corner.
Find People & Sharing at the top. Tap it.
Find Contacts.
Tap Blocked.
Find the blocked account you wish to be unblocked.
Tap Remove next to the person's name.
If you need more information about how to unblock emails on Gmail on phone, check out our complete guide on how to unblock someone on Gmail.
How to unblock Yahoo email on iPhone
Open the Yahoo Mail app.
Tap Settings.
Tap Security and Privacy.
Find the address you wish to be unblocked.
Tap Delete.
Needing to unblock someone through Yahoo on the web instead? Check out our guide on how to unblock email on Yahoo.
How to unblock email in Outlook on iPhone
In short, there is no way to block or unblock messages in Outlook through the iOS app. Instead, you have to unblock senders in Outlook in either the desktop app or the webmail version.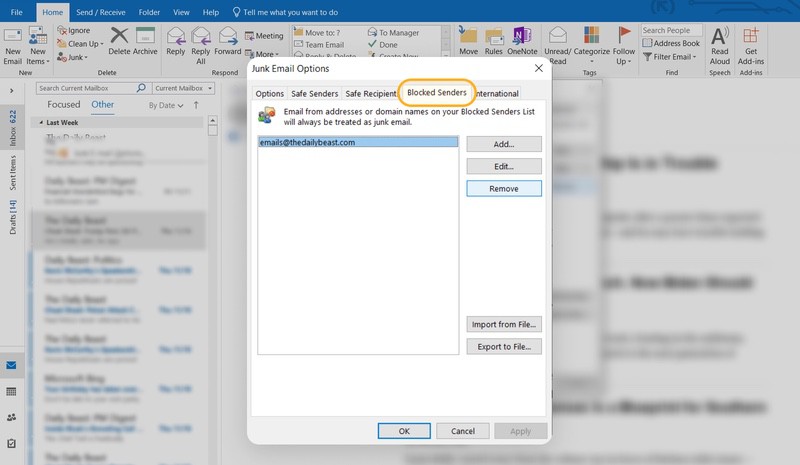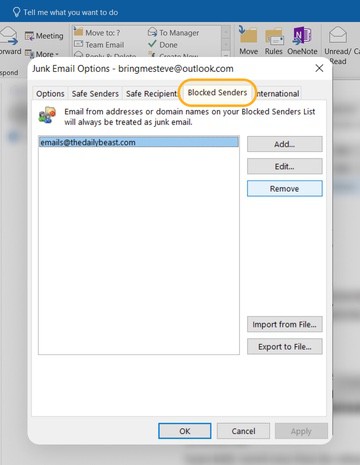 Organize Your Mail With Clean Email
Knowing how to block and how to unblock email on iPhone can help you cut down on unwanted messages in your inbox. However, if you just block and unblock emails, this alone won't magically clean up your mailbox. That's where an inbox management tool like Clean Email can come in handy — it gives you over a dozen unique tools to organize your messages.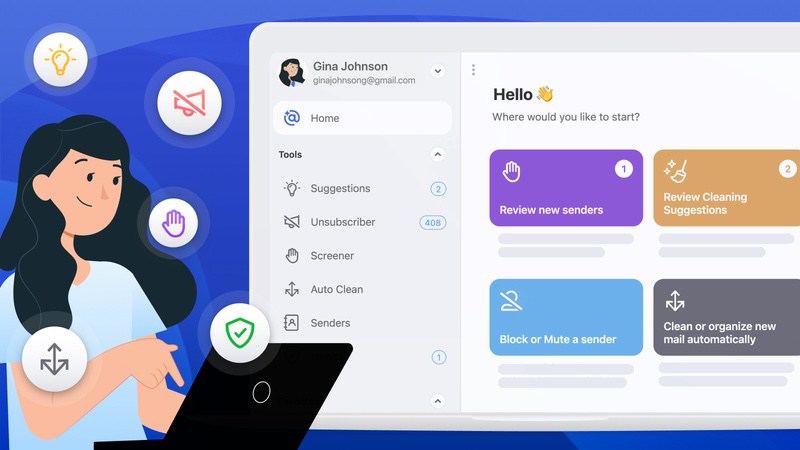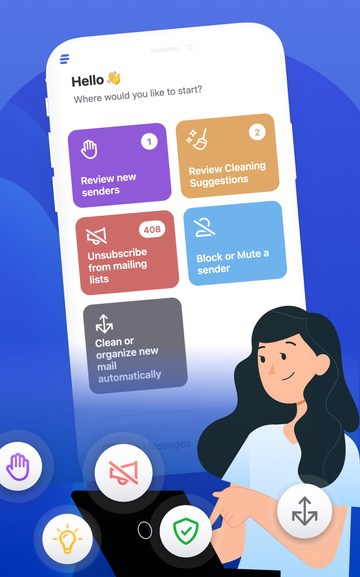 Clean Email makes it easy to sort, delete, block, and unsubscribe all in one place. Also, it's available as an iOS app, meaning you can easily control everything from your phone.
For example, the Smart Folders feature sorts messages for you based on similar criteria the emails share. With 17 different options, you can filter messages based on criteria like "Finance," "Online shopping," and more. These Smart Folders make it easy to apply actions to entire sets of messages at once.
Furthermore, the Auto Clean feature makes it easy to set up inbox automation for routine tasks. You can use Auto Clean to Archive, Delete, Mark Read/Unread, Move, Mark Star/Remove Star, Keep Newest, Send to 'Read Later,' Label, Move to (folder), and Mark as Spam.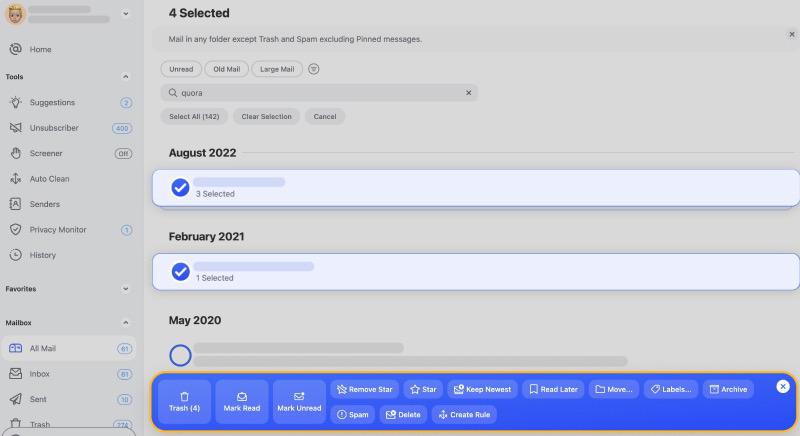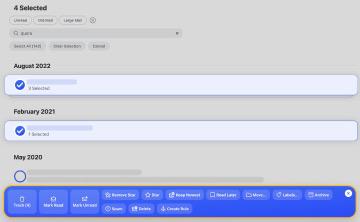 You simply fill in the rule's criteria, tap "Create Rule," and Auto Clean will do the rest.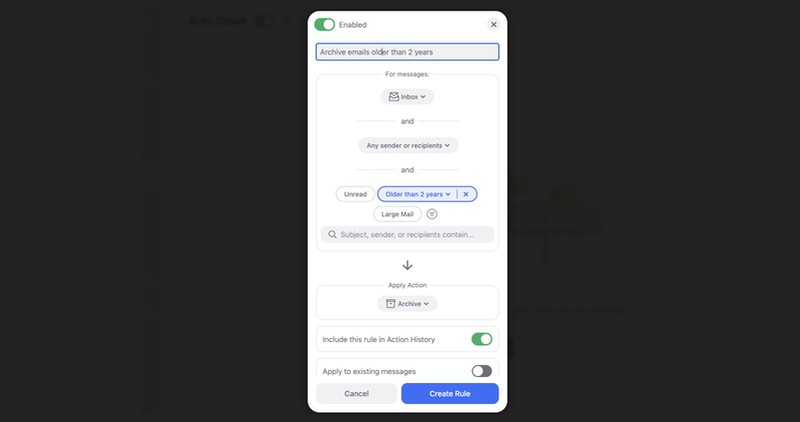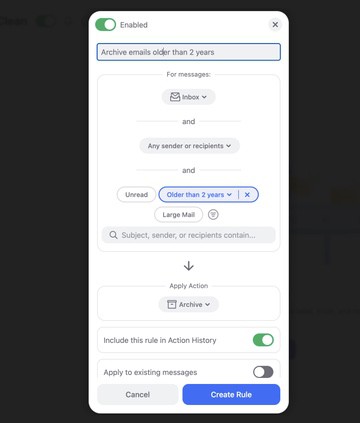 Similarly, Unsubscriber makes it easy to unsubscribe from all unwanted newsletters in one place, while Screener prevents unknown senders from showing up in your inbox by sending them to quarantine until you check them and decide to block or to allow. When used together, the Clean Email app can help you avoid clutter, save time, and reclaim your inbox so you have more time to handle other aspects of your life.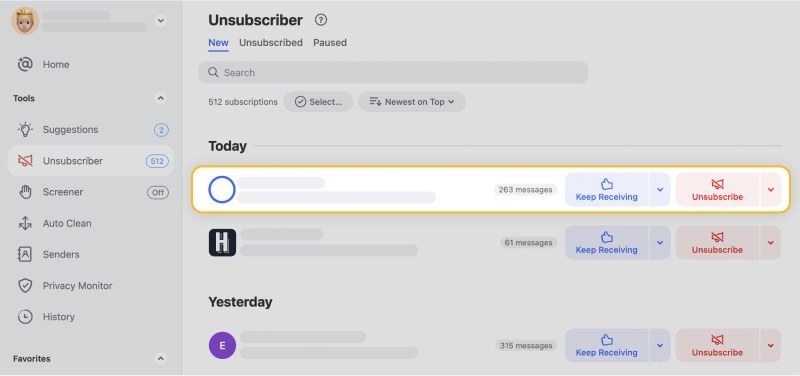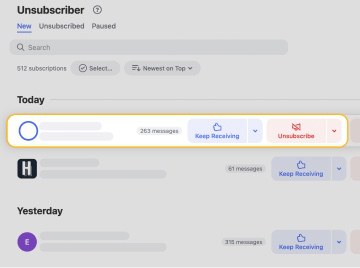 ---
Unblocking Email Senders on iPhone - FAQs
How do I unblock an email sender on my phone?
You must first determine which provider you use on your phone. Then, you'll need to follow the directions for that app. The easiest way to block and unblock senders no matter which email provider you have is to use the Clean Email app's Block Senders and Auto Clean features.
How do I find my blocked email list on my iPhone?
If you are using the Apple Mail app, you can find your blocked list in the Settings section of your phone.
How do I stop my iPhone from blocking emails?
If your Mail app is blocking messages from specific senders, go to Settings → Mail and check that the address isn't on the blocked list. If it is, remove it so Mail stops blocking it.