How to Change Gmail Email Address Through Your Google Account
If you hate your current Gmail email address name or have other reasons for wanting to know how to change email address on Gmail - we've got you covered with six, easy to follow steps. But, before we move forward, you need to determine if you have a G Suite account or if your address ends in "gmail.com".
Emails that end in "gmail.com" are typically not allowed to alter their address once it has been created. However, if you have a G Suite mailbox then these steps will help answer your question about how to change your email address and get rid of the old one for good.
Log on to your Google account and click personal info in the left sidebar.
Select "Email" under the "Contact info" tab.
Choose which Google mailbox you want to alter.
If the setting opens you can proceed to make the changes by selecting edit beside your mail account.
Type in the new address and make sure it has not already been taken - don't worry, Gmail will alert you if the new name is already taken.
Next, you will receive additional steps on the screen and a verification message will be sent to your mailbox to finalize the changes.
How to Change Yahoo Email Address for Your Ymail and Yahoo.com Accounts
You have spent countless hours trying to figure out how to change Yahoo email address and still have had no success. You get mixed answers as you go through trial and error based on Internet advice. We found out that there is not a way to change your mail address, however, you can create an alias mail address better known as a disposable email account instead.
A Yahoo disposable account could be a good alternative if you don't want to delete your current mailbox and create a brand new one. Imagine trying to transfer all of the Yahoo files and other important information to the new mailbox instead of keeping all of your information without disruption by simply using a temporary mail name. We can all agree that the scenario sounds like it would be a disaster. So, we recommend trying Yahoo's disposable email feature if you feel that you don't want to use the primary mail's name anymore and don't want the hassle of figuring out which files need to be kept, downloaded, or deleted forever.
How to Change Outlook Email Address in Microsoft
Swapping out mail addresses on Microsoft's Outlook is easy. Although Outlook doesn't let you literally change Microsoft account email, you can still add alternative emails or delete your current mailbox for good. Here is the way to change email for Microsoft account:
Log in to Microsoft not to be confused with your Outlook inbox.
You'll see an "account aliases" section where you can add an email or phone number.
After you click "add email", you will have two options: create a new mailbox to add as an alias or add an existing mailbox that isn't a Microsoft account.
Select "add alias" and then verify beside the new alias to receive a verification message.
Click the link in the verification message to confirm that the mailbox is yours to complete the process.
How to Change AOL Email Address
In the past, AOL offered secondary and primary mail addresses but stopped including this feature on November 30, 2017. Today, if you want to get a new AOL email address, you'll have to delete your current mailbox and create a brand new one, however, deleting the old AOL mailbox isn't necessary.
Rely on Clean Email to Keep Your New and Old Inbox Clean
Make the most out of your mailbox by using the Clean Email app to keep it organized and clean even if you can't adjust the address name. The app allows you to connect multiple accounts to be sorted through at one time whether it's Yahoo, Gmail, AOL, or Outlook - the app can handle clutter of any size or type.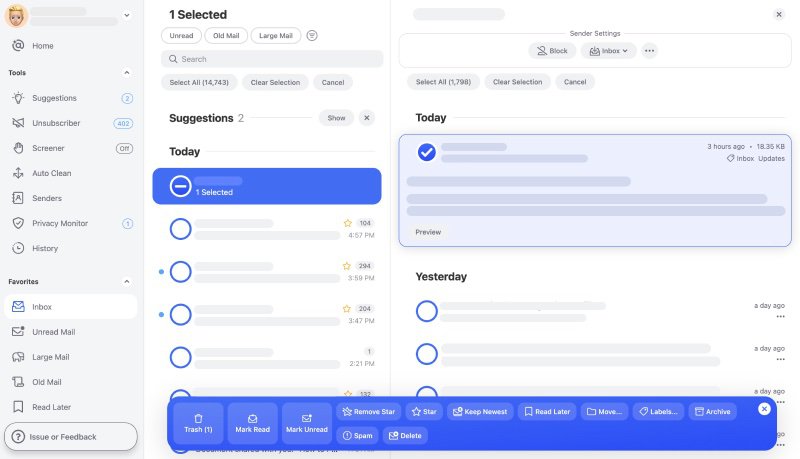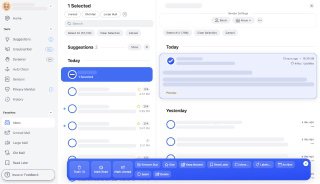 This inbox cleaner gives you the ability to set rules so that you do not have to constantly move and delete emails manually.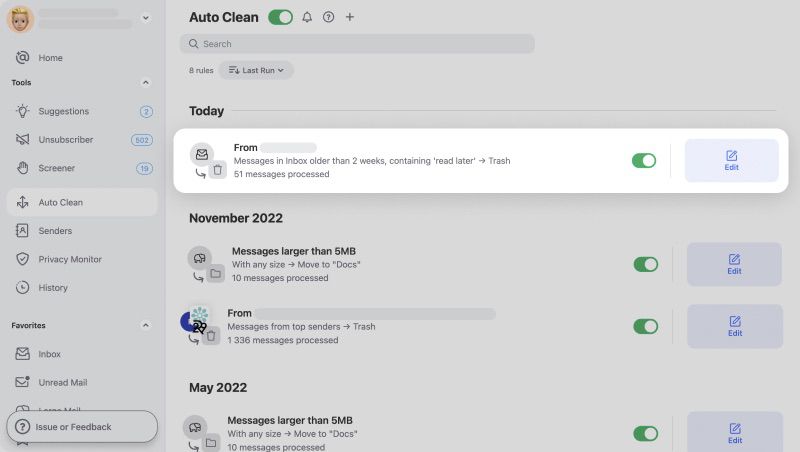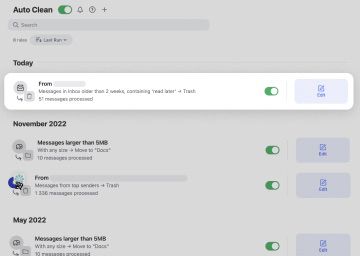 Plus, if you don't want to read a message at that moment, it has a "Read Later" folder so the message won't be lost among all the other incoming messages you receive in a day or that week. Additionally, have peace of mind that your emails will sync properly and stay up-to-date even while using an IMAP protocol.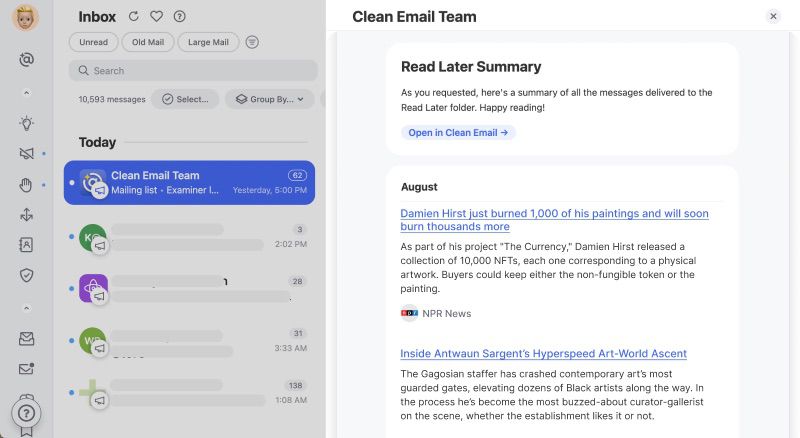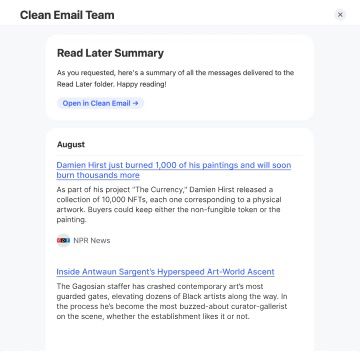 Conclusion
We hope this article answered your question on "how to change email address" and encouraged you to use your mailbox to its fullest potential with the Clean Email inbox cleaner. Whether you are with a service provider that allows you to adjust your name or not, the most important thing is that your mail account is doing its job as effectively and efficiently as it can.
---
How to Change Email Address - FAQs
Can I change my email name without creating a new account?
It depends on your mail service provider. Most providers don't allow you to alter your account name, but some will give you the option of creating an alias to your existing mailbox.
Can I change my Gmail address without creating a new account?
The answer to this is yes and no. If you have a G Suite account you'll be able to change your mail address in the "Personal info" tab. If your mailbox ends in gmail.com you won't be able to change Gmail email address.
How do I change my primary email address on my Google account?
You can change your primary address on your Google account by going into the "personal info and privacy" section. Find your Google account email and continue to follow the instructions Google provides you with.
How to change my iCloud email address?
Apple requires you to change the Apple ID mail address associated with your Apple ID to alter the iCloud mail address. However, you cannot literally change the username of the existing iCloud mailbox.
How to change Microsoft account email address?
You can change the mail address associated with your account in your Microsoft settings. Unfortunately, you can't change the username of an individual mail address.
How to change email account on Mac?
Go into your Mac's preferences and click the "@ Accounts" button at the top. Edit the hostname fields to make them the same as your mail server name and uncheck the "Automatically manage connection settings". Keep your incoming values at 993 for IMAP and POP, then click save.